Final March Madness Predictions for 2022 Selection Sunday

It's the best time of the year for college basketball fans. March is here, and the 2022 NCAA Tournament is right around the corner. We'll still have the conference tournaments, and that'll lead us into Selection Sunday.
Selection Sunday gives everyone their first opportunity to see the official March Madness bracket. Next week, things will change, but I wanted to provide an early 2022 Selection Sunday prediction.
This bracket will show you all 68 teams and bubble teams that won't make it. Let's check out my 2022 Selection Sunday bracketology.
When Is 2022 Selection Sunday?
Date: Sunday, March 13
Channel: CBS
Time: 6 p.m. ET
The NCAA tournament Selection Sunday is when the NCAA unveils the official March Madness bracket. This gives everyone their first chance to make their March Madness bracket prediction.
It's important for bettors because it'll tell you which team has a great path to the Final Four. It also shows you which matchups have the best-upset potential. Those are the ones to hit on the best March Madness betting sites.
This early Selection Sunday bracket prediction gives you a sense of where most teams will be on Selection Sunday.
Who Will the #1 Seeds Be This Year?
Every team wants the honor of being a No. 1 seed in March Madness. Let's see which teams will achieve that for Selection Sunday 2022.
Gonzaga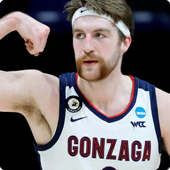 One year after a disappointing defeat in the National Championship Game, Gonzaga is back in a position to earn the No. 1 overall spot. They've been in the top five of the AP Poll all season and reclaimed the No. 1 spot on February 14.
Everyone will always question Gonzaga's strength of schedule, but there's no denying their lethal offense. Gonzaga leads the country with 88.3 points per game. Drew Timme is their top scorer, averaging 17.6 points.
Earning a No. 1 seed in my Selection Sunday bracketology will be the first step towards avenging last season's loss.
Arizona
Arizona didn't start the season in the top 25 of the AP Poll, but their play quickly caught people's attention. Their success throughout the season has them No. 2 in the AP Poll with a 27-3 record.
Like Gonzaga, Arizona has a lethal offense that ranks third in the country. The biggest reason for that is Wooden Award contender Bennedict Mathurin.
17.4 points
47.1 field goal shooting
37.9 three-point shooting
Arizona has a pair of wins over USC and a home victory over UCLA. Winning the Pac-12 tournament should earn them a No. 1 seed for Selection Sunday 2022.
Baylor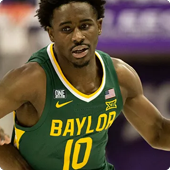 Most people expected the defending champions to take a step back. After all, Baylor lost Jared Butler and Davion Mitchell to the NBA draft. However, they reached No. 1 in the AP Poll after opening 15-0.
They hit a rough stretch, going 6-5, but back-to-back wins over ranked opponents have them back as a No. 1 seed in my 2022 Selection Sunday predictions.
Baylor isn't exceptional on either end of the floor, but they play great team basketball. That could carry them to a second straight National Championship.
Kentucky
Kentucky had a disastrous 2020-21 season, missing the NCAA Tournament for the first time since 2012-13. This season, they've been able to live up to the hype. They surged into the top five after a big road victory over Kansas in early February.
Oscar Tshiebwe has been the catalyst for Kentucky's success.
The first ever Kentucky highlight reel of Oscar Tshiebwe. Enjoy.pic.twitter.com/DGu8K3cwmc

— Cats Coverage (@CatsCoverage_) February 25, 2022
Tshiebwe is averaging 16.9 points, 15.3 rebounds, and 1.5 blocks. He was the favorite to win the Wooden Award in late February, and his odds have only improved. He is the primary reason I have Kentucky as a No. 1 seed in my NCAA bracket reveal predictions.
4 Bubble Teams That Are Missing Out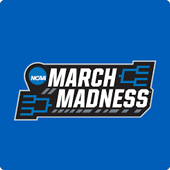 Oregon
Indiana
Florida
Xavier
It's tough to come so close and miss the NCAA Tournament, but these four March Madness bubble teams will likely find themselves on the outside looking in.
Oregon had a pair of impressive road victories over UCLA and USC in January, but they've lost five of their last seven games. They're playing their worst basketball at the wrong time.
Indiana looked like a lock for predicting Selection Sunday, but they've lost six of their last eight games. They hit a tough slate in their schedule, but a home loss to Rutgers didn't do them any favors.
Indiana is currently on the bubble as we head into the final stretch of the season

Would you put them in the tournament or nah? pic.twitter.com/ScKLejZABk

— FOX College Hoops (@CBBonFOX) March 2, 2022
Florida has been living on the March Madness bubble for much of the season. The biggest issue for them is the lack of quality wins. They recently knocked off No. 2 Auburn, but they lost six games to teams in the top 25. I don't think we'll see Florida make the list of biggest March Madness bets again this year.
Like Oregon and Indiana, Xavier has picked the wrong time to play their worst season basketball. Xavier started 14-3 but has dropped nine of their last 12 games. It doesn't help that they have had one ranked victory since November.
Predicting 2022 First Four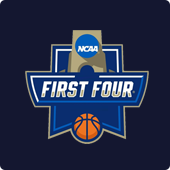 Rutgers vs. Michigan
Memphis vs. San Diego State
New Orleans vs. Cleveland State
Norfolk State vs. Nicholls State
My first four predictions barely make the field for March Madness but will have to win if they want to play in the first round.
Rutgers and Michigan will battle for the No. 11 seed in the East region. Rutgers moved inside the cutline after winning four straight games over ranked opponents.
Michigan has been a big disappointment this season, but a good showing in the Big Ten Tournament should be enough for them to make my 2022 Selection Sunday predictions.
Memphis hasn't lived up to the hype this season, but they've won nine of their last ten games. San Diego State has also played great basketball, earning a spot in my NCAA men's basketball bracket predictions.
The first four predictions for the No. 16 seeds are a toss-up, but we shouldn't take them lightly. Who can forget when UMBC beat Virginia in one of the biggest upsets in March Madness history?
2022 Midwest Region Prediction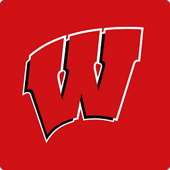 No. 1 Arizona vs. No. 16 New Orleans/Cleveland State
No. 8 Boise State vs. No. 9 TCU
No. 5 Arkansas vs. No. 12 Iona
No. 4 Providence vs. No. 13 Chattanooga
No. 6 USC vs. No. 11 Creighton
No. 3 Texas Tech vs. No. 14 New Mexico State
No. 7 Michigan State vs. No. 10 North Carolina
No. 2 Wisconsin vs. No. 15 Long Beach State
Selection Sunday bracketology gives Arizona the top spot in the Midwest region, but they won't have an easy path. Wisconsin has been firing all cylinders, clinching the Big Ten regular-season title.
Wooden Award contender Johnny Davis can lead this team to the Final Four.
Providence has been turning heads lately. They are top 10 in the AP Poll, and maybe they should be higher in the March Madness projection.
Providence's Ed Cooley is College Hoops Today's National Coach of the Year.

– Other Finalists
– Honorable Mentionhttps://t.co/crJpGAfZ8i

— Jon Rothstein (@JonRothstein) March 3, 2022
The USC vs. Creighton matchup is very intriguing. USC is such a boom or bust that I could see them going on an Elite Eight run or losing in the first round. Creighton has multiple wins over ranked teams and could upset USC.
Two more major college basketball programs will face off, with Michigan State battling North Carolina. It wasn't long ago that Michigan State was No. 10 in the AP Poll, but they're 5-9 in their last 14 games.
North Carolina has been playing much better lately, moving them off the bubble for the NCAA bracket predictions. It wouldn't surprise me if either team gave Wisconsin a run for their money.
There is upset potential across a few matchups in the Midwest region.
2022 East Region Prediction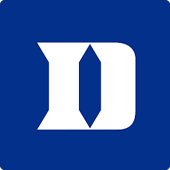 No. 1 Kentucky vs. No. 16 Bryant
No. 8 Seton Hall vs. No. 9 Wyoming
No. 5 Houston vs. No. 12 South Dakota State
No. 4 UConn vs. No. 13 Northern Iowa
No. 6 St Mary's vs. No. 11 Rutgers/Michigan
No. 3 Villanova vs. No. 14 Towson
No. 7 Iowa State vs. No. 10 Davidson
No. 2 Duke vs. No. 15 Jacksonville State
The first thing that stands out about the East region in my college basketball Selection Sunday prediction is Kentucky and Duke leading the way. They are among the most prestigious college basketball schools in the country.
Villanova, UConn, and Houston represent their biggest obstacle to the Elite Eight. Villanova and UConn have been battling for the Big East title all season. It wouldn't surprise me if one of them advanced to the Final Four.
I think the Rutgers vs. Michigan matchup winner could take down St. Mary's. We already talked about both teams, with Rutgers picking up a few very impressive victories lately.
That's six Quad 1 wins for Rutgers, including two on the road (Wisconsin and Indiana). Not sure that's even a bubble team anymore.

— Seth Davis (@SethDavisHoops) March 3, 2022
It's no guarantee they make it past Michigan, but if so, they could go on a run. I'd watch out for them in my NCAA tournament bracket predictions.
Another upset-minded team is Davidson. They have a big victory over Alabama and could make some noise in March Madness. It wouldn't surprise me if they knocked off Duke in the second round.
Kentucky is my favorite to advance out of the East region, but they aren't unbeatable. We could see a surprise team representing the East Region in the Final Four.
South Region Prediction for 2022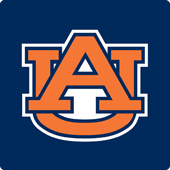 No. 1 Baylor vs. No. 16 Alcorn State
No. 8 Marquette vs. No. 9 Murray State
No. 5 Texas vs. No. 12 Memphis/San Diego State
No. 4 Illinois vs. No. 13 Toledo
No. 6 LSU vs. No. 11 Wake Forest
No. 3 Tennessee vs. No. 14 Texas State
No. 7 Iowa vs. No. 10 Miami
No. 2 Auburn vs. No. 15 Longwood
Selection Sunday bracketology gives Baylor a No. 1 seed for the second straight year. They used that to win the 2021 National Championship. Baylor isn't as overpowering as last year, but they're a Final Four contender.
Saying that, I think things could get dicey in the second round. Marquette has gone toe to toe with multiple ranked teams, picking up big wins.
vs. No. 10 Illinois: 67-66
vs. No. 16 Providence: 88-56
vs. No. 20 Seton Hall: 73-72
@ No. 11 Villanova: 57-54
vs. No. 20 Xavier: 75-64
vs. No. 12 Villanova: 73-63
Murray State is 28-2 and hasn't lost since December.
I like Auburn's path to the Final Four. They held the No. 1 spot in the AP Poll for multiple weeks and remained one of the top teams. The NCAA tournament Selection Sunday could see them earn a No. 1 seed.
My March Madness bracket predictions could see some upsets in the South region. Tennessee, Texas, and LSU are all vulnerable in my mind. It's important to remember that teams below the No. 12 line need to win their conference tournament, so nothing is official.
Predicting the 2022 West Region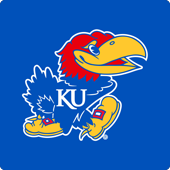 No. 1 Gonzaga vs. No. 16 Norfolk State/Nicholls State
No. 8 Iowa State vs. No. 9 Notre Dame
No. 5 Alabama vs. No. 12 North Texas
No. 4 UCLA vs. No. 13 Vermont
No. 6 Ohio State vs. No. 11 San Francisco
No. 3 Purdue vs. No. 14 Princeton
No. 7 Colorado State vs. No. 10 Loyola Chicago
No. 2 Kansas vs. No. 15 Colgate
My 2022 Selection Sunday predictions show the West region is the most competitive. No. 1 overall seed Gonzaga leads the way as they aim to avenge last year's loss in the National Championship Game.
I could realistically see four or five teams advancing to the Final Four. Kansas, Purdue, UCLA, and Alabama all have a high ceiling. If things go the right way, Ohio State could turn some heads.
My Selection Sunday bracket prediction isn't only high on the top seed teams. North Texas and Vermont draw intriguing matchups. I'm high on UCLA and Alabama, but we've seen both teams struggle.
Last year, Ohio State suffered a disappointing defeat in the first round. I could see that same happening this year against San Francisco. They don't have a victory over a ranked team, but they nearly knocked off St. Mary's.
I hope the NCAA bracket reveals predictions come to fruition with the West region. Iowa State vs. Notre Dame doesn't intrigue me, but I'm looking forward to every other matchup.
Let's hope my bracket predictions for college basketball become a reality.
Betting on March Madness in 2022
March Madness is the best time of the season for sports fans. Everyone loves the chance to fill out a bracket and pick the upsets. It's a great betting opportunity for family and friends.
There are so many games that you have ample betting options in March Madness. Hopefully, my basketball tournament predictions give you a good sense of which teams to target. Remember, they will change before Selection Sunday.
I'd recommend everyone check out the 2022 March Madness betting guide before the NCAA Tournament. That'll give you an in-depth analysis for betting on March Madness.
2022 March Madness Betting Guide
September
Casino of the Month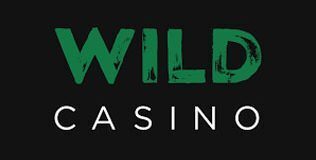 Welcome Bonus
250% up to $5,000