2022 NHL Trades Rumors That Could Become Reality at the Deadline

The NHL trade deadline might be a month away, but the rumor mill has been whirling for a few weeks.
A few players find themselves in a precarious position. Whether they play for a fading team or on the last of their contract, these players could be on the move.
On the other side, we have teams one piece away from contending for the playoffs or Stanley Cup. I imagine at least one team will make a move at the NHL trade deadline. I should mention all stats are as of February 1.
Bovada gives us the odds for potential NHL trades. Let's check them out.
Claude Giroux
Claude Giroux has been the face of the Philadelphia Flyers franchise since the 2007-08 season. Giroux helped the Flyers make the Stanley Cup Final in 2010, losing to the Chicago Blackhawks.
It's amazing Giroux has only made the All-Star Game once, but he has six seasons with over 70 points. In the 2017-18 season, he led the NHL with 68 assists.
We've seen Giroux put up solid numbers with 35 points in 41 games this season. However, it hasn't led to much team success.
Philadelphia is 17 points behind the Boston Bruins for the final wild-card spot in the Eastern Conference. It doesn't look like they'll make the playoffs, and Giroux is in the final year of his contract. It seems like an optimal time to move the 34-year-old.
Claude Giroux from the Philadelphia Flyers has been amazing this season again. One of the most underrated players in the NHL. He really, really deserves a chance to win Stanley Cup. It's unreal how the Flyers wasted his time in Philadelphia.

And I'll cry, I'm not ready for this. pic.twitter.com/YBQnrgCKzT

— Andy & Rono ? (@HockeyStatsCZ) January 24, 2022
He has a no-move clause, but if he waives it, he'll have suitors. The Colorado Avalanche is the first time that comes to mind.
Colorado entered the season with the best odds to win the Stanley Cup. They had a bit of a slow start, but a recent 10-game win streak has them near the top of the standings. They have a lot of pieces, but it wouldn't hurt to add Giroux.
He would give them a center behind All-Star Nathan MacKinnon. Speaking of All-Stars, make sure you check out the 2022 NHL All-Star Game betting guide. Adding Giroux would put the Avalanche over the top as Stanley Cup favorites.
I think they go all-in with the Flyers center.
Joe Pavelski
Joe Pavelski has quietly been having one of the best seasons of his career. The 37-year-old will make his second All-Star Game appearance after recording 48 points in 42 games. Pavelski spent 13 seasons with the San Jose Sharks before signing a three-year deal with the Dallas Stars.
Pavelski is in the final year of his contract. Could he be on the move for the second time in his career?
Dallas isn't out of playoff contention. As of this writing, they are in a tie with the Calgary Flames for the final wild-card spot in the Western Conference. Dallas might make the playoffs, but will they make any noise? If not, why not cash in on Pavelski's value.
The New York Rangers seem like the optimal trade target if the Stars decide to move him.
The New York Rangers might have a keen interest in Dallas Stars' forward Joe Pavelski as a trade rental this season. https://t.co/xhR8JrhWhL

— NHL Trade Talk (@nhl_tradetalk) February 1, 2022
New York has been one of the top teams this season. Their offense consists of elite point scorers like Chris Kreider, Mike Zibenejad, and Artemi Panarin. However, a lack of depth could be an issue.
Adding Pavelski would give them some depth and a veteran piece to help their Stanley Cup run. It'll be interesting to see if the Stars want to move him or hold him and make a playoff push.
Ultimately, I think the Stars will hold onto him, but I think the Rangers present great value. I don't think you should avoid placing a bet on New York. Pavelski's play over the next month will play a big factor in a potential trade.
Justin Holl
Columbus Blue Jackets
+550
Justin Holl isn't like most trade candidates you'll see at the NHL trade deadline. Instead of adding a player that will help you make a playoff push, Holl is someone that a team will have to take a chance on.
Holl put up decent numbers in 2019-20 and 2020-21, recording 18 and 20 points, respectively. However, it's been a disastrous 2021-22 campaign for the Toronto Maple Leafs defenseman.
32 games
1 goal
4 assists
5 points
His decline in numbers has nothing to do with a lack of playing time. He is on the ice more than he was in the 2019-20 season. Holl isn't producing at a high level. Toronto is in Stanley Cup contention and doesn't have time to mess around.
We know Holl can play better than this, but his trade value can't be high. I don't think the Maple Leafs hang onto him, so who will take a flier on the 30-year-old?
We're likely looking at a team not in playoff contention. That applies to a few teams, but the Arizona Coyotes have the biggest need at defenseman. Shayne Gostisbehere is having a good season, but he is the only defenseman on the Coyotes to score over nine points.
Arizona has the worst record in the Western Conference. They aren't going anywhere, so why not take a shot at Holl? It's a low-risk move they should consider making.
Marc-Andre Fleury
Perhaps the biggest name on the move at the NHL trade deadline is Marc-Andre Fleury. Fleury has been among the best goalies in the league nearly his entire career.
Last season, Fleury won the Vezina Trophy after posting a 1.98 goals-against average, and a .928 save percentage.
The Vegas Golden Knights traded Fleury to the Chicago Blackhawks in the offseason. He hasn't been able to replicate his fantastic season, but he has solid numbers.
2.85 goals-against average
.910 save percentage
3 shutouts
Chicago has been a big disappointment this season. They hoped to make another playoff run with their core of Patrick Kane and Jonathan Toews, but things haven't gone according to plan. They are nine points behind the Dallas Stars.
The 36-year-old is in the final season of his contract, so the Blackhawks should look to move him. The Washington Capitals would present the best fit for the veteran goaltender.
Washington had a great start to the season, but they've fallen down the standings. They remain in playoff contention, but they aren't in a position to compete for the Stanley Cup. Adding Fleury would fill one of their biggest weaknesses.
Vitek Vanecek and Ilya Samsonov have been splitting time in net for Washington. They've had their moments, but they aren't pushing them into Stanley Cup contention.
Fleury burned the Capitals in the playoffs during his time with the Pittsburgh Penguins. Washington fans would love to have him on their side moving forward.
Tomas Hertl
Tomas Hertl has been a solid contributor for the San Jose Sharks in his nine-year career. His best season came in 2018-19 when he posted career highs with 35 goals, 39 assists, and 74 points. Hertl is on pace to set a new career-high in goals this season.
Hertl is at a crucial juncture of his career. He is in the final season of his contract and is in the midst of his prime. The Sharks could likely get a decent package for him, but do they have interest in moving him?
San Jose trails the Dallas Stars by one point for the final wild-card spot in the Western Conference. They have to decide whether to commit to Hertl or trade him and likely end their playoff chances.
Before the season, it seemed like a guarantee Hertl would end the season with another team. However, we've been hearing about a potential contract extension.
It makes sense to discuss an extension. Hertl isn't a 37-year-old with a few years left in his career. We're talking about a player in his prime who can help you make the playoffs for the next few seasons.
There's no pressure on San Jose to trade him. We don't know if they'll reach a contract extension, but I don't expect the Sharks to trade him. His play over the final three months will play a significant factor in a potential extension.
Travis Dermott
Columbus Blue Jackets
+550
The Toronto Maple Leafs haven't had much luck with defensemen this season. We talked about Justin Holl's rough season, and it hasn't been much better for Travis Dermott.
Dermott recorded over 10 points in his first three seasons. Unfortunately, he hasn't done anything since.
| | | |
| --- | --- | --- |
| | 2020-21 | 2021-22 |
| Games | 51 | 30 |
| Goals | 2 | 1 |
| Assists | 4 | 3 |
| Points | 6 | 4 |
He plays less minutes than Holl, but his numbers are just as bad. It seems like Toronto would like to move at least one of their defensemen. I had Holl going to the Arizona Coyotes, so we can take them out.
This might seem like a hot take, but I think Dermott will remain in Toronto. I know he hasn't done much, but they need depth at the position. Trading Holl will leave them thin at defensemen.
Toronto doesn't have much high-end talent at the position. Morgan Rielly is having a great season, but they don't have another defenseman with more than 11 points.
If the Maple Leafs decide to go in another direction, I could see the Seattle Kraken taking a chance on him. Seattle hasn't had much success this season, and they should commit to building a team. Dermott turned 25 in December, so he has time to turn this around.
At the end of the day, I think he remains in Toronto. They'll use him as a depth piece behind their top players.
Betting on the 2022 NHL Trade Deadline
The NHL trade deadline features a few big names in 2022. Claude Giroux, Marc-Andre Fleury, Joe Pavelski, and Tomas Hertl highlight the list. I think we'll see at least one or two of these players on the move.
Fleury stands out because I think the Chicago Blackhawks could get a decent return. They don't need to hang on to a 37-year-old goalie that likely won't resign. Hertl probably has the best chance to stay with his team.
Make sure you check an eye on all the top NHL betting sites for more information on the NHL trade deadline.
Top NHL Betting Sites
September
Casino of the Month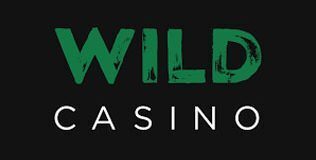 Welcome Bonus
250% up to $5,000