Odds and Predictions for 2022 NHL Free Agency

The 2022 NHL offseason is quickly approaching a crucial time. The NHL draft will allow teams to add young talent, but the free agency should bring more impactful players into the league.
There are multiple quality players in the 2022 NHL free-agent class. These players will give their future team a big boost. Will they sign with a new team or stay with their current squad?
My 2022 NHL free agent predictions will examine the top players on the market. Here are seven NHL free agency signing predictions.
Claude Giroux to the Florida Panthers (-140)
Claude Giroux spent the first 15 years of his career with the Philadelphia Flyers, but Philadelphia wasn't in contention for a playoff spot last season. Therefore, they opted to trade Giroux with his impending free agency.
Giroux had the option to go to the Colorado Avalanche or Florida Panthers. He opted to join the Panthers. Did that cost him the chance to win the Stanley Cup? Theoretically, we have no idea how history would've played out with him on the team.
I can say Giroux played a significant factor in Florida winning the President's Trophy. Check out his numbers in 18 regular-season games with the Panthers.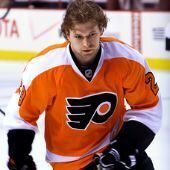 3 goals
20 assists
23 points
+ 7 plus/minus
He's not much of a goal scorer, but 23 points in 18 games prove the 34-year-old has some left in the tank. The NHL free agency odds believe he'll return to the Panthers.
There's mutual interest between Giroux and the Panthers. The biggest issue for the Panthers is they don't have much money. Giroux prioritized going to Florida at the trade deadline and wants to remain with the team moving forward.
Ultimately, I believe Giroux will take a slight pay cut to remain in Florida. The Ottawa Senators can offer more money and would allow him to return home. However, I believe he'd rather play for a championship contender.
Bet on the 2022 NHL Free Agency at Bovada
Bovada is the best site for betting on NHL Free Agency in 2022. Please read our site review before visiting the site to place your bets.
Evgeni Malkin to the Boston Bruins (+950)
It's hard to find a player on the market with a greater resume than Evgeni Malkin. Malkin won MVP in 2012 and has three Stanley Cup Championships with the Pittsburgh Penguins. However, his time with Pittsburgh could be ending.
Malkin has seven All-Star game appearances but none since 2017. He'll turn 36 at the end of July, but he's still capable of making an impact.
This is an interesting offseason for the Penguins. Bryan Rust signed a six-year deal ahead of free agency, meaning either Kris Letang or Malkin likely won't return to Pittsburgh.
Age is a factor with Malkin, but he has also struggled to stay healthy. Check out his games missed over the last three seasons below.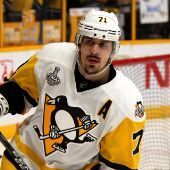 2019-20: 14 games
2020-21: 23 games
2021-22: 41 games
The top hockey betting websites have the Boston Bruins as the biggest longshot to land Malkin, but I believe we'll see Malkin continue his career in Boston.
Malkin stated that money wouldn't be a significant factor in his next contract. It'll be about finding the best fit and competing for a championship. Pittsburgh should be a playoff contender, but they're trending down. Boston is in a much better place.
Despite missing 41 games last season, Malkin had 20 goals and 22 assists. He can still produce on a contending team. Boston would be a good fit as Patrice Bergeron approaches the end of this career.
It'll be tough for Penguins fans, but they may have to accept life without Malkin.
Filip Forsberg to the Nashville Predators (-170)
The Nashville Predators have been one of the most successful franchises since joining the NHL in 1998. However, they haven't won a playoff series in the last four years. They could be at a crossroads ahead of free agency.
Filip Forsberg picked a great time to have the best season of his career. The 27-year-old center set career highs across the board, recording 42 goals, 42 assists, and 84 points. That puts him in a great position to cash in during free agency.
The early reports were that Forsberg and Nashville weren't close on a future deal. That's not ideal as Forsberg may be the Predators' best player. They must bring him back.
Re-signing Filip Forsberg is a must, but the #Preds still need to add another proven scorer

David Poile said this could be the year he spends to the cap. Here's why he needs to do so for the sake of his top six:https://t.co/U7tFzj1jAr

— Michael Gallagher (@MGsports_) June 29, 2022
Nashville could've traded Forsberg at the trade deadline for a big package. However, they showed commitment to him by keeping him through the season.
I imagine the Predators will have to make a more competitive offer, but my NHL free agency 2022 predictions believe Forsberg will return to the Predators on a big deal.
The Predators don't want to fall out of playoff contention. There's a strong chance that happens if Forsberg leaves to sign with a new team. They shouldn't hesitate to give their top offensive player a big contract.
The NHL free agency betting odds have Nashville as the favorite to retain Forsberg. A few weeks ago, Forsberg was at a CMA fest in Nashville. The fans chanted "Re-sign Forsberg," and he replied, "let's do it."
Johnny Gaudreau to the Philadelphia Flyers (+350)
Johnny Gaudreau is the prize of the 2022 NHL free-agent class. Gaudreau has made the All-Star team in six of his last eight seasons, establishing himself as an elite NHL player. However, he took his game to another level last season.
He recorded 40 goals, 75 assists, and 115 points. Those numbers were well ahead of his previous career highs, and he ranked top three in assists and points.
Gaudreau had this great season while leading the Calgary Flames to the sixth-best record. There's no way they would let him go, right? Well, we know what happens after a player goes off in a contract year.
There will be a high price tag for Gaudreau. Calgary may not win a bidding war with teams like the Philadelphia Flyers and New Jersey Devils.
#Flames have offered Johnny Gaudreau a contract. @PierreVLeBrun on Insider Trading saying it doesn't bode well for Calgary.

Heard recently, like many, that it's #Flyers or #Devils. But are the #Isles still an option?

Resharing this piece: https://t.co/MdTfP9Zoo5

— Stefen Rosner (@stefen_rosner) July 1, 2022
Philadelphia and New Jersey are the biggest threats to Gaudreau returning to Calgary. Ultimately, I believe each team will entice him with a bigger offer.
New Jersey has slightly better odds to land Gaudreau, but I'm going with Philadelphia because it allows him to return home. He grew up in South Jersey and played youth hockey in Pennsylvania.
The Flyers desperately need an offensive playmaker. It's easy to forget, but they were the hottest team ahead of the 2020 NHL playoffs in a bubble. However, they've been irrelevant over the last two seasons.
Signing Gaudreau would give their offensive a massive boost. Then, they can use the No. 5 pick in the NHL draft to upgrade their defense. If you're interested in betting on the NHL, you can always put some money down on this year's draft, as well. Check out our guide before doing so, though.
Kris Letang to the Pittsburgh Penguins (-250)
Sidney Crosby and Evgeni Malkin have received much attention for the Pittsburgh Penguins' success in the last 15 years. However, Kris Letang has been with the team since 2007. The defenseman doesn't have the exact numbers, but his impact is vital.
We've talked about Malkin potentially leaving Pittsburgh, but what about Letang? He's nine months younger and plays a different position. There's a good chance the Penguins wouldn't have to pay as much to retain him.
The six-time All-Star didn't make the All-Star team last season, but numbers don't lie. The 2021-22 season was the best of his 16-year career.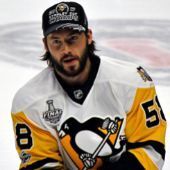 10 goals
58 assists
68 points
+20 plus/minus
Letang has only cleared 50 assists and 60 points once before last season. His 58 assists and 68 points marked a new career-high. You can't tell me the 35-year-old is slowing down.
Lately, it sounds like the Penguins and Letang are moving closer on a new contract. It makes sense for both sides to sign a new deal. Pittsburgh needs him to keep their championship window open.
The NHL free agency betting odds have the Montreal Canadiens and Seattle Kraken as the biggest challengers to Pittsburgh. Both teams were among the worst in the NHL last season.
Do you think Letang wants to spend the remainder of his career with a rebuilding team?
Re-signing with the Penguins gives him a chance to win another Stanley Cup. My 2022 NHL free agency prediction has him staying in Pittsburgh.
Nazem Kadri to the Colorado Avalanche (EVEN)
Nazem Kadri enters free agency on the heels of winning the Stanley Cup with the Colorado Avalanche. It's not as easy as returning to the Stanley Cup Champions because Kadri outplayed his contract.
He'll be in line for a contract extension, but can the Avalanche afford a pay raise? Kadri helped his free-agent status with a big performance in the playoffs. He missed time with a thumb injury but returned to score a clutch overtime goal in Game 4 of the Stanley Cup Final.
Before the season, Kadri never had a season with 35 assists and 65 points. Check out his regular-season numbers down below.
28 goals
59 assists
87 points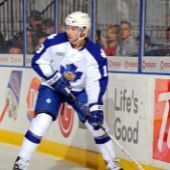 The NHL free agency odds have the Avalanche as the favorite to retain Kadri, but they're not as confident as other free agents. I'm more confident than the sportsbooks, as I believe Colorado re-signs Kadri.
Colorado has been one of the top NHL teams for the last few years. The early 2023 Stanley Cup Finals odds have them as the favorite. Would Kadri walk away from that to sign a big contract with a non-contender?
Will Kadri receive the same amount of money with Colorado vs. a non-contender? Probably not, but the 31-year-old won't have the benefit of playing with the best team. It'll be tough to replicate his great season outside of Colorado.
I expect him to return to the Avalanche as they aim for back-to-back Stanley Cup titles.
Patrice Bergeron to the Boston Bruins (-10000)
Bovada took a different approach for Patrice Bergeron's 2022-23 team. Instead of having multiple teams with odds, they're putting the Boston Bruins against the field. Gambling for real money isn't ideal with (-10000) odds, but Bergeron should be back in Boston.
Bergeron will turn 37 in July, but he has been a franchise icon with the Bruins throughout his 18-year career. He has spent half of his life playing for the Bruins.
There's not much doubt about predicting NHL free agency signings of Bergeron because he has stated that he'll either return to the Bruins or retire. No scenario involves him playing for another NHL team.
It sounds like Bergeron has already decided he'll play for the Bruins next season.
Hearing Patrice Bergeron has decided to return likely on a one-year deal with the Bruins.

— Joe McDonald (@JoeyMacHockey) June 24, 2022
It makes sense for him to return to Boston. Money isn't an issue at this point in his career. Boston is capable of making a Stanley Cup run so that he wouldn't spend his final season in a rebuild.
We shouldn't consider the 2022-23 season a retirement tour. Bergeron had 25 goals, 40 assists, and 65 points last season. He has at least 0.89 points per game in five straight seasons. He's capable of making a significant impact on the Bruins.
I should note that Bergeron may not be ready for the start of the season. He underwent elbow surgery in early June, sidelining him 10-12 weeks.
Honestly, that'd help his chances of returning to Boston. He wouldn't want to play for a new team with virtually no offseason.
What Will Happen in the 2022 NHL Free Agency?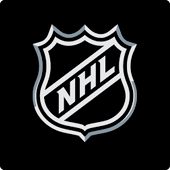 NHL free agency may not draw as much interest as the NFL or NBA, but it can leave a lasting impact on your franchise. Multiple impact players on the market could turn your team into a Stanley Cup contender.
Johnny Gaudreau is the prize of free agency, but he's not the only top player. An under-the-radar move could also make the difference for a playoff team.
Do you want to make 2022 NHL free agency predictions? Please visit the best USA betting sites to wager on NHL free agency.
AUGUST
Casino of the Month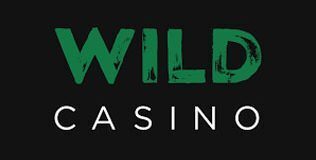 Welcome Bonus
250% up to $5,000
Read Review
Visit Site