Mocking the Entire 1st Round of the 2022 NHL Draft

Hockey fans have their eyes on the 2022 Stanley Cup Final, with the Tampa Bay Lightning facing the Colorado Avalanche. However, the other 30 teams are looking to the 2022 NHL draft.
There is depth in this draft class, but it's not overpowering on paper. That doesn't mean we won't see one or two players emerge as superstars. My 2022 NHL mock draft has a strong feeling about the top five. We could see moving parts from there.
Let's start my 2022 NHL draft mock with picks 32-11.
NHL Mock Draft for 1st Round: (Picks 32-11)
32. Arizona Coyotes – Ivan Miroshnichenko, LW, Avangard (VHL)
31. Tampa Bay Lightning – Reid Schaefer, LW, Seattle (WHL)
30. Winnipeg Jets – Owen Beck, C, Mississauga (OHL)
29. Edmonton Oilers – Seamus Casey, D, US NTPD
28. Buffalo Sabres – Jagger Firkus, RW, Moose Jaw (WHL)
27. Arizona Coyotes – Tristan Luneau, D, Gatineau (QMJHL)
26. Montreal Canadiens – Isaac Howard, LW, US NTPD
25. Toronto Maple Leafs – Lian Bichsel, D, Leksands (SHL)
24. Minnesota Wild – Luca Del Bel Belluz, C, Mississauga (OHL)
23. St. Louis Blues – Nathan Gaucher, C, Quebec (QMJHL)
22. Anaheim Ducks – Jimmy Snuggerud, RW, US NTDP
21. Pittsburgh Penguins – Danila Yurov, RW, Magnitogorsk (KHL)
20. Washington Capitals – Liam Ohgren, LW, Djurgardens (Sweden)
19. Los Angeles Kings – Rutger McGroaty, C, US NTDP
18. Dallas Stars – Jiri Kulich, C, Karlovy Vary (Czechia)
17. Nashville Predators – Owen Pickering, D, Swift Current (WHL)
16. Buffalo Sabres – Brad Lambert, C, Pelicans (Finland)
15. Vancouver Canucks – Ryan Chesley, D, US NTDP
14. Winnipeg Jets – Connor Geekie, C, Winnipeg (WHL)
13. New York Islanders – Pavel Mintyukov, D, Saginaw (OHL)
12. Columbus Blue Jackets – Denton Mateychuk, D, Moose Jaw (WHL)
11. San Jose Sharks – Frank Nazar, C, US NTPD
The first thing that stands out about my NHL draft predictions is the number of players from the US NTPD. The National Team Develop Program has done an excellent job preparing prospects for the 2022 draft.
Frank Nazar, Ryan Chesley, and Rutger McGroaty are among the players in the top 20. I can tell you this won't be the last time you hear from the US NTPD.
The Arizona Coyotes are the lone team with three first-round picks. They have the No. 3 overall pick but will have to examine their options if they want to accelerate its rebuild.
10. Anaheim Ducks – Kevin Korchinski, D, Seattle (WHL)
In today's NHL, we're seeing many defensemen become offensive threats. Kevin Korchinski has to work on his defense, but there's no denying his talent on the offensive end. He led rookie defensemen in the WHL with 65 points.
It doesn't result in a goal, but watch how much Kevin Korchinski opens things up offensively on this shift. When he is in a situation where his team really needs a goal he is quite a treat to watch pic.twitter.com/WWVZzImoKt

— Derek Neumeier (@Derek_N_NHL) June 10, 2022
The Anaheim Ducks could use a defenseman to pair with Jamie Drysdale or Olen Zellweger. Korchinski may slot on the second line while he becomes a better defender. It shouldn't take long to become a factor on offense.
Most NHL draft predictions have the Ducks taking a defenseman. They'll have a few options, but Korchinski should be their guy.
9. Buffalo Sabres – Jonathan Lekkerimaki, RW, Djurgarden (SHL)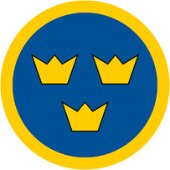 Unfortunately, the Buffalo Sabres have been in a rebuild for a few years. Last season, they traded one of their top players Jack Eichel to the Vegas Golden Knights. They can continue to stockpile their prospects with Jonathan Lekkerimaki.
Lekkerimaki is great on the offensive end, possessing a strong wrist shot. His 5'11" height is shorter than you'd like, but we've seen him produce quality numbers.
5 goals
10 assists
15 points
That came in a six-game stretch for the U-18 Sweden team. Sweden finished first, with Lekkerimaki leading the way. He'll give the Sabres a high-upside offensive wing.
8. Detroit Red Wings – Joakim Kemell, RW, JYP (Finland)
Goal scoring will always be the big discussion surrounding a top prospect. The Detroit Red Wings will love my 2022 NHL mock draft because Joakim Kemell might be the best goal scorer in the draft.
Kemell missed time with a shoulder injury, but he led Liiga rookies with 15 goals in 39 games. That number would've been much higher if he didn't miss two months.
Joakim Kemell is the best pure sniper in the 2022 Draft and could be a major part of the solution to the Red Wings' power play issues. Could he drop to the Wings at 8th overall? Check out my article on his fit with Detroit if he does. #LGRW #NHLDraft2022https://t.co/CK2bWYhgp3

— Logan Horn (@LoganWHorn) June 8, 2022
The only downside to his game is his lack of speed. Kemell has quickness, but his lack of speed will hurt his chances of outskating defenders. Still, my NHL mock draft pick predictions don't have falling out of the top 10.
7. Ottawa Senators – Matthew Savoie, C, Winnipeg (WHL)
There are questions about whether Matthew Savoie will play center or wing, but there's no denying his talent. Savoie is a great skater who has no problem controlling the puck. He had impressive numbers with the Winnipeg Ice last season.
65 games
35 goals
55 assists
90 points
He also played a crucial role in the power play, scoring 12 goals and 22 assists. Like Joakim Kemell, he doesn't have blinding speed, but his puck control and accuracy make up for that.
The NHL draft mock for 2022 gives the Ottawa Senators an elite offensive player.
6. Columbus Blue Jackets – Cutter Gauthier, LW, US NTPD
The Columbus Blue Jackets acquired the No. 6 pick in a trade with the Chicago Blackhawks. That allows them to land one of the top players from the US NTPD.
Cutter Gauthier doesn't lack size, standing at 6'3". He needs to develop his strength, but that shouldn't be an issue as he'll head to Boston College before the NHL. Gauthier showed out for the US National U-18 team.
54 games
34 goals
31 assists
65 points
Thankfully, Gauthier doesn't draw a relation to Claude Gauthier. He makes our list of the worst draft busts in NHL history, which you can check out below.
5. Philadelphia Flyers – David Jiricek, D, HC Plzen (Czechia)
There is a battle for the top defenseman in the 2022 NHL draft. My 2022 NHL draft mock doesn't have David Jiricek as the top defenseman, but there's nothing wrong with being a top-five pick.
Jiricek dealt with a knee injury last season, but we've seen him excel on both ends of the ice. Perhaps the best part of his game is transiting from defense to offense.
2022 NHL Draft Rankings per @DailyFaceoff.

The top ranked defenseman in the draft is #4 David Jiricek. @ehshockey @OctagonHockey pic.twitter.com/z1CpQO9peF

— Allan Walsh (@walsha) June 10, 2022
The Philadelphia Flyers had a great 2019-20 season, but they've missed the playoffs in back-to-back seasons. They can't miss this selection if they want to make it back to the playoffs.
4. Seattle Kraken – Simon Nemec, D, HK Nitra (Slovakia)
The Seattle Kraken failed to replicate the success of the Vegas Golden Knights in their inaugural season. Seattle used its first-round pick to select center Matty Beniers last year. This year, they'll set their sights on defenseman Simon Nemec.
Going to be fascinating to see where Simon Nemec ends up on draft night. He profiles *extremely* well statistically but there are some concerns that show up on tape, as I dove into in my prospect breakdown @InfernalAccess. https://t.co/mZnllFye1I pic.twitter.com/HlbzcksRJI

— Todd Cordell (@ToddCordell) June 9, 2022
Nemec is your prototypical defenseman in today's NHL. He excels on the defensive end but has no problem joining the rush on offense. Nemec has excellent mobility and creates opportunities for his teammates.
We should see him develop into a franchise cornerstone for the Kraken. He'll give them a high-quality player on both ends of the ice.
3. Arizona Coyotes – Logan Cooley, C, US NTDP
Mocking the NHL draft for 2022 has featured many US NTDP players. However, no one can match the talent level of Logan Cooley. Cooley has elite speed, allowing him to work up the ice quickly.
His offensive skills are off the charts. He had 27 goals, 48 assists, and 75 points with the US NTPD last season.
"I think Logan Cooley could be a superstar."@chrismpeters joined our show to talk about the upcoming NHL Draft, the prospect pool and who the Arizona Coyotes might pick!

▶️ https://t.co/41B46fFmZr
🎧 https://t.co/OpM6Wudna0 pic.twitter.com/oiABzX7nmm

— PHNX Coyotes (@PHNX_Coyotes) June 8, 2022
Cooley will attend Minnesota, but the Arizona Coyotes should have no problem waiting for the future star. His time at Minnesota will only help him become a better NHL player. Cooley will provide a big boost for the Coyotes.
2. New Jersey Devils – Juraj Slafkovsky, LW, TPS (Liiga)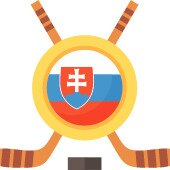 The New Jersey Devils have a trio of quality centers, with Nico Hischier leading the way. Predicting the 2022 NHL draft isn't difficult for the Devils, as they land the top winger in Juraj Slafkovsky.
It's hard to find a weakness with his game. Slafkovsky is a 6'4" winger that skates well and can score from anywhere. He helped his draft stock with a great performance in the 2022 Winter Olympics.
7 games
7 goals
0 assists
7 points
Slafkovsky won MVP after leading Slovakia to the Bronze Medal. Will we see an NHL MVP in his future?
1. Montreal Canadiens – Shane Wright, C, Kingston Frontenacs (OHL)
Who will go first in the 2022 NHL draft? That's not a difficult choice, as Shane Wright tops everyone's mock draft. Bettors can still wager on the No. 1 pick by visiting the top hockey betting websites.
Wright isn't as flashy as Logan Cooley or Juraj Slafkovsky, but he's the best two-way player in the NHL draft. Check out his numbers last season in the OHL.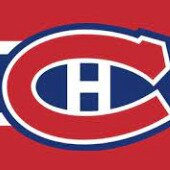 63 games
32 goals
62 assists
94 points
Wright kept it going in the playoffs, recording three goals and 11 assists in 11 games. The Montreal Canadiens went from Stanley Cup Final to the worst record in the league. Wright will help them return to the postseason.
Predicting the NHL Draft in 2022
We are a little under a month from the 2022 NHL draft, so there's plenty of time for movement. My 2022 NHL mock draft offers an early look at which teams will land the top prospects.
Everyone wants to know who will go first in the 2022 NHL draft. Shane Wright has the inside track, but I don't believe it's a done deal. There's enough uncertainty to consider another player going to the Montreal Canadiens.
We should see more betting opportunities for the NHL draft. Feel free to examine the types of ice hockey bets before placing your bets.