Hide Bonus Offers
| | | | | |
| --- | --- | --- | --- | --- |
| #1 | BetOnline Sports | 60% Up To $1,000 | Visit Site | BetOnline Sports |
| #2 | Bovada Sports | 50% Up To $250 | Visit Site | Bovada Sports |
| #3 | BetUS | 125% Up To $2,500 | Visit Site | BetUS |
| #4 | Everygame | 100% Up To $500 | Visit Site | Everygame |
| #5 | MyBookie | 100% Up To $1,000 | Visit Site | MyBookie |
Analyzing the Hardest and Easiest NFL Schedules for 2022

With the release of the full NFL schedule for the 2022-2023 season, we can see which teams benefitted and those who did not. It is vastly important to see who faces who, but it's also essential when they face each other.
Some divisions across the league look insanely competitive, making our 2022 NFL strength of schedule chart very important to them.
This year has a good amount of uncertainty coming into this point. There isn't one team that has a firm grasp at being the Super Bowl LVII favorite at this point in time.
With this season up for grabs, let's look at our NFL strength of schedule analysis to see which teams stand out.
Hardest 2022 NFL Schedules
Kansas City Chiefs
Las Vegas Raiders
Cincinnati Bengals
Los Angeles Rams
As I mentioned earlier, certain NFL divisions took a step forward this year. The AFC West was already a tough one, and it got even better somehow over the offseason. This could be one of the best races to the playoffs that we have seen in the last decade or more.
That has created some very tough schedules, which will be crucial for this season. If one team slips up just once, that could be the difference between them making or missing the playoffs.
Let's take an in-depth look at who has the toughest and easiest NFL schedule for this upcoming season.
Kansas City Chiefs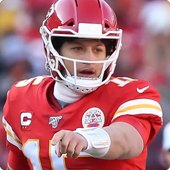 There is a hefty price you pay when you are arguably the league's best team for the last few years. The Kansas City Chiefs "struggled" for a good portion of the 2021 season and still ended at 12-5 and first in the division.
That should be a terrifying thought to the rest of the AFC West and the rest of the league, for that matter. With that said, they possibly have the absolute hardest NFL schedule in 2022.
On top of playing the Chargers, Raiders, and Broncos for six games of their season, they also play the following top-tier teams.
Week 1 @ Cardinals
Week 3 @ Colts
Week 4 @ Buccaneers
Week 6 vs. Bills
Week 7 @ 49ers
Week 9 vs. Titans
Week 12 vs. Rams
Week 13 @ Bengals
Not only are these teams incredibly tough opponents outside of their division, 5 of the eight games I just listed are on the road. The Chiefs would much rather play in their home stadium as most teams would, which could be difficult for them.
The loss of Tyreek Hill and Tyrann Mathieu will be the biggest stories of the season, but they have been replaced with some talented players. As usual, Patrick Mahomes will be the star of the show, but he still needs support.
Along with nabbing a very underrated safety in Justin Reid in the offseason, Kansas City was one of the biggest winners of the 2022 NFL Draft.
Las Vegas Raiders
You can apply the same thought process to every AFC West team, and the Raiders are no different. They made a huge trade in the offseason acquiring superstar wide receiver Davante Adams from the Green Bay Packers, which will be big considering they could have the most difficult NFL schedule.
It was quite a shocking move and possibly the biggest move of the offseason. Another incredibly huge offseason trade was the Russell Wilson to Denver deal. That means that every single team in the AFC West could very well finish in the first place.
ᴛʀᴀᴄᴋɪɴɢ ꜱᴛᴀᴛᴜꜱ: ᴅᴇʟɪᴠᴇʀᴇᴅ 📨

███████████ 100% pic.twitter.com/Zu4bPDGtKO

— Las Vegas Raiders (@Raiders) May 13, 2022
That means these challenging games will be very important, especially down the stretch.
The Raiders stand out more than other teams because they have a very tough schedule late in the season. From Week 13, the Raiders play the Chargers, Rams, Patriots, Steelers, 49ers, and Chiefs.
They are only on the road for the Rams and Steelers' games, but their other opponents are so tough that playing at home will not be enough.
The connection between Derek Carr and Davante Adams goes back to their college days at Fresno State. The QB to WR pair could lead the Raiders back into the playoffs if they can pick up where they left off.
Las Vegas is gearing up for 2022, but its schedule will not do them any favors.
Cincinnati Bengals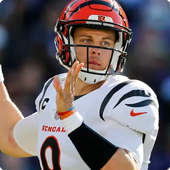 The Super Bowl LVI runner-ups will be looking to get back in the championship again this year, but they also have possibly the most difficult NFL schedule. They have made some solid moves in the offseason, so this will be a big year for the Bengals.
Joe Burrow is going to lead the charge after an impressive 2021 campaign. After tearing his ACL the previous season, he won the Comeback Player of the Year award. It was a miraculous season for Burrow and the Bengals, which surprised many.
Was that a huge benefit for them last season, though? Now that they made it to the Super Bowl, they won't be underestimated and overlooked now. They still have a lot of talent, but there's a lot more pressure on this Bengals team than last year's.
On top of playing in a tough AFC North division, Cincinnati has some top-level opponents in 2022 with terrible timing. Here's a look at their schedule in the late weeks of the season.
Week 13 vs. Chiefs
Week 14 vs. Browns
Week 15 @ Buccaneers
Week 16 @ Patriots
Week 17 vs. Bills
Week 18 vs. Ravens
The Bengals could be in some serious trouble if they don't have a solid record coming into this stretch.
Los Angeles Rams
How about the actual Super Bowl LVI champions in the Los Angeles Rams? If you're wondering who has the toughest NFL schedule for 2021 opponents winning percentage, that would be the Rams at .567.
That's a healthy chunk ahead of the next highest team as well (Cardinals, .543). Last year's winning percentage doesn't always translate to the following season, but it definitely could for the Rams this year.
☑️Calendars marked
☑️ Tickets purchased
⬜️Wallpapers updated

Go ahead and check another box. pic.twitter.com/9Ceh9eryUk

— Los Angeles Rams (@RamsNFL) May 13, 2022
Winning the Super Bowl also puts a toll on your players for the following season. If they get off to a sluggish start because of that, they could be in a terrible spot this time around.
We will get to see the reigning champs in the season opener for what should be an incredible game. They get matched up with the Buffalo Bills, who could be the best NFL team coming into 2022.
The Rams also have a tough division, including Arizona and San Francisco, but maybe DeAndre Hopkins suspension will help them out a bit.
On top of those two tough NFC West teams, Los Angeles also plays Dallas, Tampa Bay, Kansas City, Las Vegas, Green Bay, Denver, and Los Angeles (Chargers). The last five teams I mentioned also come between Weeks 12 and 17 next year.
Will Matthew Stafford and Cooper Kupp be able to lead them to another big year in 2022?
Easiest 2022 NFL Schedules
Philadelphia Eagles
Green Bay Packers
Indianapolis Colts
Buffalo Bills
That brings us to who has the easiest NFL schedule for this upcoming season. When contemplating teams you want to bet on for 2022, you want to target teams that have easier schedules.
These four teams could be your best bets for this season, so check out the best football betting sites to place your bets on win totals, division winners, and possibly the Super Bowl as well.
Philadelphia Eagles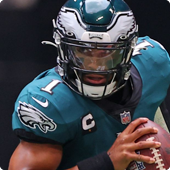 The Eagles' offseason keeps getting better and better. They made some great moves for this season and gained future value as well. Philadelphia now becomes a very underrated team in terms of the 2022 NFL strength of schedule.
If Jalen Hurts takes another step forward in his development, they could be a tough team this year. They already have some easy opponents in the division in the Giants and Commanders, which makes up for four very winnable games.
Here's a look at their other very winnable games for this season.
Week 1 @ Lions
Week 2 vs. Vikings
Week 4 vs. Jaguars
Week 8 vs. Steelers
Week 9 @ Texans
Week 15 @ Chicago
Week 17 vs. Saints
Overall, they could finish with an imposing record if the Eagles can survive a brutal three-game stretch against the Colts, Packers, and Titans (Weeks 11-13).
Now that Hurts is entering his 3rd NFL season, Philadelphia armed him with some serious receiving weapons. They made a huge move to trade for stellar wideout A.J Brown during the draft, who will be a very nice compliment to Devonta Smith.
The Eagles could be the team like the Bengals last year, which flies under the radar and deepens into the playoffs.
Green Bay Packers
You might be thinking the Packers aren't a team you want to bet on this year after the departure of Davante Adams, but they have one of the softest NFL schedules in 2022. That could put them back into discussing teams you want to target on season-long bets.
Their new receivers for this season include veteran Sammy Watkins and talented rookie Christian Watson. Watson could be a very nice grab for them in the 2nd round of the 2022 NFL Draft and could be a nice Adams' replacement.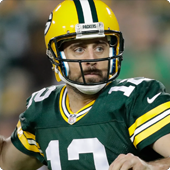 It will be interesting to see how Aaron Rodgers plays without Adams. He often said Adams makes him look good, so that will be put to the test starting now for the 38-year-old.
The NFC North isn't a super threatening division for the Packers. The Bears, Lions, and Vikings aren't on the same level as Green Bay, so their odds to win their division seem like a good bet.
That makes for six very winnable games for yet another season. This year, they also play the Giants, Jets, Commanders, and Dolphins. So that means that they should have the upper hand in 10 of their 18 games this season.
This year, Green Bay's defense is underrated, so don't be surprised to win a healthy chunk of their other eight tough games.
Indianapolis Colts
Playing in the same division as the Titans, Jaguars, and Texans have benefitted the Colts for quite some time now. The Titans are a tough team in their division, but the Texans and Jaguars are still in rebuilds.
Indianapolis made yet another quarterback change this offseason, grabbing veteran Matt Ryan from the Falcons via trade. Since Andrew Luck retired, they have struggled to find their footing at the signal-caller position, but Ryan should be in for a great season.
2022 schedule coming in ice cold. 🧊 pic.twitter.com/xoxDeylGUz

— Indianapolis Colts (@Colts) May 13, 2022
The biggest reason for that is the upgraded roster that Ryan is now on. Jonathan Taylor and the Colts' offensive line made Carson Wentz look like a serviceable quarterback, which is saying something.
Now that they have an above-average quarterback in Ryan, they could take it to the next level in 2022.
In addition to their four games against the Jaguars and Texans, the Colts also have the Commanders, Steelers, Vikings, and Giants on their schedule. Week 17 and 18 will be big advantages for them with perfect timing, coming against the Giants and Texans.
Buffalo Bills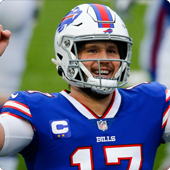 Typically, when you're a very talented team, the NFL tends to give you some tough opponents. That applies to the Bills in some cases, but I think they have a very easy schedule considering their level of talent.
Josh Allen is the NFL MVP odds leader coming into this season, and a very talented and deep roster surrounds him. If you were debating about which NFL team has the best overall roster in the league, the Bills would probably be your top choice.
They have a superstar QB with great offensive weapons, a great batch of big men in the trenches on offense and defense, and possibly the best secondary in the NFL. Buffalo could have had a solid chance of winning the Super Bowl last year if it wasn't for the dreaded NFL overtime coin toss rule.
Here's a look at some very winnable games this season for the Bills and their already amazing roster.
Week 3 @ Dolphins
Week 5 vs. Steelers
Week 9 @ Jets
Week 10 vs. Vikings
Week 12 @ Lions
Week 14 vs. Jets
Week 15 vs. Dolphins
Week 16 @ Bears
The Bills could be favored to win these games by a heavy margin while also having the upper hand against most of the NFL. This could be precisely what they need to be a perfect bet on Super Bowl betting sites.
Tips and Advice for Using NFL Strength of Schedule
The 2022 NFL strength of schedule could be a huge indication of how this season plays out. With how incredibly tight the NFL already is competitive, it could come down to which team has more advantages on their schedule.
Another way of looking at it is that some teams will have ballooned win or loss totals considering their levels of competition. A team could have a terrible record, but it could be due to the tough opponents they played that year. On the other hand, a team could have a very impressive record because of the easier opponents they have faced.
Let's look at the 2021 Kansas City Chiefs, for example. They began the year with some very tough opponents in their first seven games. The Chiefs played the Browns, Ravens, Chargers, Eagles, Bills, WFT, and Titans in that span.
They were the Super Bowl odds leader coming into the season, but they were just 3-4 after this stretch of games. Their Super Bowl odds took a massive hit, but it was mostly due to their strength of schedule.
Kansas City was an incredibly gifted team last year and wouldn't stay in that slump. In fact, they went on to win an incredible 9 of their last ten games. They also fell just one game short of making it to the Super Bowl for the third season in a row.
We can use this as a reference point for this season and future ones as well. The strength of the schedule can make some teams look worse or better than they truly are, so it's important to bet accordingly.
For more tips on how to bet on the NFL, check out this guide on NFL betting strategy.
Betting on the NFL Season in 2022
That wraps up our 2022 NFL strength of schedule overlook. You can use this information to place your bets for the upcoming season. This could apply to a future bet or just something to consider for every game.
The Eagles, Packers, Colts, and Bills should be pleased with how their schedules turned out. They are already talented teams, so giving them soft opponents should make winning games even easier.
As for the Chiefs, Raiders, Bengals, and Rams, maybe consider placing an under bet on them or just avoiding them over in terms of win total. They are still great teams, but the level of competition on their schedules could decrease their chances of making the playoffs or even winning the Super Bowl.
Be sure to apply the strength of schedule for the 2022 NFL season into your betting process.
With the 2022 NFL season nearing, be sure to check out our related NFL posts below.