9 Bold Predictions Ahead of the 2022 NFL Season

Every NFL season always seems to bring us surprising moments. You might think you know how the upcoming season will play out, but it looks always goes in a completely different direction.
That said, why not try and predict some of those shocking occurrences this year? We know there are going to be some things we don't fully expect, so that could mean there's a chance we nail one or more of our bold 2022 NFL predictions.
Maybe we can get a huge payday out of it by betting on the best sports betting sites. Let's get right into our bold predictions for the 2022 NFL season.
San Francisco 49ers to Win Super Bowl 57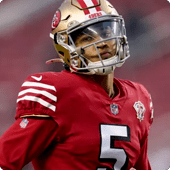 It's important that you know we aren't playing it safe with our bold NFL predictions for 2022, but that's why they're called bold after all, right? This NFL season could be one of the most competitive yet, with so many good teams across the board.
The Buffalo Bills are the current favorite to win Super Bowl 57 at around +600. That said, making bold NFL calls means you aren't picking the obvious choice. Although Buffalo has a solid chance to win the Super Bowl this year, we will look in another direction.
Tampa Bay, Kansas City, Green Bay, and both Los Angeles teams are right after Buffalo, but I'm going to go a little further down the list. At +2000, you can find the San Francisco 49ers. You might think they are a long shot to win, and you're right.
That being said, they are in a perfect position to launch themselves into the upper echelon of NFL teams. 49ers' head coach Kyle Shanahan recently said that second-year quarterback Trey Lance is ready to take the next step.
Some people may already have an opinion about Lance from his two starts last season, but it's still too early to form a strong opinion about him. In those two games, he showed flashes of his big-play ability. Lance has a huge arm with great mobility, which could make the San Francisco offense one of the most dangerous units in 2022.
Shanahan's offenses have been incredible for a long time, but he's fallen short of Super Bowl wins. If Lance is the next superstar QB in the making, that could be what gets Shanahan his first ring.
The 49ers also have an incredible roster on both sides of the ball, so a star QB could be the last thing they need to win the title. San Francisco winning Super Bowl 57 kicks off our bold NFL predictions for 2022, but there are a lot of great teams who could win as well.
If you want to bet on the 49ers or another team to win it this year, be sure to bet on the best Super Bowl betting sites below.
How We Rate

Safety & Security
You should be able to gamble online without fear. So we only recommend licensed sites that use the latest security and encryption techniques.

Bonuses
Maximize your bankroll with fantastic bonuses. Our recommended sites offer valuable bonuses with fair terms and conditions, including manageable wagering requirements.

Games & Betting
The best sites have the best wagering options. That's why you will find extensive games and betting opportunities on our recommended sites.

Banking
Getting your money to and from your account shouldn't be a hassle. We only recommend sites with a variety of convenient banking methods, including cryptocurrency and e-wallets.
The Miami Dolphins to be a Top 5 Offense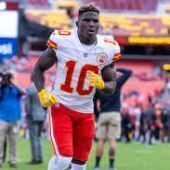 Next up on our 2022 NFL bold predictions is going to be a surprise to a lot of people. But, again, we aren't playing it safe this year, as our next prediction will be the Miami Dolphins offense ending up in the top 5.
Going back to Kyle Shanahan, one of the coaches from his tree landed the vacant job in Miami after they unexpectedly fired Brian Flores. Mike McDaniel is making his season debut as an NFL head coach this year, which could ignite the Dolphins' offense.
There are some incredibly talented players within Miami's offense already. If they can iron things out and get on the same page, they could be one of the most underrated units in 2022.
Like Trey Lance, Tua Tagovailoa is another young quarterback that we have yet to determine how good he is. Yes, he's further into his development than Lance is, but he's also under a new head coach this year.
The good thing is that McDaniel's offense should be much like Shanahan's. San Francisco has had a lot of success even without a superstar quarterback. They should also have the fastest offense in the league behind Tyreek Hill, Jaylen Waddle, Raheem Mostert, and more.
I expect much pre-snap motion, allowing their speedsters to get the ball in space. That opens up the entire offense, giving them options underneath and opening up the deep ball.
Hill has been very vocal this offseason and has praised Tua a lot. In fact, he's implied that Tua is more accurate than Patrick Mahomes. I'm not saying he's right or not, but you have to like the confidence the No. 1 receiver has in his quarterback.
This could be the riskiest bold call for the 2022 NFL season, but I'm sticking with it. Miami will have to improve dramatically on offense since they ranked 22nd in points per game last season.
However, the new head coach and Hill coming over via trade could bump them up several spots. They might not end up in the top 5, but don't sleep on Miami's offense this year.
Jalen Hurts to Win NFL MVP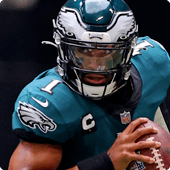 Ever since his Alabama days, I've been a fan of Jalen Hurts. He's not a perfect quarterback, but he always seems to have poise in his pocket and the ability to make a big play. You could argue that Hurts is up there with the best dual-threat quarterbacks in the NFL right now.
He missed two games in the 2021 season but could still lead all quarterbacks in rushing yards with 784. Hurts also scored 10 rushing touchdowns, which tied for the 6th most out of all players, not just quarterbacks.
That was the same total Ezekiel Elliott, and Derrick Henry had last season. Yes, Henry only played eight games, but the point still stands. Just look at one of his best runs and rushing performances from last season:
JALEN HURTS.

3 rushing TDs on the day! #FlyEaglesFly

📺: #NOvsPHI on FOX
📱: NFL app pic.twitter.com/jLi51cKEI4

— NFL (@NFL) November 21, 2021
With Hurts' scrambling ability, he can be a massive headache for NFL defenses. I think his passing can use some work, but Philadelphia could have set him up for success.
During the NFL draft, the Eagles made a huge trade for star wide receiver A.J Brown from the Titans. Brown is one of the most explosive wide receivers in the NFL, so it will be exciting to see him and Hurts play together.
Not only that, but DeVonta Smith is also going to be an incredible receiver in his NFL career. He caught 64 passes for 916 yards and 5 touchdowns in his rookie season. Adding Brown to the offense could actually help gain more one-on-one opportunities for both of them.
On the other hand, Hurts threw for 3,144 yards with 16 touchdowns and 9 interceptions. His completion percentage was also 61.3%, so he hasn't quite been a superstar in the passing game just yet.
That said, he's another young quarterback and is entering his 3rd season in the NFL and is also second after getting real playing time. Hurts can take a big step in his NFL career and has some great weapons at his disposal this year.
If you are looking for more sleeper bets for the NFL MVP, check out these other great picks:
Philadelphia Eagles to Win the NFC East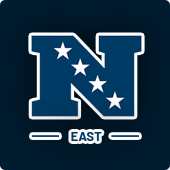 Our next bold NFL prediction for 2022 goes hand in hand with the previous one. If Jalen Hurts becomes an MVP-caliber player, the Eagles could be in a perfect position to win their division.
The Dallas Cowboys will be tough to beat out and are the current favorites to win it, but the Eagles should be able to make a very strong push.
If you look at the NFC East betting odds on BetOnline, you'll find the Cowboys at +125, with the Eagles right behind them at +165. That accurately represents how this division race should be this year.
Dallas won the division in 2021 with an impressive 12-5 record, while the Eagles finished at 9-8 and made the playoffs. The Cowboys also obliterated the Eagles in their two divisional games, winning in Week 3 41-21 and again in Week 18 56-26.
So why would the Eagles be able to beat out Dallas this year? Well, not every year is the same. Dallas looked like a true Super Bowl competitor last year, but the end of their season was incredibly disappointing.
I'm not saying it will be easy, but the Eagles are primed for improvement in 2022. As I said, Hurts will have some great weapons in his offense in another year. They also did great in the offseason and in the draft to revamp their defense.
Rookies Jordan Davis and Nakobe Dean are great fits, with the latter being one of my favorite picks in the entire draft. In addition to these potential DROY candidates, they have great veterans at every level.
Javon Hargrave, Brandon Graham, Fletcher Cox, Derek Barnett, and Haason Reddick make for a furious defensive front. Darius Slay, Avonte Maddox, Jaquiski Tartt, Anthony Harris, and James Bradberry also make for a very underrated secondary.
In the end, I am big on the Eagles this year, and they could surprise a lot by winning the NFC East. Be sure to go to the best online NFL betting sites to bet on them or the Cowboys.
Tom Brady to Break Single-Season Passing Yards Record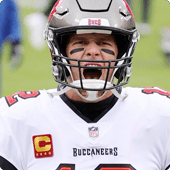 Next up on our bold 2022 NFL predictions is the ageless wonder, Tom Brady. Brady came back from a very short retirement stint, and the Buccaneers are back to being a powerhouse. Tampa Bay is the second-most favored team to win the Super Bowl this year at +850.
Although they could make for a strong bet to win the Super Bowl, I am going to go in a different direction for my bold 2022 NFL prediction. Instead, I will say that Tom Brady will break Peyton Manning's 2013 record of 5,477 passing yards in a single season.
He has repeatedly shown us how age is just a number to him. In his age-44 season, Brady threw for an incredible 5,316 passing yards and 43 touchdowns. Both of those statistics led all quarterbacks, which is remarkable considering Brady's age.
Let's take it one step further for what could be Brady's final season in the NFL. Yes, there is an additional game on the schedule than when Manning set the record, but times have changed. Tons of records are at risk of being broken because of the 17-game schedule.
Maybe even 20+ years from now, the NFL schedule will consist of 20 games.
For now, Brady should be able to get within striking distance of his old rival's record. He finished just 161 yards short of the record last season, which comes out to just 9.4 more yards per game.
Maybe he has an extra chip on his shoulder this time around after deciding not to hang up his cleats. His partner in crime, Rob Gronkowski, tends to unretire to play with Brady, but that hasn't happened yet. However, the Bucs recently made a splash in free agency, signing Julio Jones to a 1-year deal.
Welcome to Tampa Bay, @juliojones_11!#GoBucs

— Tampa Bay Buccaneers (@Buccaneers) July 27, 2022
Brady is also +800 to lead the NFL in passing yards again this year, which I think is a great bet.
All the AFC West to Make the Playoffs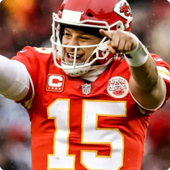 Another recent rule change in the NFL was the expansion of the playoffs. Now 14 teams can make the playoffs, which equals 7 per conference.
We haven't had it happen yet, but this could be the first season that we have all four teams in a division make the playoffs. I think the division with the best chance to make that happen is the AFC West.
The AFC West was already a very tough division, but they got even stronger over the offseason. Denver traded for star quarterback Russell Wilson, making them an underrated contender this year.
The Broncos were arguably the worst team in the division, but there's a chance that they could win it this year.
Las Vegas snuck into the playoffs last year, but I believe they still aren't getting the recognition they deserve. Not only did they trade for superstar wide receiver Davante Adams in the offseason, but they also hired Josh McDaniels as their head coach.
The Raiders' defense also has some talent, led by Maxx Crosby and newly acquired Chandler Jones.
As for the Chiefs, losing Tyreek Hill will take a little bit to get used to, but Skyy Moore could be one of the best grabs of the recent draft. If Moore can fill Hill's shoes, Kansas City could be right back in the Super Bowl.
Los Angeles is another team looking to reach the Super Bowl. They came up short of the playoffs last season, but that could make them the most motivated team in the division.
Nonetheless, every single team in the AFC West has enough talent to clinch the playoffs this year. I would say that the rest of the AFC divisions lack a solid second option that could threaten one of these teams.
At the end of the day, don't be surprised if all four teams from the AFC West are in the race for the Super Bowl, while a couple of them are very capable of winning it this year as well.
Every NFL Team to Win at Least 4 Games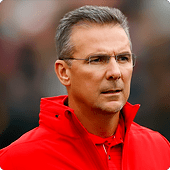 Our last 2022 NFL bold predictions are a good segue into our next one. The AFC West will be an insanely competitive division, but you could argue that the rest of the NFL will be the same way.
Obviously, there will be bottom-feeder teams this year that aren't making the playoffs, but all we are asking for is four wins this season. Last year, there were only two teams in the entire league that failed to reach four wins on the year.
That would be the Jacksonville Jaguars and Detroit Lions, who each won 3 games. Bettors should be aware that the Lions were one of the best teams against the spread last year. Detroit covered 11 of their 17 games (64.7%), which ranked 4th best in the NFL.
The only teams that outperformed the Lions' ATS were the Cowboys, Bengals, and Packers. Detroit also had many opportunities to win at least one more game but fell dramatically short.
Jacksonville was also a nightmare last season with Urban Meyer running the team. Meyer was constantly in the news for non-football-related reasons. When he was in the news for football-related reasons, it was because he was literally kicking his own kicker.
It's absolutely incredible how the Jaguars were still able to win three games. You have to think they will be sharper this season with Meyer out of the picture.
Three other teams won exactly four games last year: the Jets, Giants, and Texans.
The Jets had an incredible draft and are looking to take the next step into being a legitimate team again. New York's other team possibly hired Brian Daboll as the best head coaching candidate in the offseason.
Houston also has a promising second-year quarterback, Davis Mills, so there's a chance they get to 4 wins this year as well.
Daniel Jones to Win Comeback Player of the Year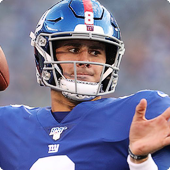 Brian Daboll and the Giants could have a great candidate to win the Comeback Player of the Year in 2022. Our bold calls for the 2022 NFL season will be backing Daniel Jones to win this year's award.
Jones is +1200 to win CPOY this year, which has tremendous value. He hasn't been dealt a good hand in New York with injuries plaguing just about every offensive player on their roster. On top of that, he hasn't had an excellent coaching staff or even a decent offensive line.
It's no wonder the kid hasn't had any great seasons yet. If you want a franchise quarterback, you must give him the tools to become one. A competent offensive line is a must, great coaches are also essential, and talented playmakers help tremendously as well.
For those who don't know, Brian Daboll was the offensive coordinator for the Bills starting in 2018. If you put 2 and 2 together, you'll find that Daboll was possibly the biggest reason behind Josh Allen's launch into stardom.
Jones has a good arm and decent mobility like Josh Allen, so it will be exciting to see how much he improves this season.
The Giants also drafted one of the best offensive linemen in the draft, Evan Neal, signed Mark Glowinski from the Colts, and Jon Feliciano from the Bills. You could say Jones is still in the stage like Hurts, Tua, and Lance, where we don't know how good they are/will be yet.
This year, a strong offensive line could be the key to Jones' breakthrough. In addition to better protection, there are still some solid playmakers on the Giants, like Saquon Barkley, Kenny Golladay, Sterling Shepard, Kadarius Toney, and more.
As for our bold NFL calls for this upcoming season, Jones makes for an incredibly interesting bet to win CPOY.
Los Angeles Chargers to Have the NFL's No. 1 Defense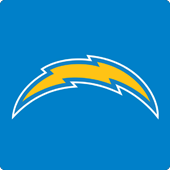 Let's return to the AFC West for our next bold 2022 NFL prediction. This time, we will look specifically at the Los Angeles Chargers defense. They weren't the top unit last season, but there's a chance they will finish as the best defensive team this year.
This could be in terms of points allowed per game, turnovers, or other important statistics. The bottom line is that the Chargers have talent on all three levels and should be able to shut down opposing offenses consistently.
Let's start with the defensive line. Last year was abysmal for the Chargers, and they will have to improve drastically if they want to give our 2022 NFL bold prediction a chance. They allowed the 3rd most rushing yards per game at a whopping 138.9.
When you can't stop the run, your chances of winning games are simply lower. Being able to control the clock and have possession throughout the game is vital to offensive and team success. LA allowed their opponents to do exactly that, and you could say it was their downfall.
Looking ahead to 2022, the Chargers added Khalil Mack, Sebastian Joseph, and Austin Johnson to their front. The middle of their defense also consists of Kenneth Murray and Kyle Van Noy, with Derwin James mixed in.
As for the secondary, they added one of the best cornerbacks in the NFL, J.C Jackson, to an already talented group. Jackson joins Asante Samuel Jr., Derwin James, Nasir Adderley, Bryce Callahan, Michael Davis, and more.
Here's how their secondary ranked in pass statistics last season.
12th in Yards
19th in Touchdowns
12th in Completion Percentage
27th in Pass Deflections
Adding in a fearsome pass rusher like Khalil Mack and an incredible cornerback like J.C Jackson should give a huge boost to these vastly important categories.
It would be a long shot, but maybe this Chargers' defense could shock everyone and become one of the best ever.
Betting on Bold NFL Predictions for 2022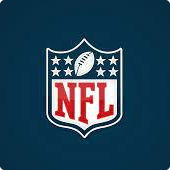 Predicting what will happen in the NFL in 2022 is not exactly easy. There's a chance that every single one of our 2022 NFL bold predictions is wrong, but that's okay. Making bold predictions is about being exactly that: bold.
Nobody wants to hear, "the Bills will win the Super Bowl," or "the Texans will finish last in the AFC South," because those aren't exactly ground-breaking claims.
When we made our bold NFL predictions for 2022, our goal was to have predictions that are unique to what you might have heard already and still have outside chances of happening.
Feel free to make your own bold NFL calls for this upcoming season as well. This is shaping to be one of the most competitive seasons in a long time, so there's a chance many wild things can occur.
If you are going to make those bold NFL predictions for 2022, be sure to place your bets on them for a chance for a huge payday by the end of the year. For those looking for where to bet on the Super Bowl, be sure to check out the best sites on your way out.
AUGUST
Casino of the Month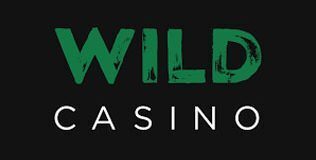 Welcome Bonus
250% up to $5,000
Read Review
Visit Site