Early Odds and Prediction for the 2022 NFC Conference Championship

The 2022 offseason trade market was one of the wildest in NFL history. However, most of the big names went from the NFC to AFC. People are doubting the NFC, but they've won the last two Super Bowls.
Speaking of Super Bowls, how will the 2022 NFC Championship odds look for the Los Angeles Rams? They became the second straight team to win a Super Bowl in their home stadium.
There's plenty of firepower in the NFC. Which teams have the best chance to represent the conference in Super Bowl 57?
Where to Bet on the NFC Championship in 2022
How We Rate

Safety & Security
You should be able to gamble online without fear. So we only recommend licensed sites that use the latest security and encryption techniques.

Bonuses
Maximize your bankroll with fantastic bonuses. Our recommended sites offer valuable bonuses with fair terms and conditions, including manageable wagering requirements.

Games & Betting
The best sites have the best wagering options. That's why you will find extensive games and betting opportunities on our recommended sites.

Banking
Getting your money to and from your account shouldn't be a hassle. We only recommend sites with a variety of convenient banking methods, including cryptocurrency and e-wallets.
These betting sites give you the best odds for the NFC Championship Game in 2022. It's not exclusive to the NFC, as they have odds for anything NFL-related. Bettors can wager on Super Bowl 57, the MVP, Division Winner, etc.
I'd encourage bettors to find a site that makes them feel safe with their money. Bankroll management is one of the most important aspects of sports betting.
Please visit multiple sites before settling on your NFC Conference prediction. I've seen many instances of sites having different odds. No one wants to miss on the value of their top pick.
2022 NFC Conference Odds
Washington Commanders
+3000
The 2022 NFC title odds have seen significant movement following Super Bowl 56. We've seen major movement from the Tampa Bay Buccaneers and Seattle Seahawks, but they've gone in opposite directions.
Tom Brady's retirement didn't last long, as he rejoined the Buccaneers in March. Meanwhile, the Seattle Seahawks traded longtime quarterback Russell Wilson.
Will the Packers win the NFC Conference? They kept Aaron Rodgers but traded Davante Adams to the Las Vegas Raiders. How will Rodgers look without an elite wide receiver?
Bet on the NFL at Bovada
Please check out Bovada to make your NFC title prediction. Feel free to read a site review before visiting the site.
Why Are the Tampa Bay Buccaneers the Favorite?
The Tampa Bay Buccaneers entered the 2022 offseason at a crossroads. They had a successful two-year run with Tom Brady, including winning Super Bowl 55. However, they needed a new quarterback with Brady's retirement.
There were a few rumors, but no one would match Brady's impact. It looked like Tampa Bay would become a fringe playoff team.
Well, that lasted about a month as Brady announced he would return to the Buccaneers for the 2022 season. Their 2022 NFC Conference odds immediately moved to the top.
Tom Brady is back. A short retirement. The #Bucs never replaced him and didn't make an offer on Deshaun Watson. They left the light on. Now, Brady is back.

— Ian Rapoport (@RapSheet) March 13, 2022
The updated Super Bowl 57 odds have the Buccaneers as a top contender. Brady is the driving force behind that stance, but it takes more than one player to win a Super Bowl.
Tampa Bay's offense has much talent around Brady. Leonard Fournette re-signed, with Mike Evans, Chris Godwin, and Russell Gage being Brady's top targets. Rob Gronkowski retired, but the Buccaneers should be okay without him.
They have so much talent that you forget their offensive line is one of the best in the league. These players will protect Brady as they pursue a second Super Bowl in three years.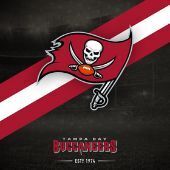 LT: Donovan Smith
LG: Aaron Stinnie
C: Ryan Jensen
RG: Shaq Mason
RT: Tristan Wirfs
Tristan Wirfs is the star of the offensive line. He had a stellar rookie season and backed it up by making the All-Pro first-team in 2021. Shaq Mason reunites with Brady after spending seven seasons with the New England Patriots.
At times, Tampa Bay's defense struggled last season, but they ranked top-five in rushing yards and points per game. How will they look with defensive coordinator Todd Bowles transiting to head coach?
This team is going as far as Brady takes them. Does he have enough left in the tank for one more Super Bowl?
Will the Rams Repeat as NFC Champions?
The Los Angeles Rams went all-in ahead of the 2021 season. They made a big move to acquire Matthew Stafford from the Los Angeles Rams. The emergence of Cooper Kupp put the Rams in the middle of the Super Bowl battle.
Los Angeles had a fourth-quarter comeback to win the NFC and advance to the Super Bowl. They had another reaction to clinch their second Super Bowl in franchise history.
The Rams could've run it back, but they made sure to upgrade their team for the 2022 season.
Rams this offseason:

-Signed Allen Robinson
-Signed Bobby Wagner
-Extended Matt Stafford
-Reworked Aaron Donald's contract (highest-paid non-QB in NFL history)
-Extended Cooper Kupp

Super Bowl champs making moves 💰 pic.twitter.com/W0Af6OPSwf

— B/R Gridiron (@brgridiron) June 8, 2022
They lost a few pieces, with Robert Woods, Odell Beckham Jr., and Von Miller leaving. However, they offset those moves with big signings. Bobby Wagner is a crucial piece for an already elite defense.
The Rams enter the 2022 season with Wagner, Aaron Donald, and Jalen Ramsey leading their defense. Bettors may like to know where to place their Super Bowl bets after seeing that trio. Los Angeles will be a threat for back-to-back Super Bowl appearances.
Stafford made a significant impact in his first season with the Rams. However, you could argue their 2022 NFC Championship odds have more to do with Kupp. Check out his 2021 numbers.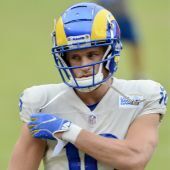 145 Receptions
1,947 Yards
16 Touchdowns
There was no stopping Kupp in 2021. He won the receiving triple crown on his way to Offensive Player of the Year. By the way, he also won Super Bowl MVP after recording eight receptions, 92 yards, and two touchdowns.
There was talk that Donald would retire after completing his legacy with a Super Bowl. However, the Rams gave him the biggest contract in NFL history for a non-quarterback.
Will the Rams win the NFC Conference? It's not easy to make back-to-back Super Bowls, but they have the pieces in place.
NFC Conference Sleeper Picks for 2022
The Tampa Bay Buccaneers, Los Angeles Rams, and Green Bay Packers have separated themselves in the NFC. Let's see who has the best chance of defeating the top contenders.
Dallas Cowboys (+850)
Is this the year the Dallas Cowboys advance past the Divisional Round? Dallas is typically the best team in the NFC East, but they haven't played in the Conference Championship since 1996.
Dallas has had great teams over the last 25 years, but America's Team can't get over the hump. Will Super Bowl 57 mark their first NFC Championship in the 21st century? There's value in backing the Cowboys.
The Cowboys finished one game behind the Tampa Bay Buccaneers and Green Bay Packers for the best record in the NFL. They did so thanks to a dominant offense.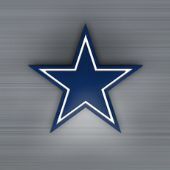 407.0 Yards Per Game (1st)
282.4 Passing Yards Per Game (2nd)
124.6 Rushing Yards Per Game (9th)
31.2 Points Per Game (1st)
Teams are scoring more than ever in today's NFL. It's possible to make the Super Bowl with a great defense, but you're better off with a great offense. Every great offense needs a top-tier quarterback.
Dak Prescott had impressive numbers after only playing in five games in 2020. He posted career highs with a 68.8 completion percentage and 37 touchdowns. He also passed for 4,449 yards. Prescott is among my 2022 NFL MVP sleepers.
Last season, we saw Dallas' defense take a step forward. That improvement revolved around rookie Micah Parsons.
How versatile is Micah Parsons?

He was the ONLY player last season with:

250+ run defense snaps
250+ pass rush snaps
250+ pass coverage snaps pic.twitter.com/Xmenk3WB31

— NFL on CBS 🏈 (@NFLonCBS) July 19, 2022
Parsons was a force, recording 84 tackles, 20 tackles for loss, 13.0 sacks, and three forced fumbles. Meanwhile, cornerback Trevon Diggs made the All-Pro first-team after leading the league with 11 interceptions.
Dallas traded Amari Cooper in the offseason, but Michael Gallup shouldn't have an issue filling that role. Their offense should be near the top of the league in 2022.
The NFC East improved, but the Cowboys remain the top team. It wouldn't surprise me if they competed for the best record in the NFC.
Arizona Cardinals (+2000)
The Arizona Cardinals had their first double-digit win season since 2015, making the playoffs with an 11-6 record. Arizona was the best team in the NFL following a 7-0 start, but they couldn't sustain it after injuries to Kyler Murray and DeAndre Hopkins.
The NFC Conference Championship betting odds aren't giving them much hope for another strong season, but their value makes them an intriguing pick.
Arizona lost Christian Kirk in the offseason, but they filled the WR2 void by acquiring Hollywood Brown. The trade reunites Murray and Brown after they played together at Oklahoma.
Hollywood Brown and Kyler Murray are going to be a dominant duo 🤝 pic.twitter.com/3P9OTBs6jq

— PFF Fantasy Football (@PFF_Fantasy) July 15, 2022
There was doubt surrounding Murray's contract status, but the Cardinals gave him a five-year extension. That's significant, as Murray and the Cardinals organization won't have that distraction throughout the season.
Unfortunately, Arizona will be without arguably their top player. Hopkins received a six-game suspension for a PED violation. It helps to have Brown in the fold, but it's almost impossible to replace a player of his caliber.
It'll be interesting to see how Murray performs after the contract extension. He had great numbers before his ankle injury but didn't look the same in the closing stretch.
| | | |
| --- | --- | --- |
| Stats | Week 1 – 8 | Week 13 – 18 |
| Completion Percentage | 72.7 | 65.3 |
| Passing Yards Per Game | 284.5 | 251.8 |
| Touchdowns | 17 | 7 |
| Interceptions | 7 | 3 |
| Passer Rating | 110.4 | 89.3 |
Murray needs to return to the first-half version if the Cardinals want to make a run at the NFC. Hopefully, the ankle injury was the only thing affecting his numbers.
On paper, the Cardinals aren't as strong as last year, but did anyone expect them to start 7-0 in 2021? They could make another strong run at the NFC title.
Who will win the 2022 NFC Conference Championship? Why not the Cardinals.
Betting Tips for the 2022 NFC Title
The 2022 NFC title odds can only give us so much information. My betting tips for the 2022 NFC Conference should give you a better sense of how to wager on the winner.
Look for Value
The favorites have dominated the AFC in the 21st century. Tom Brady, Peyton Manning, and Patrick Mahomes have taken their turns dominating the conference. However, we've seen much more parity in the NFC.
This betting tip isn't great for the last two years, as the Tampa Bay Buccaneers and Los Angeles Rams entered as a top contender. Check out the NFC winner from 2015 to 2019.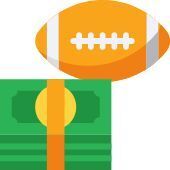 2015: Carolina Panthers (+3000)
2016: Atlanta Falcons (+4000)
2017: Philadelphia Eagles (+2000)
2018: Los Angeles Rams (+500)
2019: San Francisco 49ers (+2000)
The Rams lived up to the hype as a top contender in 2018, but everyone else was a preseason sleeper. The biggest longshot among that group would've won the Super Bowl if not for blowing a 28-3 lead.
Everyone wants to find value with their bets. The top US betting sites give you the best value for NFC betting.
Target Teams with a Veteran QB
The NFL has evolved over the last few seasons. We're seeing quarterbacks enter the NFL with a versatile skill set. The days of a pure pocket passer are ending, with mobile quarterbacks taking center stage.
Theoretically, that should end the era of veteran quarterbacks leading their team to an NFC title, but it hasn't. Jared Goff and Cam Newton led their team to the Super Bowl as young quarterbacks, but what about the last three NFC winners?
2019: Jimmy Garoppolo (28 years old)
2020: Tom Brady (42 years old)
2021: Matthew Stafford (34 years old)
It's no coincidence that 34-year-old Matthew Stafford is the youngest quarterback among the top contenders for the 2022 NFC Championship. Experience is important, especially in the playoffs.
The San Francisco 49ers and Philadelphia Eagles have good odds, but their quarterbacks don't have much experience. That'll be a problem against Tom Brady and Aaron Rodgers.
NFC Conference Championship Prediction for 2022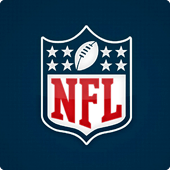 So, who will win the 2022 NFC Conference Championship? Everyone is looking at the AFC for their Super Bowl prediction. The AFC has many Super Bowl caliber teams, but we can't sleep on the NFC. They have the last two Super Bowl champions.
The 2022 NFC Championship odds have three teams above the pack. I'm taking one of the top three, as I believe the Los Angeles Rams will make another Super Bowl run.
The Rams made significant upgrades in the offseason and looked even better than their 2021 team.
Who are you picking to win the 2022 NFC Conference Championship? Check out the best betting apps for football to make your pick and check out our 2022 AFC conference winner odds below.
AUGUST
Casino of the Month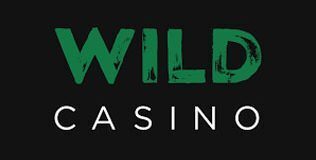 Welcome Bonus
250% up to $5,000
Read Review
Visit Site