College Basketball's 2022 NCAA Conference Tournament Odds

We continue to move closer and closer to the most exciting time of the college basketball season. March Madness is less than two weeks away, but we have business to settle first.
The NCAA Conference Tournaments give teams one last chance to qualify for March Madness. It won't be easy, as teams will have to knock off the elites of their respective conference.
How do the NCAA Tournament Conference odds look for the ACC, Big East, Big Ten, Big 12, Pac-12, and SEC? Let's check them out.
ACC Conference Tourney Odds for 2022
Duke (-130)
North Carolina (+800)
Virginia Tech (+1000)
Wake Forest (+1000)
Notre Dame (+1000)
Miami FL (+1100)
Virginia (+1800)
Syracuse (+5000)
Florida State (+6000)
Clemson (+8000)
NC State (+10000)
Louisville (+12000)
Georgia Tech (+15000)
Pittsburgh (+20000)
Boston College (+25000)
After a disappointing 2020-21 season that saw them miss the NCAA Tournament, Duke is back among the elites of college basketball. The 2022 ACC Tournament odds are the favorite to win the Conference Tournament.
Duke is the only ACC team in the top 25 of the AP Poll. However, they're coming off a home loss to North Carolina, so they aren't unbeatable.
North Carolina (+440 ML) ????? Duke in Coach K's farewell to the rivalry ? pic.twitter.com/jIOR7yriBk

— FanDuel Sportsbook (@FDSportsbook) March 6, 2022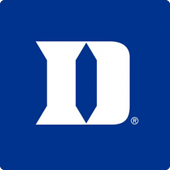 Duke couldn't give Mike Krzyzewski a victory in his final home game. Can they earn him his 16th ACC Tournament Championship? From there, he could add to his greatest March Madness accomplishments.
North Carolina has the second-best odds, but it's a logjam from there. Virginia Tech, Wake Forest, Notre Dame, and Miami, FL are on top of each other. The ACC Tournament is significant for all four teams.
Wake Forest is in a good spot, but the other three teams could miss March Madness. Virginia Tech failed to earn a double-bye, so they're in a tough place.
North Carolina is Duke's biggest challenger, but I wouldn't count out Virginia. The 2022 ACC Tournament odds have Virginia in seventh at (+1800). They have a few quality wins this season.
Virginia Tech: 54-52
Miami: 71-58
@ Duke: 69-68
@ Miami: 74-71
Their March Madness hopes would look a lot better if not for close losses to Notre Dame, Duke, and Florida State. This Virginia team doesn't have as much talent as past years, but don't count out Tony Bennett's squad.
Duke will be a popular pick in people's 2022 ACC Tournament predictions. They are the best team, but it wouldn't surprise me if North Carolina or Virginia won the ACC Tournament.
The desperation of ACC Tournament teams could make this the best Power 5 Conference Tournament.
2022 Odds for the Big East Conference Tournament
Villanova (+140)
Providence (+400)
UConn (+400)
Seton Hall (+800)
Marquette (+1000)
Xavier (+1000)
Creighton (+1600)
St. John's (+1800)
DePaul (+5000)
Butler (+10000)
Georgetown (+15000)
The Big East featured a battle between Villanova, Providence, and UConn all season. In the end, Providence earned the top seed with a 14-3 conference record. However, the NCAA Tournament Conference odds have Villanova at the top of the Big East.
Why does Villanova have the edge over Providence? It might have something to do with their head-to-head meetings.
@ Providence: 89-84
Providence: 76-74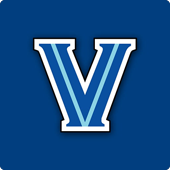 Both games have been close, but Villanova has had their number. These two teams wouldn't meet until the Big East Championship Game, but they need to take care of business before that.
One team I can say I wouldn't bet on is Xavier. They have been in free fall, losing nine of their last 13 games. A potential second-round matchup with Providence doesn't excite me. Their 2022 Big East Conference Tournament odds are way too high.
If you want some value, I like Marquette and Creighton. Marquette has the better odds, but Creighton won one more game in the regular season. I'd say the reasoning for the odds is Marquette's path to the Big East Championship Game.
These two teams will play in the Quarterfinal, facing Providence. Check out their matchups against Providence this season.
| | | |
| --- | --- | --- |
| | Marquette | Creighton |
| Vs. Providence | 88-56 (W) | N/A |
| @ Providence | 65-63 (L) | 72-51 (L) |
Marquette blew out Providence in their first meeting but had a close loss. I should also mention they beat Villanova twice. It wouldn't surprise me if people had Marquette as their 2022 Big East Conference Tournament prediction.
We should see a great battle in this 2022 College Basketball Conference Tournament. Villanova and Providence have the edge, but I genuinely believe Marquette can make a run. It should be exciting to watch.
Big Ten Conference Tournament Odds for 2022
Purdue (+240)
Illinois (+350)
Iowa (+400)
Wisconsin (+450)
Michigan (+1200)
Michigan State (+1400)
Ohio State (+1400)
Rutgers (+2000)
Indiana (+2500)
Nebraska (+5000)
Maryland (+6600)
Northwestern (+10000)
Penn State (+10000)
Minnesota (+12500)
The Big Ten Conference Tournament seeding came down to the wire. It looked like Wisconsin would claim the No. 1 seed, but a loss to Nebraska dropped them to second.
Their 2022 Big Ten Conference Tournament odds took a hit when Johnny Davis went down with a lower-body injury.
It's unclear if Davis will miss time, but it would be a massive blow to their postseason hopes.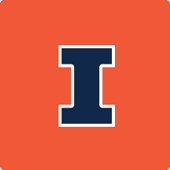 That leaves Purdue, Illinois, and Iowa as the favorites. Iowa failed to secure a double-bye, but they've been among the top teams in the Big Ten. Their big issue is a 1-5 record against the top 25 teams.
Purdue enters as the favorite, but they ended the regular season 4-3. That doesn't exactly scream confidence. Illinois is the No. 1 seed, but we've seen them struggle against top 25 teams. Maybe this trend is why fading the Big Ten is among our betting tips for March Madness upsets.
Because of that, I'm looking further down the list. A team that stands out to me is Rutgers at (+2000). Rutgers has been on the March Madness bubble, but they helped their case with this late season run.
No. 13 Michigan State: 84-63
No. 16 Ohio State: 66-64
@ No. 14 Wisconsin: 73-65
No. 12 Illinois: 70-59
That's four straight wins over the top 25 teams. That stretch should've moved them into the March Madness field, but three consecutive losses have them back on the bubble. They should have plenty of motivation to win the Big Ten Tournament.
Nebraska closed the regular season with back-to-back road wins over Ohio State and Wisconsin. They could be your 2022 Big Ten Conference Tournament Prediction.
We should be in store for an exciting Big Ten Tournament.
2022 Odds for the Big 12 Conference Tourney
Kansas (+200)
Baylor (+200)
Texas Tech (+340)
Texas (+550)
TCU (+2000)
Oklahoma (+4000)
Iowa State (+50000)
Kansas State (+8000)
West Virginia (+13000)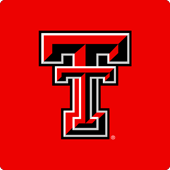 All season, Kansas and Baylor battled for the top spot in the Big 12. They both finished 15-5 in conference play, but Kansas' 1-1 record against Texas Tech gave them the tiebreaker over Baylor.
It only makes sense that the 2022 Big 12 Conference Tournament odds have them as co-favorites.
All season, Kansas has been among the best teams, but they struggled to end the regular season. They lost a pair of road games and had narrow victories over TCU and Texas.
That's important because they'll play one of those teams if they defeat Kansas State/West Virginia.
A big reason for their late-season struggles was Ochai Agbaji.
Ochai Agbaji, on Senior Day, is 0-for-6 from the floor. He's now shooting an even 30% from the floor in his last 11 games. So much usage. He has to be exhausted.

— Rock Chalk Blog (@RockChalkBlog) March 5, 2022
It wasn't long ago that Agbaji was the Wooden Award favorite. They'll need him to return to form if they want to be a 2022 NCAA Basketball Conference Tournament winner.
Baylor failed to make it past the Semifinals in last year's Big 12 Tournament, but that didn't stop them from winning the National Championship. I bet they'd love to double down this year.
I'm not as confident in Baylor because of a potential Semifinal matchup with Texas Tech. They didn't receive as much attention as Kansas or Baylor, but they've been just as good, if not better.
Check out their games against the top 25 teams in the Big 12.
@ No. 11 Iowa State: 51-47 (L)
No. 6 Kansas: 75-67 (W)
@ No. 1 Baylor: 65-62 (W)
No. 15 Iowa State: 72-60 (W)
@ No. 5 Kansas 94-91 (L)
No. 23 Texas: 77-64 (W)
No. 7 Baylor: 83-73 (W)
@ No. 20 Texas: 61-55 (W)
The Iowa State loss came in early January, so that doesn't bother me. Their only other loss came in double-overtime against Kansas. Texas Tech could make some noise in the Big 12 Tournament.
Some people may have noticed Oklahoma State isn't among the 2022 Big 12 Conference Tournament odds. They won't participate after receiving a postseason ban.
2022 Odds for the SEC Conference Tournament
Kentucky (+190)
Auburn (+275)
Tennessee (+375)
Arkansas (+600)
LSU (+1100)
Alabama (+1200)
Florida (+2000)
Mississippi State (+3300)
Texas A&M (+3500)
Vanderbilt (+10000)
South Carolina (+12500)
Ole Miss (+25000)
Georgia (+30000)
Missouri (+30000)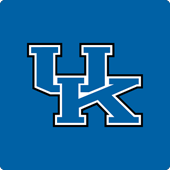 The NCAA Conference Tournament betting odds have Kentucky as the favorite in the SEC. That might surprise some people considering Auburn's success. Auburn is the No. 1 seed in the SEC Tournament, with Tennessee second.
Auburn opened the season 22-1, but we haven't seen them play their best basketball lately. They closed the season 5-3, with road losses to Arkansas, Florida, and Tennessee. Maybe that's why Kentucky has the best 2022 SEC Conference Tournament odds.
I'd say another reason is Wooden Award favorite Oscar Tshiebwe. Check out his numbers on the season.
17.3 points
15.3 rebounds
1.9 steals
1.5 blocks
60.6 field goal percentage
Who is stopping him? That holds the key to your 2022 SEC Conference Tournament prediction.
There's no doubt Kentucky and Auburn have the upper hand, but I'm not handing them the SEC Championship. Tennessee, Arkansas, and Alabama are in the top 25, with LSU on the outside looking in.
Speaking of LSU, they're my favorite sleeper to win the SEC Tournament. They had a great start, picking up victories over Kentucky and Tennessee. However, we've seen them cool off considerably.
LSU regained some momentum, winning five of its last eight games. Their three losses came on the road by a combined eight points. Even winning one of those games would give people more confidence.
The most desperate team in the SEC Tournament should be Florida. They've been on the March Madness bubble but losing four of their last seven games didn't help their cause. They'll have their work cut out with a potential matchup with Auburn.
This Power 5 Conference Tournament should bring plenty of action. I like Auburn and Kentucky, but I'm not discounting a sleeper winning the SEC Tournament.
Pac-12 Conference Tourney Odds for 2022
Arizona (-120)
UCLA (+160)
USC (+1000)
Oregon (+1500)
Washington State (+3000)
Colorado (+4000)
Arizona State (+5000)
Washington (+200000
Stanford (+20000)
Utah (+25000)
Oregon State (+50000)
California (+50000)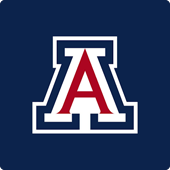 I hate to say it, but the Pac-12 is the least competitive NCAA Basketball Conference Tournament. Arizona, UCLA, and USC have separated themselves from the pack. All three teams will make the NCAA Tournament while everyone else needs to win the Pac-12 Tournament.
Arizona quickly established itself as one of the best teams. They'll enter the Pac-12 Tournament No. 2 in the AP Poll. They deserve to be people's 2022 Pac-12 Conference Tournament prediction.
How far will that take them in the NCAA Tournament? In 1993, they lost in one of the biggest March Madness upsets ever.
I should note that Arizona could play Colorado in the Semifinals. Check out what happened in their matchup on February 26.
a STORM in Colorado! Down goes #2 Arizona @CUBarstool pic.twitter.com/RdnHX54HVJ

— Barstool Sports (@barstoolsports) February 27, 2022
There's no doubt UCLA is Arizona's biggest competition. UCLA's Final Four run in the 2021 NCAA Tournament allowed them to open the season top five in the AP Poll. They've dropped down the rankings but remain in the top 25.
UCLA defeated Arizona on January 25 and closed the regular season with an impressive victory over No. 16 USC.
The 2022 Pac-12 Conference Tournament Odds have USC behind Arizona and UCLA. I'd say that has something to do with USC's final two regular-season games.
No. 2 Arizona: 91-71 (L)
@ No. 17 UCLA: 75-68 (L)
They'll likely have to beat one of both those teams to win the Pac-12 Tournament. If those games are any indication, they'll have a tough time.
I know I said Arizona, UCLA, and USC were the best teams, but I wouldn't count out Oregon. Oregon was on the March Madness bubble, but now, it looks like a Pac-12 title will be their only path to March Madness.
Oregon has road victories over UCLA and USC. They won their second meeting against UCLA and lost to USC and Arizona by a combined four points. They are one of those rare teams that perform better against good teams.
Betting on NCAA Basketball Conference Tournaments in 2022
The 2022 College Basketball Conference Tournaments are the calm before the storm. They'll represent the last chance for many teams to make the NCAA Tournament. That's when the real excitement begins.
I'd encourage everyone to visit the top college basketball betting sites to check out NCAA Conference Tournament odds. Every season, we see upsets in these Tournaments, so it's a great chance to find some value.
The ACC Tournament will begin on Tuesday, with the other Tournaments starting on Wednesday. Once that's over, it's onto March Madness. Make sure you check out our March Madness betting guide.
March Madness Betting Guide
September
Casino of the Month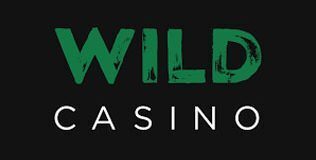 Welcome Bonus
250% up to $5,000