Betting Preview for the 2022 NBA Summer League

There's a lull period in the NBA offseason following the NBA draft and free agency. Everyone's waiting for the start of the new season, but they often forget about the NBA Summer League.
The Summer League allows teams to showcase their young players, focusing on the top picks in the previous draft. The 2022 NBA Summer League betting preview will discuss the top picks in the 2022 NBA draft.
Do you have a player or team to watch? We'll examine both in my 2022 NBA summer league betting guide.
Where to Bet on the NBA Summer League
Unfortunately, we don't have odds available for the 2022 Summer League. I can tell you the best NBA betting sites are the go-to place for wagering on the Summer League. That'll be the best place to make your NBA Summer League title prediction.
What's the best way to pick a site?
I'd recommend visiting each one ahead of time to see who presents the most value.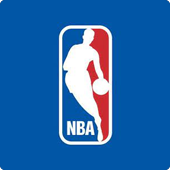 Who wants to bet on the Los Angeles Lakers for (+200) when they're (+700) on another site? The answer is nobody.
My final piece of advice is to create your account before the start of the NBA Summer League. The last thing you want to worry about is where to bet on the Summer League when the action is already starting.
Put in the work now to find some of the best options out there. This way, you're ready to roll for wagers dealing with the summer champion, as well as daily game bets and props.
Need a little help deciding where to bet? Use the guide below.
Top Contenders for 2022 NBA Summer League Title
We may not have odds, but we know the 2022 NBA summer league teams. After examining the rosters for all 30 teams, I've identified my top threats to take home the hardware this summer. Here are my top contenders for the NBA Summer League.
Golden State Warriors
Life is good for the Golden State Warriors. They're coming off their fourth championship in eight seasons and should enter the Summer League as a top contender.
First-round pick Patrick Baldwin Jr. will suit up for Golden State. Seeing how he performs after a disappointing season at Milwaukee will be interesting. The roster surrounding Baldwin makes the Warriors a top contender.
Warriors have a superteam for the summer league 😭

C- James Wiseman
PF- Patrick Baldwin Jr.
SF- Jonathan Kuminga
SG- Moses Moody
PG- Ryan Rollins
6th man- Gui Santos

— jose (@KlayForTrey) June 25, 2022
We don't have confirmation on James Wiseman as he recovers from knee surgery, but Jonathan Kuminga and Moses Moody will be top NBA summer league players.
Both players showed potential in their rookie season. Their lack of playing time was a product of Golden State's roster. They likely would've played significant minutes for a non-contender. I doubt they mind after becoming NBA champions.
Will your NBA Summer League predictions have the Warriors winning the title? It'd be on-brand for their franchise.
Oklahoma City Thunder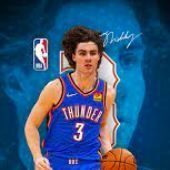 When does the 2022 NBA Summer League begin? Oklahoma City Thunder fans have asked that question since the 2022 NBA draft. Everyone wants to watch Chet Holmgren, but this selection is about more than Holmgren.
The Thunder will have four 2022 first-round picks in action. However, I'm highlighting them because of last year's first-round pick.
I didn't expect Josh Giddey to be on the Summer League roster, but Oklahoma City would like to see how he plays after missing the season's final two months. Check out his rookie season numbers.
12.5 points
7.8 rebounds
6.4 assists
Despite missing 28 games, people believe Giddey should've won Rookie of the Year. Perhaps he will win the award if he doesn't miss the final two months. Either way, he'll be the driving force behind the Thunder's Summer League roster.
Will this be a glimpse of Oklahoma City's future?
Detroit Pistons
The Detroit Pistons are another team wondering when is the 2022 NBA summer league. My 2022 NBA draft team grades gave Detroit an A+ after landing Jaden Ivey with the No. 5 pick. They helped their case with the Jalen Duren selection.
My 2022 NBA Summer League betting preview has to spotlight the Pistons for their scary Summer League lineup.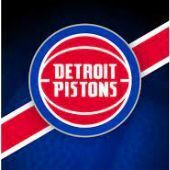 PG: Cade Cunningham
SG: Jaden Ivey
SF: Saddiq Bey
PF: Isaiah Livers
C: Isaiah Stewart
That could be the starting lineup for the Pistons in the regular season. I mean this in a nice way, but why is Cade Cunningham playing in the Summer League? Cunningham averaged 17/5/5 last season.
Cunningham's development likely won't improve with the Summer League. It will help Detroit's chances of winning the title. I imagine many people will have the Pistons as their NBA Summer League title prediction.
Top NBA Rookies to Watch in 2022
Everyone tunes into the Summer League to watch the rookies. Who is playing in the NBA summer league? Let's talk about the top rookies in the 2022 Summer League.
Paolo Banchero, PF, Orlando Magic
Who doesn't want to watch the No. 1 pick in the NBA Summer League? Paolo Banchero will make his professional debut in the Summer League.
Banchero nearly led Duke to the National Championship last season, averaging 17.2 points and 7.8 rebounds. His aggressive play style should be fun to watch in the Summer League.
We can't forget that the Magic surprised everyone with the Banchero selection. Everyone expected them to take Jabari Smith Jr. Well, guess who the Magic play in their first Summer League game?
Jabari Smith and the #Rockets will open Summer League play against Paolo Banchero and the Orlando Magic on July 7th. Two weeks from tonight.

— Alykhan Bijani (@Rockets_Insider) June 24, 2022
You won't have to watch two games to see Banchero and Smith in action. That only adds to the excitement of the 2022 NBA Summer League.
Banchero should be one of the top players throughout the Summer League. We could have an early look at whether the Magic made the right decision to pass on Smith. My winners & losers of the 2022 NBA draft approved of the pick.
Chet Holmgren, C, Oklahoma City Thunder
Paolo Banchero was the No. 1 pick, but Chet Holmgren may be the most intriguing prospect. There is much hype surrounding the 7'0" center.
Obviously, Holmgren has the height of a center, but his intrigue comes from his ball-handling and three-point shooting. Check out his numbers at Gonzaga.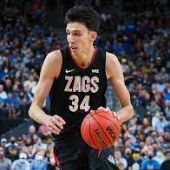 14.1 points
9.9 rebounds
3.7 blocks
39.0 three-point percentage
I look forward to seeing how his 195-pound frame holds up in the NBA. We may not find out in the Summer League, but we'll have an indication. The Oklahoma City Thunder will have a franchise cornerstone if he pans out.
Imagine how cool it'll be to watch a seven-footer dribble down the court and hit three-pointers. That's why my 2022 NBA Summer League betting guide has Holmgren as a top rookie to watch.
Will you tune into Thunder games to watch Holmgren?
MarJon Beauchamp, SG, Milwaukee Bucks
MarJon Beauchamp doesn't have as much hype as Paolo Banchero or Chet Holmgren, but I'll be watching him just as much in the Summer League.
Beauchamp overcame a lot to make it to this point. He nearly quit basketball after battling homelessness, but he fought through it to be a first-round pick. Beauchamp was very emotional on draft night.
from battling homelessness and nearly quitting basketball to being a first round pick in the nba draft.

congrats to marjon beauchamp 👏 pic.twitter.com/YbufegSHTE

— buckets (@buckets) June 24, 2022
He played for the G League Ignite in 2021, averaging 15.1 points, 7.3 rebounds, and 2.3 assists. Many people had the Milwaukee Bucks as a winner on draft night for the selection. Will he be a piece in their quest for another championship?
The hype is building around Beauchamp. The Summer League marks the first opportunity for him to showcase his skillset. He seems like the type of player to never take a play off.
I expect him to go hard as he tries to lead the Bucks to the title.
NBA Summer League Betting Strategy for 2022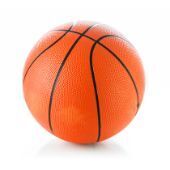 We may not have odds for the Summer League, but receiving 2022 NBA summer league betting advice doesn't hurt. Take a look at my top betting tips.
Bet on Teams with Experience
Rookies will have the spotlight in the 2022 NBA Summer League, but I would base my NBA Summer League prediction around teams with experience.
You may have noticed that trend with my top contenders. I highlighted the Oklahoma City Thunder and Detroit Pistons because of Cade Cunningham and Josh Giddey. It was a similar story with the Golden State Warriors.
Check out a few other Summer League players with experience.
Chris Duarte: Indiana Pacers
Quentin Grimes: New York Knicks
Derrick Walton: San Antonio Spurs
Chris Duarte and Quentin Grimes posted impressive numbers as a rookie. Derrick Walton has bounced between the NBA and G-League, but he always produces at the lower level. He could shine in the Summer League.
That experience is much more valuable than having a rookie. These will be the players that lead your team to the championship.
Don't Only Focus on the Top Picks
We talked about the top two players in the 2022 NBA draft, but I wanted to include someone outside the top 10. Players like MarJon Beauchamp often impress in the NBA Summer League. They have more to prove than others.
Over the eight years, Lonzo Ball has been the only top-five pick to win Summer League MVP. Five players won after going in the 21-30 range. Last season, 27th overall pick Cam Thomas won MVP after an impressive summer.
Cam Thomas Summer League MVP☀️

4 GP
27.0 PPG
2.0 AST
1.7 TRB
1.5 STL
43 FG%
36 3P%
85 FT%

The league let an absolute offensive UNIT fall to the Nets |@24_camthomas @NormIsBetter ✍️ pic.twitter.com/ArkWeN8EMp

— Brooklyn Netcast (@BrooklynNetcast) August 18, 2021
Will people talk about Paolo Banchero and Jabari Smith Jr? Absolutely, but they might not produce the best numbers. That honor may go to Beauchamp or Nikola Jovic.
I can't guarantee we'll see props for Summer League MVP, but this would be a great way to approach that prop. It still helps your Summer League title prediction.
Does your championship pick feature a team with a late first-round pick?
Who Will Win the 2022 NBA Summer League Title?
My 2022 NBA Summer League betting preview has examined the top contenders, players, and betting tips. Now, it's time to reveal my championship prediction.
The Detroit Pistons have the most complete team in the 2022 NBA Summer League, and look like the best bet.
They had a great NBA draft and entered the Summer League with Cade Cunningham and Saddiq Bey. That should put them over the top for the 2022 NBA Summer League title. You can go for it all at the top US betting sites and bet on them to win the tourney, or you can just target them on a per-game basis.
The 2022 NBA Summer League runs from July 7 to 17. Feel free to check out the early 2023 NBA Finals odds in anticipation of the NBA Summer League.
AUGUST
Casino of the Month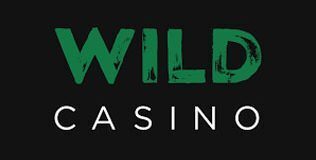 Welcome Bonus
250% up to $5,000
Read Review
Visit Site