9 NBA Rookie Player Props to Bet On in 2022

The 2022 NBA season may be three months away, but we have betting props for the top picks in the 2022 NBA draft. The Summer League marked the first chance to bet on these players, but these props focus on the regular season.
Paolo Banchero, Chet Holmgren, and Jabari Smith Jr. are the focus of the 2022 NBA rookie prop bets, but we'll also look at Keegan Murray and Jaden Ivey.
How many points per game will each player score? We'll answer that and more with my NBA rookie player prop bets, but before we do, be sure to check out the top betting sites you can use to place your bets.
Where to Bet on 2022 NBA Rookie Prop Bets
How We Rate

Safety & Security
You should be able to gamble online without fear. So we only recommend licensed sites that use the latest security and encryption techniques.

Bonuses
Maximize your bankroll with fantastic bonuses. Our recommended sites offer valuable bonuses with fair terms and conditions, including manageable wagering requirements.

Games & Betting
The best sites have the best wagering options. That's why you will find extensive games and betting opportunities on our recommended sites.

Banking
Getting your money to and from your account shouldn't be a hassle. We only recommend sites with a variety of convenient banking methods, including cryptocurrency and e-wallets.
Paolo Banchero Under 17.5 PPG (-115)
The Orlando Magic made a surprising selection on draft night, taking Paolo Banchero over Jabari Smith Jr with the No. 1 pick. Personally, I thought Banchero was the better player, so I didn't fault the move.
Banchero should step in and be a top option for the Magic. After all, the Magics' top scorers from the 2021-22 season were Cole Anthony and Franz Wagner. It shouldn't be difficult for his 2022 NBA rookie props to take the over
However, there's one key reason I'm fading Banchero for his point total. It boils down to his three-point shooting.
Paolo Banchero is a special offensive talent but his three-point shooting can is a bit inconsistent. I think he can be a little too hesitant shooting the ball off the catch and often passes up on open catch and shoot looks. On the season he shot 33.8% on 3.3 attempts per game. pic.twitter.com/fYm2LXDET1

— Global Scouting (@GlobalScouting_) June 18, 2022
Banchero wasn't a great three-point shooter in college. He averaged 17.2 points per game, which stemmed from driving to the basket. He'll have a much tougher time doing that against NBA big men.
We get caught up on star players scoring 25+ PPG, but 17.5 is a respectable number. Banchero's props have his point total as a toss-up. Ultimately, I'm taking the under because of his struggles from beyond the three-point arc.
I believe he'll improve as the season progresses, but 17.5 PPG is a tall task. It'll be tough for him to clear that mark.
Paolo Banchero Over 6.5 RPG (-115)
Paolo Banchero's prop bets may not include him going over his point total, but he has a solid chance to clear 6.5 RPG. Banchero plays like a small forward, but he's a 6'10" power forward. He pulled down a 7.8 RPG with Duke.
Will he have a tougher time with NBA big men? Absolutely, but Banchero won't have stiff competition for rebounds with the Orlando Magic.
Wendell Carter Jr. led the team with 10.5 RPGs last season. Check out the other top rebounders for Orlando.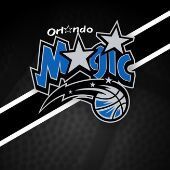 Mo Bamba: 8.1 RPG
Cole Anthony: 5.4 RPG
Chuma Okeke: 5.0 RPG
Orlando's depth chart has Mo Bamba coming off the bench. Fewer minutes should lead to a decrease in rebounds. In turn, Banchero should have a better chance to clear 6.5 RPG as a starter.
We likely won't see much rebounding competition from anyone other than Carter and Bamba. Cole Anthony is the starting point guard, so I wouldn't expect him to contend with Banchero.
The best US betting sites allow you to wager on Banchero's PPG and RPG for profit. I'm not feeling his point total, but I like his chances to clear 6.5 RPG. Do you like this NBA rookie stat prop?
Chet Holmgren Over 13.5 PPG (-140)
It didn't surprise anyone to see Chet Holmgren as the No. 2 pick. The Oklahoma City Thunder targeted the 7'0" center while he reportedly tanked his workout with the Orlando Magic.
Holmgren averaged 14.1 points on 39.0 percent three-point shooting at Gonzaga. His team featured many top-tier players, including Drew Timme. Because of that, we never saw him in the spotlight.
We've seen him in that role in the NBA Summer League. Holmgren didn't disappoint with an amazing debut.
Chet Holmgren's Summer League debut:

➖rocked the KD 15s 👟
➖23 points on 78% from the field
➖first player in Summer League history to record 5 blocks and 4 three-pointers in a game

(h/t @ESPNStatsInfo, @NickDePaula) pic.twitter.com/trMizd2dvX

— Boardroom (@boardroom) July 6, 2022
It's honestly unfair that someone with his height can consistently knock down three-pointers. There are question marks surrounding his 195-pound frame. I share the same concerns, but his shooting should help him clear 13.5 PPG.
Holmgren doesn't need to battle in the paint every night. He'll likely spend most of his time there, but Oklahoma City will have him on the perimeter. I expect him to clear 13.5 PPG with three-point solid shooting.
We know the Thunder haven't been a good team for a few years. They'll give Holmgren every chance to succeed. That extra playing time will go a long way towards Holmgren's prop going over.
Do you have faith in Holmgren clearing 13.5 PPG?
Chet Holmgren Over 7.5 RPG (-125)
It'll be interesting to see how people view Chet Holmgren's prop bet for his RPG. It shouldn't be difficult for a 7'0" center to pull down a 7.5 RPG. Holmgren easily cleared this mark with 9.9 RPG at Gonzaga.
I don't expect Holmgren in the paint as much as your typical big man. I will likely take the under on this NBA rookie player prop if it's at 9.5. However, I have no problem taking Holmgren to clear 7.5 RPG.
We talked about Paolo Banchero's competition for rebounding. Well, it's even better for Holmgren. Jaylen Hoard averaged 12.0 rebounds in seven games with the Oklahoma City Thunder. Check out their other top rebounders.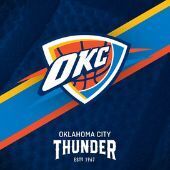 Josh Giddey: 7.8 RPG
Darius Bazley: 6.3 RPG
Jeremiah Robinson-Earl: 5.6 RPG
It's no coincidence that Oklahoma City drafted three players over 6'10". They lacked size last season, with 6'9" Jeremiah Robinson-Earl acting as their center. That'll give Holmgren a strong chance to go over 7.5 RPG.
The 2022 NBA Summer League has taught us not to doubt Holmgren. I'm not sure if you should start now.
My NBA prop bets for a rookie in 2022 aren't fading Holmgren, especially for his rebounding total.
Chet Holmgren Over 2.0 BPG (+110)
Chet Holmgren is the lone player for the 2022 NBA rookie prop bets to have three options. It's not often you have a rookie come into the NBA with a chance to record 2.0 BPG, but Holmgren is a unique prospect.
The odds aren't in his favor, as Mitchell Robinson and Joel Embiid are the only rookies in the last 20 years to clear this mark.
Honestly, I could've gone either way with this prop. I likely would've taken the under if it presented value. Still, I feel comfortable with Holmgren clearing 2.0 BPG. He had a historic defensive performance in the Summer League.
It's only Summer League but this was an unbelievable Summer League performance by Chet Holmgren.

23 points
9 shots
7 rebounds
6 blocks
4 assists
23 minutes

Chet looked more like the HS version of himself with the freedom to create so much off the dribble. Just better. pic.twitter.com/g2ivpAxvhi

— Kevin O'Connor (@KevinOConnorNBA) July 6, 2022
It'll be much tougher against NBA competition, but Holmgren is giving us a glimpse of what he can do at the top level.
As I mentioned, I have concerns surrounding his build. Can he hold up against players with the same height and 50+ pounds heavier? There's enough belief to take the value with him going over his NBA prop for 2022.
Am I too high on Holmgren? I'm taking the over on his three props. Perhaps that'll lead to a Rookie of the Year award. We've seen many big men have great NBA rookie seasons, and Chet could be added to that list.
Jabari Smith Jr. Under 16.5 PPG (-130)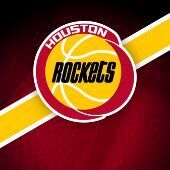 Does anyone enter the 2022 season with a bigger chip on their shoulder than Jabari Smith Jr.? Everyone expected him to be the No. 1 pick, but the Orlando Magic switched it up at the last second.
Smith fell to the Houston Rockets at No. 3. Honestly, that's probably a better fit, as I'm not sure he's ready to take on the lead scorer role. That also plays into me taking the under on his 2022 NBA rookie prop.
Houston was one of the worst teams last season, but they have a pair of young stars in Jalen Green, and Kevin Porter Jr. Take a look at their scoring numbers from the 2021-22 season.
Jalen Green: 17.3 PPG
Kevin Porter Jr.: 15.6 PPG
Green looked much better as the season went along, averaging 22.2 points after the All-Star break. He should be the top scorer for the Rockets, with Porter not far behind.
Smith shouldn't have an issue scoring around 13-14 PPG, but 16.5 seems high. I wouldn't recommend taking the over for Smith's prop bet. There are quite a few mouths to feed in Houston. Smith likely takes a back seat to Green and Porter.
Jabari Smith Jr. Over 5.5 RPG (-150)
Our NBA props betting guide may not support taking a wager with (-150) odds, but Jabari Smith Jr. shouldn't have an issue going over 5.5 RPG. Smith averaged 7.4 rebounds at Auburn, despite playing alongside 7'1" center Walker Kessler.
Smith's playstyle might not have him in the paint too much. That'd be an issue if Smith's rebounding prop were at 7.5 or 8.5. However, this low mark leaves much wiggle room.
Last season, Christian Wood was the only player on the Houston Rockets to clear 5.5 RPG. Smith won't have to compete with Wood, as he has taken his rebounding to the Dallas Mavericks.
Four things I like about Christian Wood:

1) Efficient scoring – 17.9 PPG on 50.1%
Mavs were 24th in PPG
2) Rebounding – 10.1 RPG
Mavs were 24th in RPG
3) Age – 26 years old
5th youngest player on Mavs right now
4) 3PT shooting – 38%
Mavs were 19th in 3PT%

— Landon Thomas (@sixfivelando) June 17, 2022
Second-year center Alperen Sengun should take over as the lead rebounder for Houston. After that, there aren't many options. It's hard to imagine Smith not clearing 5.5 RPG as the second rebounding option.
As the most likely outcome, the NBA rookie player prop bets have Smith is going over his rebounds. Bettors want to find value, but sometimes, you must take the obvious prop. I don't see a reason to have Smith going under 5.5 RPG.
It'll be fun to see if Smith has a better rookie season than Paolo Banchero. The NBA rookie stat prop bets will be a good way to follow the battle.
Keegan Murray Over 13.5 PPG (-105)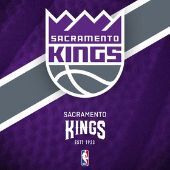 The Sacramento Kings surprised many people on draft night, selecting Keegan Murray over Jaden Ivey. Murray would've been a nice prospect for a team closer to playoff contention, while Ivey represents a much higher ceiling.
Murray elevated his game during his second season at Iowa. He averaged 23.5 points on 55.4 percent field goal shooting and 39.8 percent three-point shooting.
The NBA Summer League has indicated that his scoring will carry over to the NBA. Check out his numbers in five Summer League games.
20.4 points
48.6 field goal percentage
41.7 three-point percentage
Murray only had nine points on 4-15 shooting in his second game. Aside from that, he has cleared 20 points in every game. That should give Kings fans confidence for his rookie season.
Sacramento has talent on offense, with De'Aaron Fox and Domantas Sabonis being their top scorers. Murray will have an uphill battle to score 13.5 PPG, but I believe he'll achieve that mark.
Murray may be the most pro-ready player among the top picks. He might not have a high ceiling, but his floor may be the highest in the draft. I'm backing Murray to clear 13.5 PPG.
Jaden Ivey Under 13.5 PPG (-115)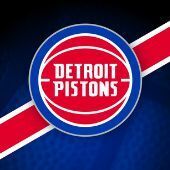 My detailed 2022 NBA draft grades gave the Detroit Pistons an A+. It was a combination of their two first-round picks, but it mostly revolved around Jaden Ivey. Ivey gives the Pistons another young playmaker as they aim to return to playoff contention.
Ivey looked great in his first Summer League game, recording 20 points. Unfortunately, he suffered an ankle injury in his second game. It's nothing major, but the Pistons will likely keep him out for the remainder of the schedule.
I have high hopes for Ivey, but he could face a steep learning curve in his rookie season. Not to mention, the Pistons quietly have strong offensive options.
Cade Cunningham: 17.4 PPG
Saddiq Bey: 16.1 PPG
Marvin Bagley: 14.6 PPG
The Pistons will have a big void to fill after trading Jeremi Grant. Even without him, they have three players with 13.5+ PPG in the 2021-22 season.
Ivey has the potential to be a future star in the NBA, but I don't think we'll see it in his rookie season. My player NBA props for 2022 back Keegan Murray having a better scoring season than Ivey.
I still expect Ivey to have a better career, but we should be patient.
Betting on NBA Rookie Props in 2022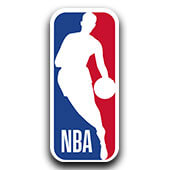 My 2022 NBA rookie prop bets highlight the top-five picks. Everyone wants to see the new players in action, but these players will receive the most fanfare. You can increase the excitement by betting on the action.
Jabari Smith Jr's. rebounding prop stands out as my favorite. There's not much value, but I can't find a reason to have him going under that prop. He shouldn't have an issue clearing that mark.
It should be interesting to watch the 2022 NBA rookie betting market. The best NBA sports betting sites give you many betting options.
AUGUST
Casino of the Month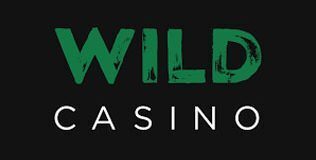 Welcome Bonus
250% up to $5,000
Read Review
Visit Site