7 NBA Draft Day Trades That Could Happen in 2022

As we move closer to the 2022 NBA draft, we've yet to see a player separate themselves from the pack. Jabari Smith Jr., Chet Holmgren, and Paolo Banchero have their own tier at the top of the board.
From there, it's anyone's guess who will go where. That could lead to a few NBA draft-night trades. We're already hearing rumors of teams exploring to move up, while others would rather have an established star player.
Take a look at seven potential 2022 NBA draft trades.
Orlando and OKC Swap Top Two Spots
Orlando Magic Receive: No. 2 and No. 12
Oklahoma City Thunder Receive: No. 1 and No. 32
The Orlando Magic had the fortune of landing the No. 1 pick for the 2022 NBA draft. They'll have the entire board to choose from.
The early reports have Orlando taking Jabari Smith Jr. However, there's still a chance they could pivot towards Chet Holmgren. That could be dicey for the Oklahoma City Thunder because Holmgren has emerged as their top choice.
How can the Thunder make sure they land Holmgren? They'd have to execute an NBA draft trade.
REPORT: "Rival NBA teams" believe the Thunder will select Chet Holmgren with the No. 2 overall pick.

(via @DraftExpress and @Mike_Schmitz, https://t.co/UOlrlEQd1Y) pic.twitter.com/T5rLYN6lkq

— Legion Hoops (@LegionHoops) May 24, 2022
Orlando and Oklahoma City aren't close to competing. The Thunder have done an excellent job stockpiling draft picks, but they need to start taking a quality over quantity approach. This move will echo that sentiment.
Honestly, this would be an excellent move for the Magic. They'll likely still be able to draft Smith while acquiring an additional lottery pick. The only reason they wouldn't consider is if they had a higher grade on Holmgren.
We know the best NBA betting sites offer odds for the No. 1 pick. Those odds are in Smith's favor, but a trade could shake things up.
The 2022 NBA draft trade rumors don't include the No. 1 pick changing hands. Sometimes, you have to include one bold prediction.
Spurs Go All-In for Paolo Banchero
San Antonio Spurs Receive: No. 3
Houston Rockets Receive: Keldon Johnson, Zach Collins, and No. 9
It's not often you see the San Antonio Spurs be aggressive in the NBA draft or free agency. However, Gregg Popovich could see this as his final opportunity to land a star player in the NBA draft.
We've talked about the 2022 NBA draft has three players in their own tier. Paolo Banchero has fallen behind the other two players, but he remains an elite option. He averaged 17.8 points and 7.8 rebounds with Duke.
The driving force behind this 2022 NBA draft day trade is a comment by Banchero in April.
Duke's Paolo Banchero says he'd like to play with Spurs' Dejounte Murray https://t.co/luzRWQqQ46 #porvida #nba75 #nbatwitter #NBADraft

— JeffGSpursKENS5 (@JeffGSpursZone) April 29, 2022
The comment stemmed from a tweet asking Banchero which player he would like to play with. Banchero mentioned Spurs All-Star Dejounte Murray. That prompted some to link Banchero to the Spurs.
It won't be easy to convince the Houston Rockets to move back to No. 9. Houston would be more likely to make a move with Keldon Johnson coming on board.
Johnson took a big step forward last season, averaging 17.0 points and 6.1 rebounds. He is a better shooter than Banchero, but Banchero offers a higher ceiling. It'll be interesting to see if either team considers an NBA draft 2022 trade.
Wizards Move Up for a Point Guard
Washington Wizards Receive: No. 4, Terrance Davis, and Justin Holiday
Sacramento Kings Receive: Kyle Kuzma and No. 10
The Washington Wizards and Los Angeles Lakers made the biggest trade of the 2021 NBA draft. Washington sent Russell Westbrook to the Lakers for a package including Kyle Kuzma and Kentavious Caldwell-Pope. Will the NBA draft trades include Kuzma for the second straight year?
Washington replaced Westbrook with Spencer Dinwiddie, but he wasn't a good fit with the Wizards. They dealt him at the trade deadline, leaving an opening at point guard.
Because of that, the Wizards should set their sights on Jaden Ivey. My 2022 NBA draft player rankings have Ivey as a shooting guard, but he'll run point for Washington. Check out his numbers from the 2021-22 season.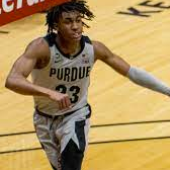 17.3 points
4.9 rebounds
3.1 assists
53.1 field goal percentage
His explosiveness has people drawing Westbrook comparisons. We saw what Westbrook and Bradley Beal did together.
The Sacramento Kings would move one step closer to ending their playoff drought by adding Kuzma. They made a big move last season, acquiring Domantas Sabonis. The 2022 NBA draft trade rumors have them moving from this spot.
Washington would miss Kuzma, but they can slot Rui Hachimura into the starting lineup.
Portland Accelerates the Rebuild
Portland Trail Blazers Receive: Jerami Grant
Detroit Pistons Receive: Eric Bledsoe, Keon Johnson, and No. 7
The Portland Trail Blazers approach the NBA draft in an unfamiliar position. This will be the first time since 2013 that the Trail Blazers will have a lottery pick. However, they can keep that streak going by making a 2022 NBA draft trade.
Jerami Grant has emerged as the most likely player that will get traded at the NBA draft. Grant averaged 19+ points on 42 percent field goal shooting in the last two seasons. The 28-year-old enters the final season of his contract
Portland has had an interest in Grant for a while. That has only grown as we approach the NBA draft.
The Trail Blazers remain among the most interested in trading for Jerami Grant, sources tell @JLEdwardsIII.

Should Portland offer the No. 7 pick in a potential deal?

More: https://t.co/IZNnZJXuXw pic.twitter.com/fXG63c8zyn

— The Athletic NBA (@TheAthleticNBA) May 31, 2022
The Trail Blazers are in a much better position than most lottery teams. They should enter the 2022-23 season with Damian Lillard, Anfernee Simons, Josh Hart, and Jusuf Nurkic. Grant would make them a playoff contender.
The Detroit Pistons would be wise to make this move. They'd gain an additional lottery pick while adding a veteran presence in Eric Bledsoe. Keon Johnson is worth a flier.
This 2022 NBA draft-day trade would work for both teams. Portland would gain a star as they maximize Damian Lillard's window while Detroit helps its rebuild with another lottery pick.
If you want to bet on these situations, feel free to visit the top US online sports betting sites to wager on the NBA.
US Betting Sites
Portland Adds a Young Defender
Portland Trail Blazers Receive: Lu Dort
Oklahoma City Thunder Receive: No. 7
Most people have heard Jermai Grant's name in the NBA trade rumors, but Lu Dort? The Portland Trail Blazers could shift their focus to Dort if they fail to acquire Grant.
Dort has established himself as an important piece in the Oklahoma City Thunder's rebuild. He missed 32 games last season but averaged 17.2 points and 4.2 rebounds. Dort has established himself as a great perimeter defender.
The offense hasn't been an issue during the Damian Lillard era. Portland's defense has held them back for years.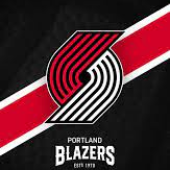 2016-17: 108.5 (25th)
2017-18: 103.0 (5th)
2018-19: 110.5 (14th)
2019-20: 116.1 (26th)
2020-21: 114.3 (23rd)
2021-22: 115.1 (27th)
They had one great defensive season, but the overall numbers show this has been an issue for years. Dort would offer an immediate fix.
So why would the Thunder make this NBA draft pick trade? Dort will be a free agent following the 2022-23 season. If they're wary of giving him a big contract, why not acquire a top 10 pick?
The No. 7 pick might be slightly high for Dort, but the Trail Blazers have to remain aggressive. That's their best chance of keeping Lillard happy.
Pelicans Acquire 2022 All-Star
New Orleans Pelicans Receive: Dejounte Murray
San Antonio Spurs Receive: Devonte' Graham, Jaxon Hayes, Kira Lewis, and No. 8
We've talked about the San Antonio Spurs landing Paolo Banchero to pair with Dejounte Murray. If not, would they consider dealing Murray to the New Orleans Pelicans?
New Orleans took a significant step forward last season. They advanced to the playoffs, taking the Phoenix Suns to six games. They accomplished that without Zion Williamson. Williamson's return will give the Pelicans a big boost.
The Pelicans could put themselves in a great spot by making this NBA draft 2022 trade. Murray made his first All-Star game appearance in 2022.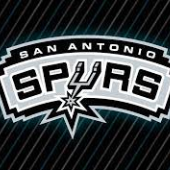 21.1 points
9.2 assists
8.3 rebounds
2.0 steals
Can you imagine a lineup with Murray, CJ McCollum, Brandon Ingram, and Williamson? They could compete for a top-five spot in the Western Conference.
It's hard to imagine the Spurs trading Murray, but the Pelicans could offer an intriguing package. Jaxon Hayes, Kira Lewis, and the No. 8 pick would give them three players under the age of 23. Devonte' Graham would take over as the starting point guard.
Who will get traded during the 2022 NBA draft? Murray isn't a popular name, but it wouldn't surprise me if New Orleans made an offer.
Hornets Land a Franchise Center
Charlotte Hornets Receive: Christian Wood
Houston Rockets Receive: Kelly Oubre, PJ Washington, and 2nd Round Pick
The Charlotte Hornets are a team on the come-up. They have a pair of young stars in LaMelo Ball and Miles Bridges. They have a couple of quality veterans in Terry Rozier and Gordan Hayward.
Charlotte needs a big man to round out their lineup. The NBA draft trade predictions take care of that as they land Christian Wood.
Wood bounced around the league, but he has left his mark with the Houston Rockets. He averaged 19.1 points and 9.9 rebounds while shooting 38.4 percent from the three-point range. Wood would be a great fit with the Hornets.
Christian Wood would solve all of the Hornets' problems. He's a natural P&R fit next to Ball, is young enough to grow with the Hornets' core, an elite interior defensive presence, and a great selfless veteran presence. Charlotte should be begging Rafael Stone to trade him there.

— PaoloNinetyFour (@RedNinetyFour) April 14, 2022
Wood will be a free agent following the 2022-23 season. Houston has younger talent at the center position, so they might not be willing to give him a big contract. That gives them flexibility in the trade market.
PJ Washington will give Houston a young forward with much upside. Kelly Oubre is a high-volume player that can score at will. Houston would likely ask for a first-round pick, but Charlotte could get away with giving up a second.
My latest 2022 NBA mock draft has the Hornets taking a center. This trade would eliminate that need.
NBA Draft Betting Advice for 2022
We'll see Jabari Smith Jr., Chet Holmgren, and Paolo Banchero be the top three picks in the 2022 NBA draft. That seems the most likely order, but a 2022 NBA draft trade could switch things up.
From there, we could see anything happen. Mock drafts will give you a good sense of which players will go where. NBA draft pick trades could throw things for a loop.
Fans can wager on the NBA draft by visiting the top betting sites. That goes hand-in-hand with our guide to online gambling with real money.