Grades for Every NBA Team Following the 2022 Draft

Many teams hope the 2022 NBA draft marked a turning point in their franchise. Paolo Banchero, Chet Holmgren, and Jabari Smith Jr. enter their NBA career with the most hype.
There will be plenty of eyes on the Orlando Magic, Oklahoma City Thunder, and Houston Rockets. However, the NBA draft featured more than three teams. My 2022 NBA draft grades will focus on the good and bad.
Everyone wants an A+ draft, but that's not the case. Let's take a look at my NBA draft team grades.
Teams That Excelled in the 2022 NBA Draft
Every year, we have one or two teams that stand out at the end of the NBA draft. Let's discuss a pair of teams that have everyone talking following the 2022 NBA draft.
Detroit Pistons (A+)
One man's trash is another man's treasure. That saying applies to the Sacramento Kings passing on Jaden Ivey. Everyone believed Ivey would be off the board at No. 4, but the Kings opted for Keegan Murray. That opened the door for the Detroit Pistons to snag the Purdue guard.
Ivey took a big step forward last season, averaging 17.3 points, 4.9 rebounds, and 3.1 assists. His explosiveness put him above other guards in the NBA draft. Now, he'll play alongside 2021 No. 1 overall pick Cade Cunningham.
A NEW STAR JOINS CADE CUNNINGHAM IN THE MOTOR CITY 🤩

The Pistons take Jaden Ivey with the fifth overall pick! pic.twitter.com/0QOnaWfVsx

— SportsCenter (@SportsCenter) June 24, 2022
Cunningham had a slow start to his rookie season, but he averaged 6.5 assists after the all-star break. His ball-handling and passing will mesh well with Ivey's explosiveness.
We've heard a few comparisons to Ja Morant. Those are lofty expectations, but Pistons fans would be happy if Ivey comes close to his production. They could be a playoff contender before you know it.
That wasn't their only significant move of the night. Detroit traded a 2025 first-round pick to acquire the rights to Jalen Duran. Duran should be an upgrade over Isaiah Stewart.
Detroit accelerated its rebuild with a pair of great picks. Will they be a surprise playoff contender?
Atlanta Hawks (A)
There was much talk surrounding the Atlanta Hawks ahead of the NBA draft. John Collins has been at the forefront of trade rumors, but we didn't see a move on draft night. Feel free to visit the top NBA betting websites for all the potential odds on Collins' next team.
Atlanta remained at No. 16 and selected forward AJ Griffin. Many people expected Griffin to be a top 10 pick, so snagging him at No. 16 was a steal for Atlanta. That's the kind of move that will move them closer to a top-five spot in the Eastern Conference.
Griffin didn't garner much attention last season, but his numbers show his worth.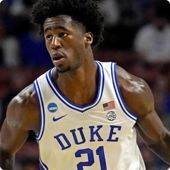 10.4 points
3.9 rebounds
44.7 three-point percentage
Griffin may be the best shooter in the NBA draft. He and Trae Young will form a formidable shooting duo. Defenses will have to bring their A-game to stop them.
There won't be many teams ahead of the Hawks in grading every team in the NBA draft. They couldn't find a trade partner for Collins, but they still had time to make a move. Not to mention, Griffin gives them the flexibility to pursue a superstar to pair with Young.
Who Had a Solid 2022 Draft?
The majority of NBA teams will fall into this range following the NBA draft. They didn't have a terrible draft, but they weren't among the best. Check out my NBA draft 2022 grades for the mid-tier teams.
Charlotte Hornets (B+)
The Charlotte Hornets held a pair of top 15 picks ahead of the 2022 NBA draft. Everyone knew they would use one of their selections on a center. Jalen Duran and Mark Williams were their top two selections.
Charlotte snagged Duran at No. 13 but traded him to the Detroit Pistons. My NBA draft team grades may have been higher if they kept Duran, but I have no problem pairing Mark Williams with LaMelo Ball.
Mark Williams is staying in North Carolina!

The lobs from LaMelo about to be crazy 🔥pic.twitter.com/Cm1xk4h6MA

— SLAM University (@slam_university) June 24, 2022
We know the Hornets have one of the most exciting young players in Ball. The 20-year-old averaged 7.6 assists last season. That number should rise as he plays with a seven-footer in Williams.
The Williams-Ball duo reminds me of Trae Young and John Collins. You have a playmaking guard in Ball, with a highflier in Williams. Those players are going to make the Hornets must-see TV.
It wasn't tough to grade the 2022 NBA draft for Charlotte following their selection of Williams. He was one of my favorite players ahead of the draft, with Charlotte being his top landing spot.
Charlotte should have their eyes on the playoffs after losing in the play-in tournament over the last two seasons. Will Williams join the list of biggest NBA draft steals of all time? Why not find out with the link below.
San Antonio Spurs (B)
The San Antonio Spurs held three first-round picks. Because of that, my 2022 NBA draft grades had to find a place for them. It comes right in the middle, as I give them a B for their draft haul.
I wasn't a big fan of taking Jeremy Sochan at No. 9. Sochan is a plus defender, but he averaged fewer than 10 points on 29.6 percent three-point shooting. It worries me to take a player with a limited offensive skill set in the top 10.
My favorite selection for the Spurs was Malaki Branham. Branham was slowly moving up draft boards, but San Antonio selected him outside the top 15.
Malaki Branham is going to be a damn good offensive player in the NBA.

Crazy efficient, great shooter, 3 level scorer, and just turned 19 years old.

High upside📈 pic.twitter.com/2nfnGzCOyP

— Spurs Culture (@SpursCulture) June 24, 2022
He had a slow start to his freshman season but averaged 16.8 points on 46.8 percent three-point shooting in conference play. That'll be key for a Spurs team that struggles from beyond the arc.
San Antonio closed the first round with Blake Wesley. Wesley is similar to Branham but better on the defensive end. He'll need to work on his shooting after knocking down 30.3 percent of his three-pointers.
Wesley and Branham should work together to help refine their weaknesses. Hopefully, Sochan will pan out for San Antonio.
Golden State Warriors (C+)
The Golden State Warriors had a late start to the NBA draft process. They were a little busy winning their fourth championship in eight seasons. We know the Warriors built their dynasty on excellent drafting.
Grading the 2022 NBA draft doesn't have a high opinion of the Warriors. They held the No. 28 pick, selecting forward Patrick Baldwin Jr.
Baldwin was a high prospect out of high school but opted to attend Milwaukee to play under his father. Baldwin dealt with injuries, but inconsistencies plagued him before the injuries.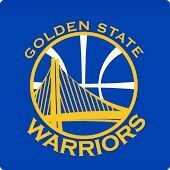 12.1 points
34.4 field goal percentage
26.6 three-point percentage
We've seen the Warriors have much success developing players, so I'm not ready to write off Baldwin, but he has a long way to go. Those stats don't include his struggles on the defensive end.
Saying that he's going to a team that won the NBA Finals behind their defense and three-point shooting. There may not be a better situation for him to save his NBA career.
For now, I'm not a big fan of the selection. There's too much uncertainty with Baldwin to have a high grade for the Warriors.
Sacramento Kings (C)
The No. 4 pick in the NBA draft had much trade interest, but the Sacramento Kings remained in the spot with the expectation of selecting Jaden Ivey. Ultimately, that didn't happen, as the Kings selected Keegan Murray over Ivey.
Personally, I don't have an issue with Murray as a player. He doesn't have superstar potential, but he may have the highest floor of any player in the draft. Check out his sophomore season numbers.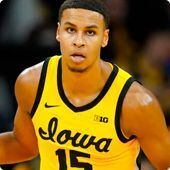 23.5 points
8.7 rebounds
1.9 blocks
39.8 three-point percentage
Murray would've been great with a team close to competing for a playoff spot. He'll turn 22 in August, so that's a little old for a rookie. That wouldn't have been an issue for a team like the Portland Trail Blazers or New Orleans Pelicans.
My 2022 NBA draft grades don't understand the decision to take Murray over Ivey. Ivey provides a much higher ceiling and aligns with the Kings timeline. We could be talking three or four years before the Kings are playoff contenders.
The only reason I'm not giving Sacramento a D is because I like Murray as a player. Still, I can't get over the decision to pass on Ivey.
Teams That Failed the 2022 NBA Draft
No one wants to walk away from the NBA draft scratching their head. Unfortunately, we saw a few teams making puzzling moves on draft night. Here are the NBA teams that failed in the draft.
Minnesota Timberwolves (D+)
The Minnesota Timberwolves made only their second playoff appearance since 2004 behind their big three of Karl-Anthony Towns, Anthony Edwards, and D'Angelo Russell. The early 2023 NBA Finals odds didn't have them as a top contender, but a great draft could move them into that range.
Unfortunately, we saw the Timberwolves move in the opposite direction. Their NBA draft 2022 grade revolves around the selection of Walker Kessler.
Kessler himself isn't a bad player. The 7'1" center averaged 11.4 points, 8.9 rebounds, and 4.6 blocks. Ultimately, the Timberwolves receive a poor grade because of his fit with Karl-Anthony Towns.
Minnesota has a proven backup center in Naz Reid. I can't imagine the Timberwolves will run many two-center lineups, so the selection seems odds for a team on the verge of contending.
The Timberwolves avoid the worst grade for the 2022 NBA draft because of the selection of Wendell Moore Jr.
Moore had a respectable junior season with Duke, averaging 13.4 points on 41.3 percent three-point shooting. He has the potential to give the Timberwolves an immediate contributor. That's not something we can say about Kessler.
Hopefully, the Timberwolves can find a way to incorporate him into their rotation.
Chicago Bulls (D)
The Chicago Bulls were an early surprise of the 2021-22 season. They spent much of the first half of the season in the top three of the Eastern Conference. However, they went 8-15 after the all-star break before losing in the first round.
Bulls fans are hoping for a Rudy Gobert trade, but they could've upgraded their frontcourt without a trade. Patrick Williams missed significant time last season, and there's little depth behind Nikola Vucevic.
Jalen Duran and Mark Williams were off the board, but Chicago had a few options. My NBA draft results and grades give Chicago a D after selecting guard Dalen Terry. Take a look at his numbers from the 2021-22 season.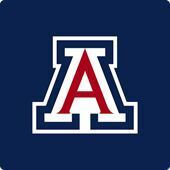 8.0 points
4.8 rebounds
36.4 three-point percentage
It's no secret the Bulls need help on the defensive end. However, taking Terry with the No. 18 pick is a reach. They likely could've snagged a defensive big man in the top 20. It's fair to wonder how much Terry will see the floor.
Chicago has a pair of defensive-minded guards in Lonzo Ball and Alex Caruso. Zach LaVine should resign, meaning Terry won't have a path to significant minutes.
Recapping the 2022 NBA Draft Grades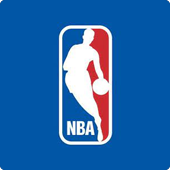 There were plenty of surprises early in the 2022 NBA draft. Everyone expected Jabari Smith Jr. to go No. 1 overall, but the Orlando Magic threw a curveball with the selection of Paolo Banchero.
Then, we saw the Sacramento Kings pass on Jaden Ivey. The NBA draft grades for every team had a low opinion of that move. We'll see if my 2022 NBA draft grades are an indication of these teams' and players' futures.
Feel free to check out our guide to betting on the NBA draft below.
NBA Draft Betting Guide
AUGUST
Casino of the Month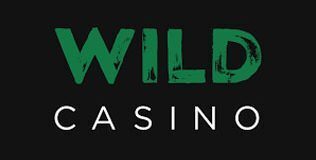 Welcome Bonus
250% up to $5,000
Read Review
Visit Site