Odds and Predictions for the 2022 MLB Trade Deadline

Which players will change teams during the 2022 MLB trade deadline? That's the question on many teams' minds as we sit at the All-Star break. Teams have two weeks before the MLB trade deadline on August 2nd.
Contending teams have to balance the line of upgrading their team without mortgaging the future. How aggressive will we see the New York Yankees, Los Angeles Dodgers, and New York Mets?
My 2022 MLB trade deadline predictions will have those three teams make a marquee move. Want to bet on who is dealt? Here's a quick list of some of the best MLB sportsbooks that may harbor odds and props before we check out my MLB trade predictions below.
How We Rate

Safety & Security
You should be able to gamble online without fear. So we only recommend licensed sites that use the latest security and encryption techniques.

Bonuses
Maximize your bankroll with fantastic bonuses. Our recommended sites offer valuable bonuses with fair terms and conditions, including manageable wagering requirements.

Games & Betting
The best sites have the best wagering options. That's why you will find extensive games and betting opportunities on our recommended sites.

Banking
Getting your money to and from your account shouldn't be a hassle. We only recommend sites with a variety of convenient banking methods, including cryptocurrency and e-wallets.
Andrew Benintendi to the Milwaukee Brewers (+950)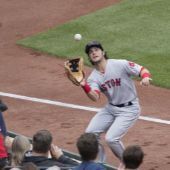 Andrew Benintendi's trade market has changed drastically over the last few days. The New York Yankees had the most interest, with other AL East teams in the mix.
However, that changed after we found out about Benintendi's vaccination status.
He won't be able to play in Toronto. New York has to play six games in Toronto and could face them in the postseason. That means we're likely looking at an NL team for Benintendi. That's where we find the Milwaukee Brewers.
Benintendi is having the best year of his career. Check out the numbers for the 28-year-old outfielder.
.317 batting average
3 home runs
37 RBIs
37 walks
51 strikeouts
There's little power with his game, but that's not why you acquire him. He's a great contact hitter that doesn't strike out much. He would fit right into the Brewers lineup.
They DFA'd Lorenzo Cain earlier this season, leaving an opening in center field. Benintendi is a great defender, but he hasn't played center field since 2019. Still, Milwaukee should find a place for him in the field.
Milwaukee is a contender in the NL, but they need more offense if they want to compete with the Los Angeles Dodgers and New York Mets. One of the top MLB trade deadline candidates should spend the remainder of the season with the Brewers.
Frankie Montas to the St. Louis Cardinals (+450)
The Oakland Athletics conducted a fire sale ahead of the 2022 season. They dealt with Chris Bassitt, Matt Chapman, and Matt Olson. Surprisingly, they held onto pitcher Frankie Montas, but his time with the Athletics could be ending.
Montas struggled in 2020, but we've seen him put up elite numbers in four of his last five seasons. He finished sixth in AL Cy Young voting last season with a 3.37 ERA. This season, he has a 3.26 ERA and 1.09 WHIP.
There was plenty of interest through the first three months, but a shoulder injury has quieted the trade talks. Thankfully, Montas should return after the All-Star break.
Attention, deadline shoppers: Frankie Montas will return to the Athletics' rotation this weekend, sources tell @TheAthletic. Decision not yet made whether he will start Saturday or Sunday. Montas, who had tightness in his shoulder, threw a 25-pitch bullpen session yesterday.

— Ken Rosenthal (@Ken_Rosenthal) July 13, 2022
The MLB trade prop bets favor him staying in Oakland, but the St. Louis Cardinals should be aggressive in adding him. St. Louis will have a tough time landing the top pitcher on the market, as Luis Castillo plays in the same division.
St. Louis is a borderline contender despite less than stellar starting pitching. Mike Mikolas and Adam Wainwright have posted impressive numbers, but it'll take more than two pitchers to make a World Series run.
This injury could be a blessing in disguise for the Cardinals. They could acquire Montas at a lower price. That'd be big as long as he comes back at full strength. This move could put them ahead of the Milwaukee Brewers.
Josh Bell to the Boston Red Sox (+750)
Last season, the Washington Nationals and Boston Red Sox were trade partners at the deadline. Kyle Schwarber went to the Red Sox after a big first half with the Nationals. Will we see the same with Josh Bell?
Washington hasn't had much to celebrate in 2022, holding the worst record in the majors. Bell is on a one-year deal, so it makes sense to gain future assets.
Bell is quietly having a great season, hitting .300 with 13 home runs and 48 RBIs. He has only missed one game, so health isn't an issue. He'd be a great fit for a Red Sox team desperately looking for a first baseman.
Josh Bell makes too much sense for the Red Sox.

– 1B is a must fix
– His contract fits the Casas timeline
– .306/.389./.495 with 12 HR & 48 RBI
– Hes a true 1st baseman & defensive upgrade
– His rental contract should make his cost reasonable

The question is, what is that cost?

— Big Sox Guy (@bigsoxguy) July 9, 2022
Boston is in a similar position to the St. Louis Cardinals. Their roster is strong enough to make the playoffs, but can they compete with the top teams? I would say no, but this moves them closer.
Schwarber made a key impact with Boston last season but struggled to stay healthy. That shouldn't be an issue with Bell. Will your MLB trade betting have the Nationals and Red Sox strike another deadline deal?
Washington likely won't receive a huge haul for Bell, but it'll help them in the future. Bell will be 30 in August, so it doesn't make sense for them to re-sign the first baseman.
Luis Castillo to the New York Yankees (+300)
Luis Castillo is the prize of the 2022 MLB trade deadline. Almost every contender wants to upgrade their rotation because pitching is the most important aspect of succeeding in October.
The latest 2022 World Series odds have the New York Yankees as the co-favorite. They could use an upgrade in the rotation despite allowing the fewest runs in the majors.
New York's five starters have an ERA of 4.01 or lower. However, we haven't seen the best pitching over the last month. Since June 7, Nestor Cortes has a 4.54 ERA, while Jameson Tallion's is an ugly 6.81.
My MLB trade deadline 2022 predictions believe Castillo will land in New York, but the Yankees don't want to give up their top prospects.
Yankees won't give up Volpe or Peraza but still seen as a favorite for Castillo plus more MLB noteshttps://t.co/RNBzqnSYC0

— Jon Heyman (@JonHeyman) July 15, 2022
This is a tough situation for New York because their biggest competition for Castillo is the Los Angeles Dodgers. That so happens to be their top competitor for the 2022 World Series. New York needs to strike, or they could face Castillo in October.
Castillo has always been a solid starter, holding a 3.62 ERA in six seasons. His 2.77 ERA would be the lowest of his career. Will it matter pitching for a team like the Cincinnati Reds?
This is New York's best chance to win the World Series. Unless their rotation turns it around, they won't win the World Series without making a big move.
Willson Contreras to the Houston Astros (+500)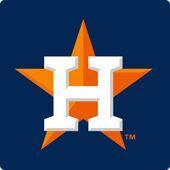 Willson Contreras isn't garnering much attention from the media, but he's the only All-Star on the trade market. Where do your MLB trade predictions see him land?
Last season, the Chicago Cubs traded Kris Bryant, Javier Baez, and Anthony Rizzo at the trade deadline. Contreras is the only core player remaining from the 2016 World Series team. How much longer will he be in Chicago?
Chicago hasn't been competitive in 2022, holding the third-worst record in the majors. Contreras is a 30-year-old catcher who will hit free agency following the season. They should trade him for future assets.
The Houston Astros should be the top team in the market for a catcher. They've had little offensive production from the position.
.158 batting average
9 home runs
28 RBIs
26 walks
116 strikeouts
Martin Maldonaldo is the primary catcher but has greatly disappointed the Astros.
Houston is right there with the New York Yankees for the best record in baseball. Adding an All-Star catcher in Contreras could put them over the Yankees. It'd be a significant boost to an already potent offense.
We should see the Cubs make MLB trades before the 2022 deadline. They're in a position to sell, with Contreras being their biggest asset. Do your 2022 MLB trade deadline predictions have him in Houston?
Tyler Mahle to the Los Angeles Dodgers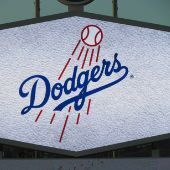 We only have MLB trade prop bets for five players, but there are many more on the market. Let's discuss a few more options, starting with Cincinnati Reds pitcher Tyler Mahle. Mahle hasn't been as good as Luis Castillo, but he's a good deadline acquisition.
He had a few rough outings in April and May, but he has a 2.58 ERA and 1.10 WHIP in his last seven starts. That includes a complete-game shutout with 12 strikeouts against the Arizona Diamondbacks.
The Los Angeles Dodgers are interested in Castillo, but my MLB trade props have him going to the Yankees. Los Angeles can counter by landing Mahle.
Los Angeles has one of the best pitching staff, but they could use help on the back end. Mitch White hasn't been great in replacement for Walker Buehler. Clayton Kershaw is having a good season, but the 34-year-old has struggled to stay healthy.
It's fair to wonder if Tyler Anderson can sustain his outstanding season. After all, this is the first time in his eight-year career he has an ERA under 3.50.
Mahle is two years younger than Castillo and is under team control through 2023. He could provide a similar impact at less cost. Los Angeles was aggressive last year with Max Scherzer. Will they make another big move?
Trey Mancini to the New York Mets
The Baltimore Orioles are in an interesting position ahead of the 2022 MLB trade deadline. Most people expected them to be near the bottom of the league and be sellers. However, a recent win streak has them in playoff contention.
We've heard players like Anthony Santander, Jorge Lopez, and Trey Mancini on the trade market. My trade deadline MLB predictions believe they'll move on from Mancini.
Where will Mancini spend the remainder of the 2022 season? That would be the New York Mets. A move to the Mets would be a reunion for Mancini and former Orioles manager Buck Showalter.
Rival NL execs view Trey Mancini as New York Mets' "top option" ahead of trade deadlinehttps://t.co/wMItqm0ZBY

— Pat Ragazzo (@ragazzoreport) July 8, 2022
The 30-year-old will be a free agent after the season. Baltimore has high-end prospects, making it less likely they'll re-sign Mancini. They could prioritize the future as opposed to making a playoff push.
Despite missing Jacob deGrom and Max Scherzer for most of the season, New York has been among the best teams. They have an elite offense but need help at the DH spot. That'd work well for Mancini, as he's not a great defender.
Mancini is hitting .280 with eight home runs and 36 RBIs. Camden Yards's new left field wall hasn't been kind to him, as his expected home runs have him at 15.5. Mancini should have more luck with the Mets in Citi Field.
Michael Fulmer to the Philadelphia Phillies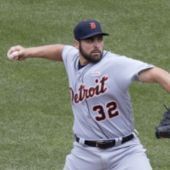 How many teams have we seen win the World Series thanks to a strong bullpen? It's imperative to have quality bullpen arms if you're going to make a deep run in October. Right now, the Philadelphia Phillies don't have that.
They rank 15th with a 3.76 ERA and 21st with a 1.33 WHIP. Their biggest competitors in the NL East rank top 10 in ERA, so Philadelphia needs to do something if they want to be a legit contender.
It'd be wise for the Phillies to check out the availability of Michael Fulmer. The 29-year-old will be a free agent after the season, but he's having the best year of his career.
1.89 ERA
1.02 WHIP
16 Walks
33 Strikeouts
Philadelphia is in a tough spot ahead of the All-Star break. Bryce Harper likely won't play until September, if at all, in 2022. A recent losing skid has them outside the playoff picture. You wonder if they'll be a seller at the deadline.
My MLB trade deadline 2022 predictions believe the Phillies will make an effort to upgrade their team. It'll be tough to win the NL East, but they're in a tight battle for the final wild-card spot.
The best MLB betting sites would likely boost their odds with this move. Fulmer could make a significant impact in October.
Betting on the 2022 MLB Trade Deadline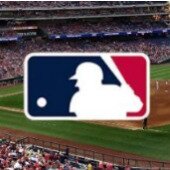 We should see a fair amount of movement at the MLB trade deadline. That's great for bettors because it gives us more betting opportunities.
We have much value with all of these trade props, and hopefully my 2022 MLB trade deadline predictions can point you to some winnings.
Josh Bell to the Boston Red Sox is my favorite 2022 MLB trade deadline prediction. It makes a ton of sense on both sides, and we've seen the Red Sox and Washington Nationals make deals in the past.
Bovada has the odds for five trade deadline props. Bettors can visit the top US betting sites as they release more props ahead of the August 2 trade deadline.
AUGUST
Casino of the Month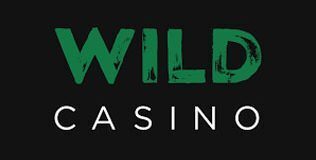 Welcome Bonus
250% up to $5,000
Read Review
Visit Site