Winners and Losers of the 2022 MLB Trade Deadline

The days leading up to the MLB trade deadline were relatively quiet, but it imploded once the time was winding down. That usually tends to be the case, but this year seemed to be as crazy as any other.
Superstar players were shipped to new teams, while top-level prospects headed in the other direction. Only time will truly tell the absolute winners and losers of this year's deadline, but we can still speculate who that will end up being.
Betting on the MLB trade deadline was available on the best MLB betting sites. Make sure you create an account so you don't miss out next season.
Let's get right into our 2022 MLB trade deadline grades to see who came out on top and who flopped.
Winners of the 2022 MLB Trade Deadline
Our 2022 MLB trade deadline team grades will be based on what each team tries to accomplish.
So, for example, a team gearing up to win the World Series should be actively trading for "win now" players while rebuilding teams opt to shed their veterans for younger prospects.
Starting off our 2022 MLB trade deadline recap are the biggest winners of the deadline.
San Diego Padres – Grade A++
Starting off our 2022 MLB trade deadline review is the San Diego Padres with an A+ grading. Other teams need to note what the Padres just did because it will go down in history as one of the best trade deadlines ever.
This is how you buy into a season. We just saw last season how the Braves spent big on the deadline and ended up winning the World Series. San Diego saw what the Braves did last season and took it to a new level.
#Padres this week:

MLBers In
Juan Soto
Josh Bell
Josh Hader
Brandon Drury

MLBers Out
Eric Hosmer
Taylor Rogers
Dinelson Lamet
Luke Voit
MacKenzie Gore
CJ Abrams

Prospects Out
#1 Robert Hassell
#3 James Wood
#6 Victor Acosta
#8 Robert Gasser
#9 Esteury Ruiz
#14 Jarlin Susana

— Spotrac (@spotrac) August 2, 2022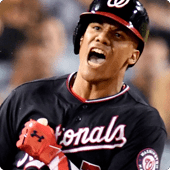 Juan Soto was by far the biggest trade piece in this year's market, and the Padres were able to pull it off. It cost basically their entire farm system, but Soto is a generational player that could be worth it.
Now he gets to play next to Manny Machado and Fernando Tatis, which will be absolutely insane. Grabbing Soto would have given the Padres an A grade or better, but the spending didn't stop there.
Soto's teammate Josh Bell came along in the deal as well. Bell is a switch-hitting first baseman with a .301 average in 2022. These players will be incredible offensive additions to the already solid Padres lineup.
They also grabbed one of the best closers in the league in the hard-throwing Josh Hader. Hader's performance dipped a bit recently, but he remains one of the best late-inning options in the MLB.
Brandon Drury topped off the best of our 2022 MLB trade deadline grades for the Padres.
Toronto Blue Jays – Grade A-
No one came close to the Padres' performance, but that doesn't mean they didn't have productive trade deadlines. Next on our list is the Toronto Blue Jays, who added a couple of solid players with multiple years of control on their contracts.
Whit Merrifield has been traded to the Toronto Blue Jays, sources tell ESPN.

One has to believe he'll be getting vaccinated.

— Jeff Passan (@JeffPassan) August 2, 2022
The best player the Jays grabbed was Whit Merrifield from the Royals. His vaccination status could ruin this whole trade and make the Blue Jays losers, but it's hard to believe they wouldn't have traded for him if they weren't sure he would get vaccinated.
He was a great base-stealer with 15 this year and 40 in 2021. He also doesn't strike out with a 14.5% strikeout rate, which ranks within the MLB's top 25.
Not only did the Blue Jays add Merrifield, but they also added Anthony Bass, Zach Pop, Mitch White, and Alex De Jesus.
Ultimately, the Blue Jays might not be spending big for 2022 like the Padres, but they set themselves up for a brighter future with superstar Vladimir Guerrero Jr. leading the way.
New York Yankees – Grade A-
You could say that just getting rid of Joey Gallo made the Yankees a winner at the trade deadline. He's been miserable this year with a .159 batting average and 12 home runs.
The Dodgers are taking a chance on Gallo and are hoping he can get back to his potential, but the Yankees are just happy he's out of their hands.
That's not the only thing the Yankees were able to do at the trade deadline. The main reason they have an A- for our 2022 MLB trade deadline team grades is their trade with the Oakland Athletics.
Bronx blockbuster!

The Yankees are reportedly acquiring RHPs Frankie Montas and Lou Trivino from the Athletics, per @Feinsand. pic.twitter.com/esLJTqPRu3

— MLB (@MLB) August 1, 2022
Frankie Montas was one of the best available starting pitchers on the market, and the Yankees were able to grab him and his teammate Lou Trivino. Montas has pitched 104.2 innings this year for the A's to a sparkling 3.12 ERA.
Adding Montas to the rotation allowed the Yankees to trade Jordan Montgomery as well. Montgomery was shipped to the Cardinals for one of the best defensive center fielders in Harrison Bader.
New York also traded for the Cubs' Scott Effross and Royals' Andrew Benintendi before the deadline, both of which will be key players down the stretch.
Houston Astros – Grade A-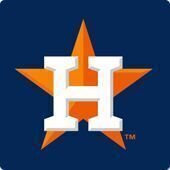 Houston may not have grabbed some of the biggest names at the trade deadline, but they were still effective. Trey Mancini was the best player they got at the deadline, which included trading with Baltimore and Tampa Bay.
The Astros traded away Chayce McDermott and Jose Siri but got the centerpiece of the deal in Mancini.
Another trade the Astros made was shipping starter Jake Odorizzi to the Braves for lefty Will Smith.
Smith's been struggling a little more than usual this year with a 4.38 ERA, but a change of scenery could be what he needed.
Houston was also in the mix for a catcher, eventually landing Christian Vazquez from the Boston Red Sox. Vazquez is batting .282 this year and will provide an offensive upgrade from behind the plate.
In the end, Houston currently has a double-digit game lead on the Mariners and got some players to help them make a deep run this year.
Seattle Mariners – Grade A-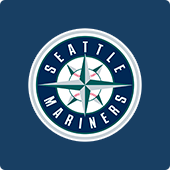 Speaking of the Mariners, they also did pretty well at this year's trade deadline. They also received an A- for our 2022 MLB trade deadline grades, primarily due to landing one of the best starting pitchers in Luis Castillo.
Seattle was able to get Castillo from the Reds and bolster their starting rotation for the rest of this season and next year as well. Castillo has an incredible 2.86 ERA across 85 innings for the Reds in 2022.
The Mariners' park factor is dead last in the MLB, which means it's the most pitcher-friendly stadium. Castillo's numbers are likely to look even better with his new team, considering the Reds have one of the most hitter-friendly parks.
Seattle also added Curt Casali, Matthew Boyd, and Jake Lamb at the deadline. Castillo is undoubtedly the highlight of the trade deadline, but Seattle did a good job setting themselves up for a good run in this year's postseason and 2023.
Other MLB Teams That Won at the Trade Deadline
Washington Nationals (B+)
Philadelphia Phillies (B)
Cincinnati Reds (B)
Milwaukee Brewers (B)
Louis Cardinals (B-)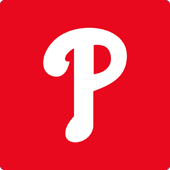 We also have a few teams on our 2022 MLB trade deadline winners and losers list that weren't completely bad but also didn't do anything too spectacular.
For starters, trading away a generational talent in Juan Soto has to be a bummer. Of course, you always want players like that on your team for the long haul, but he rejected an insane 15-year, $440 million contract from Washington a few weeks ago.
When a player declines a contract offer that huge, the best thing you can do is trade him away for future players. The haul the Nationals got was huge, so they shouldn't feel too bad once these players start to pan out.
It's a bummer that Washington had to trade Soto away instead of locking him up long-term.
The Phillies made some decent moves at the deadline, like trading for Noah Syndergaard and David Robertson, but the rest of their ones were unexciting.
Their payroll ranks 4th-highest in the MLB, so you'd think they would be a top competitor this year. Instead, they'll be trailing behind the Mets and Braves for the rest of the season.
Thor is heading back east!

The @Phillies have reportedly acquired RHP Noah Syndergaard, per @JonHeyman. pic.twitter.com/glK8Vx8ybp

— MLB (@MLB) August 2, 2022
Cincinnati got a great haul of prospects after trading away Luis Castillo, Brandon Drury, Tyler Mahle, Tommy Pham, Tyler Naquin, and Phillip Diehl. But, besides that, Reds fans will have to keep suffering until these prospects come to fruition.
The Brewers have been dangling Josh Hader in the trade market for a while now, but it was still a surprise to see them pull the trigger. Milwaukee is a small-market team, so they would never be able to afford a massive contract extension that Hader is due in 2024.
They look to be better set up for the future after the trade, but their bullpen isn't as fearsome without Hader.
Another NL Central team didn't do terribly, but they didn't shock the world. Grabbing lefties Jordan Montgomery and Jose Quintana was nice, but that's about it for the Cardinals.
Worst 2022 MLB Trade Deadline Losers
Now for the biggest 2022 MLB trade deadline losers. These teams could have gone in certain directions for the 2022 season or their futures, but their trade deadlines were underwhelming. Every team should try to better themselves at the deadline, but they just didn't.
Chicago White Sox – Grade F
What's going on in the south side of Chicago? The White Sox were wildly expected to be able to win the AL Central, but they find themselves in 3rd place following the trade deadline. Yes, they are only two games back, but they didn't make any moves that implied they want to win a World Series this year.
They made one trade with the Red Sox, acquiring Jake Diekman for Reese McGuire and a player-to-be-named-later. Other than that, crickets. The White Sox trade deadline can be summed up by their manager falling asleep in the dugout of the first inning.
Tony La Russa can't actually be falling asleep on the job. This is incredible. #WhiteSox | #LosWhiteSox| #MLBpic.twitter.com/fvyDn5xUxq

— Tyler Milliken ⚾️ (@tylermilliken_) August 2, 2022
Chicago is in a very winnable division with a talented roster. If they grabbed a couple more pieces to round out their roster, they could be at the top of the division by the end of the week. But instead, they didn't do anything while the first-place Twins did.
Los Angeles Dodgers – Grade F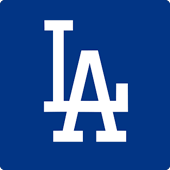 I was shocked to see the Dodgers on this side of our 2022 MLB trade deadline winners and losers. They normally are one of the best teams for making trades and grabbing free agents, but this year was underwhelming.
I understand that they don't have the prospects they did before they traded for Max Scherzer and Trea Turner last year, but the effort also seemed minimal.
The Gallo trade was puzzling, as well as the Mitch White trade to Toronto. They also traded away lefty Garrett Cleavinger for an 18-year-old, and their other trade was Chris Martin from the Cubs.
The Dodgers still have an incredible lineup from top to bottom, and they are getting some good players back from the injured list as well. Nonetheless, they barely made any significant moves at the deadline while the Padres became quite the powerhouse.
Cleveland Guardians – Grade D-
The Guardians are also getting one of the worst grades for the 2022 MLB trade deadline with a D-. They are in the same boat as the White Sox, but they were silent at the deadline.
Cleveland is currently 1.0 games behind the Twins, which means they are easily within striking distance of the No. 1 seed. That would mean they are at least clinching the playoffs, so you'd expect them to try and get better at the deadline.
Instead, they swapped Ian Hamilton for Sandy Leon with the Twins, and that was it.
The puzzling thing about their quiet deadline was that they have a roster that can compete. No, they aren't the Dodgers or Yankees, but baseball is a sport where a lesser team can still win a big series.
Their bullpen ranks within the top 10 in ERA, while Jose Ramirez and Shane Bieber are two great players to build around. If you want to bet on the Guardians this year, I suggest betting on Shane Bieber to win the AL Cy Young.
Boston Red Sox – Grade D-
Boston was in a position where they could have either sold hard or bought into the 2022 season. Instead, they made moves that ended up being pretty neutral. They shipped away a solid catcher in Christian Vazquez while they ended up with some veterans that no one else wanted.
Eric Hosmer was shipped to the Red Sox after the Juan Soto trade fiasco, while Tommy Pham was more in the news for his fantasy football league than anything this year.
At the end of the day, the AL East is possibly the most competitive division in all of baseball. That said, you can't just curl up into a ball and wait until the tough times pass. Boston needed to choose a path this year, and they ended up staying right in the middle.
J.D. Martinez and Nathan Eovaldi are both impending free agents this year, making them the Red Sox's best trade chips. They are still on the team, so Boston will likely hang onto them for no reason.
They could have made moves similar to Toronto and built around their core players, but their trades didn't make much sense in the end.
Los Angeles Angels- Grade D
How often will we let the Angels ruin some of the most exciting players to play the game of baseball? Mike Trout has made the playoffs once in his career, while Shohei Ohtani's prime could be headed towards the same path.
The trade deadline was just another example of the Angels wasting the talent of Trout and Ohtani, who will spend this postseason on their couches.
"You can't lose with Ohtani, Trout, and Syndergaard."

Angels: pic.twitter.com/xENuz9auor

— DraftKings Sportsbook (@DKSportsbook) July 26, 2022
I'm not saying they were in the position to be buyers at the deadline, but their moves imply a multiple-year wait until they can make the playoffs.
They traded Noah Syndergaard and Brandon Marsh to the Phillies, while Raisel Iglesias went to the Braves. In return, the Angels received Logan O'Hoppe, Tucker Davidson, Mickey Moniak, and more.
O'Hoppe was the Phillies' No. 3 prospect, and Moniak was the No. 1 overall pick in 2016. Those aren't terrible prospects, but they also aren't the best.
This year reflected how depressing it is to watch the Angels waste the primes of Mike Trout and Shohei Ohtani.
4 Other MLB Teams That Disappointed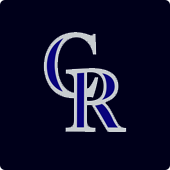 Colorado Rockies (D)
Chicago Cubs (C-)
New York Mets (C+)
Luke Voit (C+)
Did someone remind the Rockies that the trade deadline was today? Unfortunately, Colorado didn't make a single move, which is troubling when considering their spot in the standings. They are currently 25.5 games back in the NL West, and things aren't looking good for the future.
Los Angeles and San Diego have terrifying lineups to face, while the Rockies will end up wasting away at the bottom of the division.
You would think that Colorado would at least trade away some veterans for younger prospects, but they didn't even do that.
C.J. Cron, Randal Grichuk, Charlie Blackmon, and Daniel Bard are all players that would be impactful on other teams, but they will play the rest of the 2022 season in Colorado. For some reason, Bard is 37 years old, but the Rockies just recently handed him an extension.
Chicago didn't like the market enough to trade away their top trade pieces in Ian Happ and Willson Contreras, so it will be interesting to see if they re-sign with Chicago. If not, the Cubs would have wasted an opportunity to land some decent prospects for their expiring players.
The Mets made some decent moves like trading for Darin Ruf, Mychal Givens, Daniel Vogelbach, and more, but they could have done better. New York appeared to be gearing up for a World Series run when they signed Max Scherzer in the offseason, but their trade deadline was underwhelming.
"With him and Tati back that will be a pretty big 1,2,3 punch." -Luke Voit on Soto #padres pic.twitter.com/dSRoVu0pWu

— Allison Edmonds (@aedmondstv) August 2, 2022
Luke Voit was excited to be playing on a team with three superstars in Soto, Tatis, and Machado, but little did he know he was sent in the other direction. Hosmer declined to go to Washington, which forced the Padres to trade Voit in his place.
Biggest 2022 MLB Trade Deadline Winners and Losers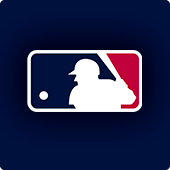 Our 2022 MLB trade deadline recap tried to highlight which teams did great and which ones didn't. The trade deadline is a crucial point in the MLB season, and we just saw how impactful it could be last season.
The Atlanta Braves were not seen as a top competitor for most of the 2021 season, even in the playoffs. That didn't stop them from winning the World Series, and many of the players they got at the deadline played a major role in that.
The most important player from that deadline was the World Series MVP, Jorge Soler. What if one of the players we saw get traded at the deadline could be the next World Series MVP? Be sure to place your bets at the top
US betting sites
.
As for our 2022 MLB trade deadline grades, we will determine two teams who were either the best or worst at this year's deadline. The team with the best trade deadline was the San Diego Padres; frankly, it wasn't even close.
There's more competition for the worst 2022 MLB trade deadline team grades, but I will go with the Chicago White Sox. The Dodgers were disappointing, but they still have a great roster. Chicago still has holes they didn't address at the deadline, which could be the thorn in their side the rest of the way.
That's going to wrap up our 2022 MLB trade deadline recap. Be sure to check out the updated World Series odds to see who is the current favorite below.
AUGUST
Casino of the Month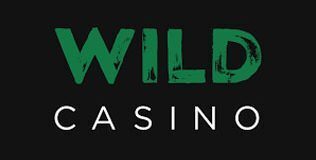 Welcome Bonus
250% up to $5,000
Read Review
Visit Site