Betting Guide for the 2022 MLB Home Run Derby

The 2022 MLB Home Run Derby is shaping to be one of the best in years. We often see power hitters pass on the event for various reasons, but they're showing up for the 2022 event.
That'll make my 2022 MLB Home Run Derby betting guide much more enjoyable. We'll break down the Home Run Derby participants, examining who has the best chance to take home the crown.
The event isn't until next Monday, but the sportsbooks have released early 2022 MLB Home Run Derby odds. Let's see what they have to offer.
Where to Bet on the 2022 MLB Home Run Derby
How We Rate

Safety & Security
You should be able to gamble online without fear. So we only recommend licensed sites that use the latest security and encryption techniques.

Bonuses
Maximize your bankroll with fantastic bonuses. Our recommended sites offer valuable bonuses with fair terms and conditions, including manageable wagering requirements.

Games & Betting
The best sites have the best wagering options. That's why you will find extensive games and betting opportunities on our recommended sites.

Banking
Getting your money to and from your account shouldn't be a hassle. We only recommend sites with a variety of convenient banking methods, including cryptocurrency and e-wallets.
The 2022 MLB HR Derby may not be as prestigious as the All-Star Game, but it'll draw betting interest. It'll be even better this year with the star-studded field.
As of this writing,
Bovada
is the only site to release 2022 MLB HR Derby odds. They are the go-to site for placing your bet a few days early.
We should see the other sites release odds in the coming days. You may find better odds by waiting until multiple sites release them. Bettors should take the approach that makes them feel the most comfortable.
2022 MLB HR Derby Odds to Win
I should note that the Home Run Derby odds don't feature every participant. Julio Rodriguez and Jose Ramirez don't have odds, while the MLB has yet to fill the final spot. Still, we know Pete Alonso opens as the favorite.
Alonso will have competition from his fellow NL East players. Kyle Schwarber, Ronald Acuna Jr., and Juan Soto have Home Run Derby experience.
We can't forget about sentimental favorite Albert Pujols. He'll make his fifth Home Run Derby appearance in his final season. Will he be your 2022 MLB Home Run Derby prediction?
Who Is Competing in the 2022 HR Derby?
We know which players will battle for the Home Run Derby title. My MLB Home Run Derby betting preview will break down each player's power numbers and previous HR Derby success.
Pete Alonso (+225)
Why does Pete Alonso enter the 2022 Home Run Derby as the favorite? It might have something to do with him winning the last two events.
The 2019 MLB HR Derby was one of the best Home Run Derby's ever, with great battles between Alonso, Vladimir Guerrero Jr, and Joc Pederson. Alonso outlasted Guerrero in the final round to win the event.
7/8/2019 Pete Alonso hits 57 home runs and is crowned the Home Run Derby champion. pic.twitter.com/dOMm4SW4ew

— This Day in Mets History (@NYMhistory) July 8, 2022
Last year, he defeated Trey Mancini in the final round to win his second Home Run Derby. Alonso has a chance to join Ken Griffey Jr. as the only player to win the Home Run Derby three times.
Alonso is having another great season, ranking sixth with 23 home runs. He's on pace to clear 40 home runs for the second time in four years. His success in the MLB HR Derby makes him a top pick.
If you consider his recent power numbers, you may look elsewhere. Alonso only has one home run in his last 16 games. Will that impact your Home Run Derby prediction?
Kyle Schwarber (+275)
Kyle Schwarber will make his second Home Run Derby appearance. The 2022 MLB Home Run Derby betting odds have him as a top contender, which likely stems from his 2018 performance.
He defeated Alex Bregman and Rhys Hoskins in the first two rounds. Schwarber nearly defeated Bryce Harper but lost in the final round.
never forget kyle schwarber was robbed in the 2018 home run derby pic.twitter.com/XtlgxqeBzk

— Morale Supply Co.™ (@moralesupplyco) July 13, 2022
Schwarber may not be a great contact hitter, but no one questions his power. Last season, he went on a historic tear in June, hitting 16 home runs in 18 games. He nearly replicated that this season, with 12 home runs in June.
He'll likely enter the event with the most home runs among participants in 2022. His 28 home runs trail only Aaron Judge for the league lead.
Do you prefer a left-handed batter? Schwarber could be your top pick if you feel that gives him the upper hand. I expect to see a strong performance from Schwarber, especially after nearly winning in 2018.
He would love to end Alonso's win streak.
Ronald Acuna Jr. (+300)
Ronald Acuna Jr. will make his second appearance in the MLB HR Derby. He defeated Josh Bell in the first round of the 2019 event. Acuna had an impressive battle with Pete Alonso but lost 20-19 in the second round.
Acuna had made quite the comeback after tearing his ACL on July 10, 2021. He missed the start of the season but returned in late April.
We haven't seen great power numbers, hitting eight in 2022. Check out his home runs by season in his career.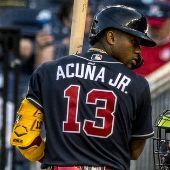 2018: 26
2019: 41
2020: 14
2021: 24
The 2020 season only featured 60 games, and Acuna appeared in 82 games last season. A full season would've given him three straight seasons with 40+ home runs. That's something I like to see from a Home Run Derby participant.
It'll be interesting to see if the fans at Dodger Stadium give Acuna a warm welcome. Acuna's Atlanta Braves knocked the Los Angeles Dodgers out of the playoffs last season. Will that impact your prediction?
Juan Soto (+400)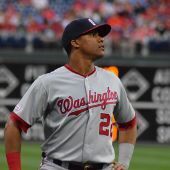 Juan Soto will make his second consecutive appearance in the MLB HR Derby. Soto was the No. 8 seed in last year's event but upset Shohei Ohtani in the first round. He also set a Home Run Derby record with a 520-foot blast.
Like many players, Soto bowed out after losing to Pete Alonso. We know the Washington Nationals won't be ahead of the New York Mets, so this is Soto's chance to gain the upper hand.
We're not seeing MVP numbers from Soto, but he's playing his best baseball ahead of the All-Star break. Check out his numbers in his last seven games.
.458 batting average
4 home runs
8 RBIs
Soto has four home runs in his last five games. We could see his 2022 MLB Home Run Derby odds rise as he carries momentum into the All-Star break.
Bettors may gravitate towards Soto over Alonso, considering the recent numbers. It makes sense to wager on a player that enters the MLB HR Derby with momentum.
Albert Pujols (+650)
Who will be the sentimental favorite in the 2022 MLB HR Derby? Look no further than 42-year-old Albert Pujols. The 22-year veteran will make his fifth Home Run Derby appearance in his final season.
Surprisingly, Pujols has never won the MLB HR Derby. He had a great battle with Garrett Anderson in 2003 but lost in the final round. Pujols hit the most home runs in the event.
2003 Home Run Derby.

The final round came down to a meeting between Garret Anderson and Albert Pujols. pic.twitter.com/Nlmdbi2BLI

— Los Angeles Angels (@Angels) July 8, 2019
He didn't make the final round in his last three appearances, but my 2022 MLB Home Run Derby betting guide isn't counting him out.
Pujols only has six home runs in 2022, but he hit two in his last four games. We know Juan Soto has been hot lately, but who else can match his recent output? It's much better than one home run in your last 16 games.
The best MLB HR Derby betting sites have him as the biggest longshot. I imagine he'll draw a decent amount of betting interest as fans would love to see him win. Pujols could pull off a big upset.
Julio Rodriguez
Is there a more exciting player in the Home Run Derby than Julio Rodriguez? The Seattle Mariners rookie overcame a slow start to become one of the best up-and-coming players in baseball. My latest 2022 AL MVP odds have him as a deep sleeper.
Rodriguez was never a big power hitter in the minors, but we've seen it on full display in the majors. Take a look at his numbers since May 1.
.293 batting average
15 home runs
38 RBIs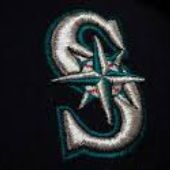 Kyle Schwarber and Pete Alonso are the only MLB HR Derby participants with more home runs in that span. It'll be interesting to see his 2022 MLB HR Derby odds. He could be a good value pick.
It wouldn't be unprecedented for a rookie to win the Home Run Derby. Aaron Judge (2017) and Alonso (2019) accomplished that feat. It won't be easy, though, as both players hit over 50 home runs in the regular season.
Rodriguez has been phenomenal in his rookie season. Will he keep it going in the Home Run Derby?
Jose Ramirez
Jose Ramirez is the latest player to confirm he'll compete in the Home Run Derby. Ramirez signed a contract extension with the Cleveland Guardians ahead of the season. He had a great start, hitting .342 with seven home runs in April.
His pace has slowed slightly, but he remains one of the best players in the AL. Most people don't recognize him for his power numbers, but he had a few 20+ homer seasons.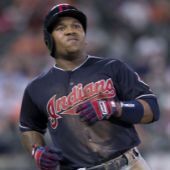 2017: 29
2018: 39
2019: 23
2021: 36
He only hit 17 in the 2020 shortened season, but his pace over an entire season would've been a career-high. Ramirez has 17 home runs in 2022, giving him a strong chance for another 30 home run season.
His 2022 MLB Home Run Derby betting odds likely won't be among the favorites. I expect him to be in the Juan Soto range.
Ramirez doesn't strike me as a Home Run Derby type player, but those are the ones that surprise people. Did anyone expect Trey Mancini to be in the final round last year?
MLB HR Derby Betting Strategy
How does one approach betting on the 2022 MLB HR Derby? It's not easy, but these tips should help determine who will win the HR Derby in 2022.
Go with Players That Have a High Exit Velocity
Do the best sports betting sites account for exit velocity when determining the 2022 MLB Home Run Derby odds? They should as it's a crucial factor in picking the winner.
Exit velocity is how fast the ball comes off the bat. These hard-hit balls will have a better chance of leaving the park. The Home Run Derby has timed rounds, so quicker home runs will give you the edge.
These Home Run Derby participants have the highest exit velocity in 2022.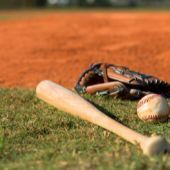 Kyle Schwarber: 93.0 (10th)
Ronald Acuna Jr.: 91.4 (32nd)
Pete Alonso: 90.0 (72nd)
Kyle Schwarber has been the best player among Home Run Derby participants. Ronald Acuna Jr. leads the MLB with an average home run distance of 437 feet. Juan Soto isn't too far behind if you solely focus on the exit velocity of fly balls.
Aaron Judge and Giancarlo Stanton have won the MLB HR Derby because of their hard-hitting prowess.
Value Experience
It's interesting to look at the success rate of players making their first Home Runs Derby appearance vs. their second or third. It appears that players with experience have the upper hand over the rookies.
Yoenis Cespedes, in 2013 was the last player to win the Home Run Derby in their first start. Giancarlo Stanton didn't have a great performance in 2014 but responded by hitting 61 home runs in 2016.
Do you guys wanna see Giancarlo Stanton in the Home Run Derby again?

Here's a short clip from 2016 when he won: pic.twitter.com/9XIn6ghOhE

— YankeesMuse  (@YankeesMuse) July 12, 2022
This is a good example of how experience can help your second appearance. That's big for Kyle Schwarber, Juan Soto, and Ronald Acuna Jr.
Side note, there are rumors that Stanton could be the final participant in the 2022 field.
I wouldn't rule out Julio Rodriguez or Jose Ramirez, but it'll be tough for them to win the MLB HR Derby. Still, they'll likely present enough value to consider a wager.
Who Will Win the MLB Home Run Derby in 2022?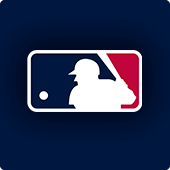 The 2022 MLB HR Derby is one of the best fields in years. I think I speak for everyone when I say I can't wait to watch these sluggers hit the ball out of Dodger Stadium.
Pete Alonso should garner much attention as the favorite, but Kyle Schwarber is my pick to win the 2022 Home Run Derby.
The 2022 MLB Home Run Derby odds have Schwarber behind Alonso, but he has been a better power hitter in 2022.
Fans can watch the Home Run Derby on ESPN on Monday, July 18, at 8 p.m. ET. The best MLB sportsbooks allow you to wager on the best power hitters in the league.
August
Casino of the Month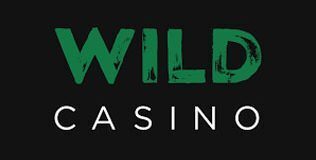 Welcome Bonus
250% up to $5,000