Betting Preview with Analysis for the 2022 MLB Draft

The 2022 MLB draft is fast approaching. On July 17th, young prospects will have a dream fulfilled by being drafted to the MLB. Unlike the NFL and NBA, these prospects won't immediately play at the professional level. Instead, they'll work their way through the minor leagues.
I'm looking at the MLB draft from a betting perspective. My 2022 MLB draft betting preview will cover the contenders for the No. 1 pick, other top prospects, and betting tips.
Let's not waste any time so here's my 2022 MLB draft betting guide.
Where to Bet on the 2022 MLB Draft
Unfortunately, we don't have MLB draft odds, but I wouldn't worry. We're over a week away from the start of the MLB draft. The best MLB betting sites should release odds and draft prop bets over the next few days.
In the meantime, we can examine how to choose the best site for betting on the 2022 MLB draft. The first step is finding a site that suits your betting style. It's imperative to pick a site that keeps your money safe.
From there, you can create your account and find the best value. That should help with profiting on the 2022 MLB draft.
Who Will Be the #1 Pick in the 2022 MLB Draft?
The Baltimore Orioles hold the No. 1 pick in the MLB draft for the second time in four years. Who will join the best farm system in baseball? My 2022 MLB draft preview has three potential options for the Orioles.
Druw Jones, OF, Wesleyan (GA)
Druw Jones enters the 2022 MLB draft with a superstar pedigree. His father, Andruw Jones, was a five-time All-Star and 10-time Gold Glove winner. That's a big reason his son enters the 2022 draft as the top defensive player.
Jones has outstanding speed and athleticism in the outfield. An above-average throwing arm should make him a future gold glove winner.
Now, are you spending the No. 1 pick on a defensive specialist? Absolutely not, but Jones has the offensive tools to justify being the top pick. Check out his numbers in his final season of high school.
.570 batting average
13 home runs
39 RBIs
9 strikeouts
33 walks
32 stolen bases
You don't need my 2022 MLB draft guide to know those are god-tier numbers. His 32 stolen bases prove he has elite speed, especially for a 6'4" player. He'll be tough to pass up for the Baltimore Orioles.
Many mock drafts have Jones going No. 1 to the Orioles, but they've surprised people in the Mike Elias era. He passed on Austin Martin in the 2020 draft for Heston Kjerstad. Like most things in life, it'll come down to money.
One team will land a potential star in Jones, whether it's Baltimore or someone else. If nothing else, he'll be roaming the outfield for 10+ years.
Termarr Johnson, 2B, Mays (GA)
Finding a player with more talent than Druw Jones will be challenging, but Termarr Johnson has the best chance to surpass him as the No. 1 pick. What's the reasoning behind this? Johnson may be the best hitter in decades.
That's high praise for a player who turned 18 in June, but scouts have raved about his hitting tools. Some have given him an 80 grade on a 20-80 scale. How can you argue with that?
The left-handed batter likely won't be a 35+ homer player, but a potential .310+ batting average with 25+ home runs. It's not easy to pass on a player of his caliber. Johnson could be the player for the Baltimore Orioles.
"I think Termarr is worthy of the No. 1 pick, but I also think of the guys they are looking at, he might produce the biggest discount also."@jimcallisMLB on why the Orioles might select Termarr Johnson with the No. 1 overall pick. https://t.co/x6F5tvGOAL

— Orioles on MASN (@masnOrioles) June 27, 2022
The biggest downside to his game is defense. Johnson isn't a terrible defender, but he's also not great. He played shortstop in high school, but he'll likely transition to second base because of his arm strength.
He's also not the most athletic player. You would think a 5'10" player with his build would be quick, but it's not there. You can teach players how to improve their hitting and defense, not speed.
Still, his hitting upside will be tough to pass on. The Orioles could opt for Johnson if Jones wants the full slot bonus. That would allow them to go under the slot. It'd give the Orioles yet another top prospect.
Jackson Holliday, SS, Stillwater (OK)
The dark horse contender for the No. 1 pick is Jackson Holliday. Like Druw Jones, Holliday is the son of an MLB All-Star. Matt Holliday was a seven-time All-Star and four-time Silver Slugger in his 15-year career.
Matt was a seventh-round pick in the 1998 MLB draft. I'd say there's a good chance Jackson goes higher than the seventh round. Holliday isn't as good a hitter as Termarr Johnson, but he has elite hitting tools.
Holliday had a record-breaking year in his senior season. He hit .685 with 17 home runs and 39 RBIs while stealing 30 bases. It's no wonder the Baltimore Orioles have him on their radar.
Jackson Holliday, SS, Stillwater (OK) HS
If the Orioles don't take Jones at No.1, then their pick should be Holliday. He's extremely difficult to strike out, with #PitchRecognition very high, something rare for a kid his age at this level of experience. https://t.co/4eKRv2sba3

— Peter Fadde (@DrFadde) June 23, 2022
Holliday's tools are in between Johnson and Jones. His hitting is better than Jones, and he runs faster than Johnson. However, does he have a particular skill that outweighs either player? It's almost a quantity of quality approach with Holliday.
He's a solid defender in the infield. Holliday should remain at shortstop thanks to his arm strength and quickness. That's another area that gives him the advantage over Johnson.
I wouldn't put him in the discussion for the No. 1 pick if this were anyone other than the Orioles. However, we know they prefer players that will take less money. My 2022 MLB draft guide believes that could happen.
The top US betting sites should provide good value for him being the No. 1 pick.
Top US Betting Sites
Other Top 2022 MLB Draft Prospects
We've talked about the players in discussion for the No. 1 pick. Now, it's time to spotlight the players that could become top-five picks. Let's see how my 2022 MLB draft preview views that group of players.
Brooks Lee, SS, Cal Poly
In October 2021, we covered the odds for the 2022 MLB draft No. 1 pick. The overwhelming favorite was Cal Poly shortstop Brooks Lee. Lee can no longer make that claim, but he'll still be a top pick.
Unlike the top prospects, Lee went to college to play for his father at Cal Poly. He overcame a knee and hamstring injury to win co-Big West Player of the Year in 2021.
The switch-hitter should be one of the top hitters in the 2022 draft class. He never had elite power numbers but hit over .340 in his last two seasons at Cal Poly. Lee impressed many with his performance in the Cape Cod League.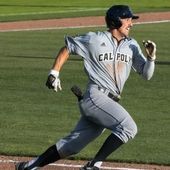 .405 batting average
6 home runs
13 RBIs
He struggled with his plate discipline, striking out 16 times compared to three walks. However, he looked much better at Cal Poly, walking 46 times with 28 strikeouts. That has him among the top players in the 2022 MLB draft.
Lee should move to third base thanks to his plus arm strength. His defensive flexibility makes him an intriguing option for teams picking in the 3-7 range. It's hard to see him falling any lower.
I doubt the Baltimore Orioles have him on their radar, but he'll be a top pick. Will he be the top college player off the board?
Elijah Green, OF, IMG Academy (FL)
At this point last year, Elijah Green was the consensus top player in the 2022 MLB draft class. People were comparing his potential to Bryce Harper and Stephen Strasburg. Why doesn't my 2022 MLB draft betting preview have him among the contenders for the No. 1 pick?
We'll talk about that but let's focus on why he's a top prospect. There's a lot to like about his game. He has raw power with elite speed. Green is a threat to steal bases anytime he records a hit or walk.
Green might not match Druw Jones, but his athleticism makes him a potential star in the outfield. Here are his numbers in 25 games as a senior.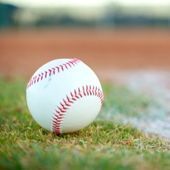 .462 batting average
9 home runs
32 RBIs
We know why Green is among the best prospects in the 2022 draft class. He isn't in the discussion for the No. 1 pick because of his swing-and-miss approach.
Green has struggled against elevated velocity and off-speed pitches. It won't cause him to drop out of the top 10, but there's concern about his approach at the MLB level. Will he be able to fix that approach in the minors?
Teams will look past those issues and use a high draft pick on him. His potential may lead to a stellar rookie season and could potentially land him on our list one day.
Dylan Lesko, RHP, Buford (GA)
The lack of pitchers near the top is an interesting dynamic in the 2022 MLB draft. There's a strong chance we won't see any pitchers in the top 10. Honestly, we might not see any in the top 20.
Dylan Lesko is the top pitcher in the 2022 class. He burst onto the scene after winning Gatorade National Baseball Player of the Year in 2021. Lesko pitched 60 innings with 112 strikeouts and a 0.35 ERA.
Please take a moment to think about how impressive that is. Why doesn't my MLB draft prediction have him among the top players?
Vandy commit and top-ranked MLB Draft pitching prospect Dylan Lesko underwent Tommy John surgery on Tuesday, per @kileymcd pic.twitter.com/YjUb6hfS3L

— B/R Walk-Off (@BRWalkoff) April 27, 2022
Unfortunately, Lesko underwent Tommy John surgery in April. That should keep him out through the end of 2023. We've seen many pitchers pitch at an elite level following Tommy John, but it won't help his draft status.
If he returns to form, his MLB team will receive a pitcher with an elite changeup and plus fastball. Lesko has no problem locating his pitches. How much can we criticize a pitcher with a 0.35 ERA?
The biggest thing for Lesko will be getting healthy and returning to form. Even without the surgery, he likely would've needed more innings to reach his potential. Thankfully, the 18-year-old has plenty of time.
My 2022 MLB draft betting guide believes he'll be the first pitcher off the board.
MLB Draft Betting Tips for 2022
It's only a matter of time before we have MLB draft odds. Let's get ahead of the game with the top betting tips for the 2022 MLB draft.
Don't Bet on Teams Drafting for Positional Need
The best way to approach betting on the NFL draft is to determine the top positional need for a team. If they have a void at wide receiver, they're likely to address it in the first or second round. You can apply the same logic to the NBA.
However, I wouldn't follow the same advice for the MLB draft. It's rare to see a team draft for positional need, especially at the top.
The Baltimore Orioles are a great example. Check out the positional breakdown of their top 10 prospects below.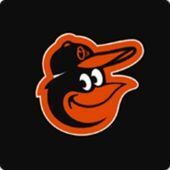 2 Pitchers
5 Infielders
3 Outfielders
Theoretically, the Orioles should use the No. 1 pick on a pitcher. Well, they aren't going to take someone like Dylan Lesko when the prospects rankings have him outside the top 10. The fastest paying sports betting sites won't have Lesko to the Orioles.
Termarr Johnson and Jackson Holliday are among the top contenders, despite Baltimore having five infielders among their top 10 prospects.
There's no need to worry about the fit when the player won't be in the majors for two years.
Look at the Past Trends
The MLB draft is unique from other sports because you can select players from high school or college. Typically, you'll see teams take the best player on the board, but that's not always the case.
Fangraphs' draft trends does an excellent job examining which teams prefer high school players and who's more likely to take a college player.
The No. 1 pick will garner the most betting interest, so I want to point out their approach. GM Mike Elias likes to go under slot with his top pick. His top pick will sign for less money, allowing him to go overslot in the later rounds.
2 years later, Kjerstad is hitting .418 with a 1.097 OPS, Westburg has cracked MLB's Top 100 prospects, and Martin has already been traded once and is bottoming out at Double-A. pic.twitter.com/rtDsaGq0d6

— Andrew McKay (@apmckay) July 6, 2022
The Baltimore Orioles didn't do this in 2019, selecting Adley Rutschman. However, they made this move in 2020 and 2021. Elias also did this in 2012 with the Houston Astros. He passed on Byron Buxton, selecting Carlos Correa.
That should lead to uncertainty surrounding the No. 1 pick. Druw Jones may open as the favorite, but I'd proceed with caution. Someone like Jackson Holliday could be the pick if he takes less money.
Other MLB Markets to Bet on in 2022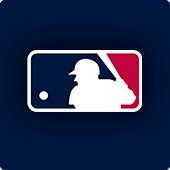 The 2022 MLB draft has talent near the top. It'll be interesting to see if the Baltimore Orioles make another surprise selection or go with the likely best player in Druw Jones.
My 2022 MLB draft betting preview proceeds without odds, but we have many betting options for the MLB.
Bettors can examine the MVP, Cy Young, and Rookie of the Year race. The markets will continuously change throughout the season.
I imagine the World Series will garner the most betting interest. Check out the latest 2022 World Series odds to make your top pick.
AUGUST
Casino of the Month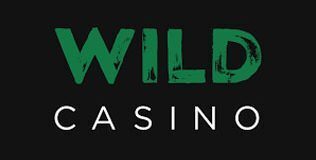 Welcome Bonus
250% up to $5,000
Read Review
Visit Site