2022 Masters Snooker Betting Preview – Odds and Contender Analysis

China's Yan Bingtao will be hoping to defend his Masters crown when snooker's elite descend on London's iconic Alexandra Palace in January 2022.
The 2022 Masters – also referred to as the 2022 Cazoo Masters for sponsorship reasons – will be the second Triple Crown event of the snooker season, following the 2021 UK Championship.
Although the Masters isn't a ranking event, it is still regarded as one of the most prestigious tournaments on the circuit. That's why stars like Judd Trump, Ronnie O'Sullivan, Neil Robertson, and Mark Selby will be eager to snatch the title from Yan.
In this Masters betting preview, I look at the 2022 Masters odds and examine all the contenders for the crown. I also share a ton of useful snooker betting tips and predictions along the way.
Let's begin by checking out the bookies' odds for the snooker Masters before working our way through everything else.
Odds for the 2022 Masters Winner
Here are the 2022 Masters winner odds. I have included the top 20 players here, so head over to the best snooker betting sites if you want to see the full Masters odds list.
As you can see, Judd Trump (4.00) is the bookies' favorite to win the Masters in 2022. The 2019 champion is coming off a strong 2020-21 season looks in excellent form at the moment.
Those who know a thing or two about snooker won't be shocked to see Ronnie O'Sullivan (5.50) among the frontrunners. Among his 74 tournament wins, the 45-year-old has clinched a record seven Masters titles.
Neil Robertson (6.00) and Mark Selby (6.50) are also expected to challenge for the trophy. Robertson won the Masters in 2012, while Selby won the third of his three titles a year later.
Previous Masters winners such as Shaun Murphy (17.00) and Mark Allen (19.00) are also in the mix, having triumphed in 2015 and 2018, respectively.
Defending champion Yan Bingtao (23.00) is further down the Masters snooker odds list, along with his compatriot, Ding Junhui (23.00).
Which Players Have Won the Masters Recently?
Not only has O'Sullivan claimed seven Masters titles throughout his incredible career, but he has also won three of the previous eight.
Since O'Sullivan's last triumph, however, four different men have lifted the trophy – underlining the competitiveness of the tournament.
PAST 10 MASTERS WINNERS
Year
Winner
Runner-Up
Final Score
2021
Yan Bingtao
John Higgins
10-8
2020
Stuart Bingham
Ali Carter
10-8
2019
Judd Trump
Ronnie O'Sullivan
10-4
2018
Mark Allen
Kyren Wilson
10-7
2017
Ronnie O'Sullivan
Joe Perry
10-7
2016
Ronnie O'Sullivan
Barry Hawkins
10-1
2015
Shaun Murphy
Neil Robertson
10-6
2014
Ronnie O'Sullivan/td>
Mark Selby
10-4
2013
Mark Selby
Neil Robertson
10-6
2012
Neil Robertson
Shaun Murphy
10-6
It's safe to say that Yan was not expected to win the previous edition of the competition. The #12 seed had a pre-tournament price of 51.00, but he managed to upset the odds.
Can Trump add to his 2019 success? Will Ronnie rise to the top once again? Or could Bingato stun everyone by securing back-to-back titles?
Let's find out.
Trump is Playing Supreme Snooker Right Now
Is there a better snooker player on planet earth than Judd Trump right now?
That is a big question to ask, of course – and an even bigger question to answer! But if his performances over the past couple of years are anything to go by, Trump could easily clinch his second Masters title in 2022.
Across 2020 and 2021, "The Ace in the Pack" has reached ten finals – triumphing on no fewer than eight occasions. With five tournament wins coming last season alone, he is arguably in the form of his life at the moment.
Having been forced to withdraw from the 2021 Masters after testing positive for COVID-19, Trump will surely be desperate to make amends in 2022.
He may only have one Masters title to his name so far. Yet, having reached a further three semi-finals in the past decade, it feels like the 32-year-old is due another victory at Ally Pally.
Will O'Sullivan Add to His Seven Masters Titles?
It's fair to say that 2020-21 was a season to forget for O'Sullivan.
"The Rocket" entered 13 different tournaments during the previous campaign, but he failed to get his hands on a single piece of silverware. To make matters worse, he reached five finals – losing to Trump, Selby, Robertson, Jordan Brown, and John Higgins.
Although Ronnie has lost seven of his last 11 ranking finals, you would be a fool to write him off. He may not be at the top of his game right now, but he is capable of producing moments of magic at will.
When you look at the bigger picture, the six-time world champion has been involved in 13 of the past 27 Maters finals. That's almost 50%!
He won the first of his seven titles in 1995 and last triumphed in 2017. In addition, he has reached six Masters finals over the years – most recently losing to Trump in 2019.
You get the picture, right? O'Sullivan is the undisputed master of the Masters!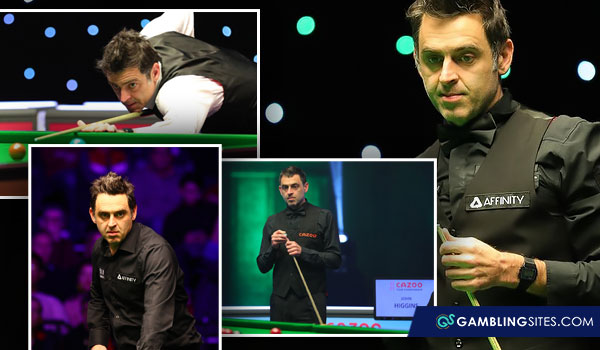 Robertson Hasn't Won the Masters Since 2012
Robertson's first – and only – Masters title came back in 2012. The Australian then lost to O'Sullivan in the 2013 final before losing the 2015 showpiece to Murphy.
Since then, Robertson hasn't enjoyed much success in the tournament. He has failed to make it past the semi-finals in each of the last six seasons and heads into the 2022 event on the back of two consecutive first-round exits.
Despite his recent Masters woes, "The Melbourne Machine" clinched not one, but two titles last season – winning both the UK Championship and Tour Championship.
On top of that, he reached a further two finals during the previous campaign. After falling to Trump in the English Open showpiece, he suffered a 10-6 defeat to Allen in the Champions of Champions final.
With a whopping 30 tournament wins under his belt (20 ranking, 6 non-ranking, 4 minor-ranking), Robertson is more than capable of going all the way at Ally Pally.
Can Selby Build on His World Championship Win?
Fresh from sealing his fourth World Championship crown in eight years, Selby will be supremely confident of challenging for the Masters trophy in 2022.
The 38-year-old notched a memorable 18-15 victory over Murphy in May to secure yet another world title. Now, he will have his sights set on ending his almost decade-long wait for another Masters triumph.
Selby reached five Masters finals across a dominant seven-season period between 2008 and 2014, winning on three occasions (2008, 2010, 2013). He lost the 2009 and 2014 finals to O'Sullivan.
Since then, however, he hasn't featured in any of the past seven finals. In fact, he hasn't made it past the quarter-finals in that time and has suffered four first-round eliminations along the way.
I'm not exactly sure why Selby has struggled so much in the Masters in recent years. One thing is certain, though: he has the ability to claim a fourth Masters crown in 2022.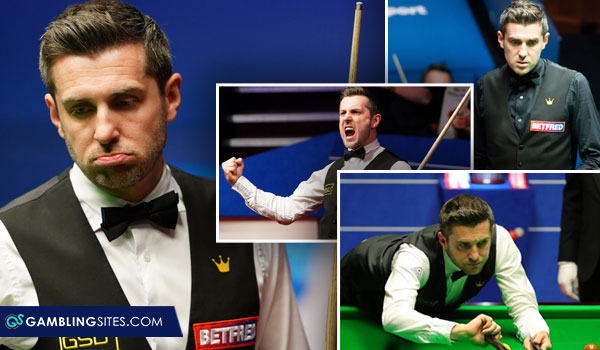 2022 Masters Sleepers to Consider
As the Masters odds suggest, there are four clear frontrunners to lift the trophy. Still, there are plenty of other players to think about if you're betting on Masters snooker in 2022.
Here are a few outsiders to consider.
Could Higgins Go One Better in 2022?
Higgins reached four Masters finals between 1995 and 2006, winning two and losing two. However, the Scotsman failed to make it to a final in the subsequent 14 seasons.
Following years of Masters failures, the four-time world champion finally reached his fifth final last season. Although he lost 10-8 to Yan in the showpiece, he gave an excellent account of himself throughout the tournament.
The veteran beat Allen, O'Sullivan, and Gilbert on his way to the 2021 final. If he can claim more notable scalps in 2022, he will give himself a genuine chance of going all the way.
Is Yan Capable of Defending His Crown?
Yan was just 20 years of age when he won the 2021 Masters. As I already mentioned, the Chinese prodigy was priced at 51.00 to secure the title before the tournament started – so it is no real surprise that the bookies have priced him at 23.00 this time around.
"The Tiger" knocked out Robertson in the very first round last season before dispatching Maguire, Bingham, and Higgins en route to sealing the silverware. But can he do it again?
Needless to say, it will be extremely difficult for Yan to emulate last season's heroics. Yet, having proved that he has what it takes to win a Triple Crown event, he simply cannot ignore him.
The Best of the Rest
Kyren Wilson (15.00) reached the 2018 Masters final but has failed to make it past the quarter-finals since then.
Shaun Murphy (17.00) lost the 2012 final before triumphing in 2015. Although he has reached the semi-finals since then, he has also suffered three first-round exits following his title win.
Keep an eye out for Stuart Bingham (21.00), too. The 45-year-old has enjoyed something of a revival over the past couple of years – winning the 2019 Masters before reaching the final last season.
Betting on the 2022 Masters
When it comes to betting on the Masters in 2022, you should be aware that each of the previous five editions of the tournament have dished up a different winner.
It is also worth remembering that nine different men have graced the final over the past five seasons; that tells you everything you need to know about the competitive nature of the event.
Only one player – O'Sullivan – has defended the Masters crown since 2002. Considering that statistic, it is highly unlikely that 21-year-old Yan will clinch back-to-back titles in 2022.
In my eyes, there is very little between the bookies' four frontrunners at the moment. As the clear favorite, Trump could easily get his hands on a trophy. But O'Sullivan, Robertson, and Selby also have what it takes to succeed.
With the tournament getting underway on January 9, there is still plenty of time for things to change. Players will almost certainly dip in and out of form between now and the start of the tournament, so make sure you keep an eye on the snooker world.
Before the Masters, we have the 2021 UK Championship to get our teeth into – starting on November 23. If you're planning to wager on the UK Championship, I highly recommend checking out my betting preview for the event.
September
Casino of the Month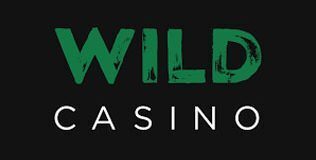 Welcome Bonus
250% up to $5,000