Best March Madness Bonuses and Promotions for 2022

With the biggest college basketball tournament coming up soon, you're probably wondering what kind of great 2022 March Madness promotions you can take advantage of.
Luckily for you, I have just the thing. There are many great sites offering fantastic promos for the 2022 March Madness Tournament. Everything from colossal bracket challenge prizes to welcome bonuses to Bitcoin and NFTs.
The list isn't endless, but it sure is bountiful. If you plan on betting on March Madness this year, it makes sense to access the best promos and bonuses online. To help you decide which to take advantage of, here are the best 2022 March Madness promotions that you need to know about.
Best 2022 March Madness Promos
March Madness is primetime for sports bettors. Those huge upsets are always fun to see and even more fun when it becomes a winning bet.
One of the best things about the top March Madness betting sites is that they offer fantastic promotions on the college basketball tournament. These promos are great if you are planning on betting on March Madness already or need some enticement to do so.
With March Madness still a bit of time away from us, more promos will come between now and then. Last year had some awesome ones like Bovada's 75% Bitcoin Bonus for March Madness up to $750, 100% up to $2,500, and Bracket Entries.
Let's look at some of the best promos going on right now.
BetUS Multi-Bracket Contest
This is technically a contest, but the rewards are counting it as a promotion as well. If you aren't confident in your bracket and think it will be broken relatively early, this contest is for you.
On BetUS, they are offering three contests for March Madness. They have the full 64 team bracket, a 16-team bracket, and an 8-team bracket. This is a great way to combat your impossible task of getting a perfect bracket.
BetUS is offering a grand prize, of course, but you also get free plays and casino chips as rewards as well. Here is a full breakdown of the contests and the rewards with it.
Contest
1st Place Prize
Other Prizes
Start Date
64-Team Bracket
$1 million
Most Correct Picks: $5,000 free plays
2nd – 5th: $250, $100, $50, $25 free plays
11:59 a.m. ET
3/19/22
16-Team Bracket
$10,000
2nd Place: $250 BetUS Casino Chip
3rd – 5th: $100, $50, $25 free plays
Before Tip-Off of First Round of 16
8-Team Bracket
$10,000
2nd Place: $250 BetUS Casino Chip
3rd – 5th: $100, $50, $25 free plays
Before Tip-Off of First Round of 8
Each round requires you to deposit $100 after one round and before the next one to be eligible. Make sure you read on their page the specific dates because you won't be able to join if you miss certain time slots.
This one has a bit of a technical challenge and will require your attention when the rounds start. At the end of the day, if you are one of the jackpot winners, it could very well be worth it.
The rewards for this contest are great and give you multiple chances to win a jackpot prize, as well as other nice rewards.
Refer a Friend to Bovada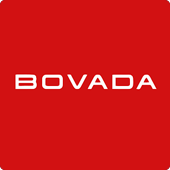 Bovada offers $125 for all customers who refer their friends to their site just in time for March Madness.
You get up to $100 if your friend's first deposit is $50, and you can get an extra $25 when they use Bitcoin. Your friends might be the bigger beneficiaries here, too, because they get up to $3,750 in welcome bonuses on Bovada.
All you have to do is send your friend Bovada's referral link, have them sign up and deposit, and you get your $125.
BetOnline Sports Reload Bonus
BetOnline has another fantastic bonus that we can use for March Madness. They offer a 25% sports reload bonus of up to $250 ($62.50). You must use the promo code "LIFEBONUS" when you deposit to get the reward.
Some small vital things to know to qualify are; $50 is the minimum entry to qualify, you cannot use Skrill or Neteller, and you must be in the USA or Canada.
If you can meet all those requirements, then you should get a nice reward when loading up your accounts for March Madness.
Top March Madness Bonuses for 2022
The promos will get better the closer we come to March Madness, but the bonuses are already here. Now is a perfect time to sign up for these great betting sites because they offer some very generous welcome bonuses.
Here are some of the best bonuses that you can take advantage of for the 2022 March Madness basketball tournament.
BetOnline Sports Bonus
BetOnline is not stopping in the welcome bonus arena, offering a 50% sports welcome bonus when you sign up on their site.
You can get up to a whopping $1,000 in bonuses by signing up on BetOnline. That means if you plan on betting around $2,000 on the 2022 March Madness, BetOnline will give you another $1,000 on top of that.
Here are some key things to know if you sign up for this specific promo.
You must use the promo code "BOL1000"
A minimum deposit of $55 is required to qualify for this bonus
You cannot use Skrill or Neteller
Maximum Bonus is $1,000
10 times rollover requirement
You must use any existing free plays already in your account before claiming any new free plays
All free plays expire in 30 days unless otherwise stated. At the 30-day mark, any unused free plays will disappear from your account
Non-transferable
Sportsbook only, no racebook, casino, poker, or live betting
The expiring free plays in 30 days might scare some people, but if you plan to spend it all on March Madness, you will be more than fine here. I would note which day you sign up and make sure to spend your free plays within the next 29 days.
Bovada Welcome Bonuses
Bovada is getting in on the fun here too. They have a couple of different welcome bonuses, but their sports bonus is looking like the top one right now.
They are offering a 50% welcome bonus of up to $250 to "welcome you to the big leagues." All you have to do is click redeem, and the extra funds will be in your account within 30 minutes.
The best part is the fast turnover between when you sign up and when you receive your bonus. Getting a large bonus could take longer than usual, but Bovada's quick turnaround is a huge gift here.
You can only receive the bonus on your first deposit. The bonus is not eligible for live dealer games either.
Make sure you read over the instructions for the bonus thoroughly to make sure you are following the correct steps here. Your nice welcome bonus will make March Madness betting that much more fun if you can do that.
200% Crypto Bonus at BetUs
One more amazing March Madness bonus for 2022 comes at BetUs. To be frank, BetUs has several great bonuses and promos for March Madness, but this one undeniably takes the cake.
Here's all of the information you'll need to know.
200% Crypto Bonus
150% Sports, 50% Casino
Promo Code: JOIN200
There's more where that bonus came from, as BetUs also has a 250% casino bonus and a 20% cash bonus. There isn't anything on the site specifically for the NCAA tourney just yet, but with so much sports betting being done with cryptocurrencies these days, this bonus is a good one to jump on.
Oh, and if you want more reasons to share the love, you can tap into their 100% referral bonus.
Real Money March Madness Contests for 2022
Everyone has filled out their bracket before, but how about filling out a bracket for money? Those free contests are great and all, but the rewards for the actual cash March Madness contests are enormous.
Let's check out some of the bracket contests that are already opening for this year's edition of March Madness.
MyBookie MyBracket Contest
MyBookie's contest has a huge reward for you crypto lovers.
I'll speak in terms of regular cash for those of you not into crypto. Crypto has been on the rage over the past year or so, and their prices have been enormous. Even if you aren't that interested in the overall concept, the price is too good to ignore for MyBookie's contest.
1st place earns one whole Bitcoin, which you can see the price of on our Bitcoin gambling guide page.
??BRACKET SZN IS HERE!??

– First Place: 1 Bitcoin
– Second Place: NFT Doodle #9432 (valued at $50K)
– And over?$100K in other prizes!

Take advantage of the Early Bird Special and Buy 2, Get 1 Free for a limited time only.#MarchMadness GO –> https://t.co/5CdVfTEJgl pic.twitter.com/1dRPAjBuIE

— MyBookie – Bet With The Best (@MyBookie) March 1, 2022
At the time of this writing, the price of Bitcoin is north of $38,000. Winning $38,000 is huge for anyone in Bitcoin or regular cash.
1st place gets the one whole bitcoin reward, while second place gets in on the crypto fun as well. NFT: Doodle #9432 is offered for the second-place winner, currently valued in the $20,000 range. If you are also into NFTs, MyBookie will be your favorite March Madness betting site to utilize.
Third place wins $5,000 for those who want their cash, and understandably so.
The contest opens on Monday, March 14th, 2022, and closes on Thursday, March 17th, 2022, at noon ET, and the entry fee is $10.
This is a one-of-a-kind bracket challenge, and you will be sure to love it if you are a crypto fan.
BetOnline Bracket Madness Contest
BetOnline has a huge March Madness bracket challenge with massive rewards. The total prize pool is a whopping $275,000, highlighted by a $75,000 first-place prize.
You can enter this contest up to 20 times, and each entry fee is cheaper progressively. Your first entry fee will be $25, but then it drops to $20 for your second, $15 for your third, $10 for your 4th through 10th entries, and finally $5 from your 11th to 20th entries.
This is perfect for those of you who cannot decide on a few different teams for this year's March Madness. You can utilize the discounted prices as ways to maximize your brackets' potential.
If you choose not to purchase all 20 entries, you can come back and buy more entries at any time until the deadline, which is Thursday, March 17th, 2022, at 12:15 p.m. ET.
The point system is as follows below.
1 point for every correct selection in the 1st Round
2 points for every correct selection in the 2nd Round
4 points for every correct selection in the Sweet 16
8 points for every correct selection in the Elite 8
16 points for every correct selection in the Final Four
32 points for picking the winner of the Championship Game
If you are lucky enough to place among the top 1,000 in the contest, you will earn a minimum of $50.
Free March Madness 2022 Contests
If you aren't very interested in the money contests for the 2022 March Madness, don't feel left out. We still have free bracket challenges available for you to participate in and win some prizes.
You won't have as much free will as you do with the multiple entry fees like the money contests, but it is still fun to do and make another bracket. With that being said, let's check out a free bracket challenge that has great prizes.
BetNow Bracket Madness
BetNow has a massive $1 million bracket contest free of cost regarding the entry fee. You only get one entry per household, but that should be fine for most bettors.
If you are lucky enough to place in the top 30 of contestants in this challenge, you will earn a prize of $12,000. That number jumps to $50,000 if you place in 4th place, $100,000 in 3rd place, $200,000 in second place, and $350,000 to the first-place champion.
These prices are enormous given that there is no cost to enter this contest. All you have to do is have an active account in BetNow.
The grand prize will be paid out in 6 installments over six months, and you must have a valid email address. I'm sure nobody would be upset over the installments because you are way more prosperous than you were before.
This is an excellent contest for those of you who understandably do not want to spend money on an entry fee for a bracket contest. There is a strong reason why nobody has had a perfect bracket, as March Madness is the king of upsets and shocking games.
Betting on March Madness in 2022
This year's March Madness is shaping into one of the most exciting ones yet. We have tons of top teams that can win it all this year. If you feel lucky about this year specifically, why not try and win one of these huge prizes?
You can at least take advantage of these great promos and welcome bonuses that these excellent sites have to offer. You can roll with the veteran coaches like Coach K and his Duke team, or you can choose to go with the best players like Oscar Tshiebwe from Kentucky.
The bracket challenge is insanely hard and impossible, but you will be cemented into sports history if you become the first person ever to have a perfect bracket. Use these great betting sites for all your March Madness needs this year.
Be sure to check out our March Madness betting guide if you need some extra help.
September
Casino of the Month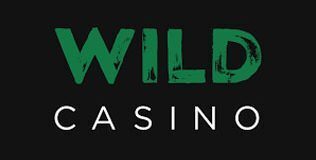 Welcome Bonus
250% up to $5,000