Guide for Betting on the 2022 Indy 500 – How and Where to Bet

The 2022 Indianapolis 500 continues to move closer and closer. The GMR Grand Prix was the final race ahead of the Indy 500, meaning the festivities are right around the corner.
There is nothing like the Indy 500 for a racecar driver. Drivers will come worldwide to compete in the "Greatest Spectacle in Racing." The Indy 500 betting guide will break down the top sites, odds, top contenders, and sleepers.
Check out the top betting sites before looking at the 2022 Indy 500 odds.
Where to Bet on the 2022 Indy 500
The best Indy 500 betting sites have been on top of updating the 2022 Indy 500 betting odds. Each site will have pricing differences, so shop around if you prefer one driver over the field.
I wish I could tell you one site that stands out above the rest, but they've all done a great job with the Indianapolis 500 odds.
BetUS offers a 125% bonus on your first deposit, so visiting their site wouldn't be a bad idea.
I'd recommend reading reviews on each site and signing up ahead of time. That way, you feel safe with your money.
Key Details for the 2022 Indy 500
When: Sunday, May 29
Where: Indianapolis Motor Speedway in Indianapolis, IN
Time: 12:45 p.m. ET
How to Watch: NBC
The 2022 Indy 500 might be two weeks away, but they'll begin practice on Tuesday, May 17. Practice and time trials will stretch through May 23.
On Friday, May 27, the Indy 500 will have its final practice session. This is everyone's last chance to hit the track before the 2022 Indy 500. By then, we should have a better idea of who will win the 2022 Indy 500.
The race will begin Sunday, May 29, at 12:45 p.m. ET, but NBC will have pre-race coverage at 11 a.m. ET. Fans won't want to miss the buildup to the Indy 500.
2022 Indy 500 Odds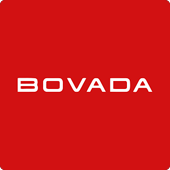 There hasn't been a clear favorite during the 2022 IndyCar season, reflecting the 2022 Indy 500 odds, per Bovada.
Four drivers open as the favorite, including 2008 Indy 500 winner Scott Dixon. Josef Newgarden and Colton Herta have each scored a victory in 2022, while Alex Palou is the defending IndyCar Series Champion.
There isn't much movement from the early 2022 Indy 500 odds. Herta joined the group of favorites, while four-time Indy 500 winner Helio Castroneves moved from (+1800) to (+1600) odds.
Jimmie Johnson and Romain Grosjean dropped from (+2500) to (+2800). Johnson has had little success in IndyCar, but Indianapolis Motor Speedway has treated him well in NASCAR.
Bet on the Indy 500 at Bovada
This list represents the upper echelon of contenders for the 2022 Indy 500. Feel free to read our site review for Bovada before checking out the full odds.
Top Contenders for the 2022 Indy 500
There's a strong chance the winner of the Indy 500 will come from the top contenders. Here are my favorite picks from the Indy 500 contenders.
Alex Palou (+800)
Alex Palou has had an impressive rise in IndyCar. Palou struggled in his rookie season, scoring one podium finish in 14 races. He finished 16th in the standings but returned as one of the top drivers in 2021.
Palou kicked off the season with his first career victory. He briefly lost the points lead late in the season, but three straight finishes of fourth or better earned him the championship.
ALEX PALOU IS YOUR 2021 INDYCAR CHAMPION!

𝐖𝐄 𝐑𝐄𝐏𝐄𝐀𝐓: 𝐀𝐋𝐄𝐗 𝐏𝐀𝐋𝐎𝐔 𝐈𝐒 𝐘𝐎𝐔𝐑 𝟐𝟎𝟐𝟏 𝐈𝐍𝐃𝐘𝐂𝐀𝐑 𝐂𝐇𝐀𝐌𝐏𝐈𝐎𝐍!@AlexPalou | @IndyCar | @NTTDATAServices pic.twitter.com/l3QyfONceN

— Chip Ganassi Racing (@CGRTeams) September 26, 2021
Palou has yet to win in 2022, but his numbers are impressive. He scored three podium finishes in his first four races. He led 22 laps en route to a third-place finish at Long Beach. Palou had a rough performance in the Indy Grand Prix, but the weather caused much chaos.
I doubt that performance will break his momentum. Palou has been one of the best drivers in 2022, and the Indy 500 betting odds give him a great chance to score a victory.
This will only be his third start in the Indy 500. He had an impressive seventh-place qualifying position in 2020, but a crash ended his day. Last year, he was one of the cars to beat.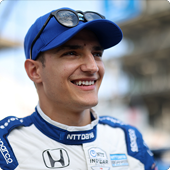 Starting Position: 6th
Finishing Position: 2nd
Laps Led: 35 of 200
Four drivers led 20+ laps in the 2022 Indy 500, but the race came down to Palou and Helio Castroneves. The pair swapped the lead in the final six laps, but Castroneves led the final two laps.
It's tough to come close and not win, but Palou showed that he would be an Indy 500 contender for many years. The 25-year-old should be in contention for the second straight year.
Palou is looking for his first victory of 2022. I can't think of a better race to score that win than the Indy 500.
Scott McLaughlin (+900)
Is Scott McLaughlin the 2022 version of Alex Palou? McLaughlin was a rookie last season, only scoring one podium finish. He was top 10 in the standings to start the season but faded down the stretch.
Like Palou, McLaughlin opened his second season in IndyCar with his first career victory. His performance in the first two races of 2022 put him on everyone's championship radar.
| | | |
| --- | --- | --- |
| Race | Finishing Position | Laps Led |
| St. Petersburg | 1st | 49 |
| Texas | 2nd | 186 |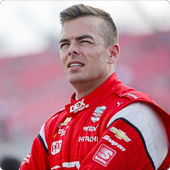 McLaughlin dominated from the pole at St. Petersburg, leading 49 of the 100 laps. He started second at Texas but led the opening 56 laps. He reclaimed the lead with 50 laps to go, but Josef Newgarden passed him on the final lap.
McLaughlin should've opened the season with back-to-back victories, but it's hard to criticize those performances. He has only led five laps in the last three races, but he has a sixth-place finish.
The Indy 500 betting preview has McLaughlin as a top contender because of his 2022 performance. We have to value that over his Indianapolis stats because this is only his second Indy 500 start.
There wasn't much to like about his performance in the 2021 Indy 500. McLaughlin started 17th and was never in contention. He scored a disappointing 20th-place finish.
That performance might cause some people to shy away from McLaughlin as their Indy 500 pick, but that might be a mistake. He's running much better than he was a year ago. Palou was in the same position and nearly won in his second Indy 500 start. Because of that, I wouldn't fade McLaughlin.
He dominated the only oval race of 2022. Can he use his Texas success to win the 2022 Indianapolis 500?
Sleepers That Could Surprise Us at the 2022 Indy 500
Last year, Helio Castroneves showed us that anyone could win the Indy 500. Please take a look at my favorite Indy 500 sleepers.
Marcus Ericsson (+2500)
Marcus Ericsson is on a similar path to Alex Palou and Scott McLaughlin. His is slightly different as his big jump came in his third season, but he looks strong in 2022.
Ericsson only had one podium finish in his first two seasons. He finished seventh or worse in his first six races of 2021, but he hit his stride following the 2021 Indy 500. Check out his numbers in the final ten races.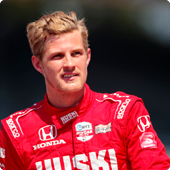 2 wins
3 podium finishes
45 laps led
8 average finish
If you take out a 28th-place finish in the season finale, that average finish becomes 5.6. Ericsson's strong performance has carried over to the 2022 season.
He has led 20 laps, scoring a pair of top-five finishes. A fourth-place finish in the Indy Grand Prix should give him momentum for the Indy 500. Can he pick up his third career IndyCar victory?
Honestly, there hasn't been much to like about his Indy 500 performances. He finished outside the top 20 in his first two starts. He crashed in the 2020 Indy 500, so take it with a grain of salt.
Last season marked his best Indy 500 performance. He started ninth and finished 11th. We talked about how well he performed after that race.
He enjoys a cup of @HuskiChocolate while he watches his cooking shows.

Get To Know: Marcus Ericsson #8 – Chip Ganassi Racing: https://t.co/cO0UBRvPii @Ericsson_Marcus // @IndyCar

— Chip Ganassi Racing (@CGRTeams) May 8, 2022
Like McLaughlin, I believe Ericsson's 2022 performance will be more indicative of his Indy 500 hopes. The Indianapolis 500 odds aren't in his favor, but he has shown the ability to win races.
He was arguably the best driver in the second half of the 2021 season. A crash at Long Beach brings his numbers down, but I wouldn't count him out in the Indy 500.
Ericsson should be on your shortlist of Indy 500 best bets. He'll be a strong contender in the 2022 Indy 500.
Rinus VeeKay (+2800)
Rinus VeeKay hasn't emerged as a top contender in IndyCar, but he continues to improve. VeeKay's best performance from his rookie season was in the Indy Grand Prix. He started on the pole, leading 15 laps en route to a third-place finish.
Last season, VeeKay had a three-race stretch with a pair of top-two finishes. That included his first career victory in the Indy Grand Prix.
"YES! YES!"

RETWEET TO CONGRATULATE @RinusVeekay ON HIS FIRST @INDYCAR WIN! @IMS // @ECRIndy pic.twitter.com/jlemNQz11N

— IndyCar on NBC (@IndyCaronNBC) May 15, 2021
The problem with VeeKay's 2022 season is inconsistency. He has led 75 laps, scoring three top 10 finishes, but he has two finishes of 13th or worse. That's likely why the 2022 Indy 500 odds have him as a sleeper.
Can VeeKay have one of his strong performances in the 2022 Indy 500? The Indy Grand Prix uses part of the Indianapolis Motor Speedway, but the road course layout is different from the Indy 500.
The 2022 Indy 500 will mark his fourth Indy 500 start. VeeKay had an impressive fourth-place qualifying effort in 2020, but he finished a lap down in 20th. VeeKay earns the spotlight in my Indy 500 betting preview because of his performance in last year's Indy 500.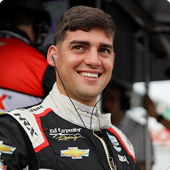 Starting Position: 3rd
Finishing Position: 8th
Laps Led: 32 of 200
VeeKay was one of the drivers to beat in the first half. He couldn't maintain his lead, falling back to eighth. It was a disappointing finish, but the laps led have me feeling good about VeeKay's value for the 2022 Indy 500.
He nearly picked up his first victory of the season in the Grand Prix of Alabama. VeeKay is on the verge of his third career victory. It wouldn't surprise me if that came in the 2022 Indy 500.
I'm not against making him my Indy 500 prediction. Can he pull off the upset?
Predicting Who Will Win the Indy 500 in 2022
The 2022 IndyCar Series season has brought plenty of excitement, and there's no reason to believe we won't see the same in the Indianapolis 500.
I'm sticking with the selection; Alex Palou was my early pick to win the 2022 Indy 500.
The 2022 Indy 500 odds have Palou as one of the favorites, and he has been one of the top drivers in 2022. His performance in last year's Indy 500 gives me enough confidence for this year.
We're less than two weeks from the 2022 Indy 500. Please visit the motorsports betting guide to learn about Indy 500 betting.
Motorsports Betting Guide