Odds and Best Bets for the 2022 Heineken Champions Cup Final

I'm here because I want to see you get the best odds for the 2022 Heineken Champions Cup final you can. Well, that and to actually make some money from those odds!
On Saturday, May 28, the big game goes down from the Stade Velodrome in Marseille, France. Ireland's four-time European champions, Leinster, take on last year's beaten finalists, La Rochelle. Coached by former Ireland fly-half Ronan O'Gara, the French side is the only thing standing between the favorites and the fifth star over their crest.
You might refer to it as the Heineken Champions Cup, the European Rugby Champions Cup, or the ERCC. You can call it the Egg Chasing Championship, for all I care. Whatever it is, this 2022 Heineken Cup final betting guide is for you.
Now, grab yourself a drink and find a comfortable seat. We will kick off this preview for Leinster vs. La Rochelle with where to bet on Saturday's big game.
Where to Bet on the 2022 Heineken Cup Final
What are the best sites for betting on the 2022 European Champions Cup? Seeing as you are asking, my answer is the ones above.
Now, I'm not going to take up too much of your time explaining why. I mean, we all want to get down to business, which means winning money in the 2022 Heineken Champions Cup final. At the same time, I'm not just going to recommend the sites above without explaining why they have my vote. So, here goes.
First, these sportsbooks are all 100% legal, safe, and above board. If they weren't, we would not be associated with them. Of course, using safe and secure sportsbooks means that the risks of being stitched up are not of your concern. That's peace of mind right there.
Second, these sites are among the best rugby betting sites online. You will find plenty of 2022 Heineken Champions Cup odds, markets, and potential bets. You won't have to settle for just the "who wins the Heineken Cup in 2022" prices. You'll have more options than that!
Furthermore, these sites have a plethora of different things going for them. Things that could be the difference between having a decent day or an excellent day at the office, so to speak. These are just a few things you should demand from sites before making your 2022 Heineken Cup final bets.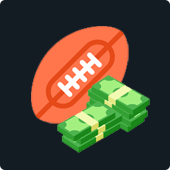 Bonuses and Promotions
Multiple Payment Methods
Fast Payouts
Top Customer Support
Highly-Rated Apps and Mobile Sites
Live Betting Function
If you're betting on the Heineken Champions Cup in 2022, make sure to choose your sites wisely. I'm certain that you will. So, let's move on to the latest odds for the 2022 European Champions Cup final.
2022 Heineken Cup Final Odds for Leinster vs. La Rochelle
Leinster -11.5 Points
-112
La Rochelle +11.5 Points
-125
Leinster -15.5 Points
+150
La Rochelle +15.5 Points
-223
Leinster to Win by 1-7 Points
+175
La Rochelle to Win by 1-7 Points
+325
Look, I'd be here all day if I listed all of the 2022 ERCC final odds for Leinster vs. La Rochelle.
As mentioned earlier, time is of the essence. But if you have grand plans of betting on the Heineken Cup final markets beyond the ones you see above, Betway is chock-full of options.
In addition to Leinster's price to lift the cup, you will also find numerous alternative handicaps, points bets, and others among the latest Heineken Champions Cup odds for 2022.
Depending on how comfortable you are with the different bet types in rugby, this revelation might sound like manna from heaven.
But I don't want anyone feeling left out when it comes to fully understanding the best bets for the 2022 Heineken Cup. You might be a complete novice here or just a little rusty. If so, I'd recommend our following guide to bet on rugby to help you on your way.
You can either get stuck in now and join me back here or wait until we have completed this Heineken Cup final preview. Your call!
If it's the latter, let's move on to the previews for Leinster and La Rochelle. Otherwise, I'll meet you back here.
Why Leinster Is the 2022 Heineken Cup Favorite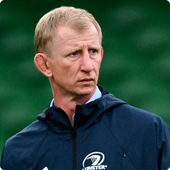 Odds to Win the Final: Leinster (-650)
Pre-Season Odds: +333
European Titles: 4
Final Appearances: 5
Last Title Win: 2018
The Heineken Champions Cup betting odds for Leinster looked much better before a ball was kicked in this tournament.
Now, had you taken my Heineken Cup wagering advice earlier in the season, you would be even more excited for this game. As recently as the second round, Leo Cullen's men were +200 to lift the cup! Watching them demolish Connacht from pitchside in Dublin back in April, I knew that was an excellent bet.
If you are betting on the 2022 Heineken Cup final odds for Leinster vs. La Rochelle, you will find yourself in a tougher predicament. The odds for them to win the game are -650, which are, admittedly, much more prohibitive. This means that anyone hoping to win money backing the Dublin-based province must be more creative with their wagers.
I'll be covering those a little later when I look at the top betting picks for the Heineken Champions Cup final.
How Leinster Got Here
Excuses could be made for Toulouse having tired legs following their extra-time win over Munster in the quarters. Even still, I don't think the result would have looked much different.
Although they are surefire favorites to win the cup, according to the Heineken Champions Cup final betting odds for 2022, that wasn't always the case.
This is surprising. Not only is this Leinster team made up almost completely of Irish internationals, but this side has also been one of the best teams on the planet over the past decade.
Much is made of Jonathan Sexton's age. But as he showed against Toulouse, he is still the best 10 in Ireland. Let's be honest — off the back of that performance; he is still one of the
world's best fly-halves in 2022
.
Although he is crucial to this Leinster team, some phenomenal individual performances have taken the Irish side to their sixth European final. Josh van der Flier has been the best player in Europe this year. Caelan Doris, Jamison Gibson-Park, James Lowe, Garry Ringrose, Tadhg Furlong, and Hugo Keenan have all been on fire.
Will Leinster Beat La Rochelle in the Final?
Cullen's troops have been incredible, from their 89-7 massacre over Montpellier in the group stages to their 40-17 win over Toulouse.
Although betting on the 2022 Heineken Champions Cup now comes down to one game, you have to fancy them to go on to lift the trophy. There is too much quality in this team to see them struggle.
Of course, that could all go out the window if key players have stinkers. Or if a lapse in concentration or judgment leads to a red card.
The @leinsterrugby machine keeps rolling 🚂

✅ Beat their biggest European rivals at the Aviva last weekend
✅ Beat their biggest inter-pro rivals there this weekend#HeinekenChampionsCup #URC pic.twitter.com/1d0HESSXaA

— Heineken Champions Cup (@ChampionsCup) May 23, 2022
But on the balance of things, the 2022 ERCC final odds say much of what you need to know. This side has been a class above the rest and has the momentum heading to Marseille. Last weekend, their B-side battered a full-strength Munster outfit, which was a massive marker to lay down.
But they are traveling to France against a tough side. One that will be very game, especially with O'Gara's Munster connection and historic rivalry with Sexton set to play a big role. Making 2022 Heineken Cup predictions for Leinster to win based on past results would certainly not be fair to La Rochelle.
Analyzing the Odds for La Rochelle to Upset Leinster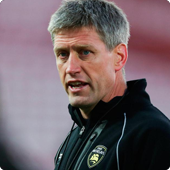 Few betting picks for the 2022 Heineken Champions Cup final would have tasted sweeter.
I am, of course, talking about La Rochelle to make two on the bounce. Even as a big fan of Ronan O'Gara as a coach, I was pleasantly surprised to see them back in the big game. With that being said, I don't think there are many out there betting on them to lift the cup.
That might very well be the case. But speaking of cases, there is one to be made in favor of the French side. Can La Rochelle beat Leinster? Yes. Let's keep it simple here. This is an excellent side that can beat anyone on their day. Cullen's men included.
How La Rochelle Beats Leinster
O'Gara has proven himself to be a phenomenal coach since making his switch to the sidelines in 2018.
That initial role was a backs coach for the iconic Crusaders, taking him to the La Rochelle hot seat. His astute reading of the game and tactical nous that puts some of his rivals to shame has earned him a second bite of the European cherry.
While the side is littered with top-class talent, O'Gara is someone that Leo Cullen knows can make a difference. To distance himself from his former international teammate by referring to him as "the La Rochelle coach," Cullen confirmed that he's not paying any attention to his mind games.
"I would definitely be wary of anything that's there, for sure.
Is that the polite way of saying it? I'd be very wary of anything that the coach of La Rochelle says in the media because I'm sure he knows exactly what's going on in his own world versus what he wants to put out there in the world.
So we take certain things with a pinch of salt."
Of course, O'Gara needs his team to click if they are to have a chance of slaying the giants. One of my free predictions for the 2022 Heineken Cup final is that he'll have them ready to kick the Gates of Hades in, never mind battle Leinster.
Who Are La Rochelle's Best Players?
If La Rochelle is your betting pick for the 2022 Heineken Champions Cup final, you should be able to answer why.
Knowing the players that can put a huge dent in Leinster's quest for the fifth star is a start. And one of the men that will undoubtedly be key to the French side's chances is New Zealand's Ihaia West.
Here are some of West's stats in the ERCC this season.
Minutes Played: 405
Points Scored: 67
Defenders Beaten: 11
Meters Made: 159
Passes: 108
Carries: 13
Penalties: 13
Conversions: 9
Alongside West, Leinster must stop the likes of Gregory Alldritt, the returning Will Skelton, Brice Dulin, and more. However, an injury to Victor Vito could be a massive blow to the side, should he be ruled out of the final.
That's both sides covered for those betting on the 2022 Heineken Champions Cup final. Now, it's time to make my predictions for Leinster vs. Rochelle and my picks for the big game.
2022 Heineken Champions Cup Final Predictions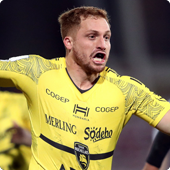 Winner: Leinster
Predicted Score: 35-12
Man of the Match: Josh van der Flier (Leinster)
First Try Scorer: James Lowe (Leinster)
Who wins the 2022 Heineken Champions Cup? Well, I'm going for Leinster.
I don't believe there is a team in Europe that can stop the blue juggernaut from smashing its way to a record-equalling fifth title. The Heineken Cup odds for 2022 certainly looked tastier for those backing the Irish side earlier in the campaign. But there are other ways to win money in this game.
My 2022 Heineken Champions Cup predictions lever toward a pretty convincing win for Sexton and company. Why? Good question.
There are multiple reasons why Leinster will beat La Rochelle this weekend. Aside from being the best side of the continent, they will also have a refreshed outfit heading to Marseille. Remember, most of the guys playing this Saturday sat out last weekend's match against Munster.
But even more than this, there is so much cohesion with the Dublin-based side. They are a relentless unit that has seldom struggled to put the hammer down when required. There is a reason why they lead the ERCC stats tables in almost every single department.
🚨 Priority tickets for the Dublin 2023 #HeinekenChampionsCup & #ChallengeCupRugby Finals are open until Friday 27 May, 8pm BST 🚨

The best seats at the best prices, and 50% off the @ChallengeCup_ Final 🤩

Sign up to our newsletter to register NOW ➡️ https://t.co/MkS9lsWVfJ pic.twitter.com/Z6uOA0oshv

— Heineken Champions Cup (@ChampionsCup) May 20, 2022
This is Leinster's game to lose rather than to win. That is by no means disrespectful to La Rochelle, who will be a tough team to crack.
They were there last season, of course. But Leinster is a side complete with big-game players who have even more experience. Importantly, they have more experience of winning.
Should Leinster make it number five this Saturday, they could be on to a record-breaking sixth European title next year. If that's not enough of an incentive, perhaps the fact that the final will be played in Dublin might get the pulses going. There will be plenty of Irish sports betting sites providing tasty prices for that to happen!
That's the betting odds and predictions for the Heineken Cup in 2022 covered. Let's move forward to the top bets for Leinster vs. La Rochelle.
Best Bets for the 2022 Heineken Champions Cup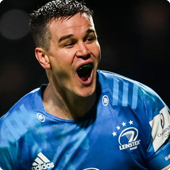 Leinster -11 Points (-118)
Leinster by 15+ Points (+140)
James Lowe as First Try Scorer (+800)
Depending on how you play, there are plenty of 2022 Heineken Champions Cup odds for Leinster vs. La Rochelle that might appeal.
If you're going for the safer Heineken Cup pick for Leinster vs. La Rochelle, take the -11 points at -118. That's a great bet, in my opinion.
Only Connacht and Leicester have prevented the favorites for the 2022 ERCC from putting at least 25 points on them in this tournament. The first was a woeful performance, while the second was a game of two halves.
One of the other top 2022 Heineken Cup final bets for Leinster vs. La Rochelle is a bit riskier. You can get a very appealing +140 for Leinster to win between 15+ points, which is a good shout.
These are difficult wagers to crack, so think about it before pushing the button. Also, consider these tips for betting on rugby!
Finally, I like James Lowe to cross the whitewash in Marseille first. You can get +800 on that to happen. The top scorer in the tournament, Lowe's haul of 10, is three better than Exeter's Sam Simmonds, who scored 7.
So, that's my top betting picks for the 2022 Heineken Champions Cup final done and dusted. This means that our preview for the Heineken Cup Final is almost over.
2022 Heineken Cup Final Betting Guide Conclusion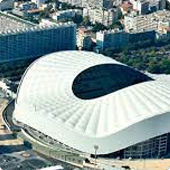 That's a lot of information we have covered up there. You should be in a good place to make your picks from the top odds to my 2022 Heineken Cup predictions, picks, and analysis.
Are you watching the game? I'm certainly looking forward to it. I should mention that the 2022 Heineken Cup final kick-off time is 5:45 pm in Marseille, which is 16:45 for Irish and UK viewers. Depending on where you are in the world, this could be much earlier or later.
If you are looking to watch your 2022 Heineken Champions Cup picks play out live, the most important thing to remember is to be prepared. Find out the streaming site or channel showing the Leinster vs. La Rochelle match in advance, and stock up on your supplies!
But what if you want to place wagers live? Well, the good news is that you can. Heineken Cup odds for Leinster vs. La Rochelle will be available with our top gambling apps throughout the match.
I hope you enjoy the game and win yourself some money in the process. Good luck!