Betting Preview for the 2022-23 French Ligue 1 Season

Like many top-flight European soccer leagues, France's Ligue 1 returns early this year due to the unusual timing of the FIFA World Cup. In fact, the new season is less than a month away.
With the 2022-23 campaign launching on August 6, all the top soccer betting sites have published their Ligue 1 Uber Eats odds. So, now is the perfect time to inspect the bookies' prices and make your Ligue 1 predictions for 2022-23.
Paris Saint-Germain regained the title last season, lifting the trophy for the eighth time in ten years. Naturally, PSG is heavily favored to secure the silverware again – with Kylian Mbappe and Lionel Messi expected to lead the charge.
Still, clubs such as Lyon, Marseille, and Monaco will fancy their chances of upsetting the 2022-23 Ligue 1 odds. With a handful of hopeful outsiders ready to pounce, the perennial champions might not have it all their own way.
It only makes sense to kick off this 2022-23 Ligue 1 betting preview by checking out the latest odds. I will then analyze all the top contenders before sharing my predictions for the upcoming campaign.
2022-23 Ligue 1 Uber Eats Odds
Paris Saint-Germain (-900)
Lyon (+1600)
Marseille (+1600)
Monaco (+1600)
Rennes (+5000)
Nice (+5000)
Lille (+15000)
Strasbourg (+50000)
Lens (+50000)
Nantes (+50000)
Montpellier (+100000)
Toulouse (+100000)
Brest (+200000)
Reims (+200000)
Angers (+200000)
Troyes (+200000)
Lorient (+200000)
Clermont (+200000)
Ajaccio (+200000)
Auxerre (+200000)
When searching for the best odds to win Ligue 1 in 2022-23, the prices at BetOnline stood out to me.
Granted, PSG's price of -900 is notably low. But due to the Parisians' domination over the league across the past decade, you will struggle to find better odds elsewhere. Believe me – I tried!
When you examine the 2022-23 French Ligue 1 Uber Eats odds, the greatest value appears to rest with Lyon, Marseille, and Monaco. With all three teams in the chasing pack priced at +1600, backing PSG doesn't make a great deal of sense.
Rennes (+5000) and Nice (+5000) are in the mix, too, along with Lille (+15000). Let's not forget that Lille clinched the 2020-21 Ligue 1 title.
The remaining 13 teams are priced between +50000 and +200000. Given that only three clubs have lifted the trophy in the past ten seasons, the chances of a rank outsider upsetting the 2022-23 Ligue 1 odds are slim at best.
It's time to find out why PSG is the out-and-out favorite for the title.
What Makes PSG the Clear 2022-23 Ligue 1 Favorite?
According to Transfermarkt, Paris Saint-Germain's squad is valued at €888.95 million. Believe it or not, Monaco (€330.10m) and Lyon (€310.85m) are the only other Ligue 1 clubs with squads valued at €300m+.
Even if you don't know the first thing about French soccer, or soccer in general, you should be able to work out that PSG holds a colossal advantage over the rest of the league.
So, it's no wonder PSG has claimed eight of the previous ten Ligue 1 titles.
PAST 10 LIGUE 1 CHAMPIONS
Season
Champion
Runner-Up
2012-13
Paris Saint-Germain
Marseille
2013-14
Paris Saint-Germain
Monaco
2014-15
Paris Saint-Germain
Lyon
2015-16
Paris Saint-Germain
Lyon
2016-17
Monaco
Paris Saint-Germain
2017-18
Paris Saint-Germain
Monaco
2018-19
Paris Saint-Germain
Lille
2019-20
Paris Saint-Germain
Marseille
2020-21
Lille
Paris Saint-Germain
2021-22
Paris Saint-Germain
Marseille
Despite winning two more games than Lille in 2020-21, the Parisians missed the title by a single point that season. However, they flexed their muscles last season – finishing 15 points clear of Marseille to regain the crown.
After scoring 28 goals in 35 Ligue 1 games during the previous campaign, Kylian Mbappe secured his fourth consecutive Golden Boot. Many believed he would move to Real Madrid this summer, but he recently signed a new groundbreaking contract to remain in Paris.
It is no coincidence that Mbappe is the bookies' favorite to win the FIFA World Cup Golden Boot later this year.
Oh, and did I mention that Lionel Messi is Mbappe's teammate? That's right – one of the greatest Ballon d'Or winners of all time also plies his trade in the French capital.
Granted, Messi turned 35 in June. But he is still among the best players in world soccer. I mean, the Argentine magician has racked up 681 goals and 317 assists in 810 club games across his glittering career.
Following Mauricio Pochettino's departure, Christophe Galtier will lead PSG into the new season. Having guided Lille to the Ligue 1 title in 2020-21, Galtier knows exactly what it takes to finish atop the table.
Who Could Upset the Ligue 1 Odds in 2022-23?
This section of my Ligue 1 preview for 2022-23 covers all the promising outsiders. Sure, PSG is heavily favored for a reason. But several sides stand a chance of beating the French Ligue 1 Uber Eats odds.
Lyon (+1600)
Lyon finished all the way down in eighth place last season, registering their lowest league ranking since 1995-96. But thanks to their impressive history, they are considered one of PSG's closest challengers.
"Les Gones" secured seven straight Ligue 1 titles between 2001-02 and 2007-08. Since then, the club has achieved eight top-three finishes in 14 seasons – including three runner-up finishes.
Lyon has been active in the summer transfer market, signing Alexandre Lacazette from Arsenal and Corentin Tolisso from Bayern Munich. These high-profile additions will only strengthen the squad.
🆕🔴🔵 pic.twitter.com/z7TJyqyqXS

— Olympique Lyonnais 🇬🇧🇺🇸 (@OL_English) July 4, 2022
OL boasts a host of up-and-coming talents, too. With rising stars like Rayan Cherki, Castello Lukeba, Maxence Caqueret, and Tete all under the age of 23, the future is bright for Lyon.
Marseille (+1600)
Marseille was PSG's nearest rival last season. Granted, "Les Olympiens" finished 15 points behind the champions. But they managed to fend off pressure from Monaco, Rennes, and Nice to seal second place.
As the table below details, no club has won more Ligue 1 titles than Marseille. Although their last triumph came back in 2009-10, it is surely only a matter of time before they challenge for the top prize once again.
MOST LIGUE 1 TITLES
Club
Titles
Runner-Up
Most Recent Title
Marseille
10
14
2009-10
Paris Saint-Germain
10
9
2021-22
Saint-Etienne
10
3
1980-81
Monaco
8
7
2016-17
Nantes
8
7
2000-01
Lyon
7
5
2007-08
In addition to finishing second in two of the past three seasons, OM has registered six runner-up finishes across the previous 16 campaigns.
Like Lyon, Marseille has plenty of exciting young players who will be eager to prove themselves in 2022-23. Matteo Guendouzi, Cengiz Under, Duje Caleta-Car, and Gerson have the potential to fire the club to glory in the near future.
Monaco (+1600)
Given that Monaco is one of only two clubs to have prevented PSG from lifting the trophy in the past decade, it is no surprise that all the best soccer betting apps view the 2016-17 champions as likely-looking outsiders.
The Monegasques have achieved seven top-three finishes across the previous nine seasons, including a couple of second-place finishes. That tells you everything you need to know about their consistency.
There is no denying that Wissam Ben Yedder is Monaco's main man. The prolific forward has scored 63 goals in 100 Ligue 1 games across the past three campaigns, sharing the 2019-20 Golden Boot with Mbappe.
HIGHLIGHTING THE IMPORTANCE OF WISSAM BEN YEDDER
2019-20: 18 Goals (26 Games)
2020-21: 20 Goals (37 Games)
2021-22: 25 Goals (37 Games)
If Ben Yedder can continue to score rapidly, he will put Monaco in a strong position to compete and beat the odds to win Ligue 1 in 2022-23.
Rennes (+5000)
Having registered four top-six finishes in the last five seasons, Rennes is worth keeping an eye on in 2022-23. "Les Rouge et Noir" secured their best-ever finish of third in 2019-20 before snagging fourth place last term.
Although the relative newcomers have never managed to claim the Ligue 1 crown, they won the Coupe de France in 2018-19. Needless to say, they will be desperate to add to their trophy collection during the upcoming campaign.
Nice (+5000)
Nice clinched four top-flight titles in nine seasons between 1950-51 and 1958-59. However, the club has not had much to shout about since then. A third-place finish in 2016-17 is their best accomplishment in recent times.
Last season, the Eagles finished fifth–level with fourth-place Rennes on 66 points. After achieving the joint-best defensive record in the league, they will fancy their chances of climbing the standings in the coming season.
French Ligue 1 Predictions for 2022-23
You will have to wait until the end of this 2022-23 Ligue 1 betting preview to discover my pick for the title. However, I want to share a few Ligue 1 predictions with you right now.
The following 2022-23 Ligue 1 predictions concern the European places, relegation, and the Golden Boot.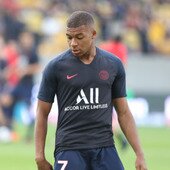 Monaco to Finish in the Top 3 – The Monegasques have recorded seven top-three finishes in the past nine seasons. For that reason, I'm backing them to secure UEFA Champions League soccer next year.
Lens to Finish in the Top 5 – Since gaining promotion from Ligue 2, Lens has registered back-to-back seventh-place finishes. I can see Franck Haise's side climbing further up the table and snatching a European spot in 2022-23.
Ajaccio to Get Relegated – Ajaccio last gained top-flight promotion all the way back in 1966-67. Unfortunately, I expect the Ligue 1 newcomers to drop back into the second tier at the first time of asking.
Kylian Mbappe to Win the Golden Boot – Like many people's Ligue 1 predictions for 2022-23, I'm backing Mbappe to clinch the Golden Boot. I mean, the PSG talisman is different from every other player in the league.
Before we get to my pick for the 2022-23 Ligue 1 title, let's go over some Ligue 1 betting tips. Following the tips below will give you a greater chance of landing your Ligue 1 bets.
Useful Ligue 1 Betting Tips and Strategy
Let's jump into my top betting tips for Ligue 1. If you're serious about gaining an edge over the bookmakers, I highly recommend taking note of the following tips.
Study the Previous Season
We can learn much about the upcoming season by looking at the previous campaign. Of course, examining the final standings is always a good idea. But you can also dive deeper into the statistics, analyzing goal records, home and away trends, and other stats.
📈📉 Here's how the league table looks after a dramatic night of #Ligue1UberEats action 🤯

WHAT. A. FINAL. DAY! pic.twitter.com/wEzdhnngat

— Ligue 1 English (@Ligue1_ENG) May 21, 2022
Track Player Transfers and Managerial Changes
Player transfers can often significantly affect how the season pans out. Some teams will get stronger with the addition of new players, while others will get weaker after losing key players. Therefore, you need to stay up to speed with the latest transfer news.
Off-field changes can also have a big impact on clubs. As managers and coaches come and go, it is vital that you keep on top of all the behind-the-scenes changes. Remember – a good manager can mean the difference between success and failure.
PSG Is Not Invincible
Despite what the Ligue 1 odds might suggest, PSG isn't unbeatable. Granted, the champions lost only their 38 games last season. But they have their fair share of weaknesses – especially when it comes to defending.
It is also worth noting that PSG suffered EIGHT defeats during the 2020-21 campaign, enabling Lille to clinch the title. Having surrendered two of the past six titles, the Parisians are by no means guaranteed glory in 2022-23.
My Pick for the French Ligue 1 Title in 2022-23
Let's get one thing straight – I will not be surprised if PSG lifts the Ligue 1 trophy come June 2023. That said, PSG's price of -900 makes it almost impossible to back the defending champions.
Yes, the Parisians have won eight of the previous ten Ligue 1 titles. But you will need to part ways with a lot of money before you can even start thinking about making a substantial profit.
With that in mind, Marseille is my 2022-23 Ligue 1 pick. Boasting hugely generous odds of +1600, I'm backing last season's runners-up to go one better and return to the summit of French soccer.
Having registered two second-place finishes in the last three years, Marseille has the potential to outperform PSG. Plus, the club has history on its side. Let's not forget that no team has won more Ligue 1 titles than OM.
I hope you enjoyed my 2022-23 Ligue 1 betting guide. Hopefully, the information on this page will help you win some cash!
If you enjoyed this piece, make sure you check out my betting previews for the other top European leagues. I have already published my EPL and Bundesliga guides – and I will share my previews for Serie A and La Liga very soon.
August
Casino of the Month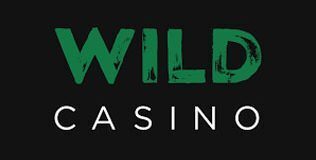 Welcome Bonus
250% up to $5,000