Betting Preview for the 2022 French Grand Prix

Last time out, Charles Leclerc returned to the top of the podium for the first time since April. The Ferrari driver secured P1 at the Austrian Grand Prix – three months after triumphing in Melbourne.
On Sunday, July 24, Leclerc will aim to register back-to-back victories for the first time this season. But if the 2022 F1 French Grand Prix odds are anything to go by, Max Verstappen is favored to take the chequered flag at the Circuit Paul Ricard.
I created this 2022 French Grand Prix betting guide to help YOU win money on this weekend's race. Having scored the best F1 betting apps to find the top French Grand Prix picks, I'm confident we can make a tasty profit.
Before we examine the latest French Grand Prix betting odds, we need to look at the best sites for wagering on the race.
Where to Bet on the 2022 French Grand Prix
How We Rate

Safety & Security
You should be able to gamble online without fear. So we only recommend licensed sites that use the latest security and encryption techniques.

Bonuses
Maximize your bankroll with fantastic bonuses. Our recommended sites offer valuable bonuses with fair terms and conditions, including manageable wagering requirements.

Games & Betting
The best sites have the best wagering options. That's why you will find extensive games and betting opportunities on our recommended sites.

Banking
Getting your money to and from your account shouldn't be a hassle. We only recommend sites with a variety of convenient banking methods, including cryptocurrency and e-wallets.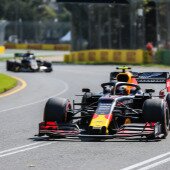 The top French Grand Prix betting sites are listed above. If you're looking for the best 2022 F1 French Grand Prix odds, look no further than our recommended sites.
Still, our recommendations offer so much more than just high French Grand Prix odds. They also have attractive bonuses and promotions, tons of Formula 1 betting markets, and live F1 betting opportunities.
On top of that, our favored sites are among the most secure and safest options out there. As a result, they offer multiple baking options, speedy payouts, and first-rate customer support.
Since the French GP is one of Europe's standout Formula One events, I also suggest checking out the best European sports betting sites. You might discover exclusive deals and offers if you shop around.
Anyway, it's time to look at the 2022 F1 French Grand Prix odds.
Odds to Win the 2022 French Grand Prix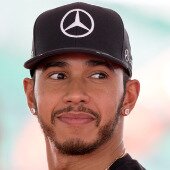 As you can see, Max Verstappen (+130) and Charles Leclerc (+160) are the bookies' clear favorites to win the 2022 French GP. Verstappen is the marginal favorite, but Leclerc isn't far behind.
It is worth noting that Verstappen was priced at -110 to win the Austrian GP, while Leclerc was priced at +250. But following Leclerc's triumph last time out, the two championship protagonists are a lot closer this time around.
After securing three consecutive third-place finishes, Lewis Hamilton (+1000) is favored to claim P3 in France. The seven-time world champion and the Mercedes team have both made vast improvements of late.
If the French Grand Prix betting odds are to be believed, Carlos Sainz (+1400), Sergio Perez (+1400), and George Russell (+1400) are the only other drivers who stand a realistic chance of getting on the podium this weekend.
I took these French Grand Prix odds from BetOnline's sportsbook. If you want to learn more about BetOnline, feel free to study our detailed site review.
2022 World Drivers' Championship Standings
Before we take a closer look at all the top contenders for the French GP, let's get up to speed on the latest World Drivers' Championship standings.
2022 WORLD DRIVERS' CHAMPIONSHIP STANDINGS
Driver
Constructor
Race Wins
Points
Max Verstappen
Red Bull
6
208
Charles Leclerc
Ferrari
3
170
Sergio Perez
Red Bull
1
151
Carlos Sainz
Ferrari
1
133
George Russell
Mercedes
–
128
Lewis Hamilton
Mercedes
–
109
Having won six of the 11 races this year, Verstappen finds himself atop the standings – 38 points clear of Leclerc. Despite recording the finishing of P7 and P2 in the past two races, Verstappen is on course to defend his crown.
As the only other drivers to have won a race this season, Perez and Sainz sit third and fourth, respectively. Although Russell and Hamilton have yet to taste victory in 2022, they remain within touching distance of the frontrunners.
So, who will win the 2022 French Grand Prix? It's time to analyze the favorites and potential sleepers, starting with Verstappen.
Will Verstappen Return to the Top of the Podium in France?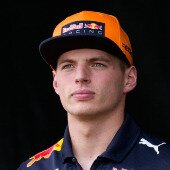 It is no surprise that all the best sports betting sites favor Verstappen to triumph in France. I mean, the defending champion has won more than 50% of this season's races.
The Red Bull star clinched five victories in six races between April and June, including three straight wins in Italy, Miami, and Spain. However, he has failed to add to his tally since winning last month's Canadian GP.
Due to mechanical issues, Verstappen finished all the way down in P7 at the British GP. Despite enjoying a trouble-free race last time out, he finished second in Austria – 1.532 seconds behind Leclerc.
Verstappen secured pole position in Austria before recording the fastest lap of the race. Still, he was unable to fend off Leclerc. An early pit stop saw the Red Bull driver surrender the lead – and he never fully recovered.
After winning five of the previous eight races, Verstappen will be confident of taking the chequered flag in France. But he will also be wary of Leclerc's threat.
Can Leclerc Secure Back-to-Back Victories This Weekend?
Leclerc made a flying start to the 2022 Formula 1 season, winning two of the opening three races. He also notched a P2 finish during that period, establishing himself as a genuine championship contender.
However, the Ferrari driver endured a wretched run of results between April and June. Not only did he register just one podium finish in seven outings, but he also recorded two DNFs.
It was beginning to look like Verstappen would run away with the title, but Leclerc reminded everyone of his ability in Austria. Indeed, the Monégasque produced a mightily impressive display to overshadow Verstappen last time out.
Finally back in P1 in Austria 🏆 Cheers @Charles_Leclerc 🍻 #essereFerrari 🔴 #AustrianGP @EG00 pic.twitter.com/Fs7HPbqN1H

— Scuderia Ferrari (@ScuderiaFerrari) July 10, 2022
Leclerc can take huge confidence from the fact that he overtook Verstappen on three separate occasions in the previous race. This proves that Ferrari can compete with – and even eclipse – Red Bull in terms of out-and-out pace.
Having proved himself at the Austrian GP, Leclerc should be in your thoughts when it comes to making your 2022 French Grand Prix prediction.
Which Drivers Could Upset the French Grand Prix Odds?
The next section of this 2022 French Grand Prix betting preview covers all the possible sleepers. Although Verstappen and Leclerc are heavily favored, there are plenty of drivers who will fancy their chances of beating the French GP odds.
With prices ranging from +1000 to +20000, the following four drivers will make you think twice about backing Verstappen and Leclerc.
Lewis Hamilton (+1000)
Lewis Hamilton is back.
Less than a month ago, the Mercedes man was priced at +4000 to win the Canadian GP. Following a run of three successive P3 finishes, Hamilton's odds of winning the 2022 French Grand Prix are +1000.
It goes without saying that Hamilton and Mercedes have upped their game in recent weeks. Given that Hamilton achieved just one podium across the first eight races, he will be brimming with belief after sealing three straight third-place finishes.
RECENT FRENCH GRAND PRIX WINNERS
Year
Driver
Constructor
2018
Lewis Hamilton
Mercedes
2019
Lewis Hamilton
Mercedes
2020
Not Held Due to the COVID-19 Pandemic
2021
Max Verstappen
Red Bull
The table above details that the Brit has won two of the past three races at the Circuit Paul Ricard. He also finished second in the 2021 French GP, so he clearly enjoys competing on this track.
Sure, Mercedes have struggled to keep pace with Red Bull and Ferrari this year. But the gap is closing as the season unfolds. As one of the greatest Formula One drivers in history, Hamilton should continue to edge closer to the frontrunners.
Carlos Sainz (+1400)
It's fair to say that Sainz has been one of the unluckiest drivers this year. After being forced to retire from the Austrian GP due to technical problems, the Spaniard now has four DNFs to his name in 2022.
That said, Sainz has achieved a podium in six of his seven completed races this year. In addition to finishing second in Bahrain, Monaco, and Canada, the Ferrari driver sealed his maiden F1 victory at the British GP earlier this month.
If Sainz can avoid the mechanical issues that have hampered him throughout the season, there is no reason why he can't challenge for the chequered flag in France. Let's hope he stays out of trouble this weekend!
Sights set on France next week 🙌#essereFerrari 🔴 #FrenchGP @Carlossainz55 @Charles_Leclerc pic.twitter.com/URlBal49Y8

— Scuderia Ferrari (@ScuderiaFerrari) July 17, 2022
Sergio Perez (+1400)
Unfortunately, Perez received a dose of Sainz's medicine last time out. The Mexican retired from the Austrian GP after colliding with Russell on the very first lap, meaning he recorded his second DNF in three races.
Perez enjoyed a hugely impressive hot streak between March and June, registering seven straight top-four finishes. As well as securing P2 on four occasions during that period, he managed to win the Monaco GP.
Although the Red Bull driver has endured a rough ride in recent races, I expect him to bounce back in France. After all, only Verstappen (7) has racked up more top-two finishes than Perez (6) in 2022.
Esteban Ocon (+20000)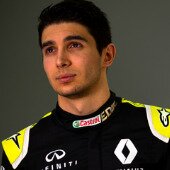 If you're looking for a longshot French Grand Prix pick, I highly recommend considering Esteban Ocon. Yes, he is priced at +20000 for a reason. But hear me out.
Only one driver sits between Ocon and the top six in the World Drivers' Championship standings. Thanks to an excellent P5 finish last time out, the 25-year-old has chalked up six top-seven finishes in 11 races this year.
On top of that, Ocon is a French driver who represents Alpine – a team owned by French manufacturer Renault. This means he will be cheered on by a large portion of the home crowd this weekend.
Oh, and let's not forget that Ocon won the Hungarian GP last year. The Alpine driver knows what it takes to win a Formula 1 Grand Prix, so I can see him upsetting the French Grand Prix odds on home soil.
Top French Grand Prix Picks for 2022
Here are my top picks for the 2022 French Grand Prix. Naturally, I have included the bookies' favorites here. But I have also selected a couple of high-priced outsiders to consider.
Max Verstappen (+130)
Charles Leclerc (+160)
Lewis Hamilton (+1000)
Esteban Ocon (+20000)
Verstappen and Leclerc are undoubtedly the top 2022 French Grand Prix picks. Between them, the championship contenders have won nine of the 11 races this year.
Sainz, Perez, and Russell are priced at +1400 to win the French GP, but I think Hamilton offers far greater value at +1000. The Mercedes man is ready to challenge for the chequered flag once again, having sealed three straight P3 finishes.
Last but not least, I like Ocon's look at +20000. Of course, he is not the most likely winner. But the Frenchman will fancy his chances of upsetting the odds in front of his home fans.
French Grand Prix Prediction and Pick for 2022
This 2022 French Grand Prix betting guide would not be complete without my prediction and pick, right?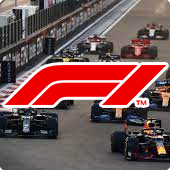 I'm backing Leclerc to claim back-to-back victories this weekend.
Of course, Verstappen will push Leclerc all the way. But the Ferrari man proved he can outperform the defending champion with an eye-catching display in Austria.
It is important to remember that Leclerc managed to overtake Verstappen on three occasions in the previous race. Following a series of below-par performances, the Monégasque is ready to dominate once again.
Are you looking for more F1 betting tips? If so, check out our Formula One betting guide.
AUGUST
Casino of the Month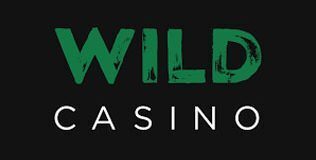 Welcome Bonus
250% up to $5,000
Read Review
Visit Site