Hide Bonus Offers
| | | | | |
| --- | --- | --- | --- | --- |
| #1 | Bovada Sports | 50% Up To $250 | Visit Site | Bovada Sports |
| #2 | BetUS | 125% Up To $2,500 | Visit Site | BetUS |
| #3 | MyBookie | 100% Up To $1,000 | Visit Site | MyBookie |
| #4 | Everygame | 100% Up To $500 | Visit Site | Everygame |
| #5 | BetOnline Sports | 60% Up To $1,000 | Visit Site | BetOnline Sports |
2022 Eurovision Song Contest Odds and Prediction

The 66th edition of the Eurovision Song Contest is heading to Italy. PalaOlimpico in Turin will serve as the venue, where artists from 40 different European countries will compete for the best song award.
The 2022 Eurovision starts on May 10th, while the grand final is held four days later, on May 14th. Although we're still weeks away from the start of the contest, some betting sites have already released their 2022 Eurovision odds.
Bookmakers see Ukraine as the Eurovision 2022 favorite to win, giving it the shortest odds. Italy's host nation is the #2 favorite, one year after winning the contest with Maneskin's song "Zitti E Buoni."
Sweden is just behind, followed by the United Kingdom, Poland, and Greece. If you want to see the Eurovision Song Contest odds for the top 15 favorites, read on for a full breakdown, including my early prediction for 2022.
Where to Bet on the 2022 Eurovision Song Contest
The 2022 Eurovision is just around the corner, so now is the right time to think about placing some bets. If you want to place your best, the top Eurovision betting sites are the way to do it. So, how to find one? Easy – just choose one from the list above!
Each of the sportsbooks listed there deserves to be called the best. All of them are famously user-friendly, with almost zero complaints reported. Betting at those sportsbooks means that you shouldn't worry about getting scammed.

Top Tip
Another great thing about these betting sites is that they also give away amazing bonuses and special promos for entertainment betting. Maximize your earnings by locating the best Eurovision betting site with the best bonuses and promos.
On top of everything, these sites also offer amazing odds-on Eurovision 2022, which you can see in the section below.
Updated Eurovision Odds for 2022
There are even more options to win the 2022 Eurovision Song Contest than I have listed here, but you can visit BetUS to see how long the list truly goes.
BetUS is the betting site I used for the Eurovision song contest betting odds. Sure, many other bookmakers have also published early Eurovision odds, but this one offers the best prices from what I gather.
Offering great Eurovision song contest betting odds is just one of the many reasons why I recommend this bookie. Other reasons include amazing bonuses, a long list of payment methods, 24/7 support, etc.
The cherry on the cake is that BetUS accepts customers from dozens of countries, including many taking part in this year's Eurovision – the United Kingdom, Germany, Netherlands, Sweden, and others. Just head to BetUS now to place your bets.
Bet on Eurovision at BetUS

Visit Site
Why Is Ukraine the Eurovision 2022 Favorite?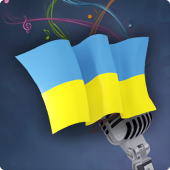 Artist: Kalush Orchestra
Song: "Stefania"
Language: Ukrainian
YouTube Views: 4.5M
Eurovision Song Contest Odds: 2.20
Kalush Orchestra with the song "Stefania" is the Eurovision 2022 favorite to win. Sung entirely in the Ukrainian language, the song combines hip-hop with folk music.
According to Ivan Klimenko and Oleh Psiuk, who wrote the lyrics, "Stefania" is an ode to the mother.
When early Eurovision odds were published, Ukraine was the #1 favorite but with a different song. Initially, Alina Pash was supposed to represent this country with the patriotic song "Shadows of Forgotten Ancestors."
However, due to procedural problems, she had to withdraw from Eurovision, letting Kalush Orchestra step in as the replacement.
Top Contenders to Win Eurovision 2022
History teaches us that Eurovision favorites don't win every time. For instance, last year's Eurovision betting odds suggested Malta would win. Top entertainment betting sites were wrong that time – the #1 favorite did not win.
Instead, the award for the best song went to Italy, which was the fourth favorite with the Eurovision odds of 7.00. Can something similar happen again?
Italy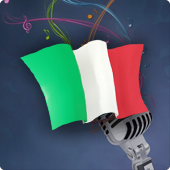 Artist: Mahmood and Blanco
Song: "Brividi"
Language: Italian
YouTube Views: 45M
2022 Eurovision Odds: 3.75
In 2021, Italy won the contest with the song "Zitti E Buoni" performed by Maneskin. As a result, this country got the hosting rights for the 2022 Eurovision, which explains why the event is taking place in Milan.
This year, Italy's taking part in the Eurovision with a song titled "Brividi," which Mahmood and Blanco perform. The song qualified for Eurovision in February after winning the 2022 Sanremo Music Festival.
Since then, its YouTube video has recorded nearly 55 million views, making "Brividi" the most listened of all the songs in this year's Eurovision.
Sweden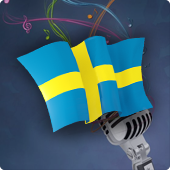 Artist: Cornelia Jakobs
Song: "Hold me Closer"
Language: English
YouTube Views: 900k
2022 Eurovision Odds: 5.50
Sweden is the third-favorite to win Eurovision 2022, with the song "Hold me Closer" by Cornelia Jakobs. Unlike the previous two songs I analyzed, this one is sung in English, which could be one of its top advantages.
When it comes to the Eurovision Song Contest odds on Sweden, they're currently set to 6.00. This may seem too short, especially considering that the song isn't too popular on YouTube, with fewer than a million views in the first two weeks since the upload.
United Kingdom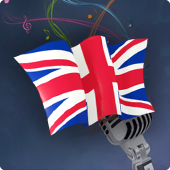 Artist: Sam Ryder
Song: "Space Man"
Language: English
YouTube Views: 1.2M
2022 Eurovision Odds: 11.00
The United Kingdom is the #4 in the list of Eurovision favorites. Unlike the top 3, the UK's Eurovision 2022 odds come with double figures. Still, Sam Ryder's song seems to be getting more popular as time goes by.
"Space Man" isn't doing particularly well on YouTube, but we could see it explode on TikTok. The reason is that Ryder is a TikTok star who rose to prominence back in 2020 during the lockdown.
At the moment of writing, he has more than 12 million fans on that platform, while his TikTok videos have garnered nearly 100 million views.
Eurovision Song Contest Sleepers
Although the odds might suggest otherwise, I think some songs could do well in this year's contest.
Let's see which Eurovision sleepers you should pay attention to. These songs might not win, but I believe there's a good chance they'll finish high.
Poland
Artist: Ochman
Song: "River"
Language: English
YouTube Views: 2.7M
Eurovision Betting Odds: 21.00
Here's another Eurovision sleeper with the potential to upset the odds. Although I doubt Ochman's song "River" can win the contest, I do believe the Polish representative will finish in the top five.
I think "River" will do well because these sorts of songs usually do – pop songs sung in English won 34 times in the history of Eurovision.
Greece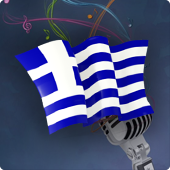 Artist: Amanda Tenfjord
Song: "Die Together"
Language: English
YouTube Views: 666k
Eurovision Betting Odds: 31.00
Even though she's been living for years in Norway, Amanda Tenfjord has decided to represent Greece in the 2022 Eurovision. Over in Scandinavia, she's already a big star, with several of her Nordic pop hits numbering millions of views on YouTube.
Her Eurovision entry might not be as popular, at least not yet. However, there will be plenty of time left for "Die Together" to become a hit.
The Eurovision 2022 odds on Greece are 15.00, but I think they're going to get shorter in the next couple of weeks. You can be sure that Tenfjord's song will get many points from Nordic counties – Norway, Sweden, and Denmark.
The big question is will that be enough for her to win the main prize?
Serbia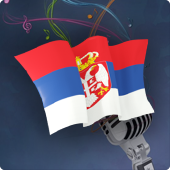 Artist: Konstrakta
Song: "In Corpore Sano"
Language: Serbian/Latin
YouTube Views: 11M
Eurovision Betting Odds: 81.00
What's the secret of Meghan Markle's healthy hair? If you don't know, the Serbian Eurovision representative will tell you.
Konstrakta will also explain why dark circles below the eyes could signify liver disease. She'll also point out all the pros of having an autonomic nervous system. It sounds crazy, but the song sends an important message about public healthcare and mental health. Its Latin title says it all.
"In Corpore Sanu" is derived from the Latin phrase "mens sana in corpore sanu," meaning "a healthy mind in a healthy body."
The Eurovision Song Contest odds on Konstrakta aren't very encouraging, but this bet has great betting value. This song looks like a true dark horse of the 2022 Eurovision.
"In Corpore Sanu" was also a major underdog in the qualifying contest for the Eurovision representative of Serbia. The Eurovision odds on Konstrakta were 12.00 in Serbian sportsbooks, but she still managed to win, booking herself the ticket to the event in May. Can she upset the Eurovision odds again?
Tips for Betting on the Eurovision Winner in 2022
If you're planning to bet on Eurovision this year, some tips can help you choose the right bets. Rather than backing your favorite song at any cost, maybe you should take a more analytical approach. This way, you can see whether your pick stands a chance to win.
Here are three things you should keep in mind when doing Eurovision betting.
Regional Voting
People from each European country get to vote for their favorites through the Eurovision app, SMS, or telephone. It's been like that for ages, and history teaches us that the public likes to vote for their neighbors.
This goes especially if the song is sung in the same/similar language as the one used in the country. For instance, voters from Norway tend to give most points to contestants from Sweden or Finland, and vice versa. The same goes for the Baltic countries, the Balkans, etc.
Mind the Critics
Since 2016, the Eurovision voting system also includes the jury vote. Each country appoints a team of music critics who also get to cast their votes. Sometimes, the jury vote differs quite a lot from the public vote. If you're going to bet on Eurovision, you need to keep this in your mind.
Odds (Sometimes) Tell a Lot
Although betting favorites don't always win the Eurovision Song Contest, they rarely fail miserably. If the song is favored by the bookies, the chances are that it will finish somewhere near the top. It might not be a great idea to back the songs that come with too long odds, no matter how exciting the proposition might seem.
Prediction for Who Will Win Eurovision 2022
The latest Eurovision odds show that online betting sites see Ukraine as a firm favorite. I agree, even though I'm not too crazy about Kalush's song. Still, knowing how the Eurovision voting system works, I'm confident "Stefania" will win.
The thing is that each European country gets to vote based on the jury and the televote. The jury panels might not vote "Stefania" as the best song, but we will probably see Kalush get many points from the public.
Eurovision history teaches us that countries from the former Soviet Union tend to vote for one another. On top of that, the Ukrainian diaspora in Western Europe is likely to back Kalush.
And if Ukraine fails, who will win Eurovision then? Italy is my second-favorite, and the 2022 Eurovision odds prove I'm right. The song is loved by critics, suggesting we could see "Brividi" get a lot of points from the juries.
Another song getting a lot of praise from the critics is Serbia's avant-garde piece. Although "In Corpore Sanu" is far from a heavy favorite to win Eurovision 2022, we're probably going to see the song get many points from the juries.
Still, the song might be too avant-garde to win the #1 prize. This goes especially that Konstrakta sings in Serbian and Latin.
There you have it, my Eurovision predictions for the 2022 contest. If you agree, why not make things exciting and place some bets? Just pick one of the top Eurovision betting sites, sign up, and put some money on your favorite song!
Be sure to check out our latest blog that ranks the best winners of the Eurovision Song Contest throughout the years below.