Betting Guide for the 2022 Snooker European Masters

Many of the world's best snooker players are preparing themselves for the second European Masters of 2022. The tournament is set to take place in Fürth, Germany, between August 16 and 21.
In February, Fan Zhengyi won the first European Masters of the year – claiming a shock 10-9 victory over Ronnie O'Sullivan in the final. Can Fan upset the 2022 European Masters odds once again?
The second-ranking event of the 2022-23 snooker season is right around the corner. Accordingly, it's time for me to publish my August 2022 European Masters betting guide to gear you up for the tournament.
This 2022 European Masters preview contains an analysis of all the top contenders, useful betting tips, and a whole load more. Before we go any further, you need to know where to wager on the event.
Where to Bet on the 2022 European Masters
How We Rate

Safety & Security
You should be able to gamble online without fear. So we only recommend licensed sites that use the latest security and encryption techniques.

Bonuses
Maximize your bankroll with fantastic bonuses. Our recommended sites offer valuable bonuses with fair terms and conditions, including manageable wagering requirements.

Games & Betting
The best sites have the best wagering options. That's why you will find extensive games and betting opportunities on our recommended sites.

Banking
Getting your money to and from your account shouldn't be a hassle. We only recommend sites with a variety of convenient banking methods, including cryptocurrency and e-wallets.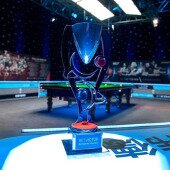 We are still waiting for the bookmakers to release their August 2022 European Masters odds. However, it is only a matter of time before the best snooker betting sites publish their prices for the tournament.
Naturally, the best snooker betting sites always dish up competitive European Masters odds. In addition to the regular outright markets, they often have unique props and specials to take advantage of.
On top of that, the top online snooker sportsbooks invariably deliver attractive bonuses and promotions for their customers. Whether you're looking for generous welcome offers or tasty ongoing deals, you won't be disappointed.
Better still, our recommended sites have a wide range of deposit and withdrawal methods, mobile and in-play betting opportunities, and first-rate customer support. What more could you ask for?
I also recommended exploring the top European betting sites. Since the European Masters is one of Europe's biggest snooker events, you might be able to find exclusive deals if you shop around.
European Masters Tournament Preview for 2022
Qualifiers for the August 2022 European Masters were held between July 15 and 24. It is worth pointing out that several high-profile players failed to book their place in the main event.
Most notably, world No. 5 John Higgins failed to qualify – losing 5-3 to Scott Donaldson. World No. 14 Mark Allen lost by the same score to amateur player Farakh Ajaib, while seven-time world champion Stephen Hendry lost 5-0 to Mark Joyce.
Scott Donaldson beats John Higgins 5-3 in their @BetVictor European Masters qualifier!

Elsewhere Jimmy White rallied from 4-2 down to beat Andrew Pagett in a decider 👏#BVEuroSeries

— World Snooker Tour (@WeAreWST) July 24, 2022
Qualifying matches featuring the defending champion (Fan Zhengyi) and the three highest-ranked players (Ronnie O'Sullivan, Mark Selby, and Judd Trump) are scheduled to play played at the start of the event in Fürth.
Here are the remaining four qualifying matches.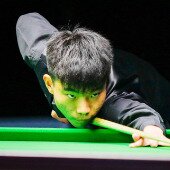 Fan Zhengyi vs. Michael Judge
Mark Selby vs. Yuan Sijun
Judd Trump vs. Noppon Saengkham
Ronnie O'Sullivan vs. Sean O'Sullivan
Ronnie O'Sullivan is the current world No. 1, with Judd Trump and Mark Selby at No. 2 and No. 3, respectively. Although Fan finds himself at No. 36 in the World Snooker Rankings, he heads to Fürth as the defending European Masters champion.
As it stands, the highest-ranked players in the tournament are Zhao Xintong (No. 6), Mark Williams (No. 7), Kyren Wilson (No. 8), Shaun Murphy (No. 9), and Jack Lisowski (No. 10).
Right, it's time to take a closer look at the top contenders for the August 2022 European Masters.
Top European Masters Contenders for August 2022
Although we are still waiting for the bookies' odds, there is no harm in attempting to predict who will win the 2022 European Masters. You only have to look at the current world rankings to determine which players have the best chance of winning.
This August 2022 European Masters betting preview section profiles all the leading contenders. The following players should be at the forefront of your mind when it comes to making your 2022 European Masters prediction.
Ronnie O'Sullivan
If you already know something about snooker, you will know that O'Sullivan is widely regarded as the sport's greatest-ever player.
"The Rocket" holds the record for the most ranking titles (39) and the most Triple Crown triumphs (21), having claimed seven World Championships, seven UK Championships, and seven Masters titles across his glittering career.
Despite all his achievements, O'Sullivan has never managed to win the European Masters. After losing 9-8 against Trump in the 2016 final, he suffered a shock 10-9 defeat to Fan in the previous final.
That said, it wouldn't be a shock if O'Sullivan secured his first European Masters title in Fürth. If the reigning world champion triumphs next month, he will only enhance his status as the best snooker player of all time.
Mark Selby
Unlike O'Sullivan, Selby knows what it feels like to lift the European Masters trophy. "The Jester from Leicester" won the September 2020 European Masters, defeating Martin Gould 9-8 in the final.
Before his European Masters victory, Selby won four World Championships in eight seasons between 2013-14 and 2020-21. He also has three Masters titles and two UK Championships to his name, meaning he has nine Triple Crown triumphs under his belt.
The 39-year-old claimed three ranking tournaments in 2020-21 before enduring an uneventful 2021-22 season. Needless to say, he will be eager to kick off the new campaign with a win in Germany.
Judd Trump
Judd Trump won back-to-back European Masters titles in 2016 and 2017. He even managed to beat O'Sullivan 9-8 in his first final before defeating Stuart Bingham 9-7 the following year.
In 2019-20, "The Ace in the Pack" won six ranking events – setting the record for the most ranking titles in a single season. The following season, he added five ranking titles to his collection. Talk about consistency!
The 2019 world champion is no stranger to winning trophies. Having proved that he can win – and defend – the European Masters title, he looks destined to go deep into the tournament once again.
Zhao Xintong
It is easy to understand why many snooker experts rate Zhao Xintong so highly. After all, the 25-year-old has gained a reputation as one of the sport's most exciting young talents over the past couple of years.
The Chinese prodigy burst onto the scene in 2021, beating Luca Brecel 10-5 in the final of the UK Championship. Less than two months later, he clinched his second ranking title – this time whitewashing Yan Bingtao 9-0 in the 2022 German Masters final.
There is a sense that Zhao is a future world champion in the making. If the world No. 5 performs to the best of his ability in Fürth, there is no reason why he can't claim his first European Masters title.
Mark Williams
There was a time when Williams was the best snooker player on the planet. Between 1999-00 and 2002-03, "The Welsh Potting Machine" spent three seasons as the world No. 1 and even secured all three Triple Crown titles in 2002-03.
After winning the World Championship in 2000 and 2003, Williams' performance levels dropped. However, he returned to reclaim the title in 2018 before reaching the semi-finals last season.
Williams also reached the semi-finals of The Masters last season. Having won the 2021 British Open, the three-time world champion appears to be back to his best. Has he got what it takes to triumph in Germany?
European Masters Snooker Betting Tips and Strategy
This 2022 European Masters preview would not be complete without some European Masters betting tips, right?
Of course, the bookies have yet to release their odds for the August 2022 Snooker European Masters. But if you want to get a head start on the competition, digesting the following tips will put you in pole position.
Expect the Unexpected
Some of the major snooker tournaments are relatively easy to predict. For example, only the very best players can win the World Championship.
O'Sullivan and Selby have both won four of the past 11 World Championships. By contrast, eight different players have reached the previous four European Masters finals. That tells you everything you need to know about the unpredictability of the tournament.
RECENT EUROPEAN MASTERS CHAMPIONS
Year
Champion
Runner-Up
2016
Judd Trump
Ronnie O'Sullivan
2017
Judd Trump
Stuart Bingham
2018
Jimmy Roberston
Joe Perrey
2020 (January)
Neil Robertson
Zhou Yuelong
2020 (September)
Mark Selby
Martin Gould
2022 (February)
Fan Zhengyi
Ronnie O'Sullivan
Nobody expected Trump to beat O'Sullivan in the 2016 final, but the apprentice outperformed the maters. By the same token, all the best sports betting sites favored O'Sullivan to beat Fan earlier this year. However, Fan upset the odds.
At the end of the day, anything can happen in the European Masters. The event is renowned for producing surprise champions, so be sure to keep an eye out for potential sleepers.
Prepare for Close-Fought Finals
The European Masters final was traditionally a best-of-17 frames match before changing to a best-of-19 frames match in 2022. That means European Masters finals are always tight encounters.
The World Championship final is a best-of-35 match, meaning players have to reach 18 frames to secure the silverware. On the flip side, players only need to reach ten frames to win the new-look European Masters final.
Due to the shortened nature of the matches, we have seen plenty of close battles in recent years.
2016: Judd Trump 9-8 Ronnie O'Sullivan
2017: Judd Trump 9-7 Stuart Bingham
2018: Jimmy Robertson 9-6 Joe Perry
2020 (January): Neil Robertson 9-0 Zhou Yuelong
2020 (September): Mark Selby 9-8 Martin Gould
2022 (February): Fan Zhengyi 10-9 Ronnie O'Sullivan
Across the past six European Masters finals, three players have won by a single frame. Of course, Neil Robertson's 9-0 whitewash of Zhou Yuelong is the obvious exception here. But you get the picture, right?
Ultimately, the best-of-19 format gives outsiders a greater chance of beating the favorites.
Keep an Eye on the Qualifiers
Unlike many snooker tournaments, the European Masters requires all competitors to qualify for the main event. Certain tournaments invite the highest-ranked players to participate, but the European Masters is different.
Studying the qualifying rounds can give you a sizeable edge over the bookies. Sure, you can keep tabs on all the big-name players. But you can also find outsiders that could upset the European Masters odds when the event gets underway.
I highly recommend keeping a close eye on the qualifiers. If you can gauge which players are in good form – and which players could flop in the tournament – you will give yourself a decent head start.
My 2022 European Masters Prediction
As I already mentioned, the European Masters tournament is always fiercely competitive. With four different players winning the previous four editions of the event, predicting the next champion is no easy task.
Lucky for you, this August 2022 European Masters preview will stand you in good stead for wagering on the tournament. Having analyzed the top contenders and shared my European Masters betting tips, I'm confident we can win some cash.
At this stage, it is difficult to look past O'Sullivan. "The Rocket" clinched his seventh World Championship in May, strengthening his standing as snooker's GOAT.
That said, O'Sullivan has lost two of the past six European Masters finals. With other elite players such as Trump and Selby ready to reclaim the title, we are set for another hugely competitive tournament.
That concludes my August 2022 European Masters betting guide. The event gets underway on August 16, so be sure to check the best snooker betting sites regularly to be among the first punters to access the European Masters odds.
In the meantime, why not check out some of the biggest moments in darts history below.
AUGUST
Casino of the Month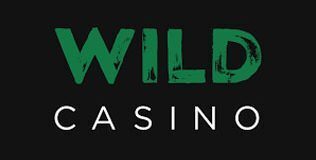 Welcome Bonus
250% up to $5,000
Read Review
Visit Site