Betting Preview for the 2022 ESPY Awards

The 2022 installment of the ESPYS honors the best players, teams, and moments in sports. There are 36 awards for the event, but my 2022 ESPYS betting guide will highlight the most significant awards.
Will your favorite player or team have the honor of taking home an award?
Do you want to make 2022 ESPYs predictions? You'll learn about the top betting opportunities with my 2022 ESPYS betting preview. Let's check it out.
Where to Bet on the 2022 ESPYS
Unfortunately, we do not have odds for the 2022 ESPYS Awards as of yet.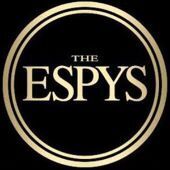 Speaking from experience, I can tell you the top US sportsbooks are the place to visit to monitor the release of odds. They did so last year, and I expect the same in 2022.
Which site is the best for betting on the ESPYS? That's a question for you to answer. It's imperative to pick a site that best fits your comfort.
Do you like a sportsbook that has a fast payout? Perhaps the most important thing is keeping your money safe. Either way, these are the go-to sites for the 2022 ESPYS odds.
Overview of the 2022 ESPYS Awards
Host: Stephen Curry
Location: Microsoft Theater in Los Angeles, CA
Time: 8 p.m. ET on ABC
Date: Wednesday, July 20
It might surprise some to see Stephen Curry hosting the 2022 ESPYS. It's not uncommon to see an athlete host the ESPYS. Lance Armstrong, LeBron James, and Peyton Manning are among the top athletes to have the honor.
The ESPYS return to Los Angeles for the first time since 2019. COVID-19 forced the 2020 event to be virtual, while last year's event was in New York. Microsoft Theater hosted the event from 2008 to 2019.
We see the ESPYS in mid-July every year because it's the one day without a big four sport in action. MLB has an off day following the All-Star game, and the other three sports are in the offseason.
2022 ESPY Awards Nominees
Everyone came here to read about the 2022 ESPYS awards. My 2022 ESPYS betting guide won't cover every award, but we'll examine the best. Let's start it off with the best athlete.
Best Athlete, Men's Sports
Stephen Curry, Golden State Warriors
Aaron Rodgers, Green Bay Packers
Shohei Ohtani, Los Angeles Angels
Connor McDavid, Edmonton Oilers
ESPYS host Stephen Curry is among the nominees for Best Athlete, Men's Sports. Curry failed to win regular-season MVP, but he led the Golden State Warriors to their fourth championship in eight years.
Aaron Rodgers won his second straight MVP after leading the Green Bay Packers to the best record in the NFL. Unfortunately, it was another playoff heartbreak as they lost in the Divisional Round.
Shohei Ohtani had a baseball season that we haven't seen in this era. Check out his numbers.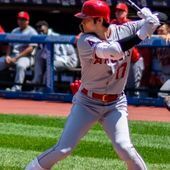 .257 Batting Average
46 Home Runs
100 RBIs
2.44 ERA
0.99 WHIP
111 Strikeouts
Ohtani gave baseball fans shades of Babe Ruth with his expertise in hitting and pitching. He took home AL MVP in a unanimous vote.
The 2022 ESPYS nominees have Connor McDavid up for Best Athlete, Men's Sports for the second straight year. McDavid wasn't as strong as last season, but he finished second in MVP voting and led the Edmonton Oilers to the Conference Finals.
It'll be interesting to see if people only value individual numbers or if they account for team success. It's hard to match Ohtani, but his team failed to make the playoffs.
Best Championship Performance
Cooper Kupp, Los Angeles Rams – Super Bowl LVI
Julianna Pena, UFC 269
Max Verstappen, F1 – Abu Dhabi Grand Prix
Cale Makar, Colorado Avalanche – Stanley Cup Finals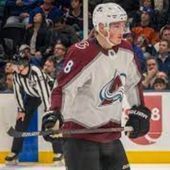 Which athletes stepped up when it mattered most? Cooper Kupp had an unreal 2021 season, winning Offensive Player of the Year. He kept it going with a fantastic playoff run. Kupp capped it off by winning Super Bowl MVP with eight receptions, 92 yards, and two touchdowns.
I hope the UFC fans come out to support Julianna Pena because she had one of the greatest upsets in UFC history, defeating Amanda Nunes.
Max Verstappen and Lewis Hamilton had a competitive battle throughout the 2021 F1 season. Verstappen passed Hamilton in the final two laps to win the race and championship. He's on his way to becoming one of the greatest Formula One drivers in the sport.
Check out Cale Makar's numbers from the 2022 Stanley Cup Finals.
3 goals
4 assists
7 points
Makar won the Conn Smythe Award for his performance throughout the 2022 postseason. The Colorado Avalanche wouldn't have won the Stanley Cup without him.
We can say the same for Kupp's impact on the Los Angeles Rams. Verstappen and Pena overcame adversity to take down legends of their respective sport. It'll be interesting to see how the 2022 ESPYS awards odds view this one.
Best Play
Unbelievable Corner Kick Goal by Megan Rapinoe
Justin Tucker's 66-yard NFL record field goal
Ja Morant's Poster
Hansel Enmanuel with the play of the year
Does it surprise anyone that the U.S. Women's soccer team has a place in the 2022 ESPYS? Megan Rapinoe had an unreal corner kick, kicking the ball directly in the goal. How often do you see that?
I can't imagine many people forget about Justin Tucker's record-breaking 66-yard field goal. He broke the heart of Detroit Lions fans with the kick that bounced off the crossbar and in. The best NFL betting sites had some heartbreakers with that kick.
Ja Morant had an insane poster dunk over Minnesota Timberwolves guard Malik Beasley in the playoffs. My 2022 ESPYS predictions aren't sure it's the best dunk of the year.
Hansel Enmanuel windmilled and then handed the ball to a trash talker 😳 @SCNext

(via issa__bucket/IG) pic.twitter.com/i6mKEs0IKu

— SportsCenter (@SportsCenter) January 15, 2022
How often will you see a player windmill with one arm? I'm not sure if I've ever seen a dunk like that. People have to give him at least the nod over Morant. Poster dunks are great, but we see them all the time.
I can't wait to see the ESPYS betting odds for Hansel Enmanuel's windmill. A high school dunk won't garner as much attention as the NFL or Olympics.
Still, you can't tell me that wasn't a spectacular play. Hopefully, it opens as the underdog because I'll make that my top pick.
Best Team
Golden State Warriors, NBA
Chicago Sky, WNBA
Atlanta Braves, MLB
Los Angeles Rams, NFL
Oklahoma Sooners, NCAA Softball
Georgia Bulldogs, NCAA Football
Colorado Avalanche, NHL
The 2022 ESPYS betting preview has to spotlight the award with the most nominees. That's where we find the best team. Good luck finding one team with the upper hand because they all won the championship.
The Oklahoma Sooners Softball team is likely the least popular on this list, but it's hard to argue with their great season. Some people believe it's the greatest softball team ever.
I want to see the 2022 ESPYS odds for the Georgia Bulldogs. They finally overcame Alabama, defeating them in the National Championship. Georgia did so behind an elite defense.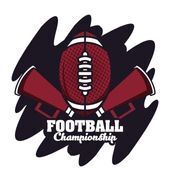 9.5 Points Per Game (1st)
253.9 Yards Per Game (2nd)
172.2 Passing Yards Per Game (3rd)
81.7 Rushing Yards Per Game (3rd)
The Colorado Avalanche should have a strong argument. They were the best team throughout the season, winning their first Stanley Cup since 2001. Perhaps they'll earn a sweep, with Cale Makar winning Best Championship Performance.
I don't see many standout qualities with the other nominees. The Atlanta Braves, Los Angeles Rams, and Chicago Sky weren't among the top contenders ahead of the playoffs.
We might see the Golden State Warriors make a run because of their dynasty.
Best Game
Kansas City Chiefs defeat the Buffalo Bills in an OT thriller (AFC Divisional Game)
UConn defeats NC State in double OT (Elite 8 NCAA Women's Basketball)
Kansas' 16-point rally, which was the biggest comeback in championship game history (NCAA Men's Basketball Championship)
Bryce Young rallies Alabama to beat Auburn in four OTs (NCAA Football Iron Bowl)
Sports fans watch countless games throughout the season, hoping to witness an instant classic. Thankfully, we saw a few over the last year.
It has been six months, but did people forget about the Buffalo Bills vs. Kansas City Chiefs Divisional Round matchup? The offenses went back-and-forth in the final minutes, ending with a Travis Kelce touchdown in overtime.
Cancel the Super Bowl and give us a Chiefs Bills 7 game series. 25 points in under 2 minutes… pic.twitter.com/ntROimUi6a

— JWP Sports  (@JWPSports) January 24, 2022
UConn and NC State played an insanely competitive game in Elite 8, going to double overtime. NC State hit a game-tying three-pointer with one second remaining to force double overtime. UConn held on to advance to the Final Four.
North Carolina was the surprise team in the 2022 NCAA Tournament. They were the No. 8 seed but advanced to the National Championship game. They led by 16, but Kansas made a frantic second-half comeback.
Kansas outscored North Carolina by 18 in the second half to score a three-point victory.
The Iron Bowl always brings exciting action, regardless of record. It was a defensive slugfest, with Auburn holding a 10-3 lead. Bryce Young led a 12-play, 97-yard drive to tie the game with 24 seconds remaining.
After trading field goals and touchdowns, Alabama clinched the win with a successful two-point conversion in the fourth overtime.
2022 ESPY Awards Predictions
Best Athlete, Men's Sports: Shohei Ohtani, Los Angeles Angels
Best Championship Performance: Cooper Kupp, Los Angeles Rams – Super Bowl LVI
Best Play: Hansel Enmanuel with the play of the year
Best Team: Golden State Warriors, NBA
Best Game: Kansas City Chiefs defeat the Buffalo Bills in an OT thriller (AFC Divisional Game)
Who will win at the 2022 ESPY awards? My ESPY awards winner predictions begin with Shohei Ohtani winning Best Athlete, Men's Sports.
Ohtani should open as the underdog, as he's the only player from a team that didn't make the playoffs. Still, it's hard to discount his historic season. He was the best hitter in baseball while pitching like a top 10 starter.
Cooper Kupp's 2021 season was one for the ages. He won the receiving triple crown, leading the Los Angeles Rams to the Super Bowl. He capped off the performance with the game-winning touchdown.
Cooper Kupp with that Super Bowl touchdown we'll all remember pic.twitter.com/Xl0PCzBEjR

— Jomboy Media (@JomboyMedia) February 14, 2022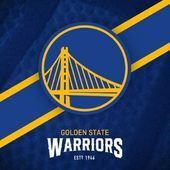 Kupp showed that you don't need to be a quarterback to win Super Bowl MVP. There was no denying his championship performance.
My 2022 ESPYS betting preview has Hansel Enmanuel winning Best Play in an upset. I imagine we'll see high odds considering the popularity of this play. Still, I can't put another play above his.
Justin Tucker's 66-yard field goal will receive much attention, and the popularity could give it the win. Personally, I'm going with the one-arm windmill dunk.
The Best Team was easily the toughest award to predict. I believe the Oklahoma Sooners Softball team was the best, but the popularity isn't there. Meanwhile, we saw a great season from the Golden State Warriors.
Regular Season Record: 53-29 (3rd)
Playoff Record: 16-6 (1st)
They also had a top-three defense in the regular season and offense in the postseason.
Did anyone expect the Buffalo Bills vs. Kansas City Chiefs Divisional matchup not to be the best game? I can't remember a game as good as that in a long time. And you have to factor in the implications.
Is it crazy to say it's one of the best playoff games in NFL history? Fans will remember it for a long time.
ESPYS Betting Strategy for 2022
I've made my 2022 ESPY awards predictions, but these betting tips will help if you're on the fence with a few selections. Check out the top betting tips for the 2022 ESPYS.
Popularity Plays a Significant Factor
One of the coolest aspects of the ESPYS is that fans vote on each award's winner. That gives us a chance to sway the vote in our favor. Unfortunately, it can also make the ESPYS a popularity contest.
I factored that into my predictions. I truly believe the Buffalo Bills vs. Kansas City Chiefs deserves to win Best Game. However, it'd likely still win even if it wasn't a classic because of the NFL's popularity.
NFL is King.

CBS Sports says Chiefs vs Bills OT classic averaged 42.736 million viewers — peaking at 51.697 million viewers.

That's up 18% vs. last year's comparable game window.

It was the most-watched Divisional Playoff game in 5 years.

— Michael McCarthy (@MMcCarthyREV) January 25, 2022
Hopefully, this won't be a significant issue with the 2022 ESPYS. I'd hate to see someone in a less popular sport lose because the NFL and NBA are more popular. From a betting perspective, it might be wise to back the popular sports.
You can also scan social media to see which nominees are the most popular. That should give you an indication of the early favorites.
Go with Your Gut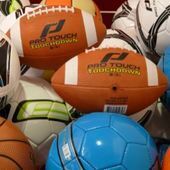 This may be counteractive to my last betting tip, but we're not betting on a game or future prop. The ESPYS is an award show to honor the best of the best. We don't need to do hours of research to predict the winner.
We should have fun while determining who will win at the 2022 ESPYS. Sometimes, you have to go with your gut.
That's the approach I took for Best Play. I mentioned how Justin Tucker would likely win because of the NFL's popularity. However, my gut tells me Hansel Enmanuel's windmill dunk was the best play. I would hate to miss the value because I didn't go with my gut.
Bettors should save the serious betting for games and props. This is your chance to take a different approach. How often can you make your betting picks by listening to your gut?
Betting on the ESPY Awards in 2022
Hopefully, my 2022 ESPYS betting guide will give you a better understanding of how to wager ahead of the ESPY Awards. Unfortunately, we don't have betting odds, but it shouldn't be long before we can wager on the event.
I wouldn't go all out and do research for the 2022 ESPYS. This should be a fun betting opportunity, allowing you to take an unconventional approach.
Lastly, I should note my most confident pick is the Best Game. I've voiced my support for the 2022 Divisional Round game between the Buffalo Bills and Kansas City Chiefs.
Hopefully ESPYS odds drop soon and you can bet on that category and more. For now, there are still plenty of other betting markets to attack. One good option is betting on who will win the 2022 World Series. Check out our latest look at that betting market below.
AUGUST
Casino of the Month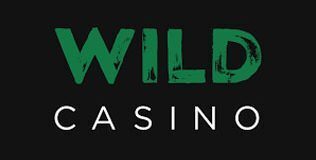 Welcome Bonus
250% up to $5,000
Read Review
Visit Site