Betting Preview for the 2022 CrossFit Games

The 16th edition of the CrossFit Games is set to go down in Madison, Wisconsin, between August 3 and 7, 2022.
Right now, many of the world's best CrossFit athletes are preparing to descend on the American Midwest. Accordingly, sports bettors across the globe are preparing to make their 2022 CrossFit Games predictions.
The CrossFit Games comprise a series of grueling workouts, including metabolic conditioning (MetCon), weightlifting, and gymnastics. With various categories across multiple events, there is no shortage of betting opportunities to take advantage of.
I put together this 2022 CrossFit Games betting guide to help you wager on the competition. Below, I cover all the key information, profile the top athletes to bet on, share my CrossFit Games winner prediction, and more.
What better way to start than by checking out the best sites for betting on the CrossFit Games?
Where to Bet on the 2022 CrossFit Games
The bookies have yet to publish their 2022 CrossFit Games odds. However, it is only a matter of time before the best CrossFit Games betting sites release their prices for this year's event.
You will be pleased to learn that we have examined dozens of online betting sites to find the best CrossFit Games sportsbooks on the internet. As a result, all of our recommended sites meet the following criteria.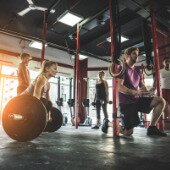 Safety and Security – First and foremost, our favored sportsbooks are among the most secure and safest options out there. Needless to say, they are all 100% legal.
High CrossFit Games Odds – Naturally, the best CrossFit Games betting sites also have the best CrossFit Games odds. Be sure to shop to get the greatest possible value.
Multiple Betting Lines and Markets – With tons of markets and lines to choose from, the top CrossFit Games sportsbooks dish up a vast range of betting opportunities.
Lucrative Bonuses and Promotions – Our recommended sites are stacked with attractive promotions and bonuses, enabling you to enhance your profit via special offers.
Live and Mobile Betting – Many of the best CrossFit Games betting sites have mobile apps, meaning you can gamble on the Games from almost anywhere in the world.
Tons of Banking Options – There are plenty of deposit and withdrawal methods to choose from, including debit and credit cards, e-wallets, and cryptocurrencies.
Speedy Payouts – Better still, all the top CrossFit games sportsbooks offer fast payouts. Everyone wants to get their hands on their winnings as quickly as possible, right?
First-Rate Customer Support – Last but not least, our recommended sites are renowned for their excellent customer support. What more could you ask for?
As you can see, the perks are almost endless. Although we are still waiting for the 2022 CrossFit Games odds to drop, there is no harm in joining the top sites and preparing for the competition.
Now that you know where to bet on the CrossFit Games, it's time to move on to the next section of this 2022 CrossFit Games betting guide. Below, I will go over everything you need to know about this year's event.
CrossFit Games 2022 Preview – Dates, Events, and More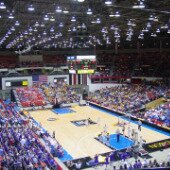 Dates: August 3-7, 2022
Venue: Alliant Energy Center, Madison, Wisconsin
Edition: 16th
Defending Men's Champion: Justin Medeiros
Defending Women's Champion: Tia-Clair Toomey
Defending Team Champion: CrossFit Mayhem
The CrossFit Games return to Madison for the fifth time in six years. The first ten editions of the competition were held in Carson, California, but Wisconsin is now the official home of the Games.
Alliant Energy Center is the perfect location for the CrossFit Games, boasting 164 acres of green space and a 255,000-square-foot exhibition hall. The multi-building complex allows numerous events to take place at the same time.
Justin Medeiros and Tia-Clair Toomey head into the 2022 CrossFit Games as the defending champions, claiming the "Fittest on Earth" crowns in 2021. Meanwhile, CrossFit Mayhem won the team title last year.
So, what kind of exercises and competitions do the athletes have to compete in to win the prestigious title? It's time to check out the different events within the CrossFit Games.
2022 CrossFit Games Events and Exercises
The CrossFit Games organizers don't tend to reveal the schedule and exercises for the upcoming event until the athletes arrive at the venue. This ensures that all the competitors begin the event on a level playing field.
That said, the athletes will always have a rough idea of what to expect. If the previous editions of the Games are anything to go by, the following exercises will likely feature in this year's program.
Sled drags
Pig flip
Muscle-up
Sprint
Rope climb
Clean and jerk
Snatch
Deadlift
Squat
Ski erg
Double-under
Burpee
Pull-up
Toes-to-bar
Push-up
Lunge
Thruster
Handstand walks
Swim
Kayak
Row
These are just some of the exercises that athletes can expect to find on the 2022 CrossFit Games schedule. As you can see, plenty of tough tests are on the cards. Rather them than me!
Of course, the dozens of athletes don't all compete in the same category. Let's take a look at the different CrossFit Games competitions for 2022.
CrossFit Games Competitions for 2022
With a total of 19 categories on the schedule, there are plenty of options to choose from when making your 2022 CrossFit Games predictions.
There are three main competitions – men's, women's, and team. There are also six different age groups within the men's and women's masters categories, in addition to two competitions for both teenage boys and teenage girls.
CROSSFIT GAMES CATEGORIES
Individual and Team
Masters Men's
Master Women's
Teens
Men's
35-39
35-39
14-15 Boys
Women's
40-44
40-44
14-15 Girls
Team
45-49
45-49
16-17 Boys
55-59
55-59
16-17 Girls
60-64
60-64
65+
65+
Last year, CrossFit also welcomed several new adaptive divisions to the Games. The adaptive divisions are specifically for athletes with disabilities. The adaptive divisions are set to play a key role in the 2022 Games, with eight men's and eight women's divisions.
The following section of this 2022 CrossFit Games betting preview profiles the top athletes to back at this year's event.
Top Athletes to Bet on at the 2022 CrossFit Games
Although the odds for the 2022 CrossFit Games have yet to land, there are certain athletes who will almost certainly find themselves among the bookies' favorites when the prices are published.
When it comes to predicting who will win the 2022 CrossFit Games, the following athletes should be at the forefront of your mind.
Justin Medeiros
It only makes sense to start with one of the reigning champions, right?
Justin Medeiros dominated the individual men's competition last year, securing a top-eight berth in all 15 events. The Californian finished third, second, and first in the final three events to clinch the title.
2021 CROSSFIT GAMES – INDIVIDUAL MEN'S STANDINGS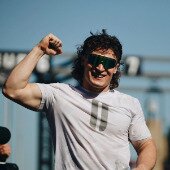 1. Justin Medeiros (1234)
2. Patrick Vellner (1152)
3. Brent Fikowski (1028)
At the age of just 22, Medeiros became the youngest man to win the CrossFit Games. With another year of experience under his belt – and another year of training in the bank – Medeiros will be confident of defending his crown in Madison.
Three months after winning the CrossFit Games, Medeiros claimed his first Rogue Invitational title in Austin, Texas. Something tells me that won't be his last title.
Tia-Clair Toomey
In 2021, Tia-Clair Toomey won the individual women's competition for the FIFTH successive year. That tells you everything you need to know about her staying power.
It is also worth noting that Toomey claimed the runner-up spot in 2015 and 2016, meaning she has secured seven consecutive top-two finishes at the Games. Naturally, that puts her among the best CrossFit athletes on the planet.
Having won a whopping nine events at last year's tournament, the Australian holds the record for the most event wins in CrossFit Games history (33). At 28 years of age, she is destined to extend that record.
In addition to being one of the world's best CrossFit athletes, Toomey is a Commonwealth Games gold medalist. The dynamic Aussie won the 58kg weightlifting event on home soil in 2018, achieving a total lift of 201kg.
Boasting a max squat of 150kg and a deadlift PB of almost 200kg, Toomey looks set to dominate once again in Madison.
Patrick Vellner
I think Patrick Vellner can count himself pretty unfortunate to have missed out on a CrossFit Games title in recent years.
After finishing third in 2016 and 2017, the Canadian sealed the runner-up spot in 2018. Following a couple of years out of the picture, he returned to snag second place in 2021. Can he go one better this time around?
You only need to take a quick glance at his PBs to understand why he has been one of the sport's most consistent performers in recent years.
PATRICK VELLNER'S MAX LIFTS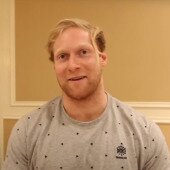 Back Squat: 445lb (206kg)
Clean and Jerk: 355lb (161kg)
Snatch: 285lb (129kg)
Deadlift: 595lb (270kg)
Don't sleep on Vellner when settling on your CrossFit Games winner prediction for 2022. The experienced athlete maybe 32, but he's still got what it takes to challenge for the top prize.
Annie Thorisdottir
In the history of the CrossFit Games, only Toomey has won more individual women's titles than Annie Thorisdottir. Although Thorisdottir's two triumphs came back in 2011 and 2012, she remains a real threat.
"Icelandic Annie" also has two second-place finishes and two third-place finishes to her name. At the age of 32, she returned to the podium last year – securing third place behind Laura Horvath.
Having achieved six podiums across the past 12 years, Thorisdottir is a bona fide CrossFit legend. Granted, she is heading into the twilight of her career. But she is still capable of competing for the silverware.
CrossFit Games Winners and Records
This section of my 2022 CrossFit Games betting guide covers the top athletes in the history of the tournament. If you're serious about making successful 2022 CrossFit Games predictions, you should familiarize yourself with the previous champions.
The table below details that two athletes have dominated the men's competition over the years. Rich Froning Jr. won four titles on the spin between 2011 and 2014 before Mat Fraser won five in a row between 2016 and 2020.
CROSSFIT GAMES – INDIVIDUAL MEN'S TITLES
Athlete
Titles
Mat Fraser
5
Rich Froning Jr.
4
James Fitzgerald
1
Jason Khalipa
1
Mikko Salo
1
Graham Holmberg
1
Ben Smith
1
Justin Medeiros
1
Fraser retired in February 2021, opening the door for the next generation of CrossFit athletes. Can Medeiros build on his maiden triumph and create his own hegemony?
Over in the women's competition, Toomey is the undisputed champ. The Australian has taken the W at each of the previous five games, equaling Fraser's record of overall titles.
CROSSFIT GAMES – INDIVIDUAL WOMEN'S TITLES
Athlete
Titles
Tia-Clair Toomey
5
Annie Thorisdottir
2
Katrin Tanja Davidsdottir
2
Jolie Gentry
1
Caity Matter
1
Tanya Wagner
1
Kristan Clever
1
Samantha Briggs
1
Camille Leblanc-Bazinet
1
Thorisdottir and Katrin Tanja Davidsdottir are the only other women to have won multiple CrossFit Games titles. The former clinched back-to-back titles in 2011 and 2012 before the latter stole her compatriot's crown in 2015 and 2016.
This CrossFit Games 2022 preview would not be complete without some CrossFit Games betting tips, right? Read on to discover my top tips.
CrossFit Games Betting Tips and Strategy Advice
Before you head over to the best US betting sites to find the top CrossFit Games wagers for 2022, be sure to digest the following betting tips.
Study the Qualification Rounds
The CrossFit Games feature only the elite athletes in the sport. To qualify for the main event, competitors must navigate their way through a series of qualifying rounds.
Studying the qualifiers can give you a significant head start on the competition. In addition to keeping tabs on all the high-profile athletes, you can discover lesser-known hopefuls who could upset the CrossFit Games odds.
This is how the qualification process works.
The Open – This year's Open saw a record 293,805 contestants from around the world take part, with the top 10% from each division making it through. Anyone aged 14+ can enter the Open.
Quarterfinals – In recent years, the quarterfinals have been held online. This phase requires individual athletes to complete five workouts, with the successful entrants heading to the next round.
Semifinals – in 2022, five men and women from each North American and European semifinal, three from Oceania, two from Asia and South America, and one from Africa qualified for the Games.
Last-Chance Qualifier – With only four spots remaining, the last-chance qualifier gives athletes who narrowly failed in the semifinals the chance to punch their ticket to the main event.
Nowadays, it is easy to keep up to date with all the latest news and developments. I recommend heading over to the official CrossFit Games website to find the information you need to succeed.
Look for the Most Complete Athletes
CrossFit recognizes ten general physical skills. If you can establish which athletes are strong across all ten skills, you could gain an edge over the bookmakers.
Here are the fundamental skills to look for in a CrossFit athlete.
1. Cardiovascular/respiratory endurance
2. Stamina
3. Strength
4. Flexibility
5. Power
6. Speed
7. Coordination
8. Agility
9. Balance
10. Accuracy
It's all well and good, possessing stamina and strength, but you won't get very far if you don't have good coordination and balance. For that reason, bettors should search for the greatest all-around athletes.
Exploit the Bookies' Lack of Knowledge
There is no hiding the fact that many bookmakers don't know much about CrossFit. Consequently, you can usually find discrepancies and irregularities in the bookies' CrossFit Games odds.
Put simply, the majority of bookmakers do not put a great deal of effort into pricing lesser-known events. Most of the bookies' research and time goes into mainstream sports, meaning you can often take advantage of generous CrossFit odds.
Just because an athlete has super-high odds, it doesn't mean they can't win. If you do your research and study the field, you can be confident of making the right decision – regardless of the bookies' prices.
Predicting the CrossFit Games in 2022
If the previous edition of the CrossFit Games is anything to go by, Justin Medeiros and Tia-Clair Toomey look destined to dominate once again this year.
Following Mat Fraser's retirement from the sport, Medeiros wasted no time in snatching the men's mantle in 2021. Having finished 82 points clear of his nearest challenger last year, the Californian giant is the man to beat in 2022.
As for Toomey, she has won each of the past five women's titles. It could be argued that the 28-year-old is in her prime right now, so I can't see any woman outperforming her this year.
The competition gets underway on August 3. With less than a fortnight until the main event, make you keep an eye out for the 2022 CrossFit Games odds at our recommended betting sites.
In the meantime, why not check out the best CrossFit workouts to try if you're a gambler?
AUGUST
Casino of the Month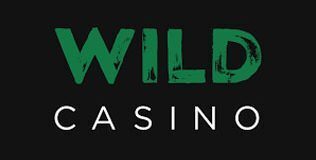 Welcome Bonus
250% up to $5,000
Read Review
Visit Site