Hide Bonus Offers
| | | | | |
| --- | --- | --- | --- | --- |
| #1 | BetOnline Sports | 60% Up To $1,000 | Visit Site | BetOnline Sports |
| #2 | Bovada Sports | 50% Up To $250 | Visit Site | Bovada Sports |
| #3 | BetUS | 125% Up To $2,500 | Visit Site | BetUS |
| #4 | Everygame | 100% Up To $500 | Visit Site | Everygame |
| #5 | MyBookie | 100% Up To $1,000 | Visit Site | MyBookie |
Betting on How Much Avatar 2 and Other Blockbuster Movies Will Make in 2022

2022 is going to be an exceptional year for movie watchers. Some of the most highly anticipated films are coming out this year, including Avatar 2: The Way of Water, Thor: Love and Thunder, and Black Adam.
Thanks to the best entertainment betting sites, betting on these three upcoming films is possible. You can watch these movies and help them reach high amounts in movie earnings while also helping yourself win some money.
These three box office specials could be the most talked-about films this year and for years to come. Let's break down how we can bet on their box office gross earnings and what they might look like in 2022.
Betting on the 2022 Box Office Specials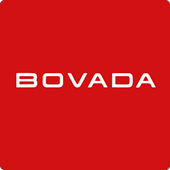 Before we get started, we must establish where these movie earnings bets are available at. Not every sportsbook will offer a bet on gross movie earnings, so you need to set up an account on Bovada.
Bovada is the site that is currently offering this prop and offers lots of more unique ones. You can find a lot of unique props on their site, like betting on how much money Black Adam will make.
We covered a lot of the betting props that are available already, so check out our entertainment blog page if you missed them.
Bovada is also offering a 50% welcome bonus up to $250. That means you can start your account with a nice, boosted balance to help you win even more money.
Betting on your favorite TV shows, movies, and more might not have been something you are aware of. You likely already know about the usual casino and sports betting, but these sites take it one step further.
This is a way to make watching your favorite films even more exciting. For example, you could also be someone who likes to predict what's happening in the film, like character deaths.
If you are excited about these three upcoming blockbuster films, head over to Bovada to place your bets (expires July 1st @ 8:00 p.m. ET).
Bet on the Box Office Specials at Bovada
Bovada provides us with the odds to place our bets. Feel free to read a site review before visiting the site.
Betting on How Much Thor: Love and Thunder Will Make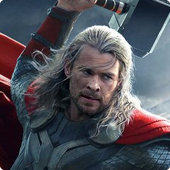 You can gear up for this MCU flick with our Thor: Love and Thunder predictions, or you can simply bet on how much cash it makes.
The box office gross earnings benchmark for how much money will Thor: Love and Thunder make is set at $155 million. Thor movies have been wildly popular and successful in terms of box office gross earnings.
The first Thor movie came out in 2011 and was the fourth film in the Marvel Cinematic Universe (MCU). We met the God of Thunder, who quickly became one of the most beloved superheroes in history.
Remember that these props are for the domestic, opening weekend box office earnings, not their totals.
Thor (2011) had a $150 million budget and earned $65,723,338 in its domestic opening weekend. Thor: The Dark World's budget increased to $170 million and correspondingly saw an opening domestic box office earnings jump to $85,737,841.
The third Thor movie was called "Ragnarok" and came out in 2017. It increased another $10 million in the budget to $180 million and had a staggering $122,744,989 in the domestic opening.
After the first three Thor movies, they saw an improvement in every film in the opening week. It jumped by $20 million between 1 and 2, but then jumped $40 million from 2 and 3. 10 of the 50 highest-grossing movies ever are MCU movies, with 4 in the top 10.
Thor: Love and Thunder's budget increased to $185 million and has a lot of hype. $155 million can be beaten, but there's also value in the under. I would say that the pattern of increases every year makes a stronger case for the over.
Thor is one of the main Avengers, and those movies are some of the most successful of all time.
Best Bet: Over $155 Million (-250)
How Much Money Black Adam Will Make?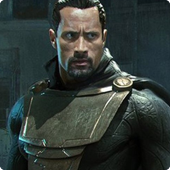 One of the most exciting new anti-heroes coming this year is Black Adam, who will be played by Dwayne "The Rock" Johnson. Anti-heroes have grown very popular in the cinematic universe, such as Deadpool and Venom.
Now one of the biggest movie stars is taking on the role, which gives this movie sky-high potential. Black Adam will be the archenemy of Shazam, who is getting a second movie in December.
Shazam did well domestically in its opening week with over $53 million in movie earnings. DC movies tend to do well in box office earnings, with Aquaman taking the cake first with $1.148 billion worldwide.
The Rock has been a part of some very successful movies recently, so this could be a huge opening week. DC has also had some wildly popular movies over the last couple of years. Here are just a few of them and how they performed in their domestic opening weeks.
The Dark Knight Rises (2012): $160,887,295
Suicide Squad (2016): $133,682,248
Wonder Woman (2017): $103,251,471
Aquaman (2018): $67,873,522
Joker (2019): $96,202,337
If Black Adam performs anywhere near these other DC films, the over should hit easily. Superhero/antihero movies are wildly popular, and so is The Rock. That should make our expectations for how much money Black Adam will make at the box office through the roof.
Best Bet: Over $65 Million (-105)
How Much Money Will Avatar 2 Make in 2022?
I'm sure the first thing you thought of when seeing the preview was how much money Avatar 2 will make. The first Avatar movie was insane and is the highest-grossing movie of all time at an incredible $2,847,397,339 worldwide.
It also did very well in the domestic opening week with a strong $77,025,481.
That movie also came out in 2009 and had an incredibly high budget of $237 million. That ranks as the 22nd most expensive movie ever made. The next Avatar movie has an even higher budget of $250 million, which would tie for the 17th most expensive movie budget.
This was one of the most ground-breaking movies in terms of technological advancements in the film industry. The majority of the film was done in CGI, a big seller of the movie. That's especially impressive considering the movie's length, which was a staggering 2 hours and 42 minutes.
Avatar 2: The Way of Water takes place more than a decade after the first movie. It's set to be another emotional rollercoaster with intense feelings in every direction.
Let's look at the trailer for one of the most highly anticipated movies this year.
The Avatar world and its majestic creatures have the serious potential of breaking its previous records. The first movie was made more than ten years ago and was still able to get over $77 million in the first week.
I will say they don't have the brand-new technological advancements to show us this time around, so maybe that's a threat to them over here. With that being said, the first movie was insanely popular, and this one will be too.
Best Bet: Over $100 Million (-300)
Tips for Betting on Box Office Specials
Betting on box office specials is something that you might not be familiar with just yet. It's simple to understand since it's just an over or under bet, but making the actual decision is the tough part.
I did pick the over for all three movies, but I think they have enough buzz around them that they can pull through. Here are some tips to follow when betting on box office specials.
Compare to Similar/Recent Movies
When it comes to box office specials betting, you should always compare them to other movies. Not all movies are the same, even if they are prequels, sequels, or remakes.
You can take certain movies that have a similar idea and see how well they performed. Movies like Thor: Love and Thunder are easy to compare to recent movies since it is literally a sequel.
Black Adam is the first movie for its character but is connected to another one in Shazam! We can compare those two since they will be connected down the road.
Avatar is also a sequel, but it's one of the more unique movies ever. That's a good thing when you want to bet on the over for its box office earnings.
Sites like Box Office Mojo can show us exactly how well the movies performed in terms of budget and movie gross earnings.
Monitor Movie Buzz and Hype
Another thing you should always do when betting on box office specials is monitor the movie's buzz around. You can get a feel for how excited people are for upcoming films by looking at trailers, comments on posts, and other social media forms.
If you look at this tweet about the upcoming Thor: Love and Thunder movie.
"Let me tell you the story of the space viking, Thor Odinson…"

Watch the brand-new trailer for Marvel Studios' #ThorLoveAndThunder and witness it only in theaters July 8. pic.twitter.com/CysmkO7GGP

— Thor (@thorofficial) May 24, 2022
You can see how many people are engaging with the post. Over 60,000 people have liked it, 20,000+ have retweeted it, and loads of fans in the comments show their excitement for the movie.
This is an easy way for us to get a good look at what's going on in other people's minds regarding these upcoming movies. Keeping an eye on trailers is crucial because that's what gets the people excited to see the movie.
If a trailer gets everyone intrigued to go to the movies and watch the whole movie, the better the box office earnings will do. There are more tips and tricks when betting on box office specials (as well as other entertainment betting markets). For a little more help, check out our guide on entertainment betting strategy below.
Betting on How Much Blockbuster Movies Will Make in 2022
Betting on box office earnings is a good way for us to make some extra movies and possibly even pay for our own movie tickets. If you have a strong feeling about how much money Avatar 2 will make at the box office, you can place a bet to see if you were right or not.
These three movies are going to be very good and highly anticipated. That said, they will not be the only big movies of the year. Other films such as Black Panther: Wakanda Forever, Lightyear, Elvis, and more are coming within the next month.
Keep an eye out for additional props regarding upcoming movies to try and win some more money. If you're looking for more entertainment betting guides, check out some of our recent posts below.