Odds for the Big 10 NCAAF Championship (2022)

Ohio State has dominated the Big Ten for the last 10 years, but their reign of terror had a brief pause in 2021. Michigan took the crown after defeating Iowa in the Big Ten Championship Game.
The 2022 Big Ten Conference odds have Ohio State as the favorite. They're in a strong position to reclaim the title as they pursue a spot in the CFP. However, they'll have plenty of challengers.
Do you have an early pick for the Big Ten Championship? You can make your selection with the following betting sites.
Where to Bet on the Big 10 in 2022
How We Rate

Safety & Security
You should be able to gamble online without fear. So we only recommend licensed sites that use the latest security and encryption techniques.

Bonuses
Maximize your bankroll with fantastic bonuses. Our recommended sites offer valuable bonuses with fair terms and conditions, including manageable wagering requirements.

Games & Betting
The best sites have the best wagering options. That's why you will find extensive games and betting opportunities on our recommended sites.

Banking
Getting your money to and from your account shouldn't be a hassle. We only recommend sites with a variety of convenient banking methods, including cryptocurrency and e-wallets.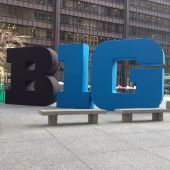 The top US betting sites are your go-to place for wagering on the Big Ten Championship. We'll be examining the 2022 Big 10 Conference odds, but they have odds for every college conference and division.
Bettors should find a reputable site that makes them feel comfortable. No one wants to bet their money on an untrustworthy site. These are the top sites for betting on college football.
We're over a month from the start of the 2022 Big Ten slate. Unfortunately, we don't have any promos but be on the lookout over the next few weeks.
Latest Big 10 Title Odds for 2022
It shouldn't surprise anyone to see Ohio State open as the favorite for the 2022 Big 10 odds. Last year was the first time since 2016 they didn't win the Big Ten. The 2022 Big Ten odds have them in position for another great season.
Michigan and Wisconsin are the only teams within striking distance. Iowa and Michigan State spent time in the top 10 of the AP Poll in 2021. Can they make another run at the Big Ten title?
Bovada gives us the Big Ten Conference title odds. Check out the site to make your Big 10 title winner prediction.
Why Is Ohio State the Favorite?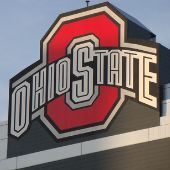 It's not often you can go 11-2, win the Rose Bowl, and still have a disappointing season. That may be harsh for Ohio State, but we expect this team to make the CFP. Two regular season losses are disappointing for them.
Ohio State had a lethal offense in 2021, but it'll take a hit with Garrett Wilson and Chris Olave going to the NFL. The pair combined for 25 touchdowns, while Wilson cleared 1,000 yards.
Ohio State will be just fine, with Jaxon Smit-Njigba returning for his junior season. Ultimately, their odds of winning the Big 10 in 2022 revolve around CJ Stroud. Check out his 2021 numbers.
71.9 Completion Percentage
4,435 Passing Yards
44 Touchdowns
6 Interceptions
We didn't know how Ohio State would perform after losing Justin Fields, but they didn't miss a beat on offense. Their receiving core will be fine, with Marvin Harrison Jr. and Emeka Egbuka taking on a bigger role.
Ohio State led Division-I with 561.2 yards per game and 45.7 points per game in 2021. They'll bring back running back TreVeyon Henderson and a star offensive line.
Ultimately, Ohio State didn't win the Big Ten because their defense let them down. That prompted them to make a change as defensive coordinator.
Ohio State's new defense will be AGGRESSIVE and versatile under Jim Knowles

Full video: https://t.co/77Eu7FAnTr

Here's why: pic.twitter.com/mnm1i9ovFw

— J.D. PicKell (@jdpickell) July 14, 2022
Jim Knowles replaces Kerry Combs as defensive coordinator. Knowles has an extensive coaching history, coaching since 1988. He joins Ohio State after four seasons with Oklahoma State.
Zach Harrison and Denzel Burke headline the talent on defense. That unit can't let Ohio State down if they want to make the CFP. Can Knowles lead them to a bounce-back season?
It'll be tough to stop Ohio State if they play at their peak. Stroud should have another great season, while Smith-Njigba could contend for the Heisman.
Top Challengers for the 2022 Big Ten Title
Ohio State has the upper hand in the Big Ten, but we said the same thing last season. The 2022 Big Ten Championship odds give Michigan and Wisconsin the best chance to dethrone Ohio State?
Let's discuss their chances of winning the Big Ten.
Michigan (+600)
Michigan has consistently been a top 25 team in the Jim Harbaugh era, but they couldn't overcome Ohio State. That changed last season, as a victory over their rival, propelled them to the Big Ten Championship.
Unfortunately, they had a disappointing showing in the CFP. Can Michigan build off that season, or will they be a bridesmaid in the Big Ten?
My 2022 college football win totals have Michigan going under. The driving force behind that is the talent lost on defense. Aidan Hutchinson, Daxton Hill, and David Ojabo went to the NFL. Michigan also lost a key member of their coaching staff.
Michigan's DC Mike Macdonald is reportedly heading to Baltimore 👀

Macdonald is going from Jim Harbaugh back to John Harbaugh for Ravens DC position pic.twitter.com/5NMO2M4ltM

— B/R Gridiron (@brgridiron) January 26, 2022
Mike MacDonald leaving could have a bigger impact than Hutchinson and others. MacDonald turned Michigan's defense into one of the best in the country. How will they look without him?
Michigan has coaching changes on offense as well. Sherrone Moore and Matt Weiss will serve as co-offensive coordinators after Josh Gattis left to join Miami's coaching staff.
I expect Michigan's defense to take a step back, but the 2022 Big 10 Conference odds have them among the top contenders for their offense. They should be better in 2022, with running back Blake Corum playing the starring role.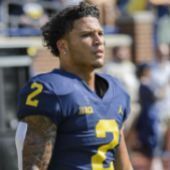 144 Carries
952 Rushing Yards
11 Touchdowns
Corum accomplished this while backing up Hassan Haskins. His numbers will look much better as the lead back. Are we looking at a Heisman sleeper?
We don't know if Cade McNamara or J.J. McCarthy will open as the starting quarterback, but both players have shown potential. They could swing the 2022 Big Ten Conference odds.
Michigan will have an uphill battle to take down Ohio State, but a favorable schedule could mean their annual matchup decides the Big Ten East winner. Can Michigan make it back-to-back Big Ten titles?
Wisconsin (+1000)
Ohio State and Michigan are the teams to beat in the East Division, but there's no clear-cut favorite in the West Division. The 2022 Big 10 Conference Championship odds have Wisconsin as the top team in the West.
Wisconsin hasn't had an issue winning the West Division, earning that honor in three of the last six years. However, they haven't won the Big Ten Championship since 2012. Can they break the drought in 2022?
Wisconsin hasn't finished top 25 in the AP Poll in back-to-back seasons. Quarterback Graham Mertz was a four-star recruit in 2019, but he hasn't lived up to the hype.
| | | |
| --- | --- | --- |
| Stats | 2020 (7 Games) | 2021 (13 Games) |
| Completion Percentage | 61.1 | 59.5 |
| Passing Yards | 1,238 | 1,958 |
| Touchdowns | 9 | 10 |
| Interceptions | 5 | 11 |
You can't throw more interceptions than touchdowns and expect to compete in the Big Ten. The conference's defense is tough, but Mertz needs to improve if Wisconsin wants to battle Ohio State.
It certainly doesn't help that Wisconsin lost Danny Davis III, Kendric Pryor, and Jake Ferguson. Mertz's struggles could be worse after losing his top options.
Maybe we're looking at this wrong. Instead of relying on your passing game, why not pound the rock? Braelon Allen is well on his way to joining the elite group of Wisconsin running backs.
At age 17, Braelon Allen rushed for 1,268 yards on just 186 carries.

Yards after contact/att – 4.48
Forced missed tackles/att – 0.24

CFB Average

Yards after contact/att – 3.14
Forced missed tackles/att – 0.22

pic.twitter.com/ikbQtmhRjE

— Matt Gajewski (@Matt_Gajewski) July 19, 2022
Allen rushed for 1,268 yards and 12 touchdowns as a 17-year-old. How many running backs can make that claim? He'll be the driving force behind Wisconsin's Big Ten hopes.
How will Wisconsin look on defense? They lost eight starters, including Leo Chenal. Linebacker Nick Herbig should take on a bigger role after recording nine sacks in 2021.
Ultimately, I can't see Wisconsin competing with Ohio State or Michigan unless Mertz takes a step forward. Allen is a great player, but he can't do it on his own.
Big 10 Championship Value Bets for 2022
Ohio State, Michigan, and Wisconsin have separated themselves as the top contenders. The 2022 Big Ten odds have everyone else as a sleeper. Check out my favorite value picks.
Iowa (+2000)
We know Michigan won the 2021 Big Ten title. It's easy to forget that Iowa was their opponent after winning the West Division.
Iowa is typically in the second tier of Big Ten contenders. They aren't good enough to hang with Ohio State, but they've finished top 25 in the AP Poll for four straight years. There's a strong chance they make it five.
Last season, Iowa won the West Division on the strength of their defense. They should be strong again, with Riley Moss and Jack Campbell leading the way.
Riley Moss really had 2 pick 6s against Indiana this past year. Absolute Ball Hawk pic.twitter.com/HUyIoMDOoW

— Saturday Gameday (@SaturdayGameday) July 13, 2022
Michigan won the Big Ten behind a stellar defense. Iowa wasn't far behind, allowing 19.2 points per game. They'll need another strong season to return to the Big Ten Championship Game.
What happened in that game? Iowa scored three points. Obviously, they played a great defense, but it validated the issue for Iowa throughout the season. Their offense wasn't playing up to expectations.
Iowa lost running back Tyler Goodson and center Tyler Linderbaum. Those are crucial losses, but they have pieces. Tight end Sam Laporta should build off a solid 2021 season.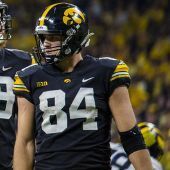 53 Receptions
670 Receiving Yards
3 Touchdowns
Laporta ended the season with a career performance. He sets career highs with seven receptions and 122 yards. Iowa has been a tight-end factory, with George Kittle, Noah Fant, and TJ Hockenson being star players. Will Laporta join them?
Spencer Petras didn't have a great season, but he should win the starting job over Alex Padilla. Can Petras take the next step?
Iowa could have the best defense in the Big Ten after Michigan lost its top players. I need to see more on offense before making them a serious contender, but they have potential. Check out the top football betting apps to wager on Iowa.
Purdue (+3000)
Purdue had an impressive 9-4 record in 2021, including a pair of major Big Ten wins. They knocked off No. 2 Iowa on the road before ending the CFP hopes for No. 3 Michigan State.
They had the big wins, but Purdue wasn't consistent enough to be a top 25 team. Can they change the narrative in 2022?
We view Purdue in a different light than Iowa. Iowa has a great defense and average offense. It's the opposite for Purdue, as they have a top-tier offense. Quarterback Aidan O'Connell is in line for another big season.
#Purdue QB Aidan O'Connell was named to the 2022 Maxwell Award watch list. The award is presented annually to the nation's most outstanding player in college football. https://t.co/NLnpSvbvjd

— D.J. Fezler (@DJFezler) July 18, 2022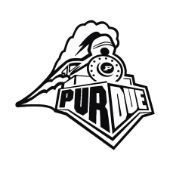 O'Connell went off last season, passing for 3,712 yards and 28 touchdowns. CJ Stroud is the clear-cut No. 1 quarterback in the Big Ten, but O'Connell may be right behind him.
It'll be interesting to see how he looks in 2022. David Bell went to the NFL, and Milton Wright is off the team after being ruled academically ineligible. Broc Thompson and tight-end Payne Durham should be the top pass catchers for Purdue.
Purdue doesn't have an elite running back, but they have solid depth. Check out their running backs with 100+ rushing yards in 2021.
King Doerue: 533 Yards
Zander Horvath: 320 Yards
Dylan Downing: 178 Yards
My biggest issue with Purdue is their defense. Ron English takes over as defensive coordinator after Brad Lambert left to join the Wake Forest coaching staff. Purdue also lost star defensive end George Karlaftis.
Purdue caught a break with their schedule, as they don't have to play Michigan or Ohio State. Perhaps their 2022 Big Ten Championship odds should be lower because of their schedule.
It's tough to see this team being elite without a much-improved defense. I trust O'Connell and the Purdue offense, but you can only go so far with a weak defense.
Who Will Win the Big 10 Championship in 2022?
Last season, Michigan surprised everyone by taking down Ohio State on their way to the Big Ten Championship. Can they do it again?
The 2022 Big Ten Conference odds have Ohio State as a big favorite. I can't find a reason to go against Ohio State.
They may have the best offense in Division-I and should be much better on defense. Saying that I think we could see a surprise in the West Division. Wisconsin is the favorite, but don't sleep on Iowa or Purdue. Feel free to use the best college football betting sites to bet on the Big Ten Championship.
AUGUST
Casino of the Month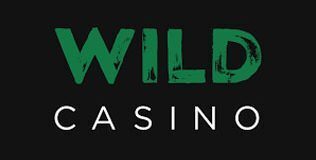 Welcome Bonus
250% up to $5,000
Read Review
Visit Site