Betting Guide and Analysis for the 2022 WNBA Draft

The 2022 Women's NCAA Tournament is coming to an end. Multiple players will achieve their dream of winning the National Championship, while others will go home disappointed. However, everyone will have to shift their focus to the 2022 WNBA Draft quickly.
My 2022 WNBA Draft betting preview will give you early information on the key details, contenders for the No. 1 overall pick, and potential steals.
Which players should you watch for in the WNBA Draft? How should you bet on the draft? Find that out and more in my 2022 WNBA Draft betting guide.
Where to Bet on the 2022 WNBA Draft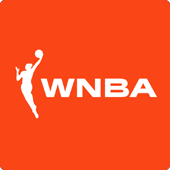 Unfortunately, the sportsbooks haven't released odds for the 2022 WNBA Draft. However, that doesn't mean we can't go over the best basketball betting sites for 2022.
The sites above have done a great job keeping bettors up to date with the latest WNBA and Women's College Basketball odds. I have confidence in them as the top WNBA draft betting sites.
It's always important to do some research before choosing the top site. Make sure you pick a site that will give you the best odds and safely track your money. Many of these sites offer bonuses, so consider that when determining where to bet on the WNBA draft.
Key Details for the 2022 WNBA Draft
We can't go over the 2022 WNBA Draft without discussing the key details. Let's talk about when is the 2022 WNBA Draft, what time does the WNBA Draft start, etc.
When Is the 2022 WNBA Draft?
Date: Monday, April 11, 2022
Time: 7 p.m. ET
How to Watch: ESPN
Venue: Spring Studios
Location: Tribeca, NY
The 2022 WNBA Draft guide shows us that fans can tune into the WNBA Draft on April 11 at 7 p.m. ET on ESPN. This is a big event for WNBA draftees because they'll realize their dream of making the WNBA.
This will be the first time since 2019 the WNBA Draft will be in person.
The WNBA Draft 2022 presented by State Farm® will be held on Monday, April 11. WNBA Commissioner Cathy Engelbert will announce draft picks live on ESPN and top prospects will take part live as the draft returns to an in-person event.

More ➡️ https://t.co/eBx7kyyIgk pic.twitter.com/alyCHBpSPT

— NBA Communications (@NBAPR) March 10, 2022
That'll be an honor for all the women to hear their names called and have the chance to walk on stage. We know all eyes will be on the WNBA draft first pick. Who will go No. 1 in your WNBA Draft prediction?
What Is the WNBA Draft Order for 2022?
1. Washington Mystics
2. Indiana Fever
3. Atlanta Dream
4. Indiana Fever
5. New York Liberty
6. Indiana Fever
7. Dallas Wings
8. Minnesota Lynx
9. Los Angeles Sparks
10. Indiana Fever
11. Las Vegas Aces
12. Connecticut Sun
This represents the order of the first round of the WNBA Draft. Feel free to check out the entire order of the 2022 WNBA Draft.
The Washington Mystics have the first overall pick for the second time in franchise history. They selected Chamique Holdsclaw first overall in 1999. She became a six-time all-star, making the Women's Basketball Hall of Fame.
I'm sure most have noticed the Indiana Fever going all-in on the first round. Indiana made the WNBA Finals in 2015, but they've won nine games or less in four of their last five seasons.
The early 2022 WNBA Finals odds have the Fever as the biggest longshot to win the championship. They could take a big step forward by nailing the draft. Who will they select in your WNBA Draft prediction?
We're still waiting on the WNBA Draft odds, but it'll be interesting to see where they project each player going.
Who Will Be Taken #1 Overall in the 2022 WNBA Draft?
The WNBA top pick will be all the talk of the 2022 WNBA Draft. Let's see how our 2022 WNBA Draft preview views the contenders for the No. 1 pick.
Rhyne Howard, G, Kentucky
Rhyne Howard has had a standout career at Kentucky. Howard was a two-time SEC Player of the Year and unanimous All-American in 2021. Howard quickly showed that her Senior season would make her a top WNBA Draft prospect.
She recorded a triple-double with 22 points, 10 rebounds, and 10 assists in her fourth game. In the middle of the season, Howard had a dominant stretch, recording a double-double in eight of 12 games. Unfortunately, it coincided with Kentucky falling down the standings.
Howard led Kentucky on a surprising SEC Tournament run. They capped it off with an upset victory over No. 1 South Carolina. Unfortunately, Howard's career ended with a disappointing first-round loss to Princeton.
Check out her Senior year numbers.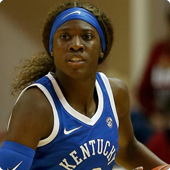 20.5 points
7.4 rebounds
3.3 assists
2.3 steals
1.3 blocks
44.1 field goal percentage
38.1 three-point percentage
There's a lot to like about Howard's game. She is a gifted shooter, knocking down 38.2 percent of her three-point shots. She's no slouch on defense, averaging over 2.0 steals in all four seasons.
The bigger issue for her is leadership. Kentucky never advanced past the second round in her four years. She might benefit from a team that will allow her time to mature.
NaLyssa Smith, F, Baylor
NaLyssa Smith might not have had as much immediate success as Rhyne Howard, but her talent should give her the best WNBA Draft odds. Smith won Big 12 Player of the Year in 2021 and looked even better in 2022.
Smith emerged as a double-double machine. She didn't record one in the first game of the season but did so in 11 straight games. That includes multiple games with 20+ points and 15+ rebounds.
She had so many great games, but I'd say her best came on the road against No. 8 Iowa State.
Smith has the potential to be a dominant player in the WNBA. She is a force in the paint that pulls down rebounds at a high clip. She continued to improve at Baylor, which should carry over to the WNBA.
Baylor suffered a disappointing defeat in the NCAA Tournament, but we can't discount Smith's tremendous season. She averaged 22.1 points, 11.5 rebounds, 1.1 blocks, and 55.0 percent field goal shooting.
There's a lot to like about Smith's game. It shouldn't take her long to become one of the WNBA's rising stars.
Many people will visit the WNBA Draft betting sites to wager on Smith going No. 1.
Shakira Austin, C, Ole Miss
The consensus has Rhyne Howard and NaLyssa Smith as the favorites to be the WNBA Draft's top pick. However, I'm not counting Shakira Austin out of the conversation.
Austin began her career at Maryland but transferred to Ole Miss ahead of the 2020-21 season. The move was beneficial, as she averaged career highs in points and rebounding. Her numbers weren't quite as strong in 2021-22, but she performed at a high level.
Ole Miss was never among the top teams, but Austin kept them in contention for an NCAA Tournament bid. Her best performance of the season was against Florida in the SEC Tournament.
Austin stuffed the stat sheet with 27 points, 13 rebounds, six blocks, and four assists. Her potential was on full display. Unfortunately, that was her final win, as Ole Miss lost in the SEC Tournament Semifinal and the first round of the NCAA Tournament.
She finished her senior season averaging 15.2 points, 9.0 rebounds, 2.1 blocks, and 46.3 percent field goal shooting.
The biggest thing holding her back is her shooting. She shot over 50 percent in her Sophomore and Junior season, but that dropped last season. Austin rarely shoots from the perimeter.
Scouts will likely repeat the same sentiment in their 2022 WNBA Draft preview.
WNBA Draft Picks 2022 – Top Steals
Everyone wants to know who will go No. 1 in the WNBA Draft, but what about the other picks? Finding those value picks could go a long way towards winning a WNBA Championship.
Check out the top steals of the 2022 WNBA Draft.
Emily Engstler, F, Louisville
Emily Engstler's college career is a tale of two stories. She wasn't much of a factor in her first two seasons, leading to disappointing numbers. Engstler transformed her body during the COVID-19 pandemic, dropping 40 pounds.
Following her Junior year, Engstler transferred from Syracuse to Louisville. That's where we saw her rise in the draft for the WNBA.
Her main asset has always been her defense, but Engstler's offense was on full display late in the regular season. She closed the regular season with three double-doubles, recording 17+ points and 10+ rebounds.
Engstler's Louisville team is in the Final Four. She has been stuffing the stat sheet in March Madness.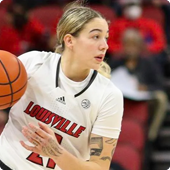 13.5 points
11.0 rebounds
4.8 steals
2.0 blocks
WNBA Mock Drafts have had Engstler from a top-five pick to the second round. Getting a player of her caliber in the second round is a steal.
It's no secret that Engstler's offensive game needs work. I talked about her NCAA Tournament success, but she shot below 25 percent twice in four games. That's not ideal for a WNBA player.
However, her defense might be as good as anyone in the WNBA Draft. That playstyle could lead to a long career.
Christyn Williams, G, UConn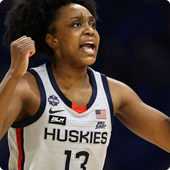 Christyn Williams has the pedigree of being a four-year starter at UConn. That alone makes her one of the top players in the WNBA Draft. However, scouts aren't viewing her as a top 10 pick. That could lead to a team stealing someone of her caliber in the second round.
Williams hasn't quite lived up to the hype as the No. 1 prospect, but she has shown flashes of her potential.
She might have a big Senior year after recording 31 points on 12-14 shooting in her second game. She never replicated that performance but helped UConn stay in contention without Paige Bueckers.
Williams helped keep UConn's season alive with 21 points and five rebounds in the Elite Eight.
When Azzi Fudd, Christyn Williams & Paige Bueckers (Most Outstanding Player) are all named to the regional all-tournament team! pic.twitter.com/SAVKhC8ssL

— UConn Videos (@SNYUConn) March 29, 2022
It's crazy that UConn hasn't won the National Championship in Williams' college tenure, but she could go out on top. It'll be interesting to see where the WNBA draft predictions place her if she achieves that honor.
Williams' talent has never been questioned, but inconsistency has always plagued her career. She improved her three-point shooting and defense this season, so there's hope for her to be an impactful WNBA player.
If she can find consistent play in the WNBA, she'll be one of the steals of the draft.
Betting on the WNBA Draft in 2022
We're still waiting on odds for the 2022 WNBA Draft, but they should be here soon. From there, you can determine where to bet on the WNBA draft.
Rhyne Howard and NaLyssa Smith have separated themselves as the WNBA Draft's top pick. However, the Final Four could change that.
Neither player is in the NCAA Tournament, but a dark horse could jump into contention. It'll be interesting to see how things play out.
It won't be long before you can bet on the 2022 WNBA Draft. Hopefully this guide will help you do just that, and if you're in need of some reliable sites to turn to, feel free to check out our top-rated sportsbooks below.