Hide Bonus Offers
| | | | | |
| --- | --- | --- | --- | --- |
| #1 | BetOnline Sports | 60% Up To $1,000 | Visit Site | BetOnline Sports |
| #2 | Bovada Sports | 50% Up To $250 | Visit Site | Bovada Sports |
| #3 | BetUS | 125% Up To $2,500 | Visit Site | BetUS |
| #4 | Everygame | 100% Up To $500 | Visit Site | Everygame |
| #5 | MyBookie | 100% Up To $1,000 | Visit Site | MyBookie |
Prop Bets with Odds and Picks for the 2022 BET Awards

One of the best awards ceremonies is coming up later this month, which has us wondering one question: who will win at the 2022 BET Awards? There are so many outstanding awards up for grabs, with tons of great nominees, and we can't wait to watch.
In case you didn't know, Black Entertainment Television is a fantastic way to celebrate African Americans in music, sports, acting, and more. This will be the 22nd annual event in the ceremony's history and will be held on June 26th at 8 p.m. ET.
BET Awards prop bets are also available at the best entertainment betting sites. So if you plan on making your own 2022 BET Awards predictions, why not try and win some money while you're at it?
Several 2022 BET Awards odds will allow you the opportunity to win big while watching your favorite celebrities win at the same time.
Let's get right into our top 2022 BET Awards picks for this year's event.
Giannis Antetokounmpo to Win Sportsman of the Year (+1000)
Giannis Antetokounmpo
+1000
Here are the odds of winning Sportsman of the Year at the 2022 BET Awards from BetUS.
One of the most significant awards you can win from an athlete's perspective is the Sportsman of the Year award. This award highlights the male athletes considered to be the best of the best. In this award's history, LeBron James has dominated with nine wins and 18 nominations.
He's nominated once more in 2022, so it's no surprise to see him at the top of the leaderboard.
Stephen Curry is also nominated this year and has the second-most wins with 4. Curry's six nominations have him ranked 3rd behind LeBron (18), Kobe Bryant (10), and Tiger Woods (10).
Feel free to bet on Curry to win, as he is battling the Boston Celtics in the NBA Finals right now.
Aaron Donald was able to bring home the Super Bowl LVI trophy with his Los Angeles Rams after another incredible season. It's hard to say if any other athlete is as physically imposing as the feared defensive tackle for the Rams.
Ja Morant rose to stardom in the past year, winning the 2022 NBA Most Improved Player Award for the Memphis Grizzlies. He's genuinely a human highlight reel, and Grizzlies fans should be ecstatic to have him for the years to come.
Bubba Wallace took a big stand after finding a noose in his NASCAR garage and confronting racist fans last year. Wallace's character truly shone as he stood up for himself and African Americans and even placed 2nd in the Daytona International Speedway.
As for who I think is one of the BET Awards best bets for 2022, I will go with Giannis Antetokounmpo. This is because the long Lebron James reign looks to be on its last legs, while Antetokounmpo's reign is just beginning. The Bucks won the 2021 NBA Finals, with Antetokounmpo leading the charge.
Aaron Donald was also a championship winner last year, but basketball players dominate this award due to their more individual sport.
Bet on the 2022 BET Awards at BetUS

Visit Site
Simone Biles to Win Sportswoman of the Year (EVEN)
Sha'carri Richardson
+3300
These are the odds of winning sportswoman of the year at the 2022 BET Awards. Like LeBron James to the Sportsman of the Year, Serena Williams has dominated the female award. She has even more wins (16) and nominations (20) than LeBron.
The similarities don't stop there, though, as Serena's taken a step back from her insane streak of superiority. She's missed over a year with a long-term injury but plans to return to Wimbledon this year.
An athlete that should have a great chance of winning this award is gymnast Simone Biles. Biles has had an incredible display of athleticism and is considered the best gymnast in the world by a good margin.
She had a great year in 2021, winning first place in numerous events. Here's how many times she placed first at the following events.
U.S. Classic: 3
U.S. National Championships: 4
Olympic Trials: 3
Biles is the front runner for this event, but I'm surprised that her 2022 BET Awards odds aren't further in negative territory. Williams is the only one who stands out as much as Biles from this list, but she hasn't been very active recently.
Candace Parker's a good candidate since she helped the Chicago Sky win the 2021 WNBA Finals, but her teammate Kahleah Copper won the WNBA Finals MVP award.
The other longshot candidates might not have any chance of winning.
Naomi Osaka was fined $15,000 for not conducting mandatory media assignments in 2021. Britney Griner is currently detained in Russia in one of the wildest cases in recent memory. Sha'Carri Richardson was also suspended after the use of marijuana.
That leaves Biles as the logical choice for our 2022 BET Awards pick. However, if you want to bet on Serena Williams, maybe wait until Wimbledon. Here's an early breakdown to help get you started.
Certified Lover Boy to Win Album of the Year (+1000)
Planet Her – Doja Cat
EVEN
An Evening With Silk Sonic – Silk Sonic
+450
Back of My Mind – H.E.R
+550
Call Me If You Get Lost – Tyler the Creator
+800
Certified Lover Boy – Drake
+1000
Heaux Tales, Mo' Tales: Deluxe – Jazmine Sullivan
+1000
The Album of the Year award is next on our 2022 BET Awards predictions. There are many nominees with incredible value in their odds, so there isn't a wrong option to choose from here.
Of the seven options for this BET Awards prop, two were in the top 10 of sales (as of November 2021). That was Planet Her by Doja Cat and Drake's Certified Lover Boy. There is a ton of value for Certified Lover Boy at (+1000) since it was outselling Planet Her at the time.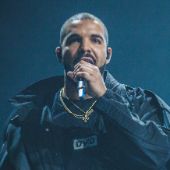 CLB had 1,516,000 sales compared to 1,179,000 sales for Planet Her. That's especially impressive, considering CLB was only out for one month (released September 3rd), while Planet Her came out on June 25th.
DONDA was another popular album but drew much criticism due to including rapper DaBaby and industrial singer Marilyn Manson on the project.
Silk Sonic won Best Group performance from the 2021 BET awards and many other awards. They won 4 out of their four nominations at the Grammy's, too, making sense as a great value bet.
Call Me If You Get Lost by Tyler the Creator won the 2021 Album of the Year at the BET Hip Hop Awards and the Best Rap Album at the 2022 Grammy's.
If there's a project you liked a lot on this list, you might as well bet on it. Despite Planet, Her being the favorite, there's a lot of value in seemingly every option.
Zendaya To Win Best Actor/Actress (EVEN)
Sterling Kelby Brown
+1200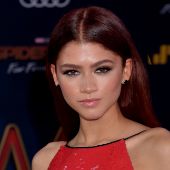 If you are looking for many options for your 2022 BET Awards picks, Best Actor/Actress is going to be your favorite prop. There are 15 options for you, making for the great value in the 2022 BET Awards odds.
Denzel Washington is one of the most talented actors in recent memory, so it's not surprising to see him at the top of the list. He did two movies in 2021, The Little Things and The Tragedy of Macbeth.
The Tragedy of Macbeth was rated way higher than The Little Things. A top critic said, "The film has a cold, abstract beauty."
Although Denzel should have a solid chance to win, I think the second option makes more sense. Zendaya was super busy in 2021, so her quantity of movies might give her the edge here.
She was in Spider-Man: No Way Home, Dune, Malcolm & Marie, and Space Jam: A New Legacy, not to mention her lead role as Rue in the hit show Euphoria. Even if you thought her acting wasn't as strong as Denzel's, she has him beat in the quantity of 2021 roles she was in.
Feel free to make your 2022 BET Awards predictions from this list if you liked a particular actor/actress performance over the last year. There are many options here, so that creates a lot of cloudiness. The best approach might be to go with your gut.
Summer of Soul to Win Best Movie (-200)
Space Jam: A New Legacy
+1200
Personally, the Best Movie prop may be the most predictable for who will win at the 2022 BET Awards. Summer of Soul is a perfect pick to win the Best Movie award at this year's BET awards.
The BET Awards celebrate African Americans and their culture, and this movie perfectly represents that. I'm stunned that the odds aren't further in negative territory, considering how perfect of a fit it is.
It got a 99% on Rotten Tomatoes and a 98% audience score. The Harlem Cultural Festival was an epic event that celebrated Black history, culture, and fashion. It's seen as a tribute to its artists and people, making it a perfect bet to win this year's BET awards.
There's only one other option in the 2022 BET Awards odds that's even close to it. That would be The Harder They Fall, which didn't perform as well as Summer of Soul. It still did pretty well with a 88% on Rotten Tomatoes and a 93% audience score, but that's far from the favorite.
After these two options, it doesn't make much sense to consider the rest. Will Smith made quite the scene smacking Chris Rock at the Oscars a while ago, so it would be awkward for King Richard to win here.
Obviously, you can bet on whichever movie you like the most, but the Summer of Soul winning is easily the favorite of my 2022 BET Awards predictions.
Kiss Me More to Win Best Video of the Year
Kiss Me More – Doja Cat ft. SZA
-155
Smokin Out the Window – Silk Sonic
+250
Family Ties – Baby Keem & Kendrick Lamar
+450
Way 2 Sexy – Drake ft. Future & Young Thug
+1000
Pressure – Ari Lenox
+1000
Since I chose an underdog for the Album of the Year prop, I will choose the favorite for the Video of the Year. Doja Cat and SZA's Kiss Me More was a wildly popular song, and the video did incredibly well.
One thing we can do when looking at Video of the Year nominees is looked at how many views it has on YouTube.
Here are all the options that are available for betting and their YouTube views.
Kiss Me More: 349 million
Smokin' Out The Window: 122 million
Family Ties: 56 million
Have Mercy: 70 million
Way 2 Sexy: 84 million
Pressure: 26 million
Kiss Me More's views nearly tripled the next best option in Smokin' Out The Window. That's a pretty good representation of how popular it was. The other four options didn't even crack 100+ million views on YouTube.
As much as I liked Smokin' Out The Window, I can't go against Kiss Me More. Smokin' Out The Window's production was just Silk Sonic performing the song on stage, which is a basic approach.
Kiss Me More's production was absurd. It fully dove into the world of Planet Her with an astronaut exploring the world and discovering the goddesses of SZA and Doja Cat. That was much more complex than Smokin' Out The Window, so it should easily win this.
Advice for Betting on the BET Awards in 2022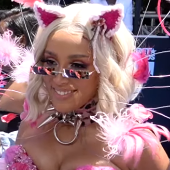 Making 2022 BET Awards predictions is fun, and you should consider doing it yourself. Obviously, I think my choices have a strong chance of winning, but everything's open for discussion here.
The picks I like the most for who will win the 2022 BET Awards must be Kiss Me More to win Video of the Year and Summer of Soul to win Best Movie. Those options seem way too good to pass up on, so be sure to get your bets in before it's too late.
As for the athlete props, more individual sports tend to win more. For example, basketball players dominate the male category, while Serena Williams (tennis) has dominated the female one.
Other than that, feel free to take a chance on your favorite projects over the past year or so. They've all been good enough to be nominated, so they are all certainly capable of winning.
These 2022 BET Awards props are available on BetUS through June 26th, which is the date of the event. However, I would make sure you place your bets before then since there isn't a specified time for when the props will be taken down.
Want to be on more events like this, or just like unique betting markets? Check out our entertainment betting blog for more content, odds, and predictions.