2022 Bellator London Betting Preview with Predictions and Lineup

Bellator London goes down on Saturday, May 14, from the SSE Arena in London, England.
Also known by the more formal title, Bellator 281, the card is headlined by an exciting welterweight clash between Logan Storley and Michael "Venom" Page. Bellator London betting enthusiasts should be just as keen to see this play out as those who are not wagering on the fights for money.
Storley vs. Page is not the only scrap to get excited about. Lyoto Machida vs. Fabian Edwards serves as the co-main on the Bellator 281 fight card, and there is even an appearance by Nottingham's Paul Daley.
In this preview, I'll cover the card and make predictions for Bellator London 2022. Before we go there, let's briefly touch on the top sportsbooks for Bellator 281 odds and bets.
Best Sites to Bet on Bellator London 2022
The names of the sportsbooks you see above are our recommended sites for betting on Bellator London 2022. Our in-house experts have given these sites the green light for several reasons.
Alongside being 100% safe, legal, and reputable, they are all excellent choices if you look for the following qualities.
Excellent Bellator betting markets.
Great odds for the fights.
Multiple banking methods.
Top customer service and support.
Live betting function.
Generous welcome bonuses and other promotions.
Fast payouts.
It would take me a considerable amount of time to list all the best qualities of these bookies.
With that said, what I look for when it comes to finding the best online betting sites for Bellator odds, markets, and the like won't differ greatly from you. At least, it shouldn't!
Looking to make betting picks for Bellator London 2022? If so, feel free to compare the odds for Storley vs. Page and the other fights with the sites above. Oh, and remember that you can sign up for as many of our recommended sportsbooks and apps as you like, providing you meet the eligibility criteria!
When it comes to finding the best Bellator London betting markets, learning how to shop for the best lines is a good idea. So, make sure to select only the best. I'm sure you deserve it!
Full 2022 Bellator London Fight Card
Welterweight – Logan Storley vs. Michael Page
Middleweight – Lyoto Machida vs. Fabian Edwards
Women's Flyweight – Denise Kielholtz vs. Kana Watanabe
Welterweight – Paul Daley vs. Wendell Giacomo
Light Heavyweight – Luke Trainer vs. Simon Biyong
Featherweight – Daniel Weichel vs. Rob Whiteford
Welterweight – Oliver Enkamp vs. Mark Lemminger
Women's Flyweight – Kate Jackson vs. Elina Kallionidou
Lightweight – Tim Wilde vs. Alfie Davis
Featherweight – Andrew Fisher vs. Attila Korkmaz
Middleweight – Charlie Ward vs. Alan Carlos
Light Heavyweight – Maciej Rozanski vs. Lee Chadwick
Light Heavyweight – Arunas Andriuskevicus vs. David Trallero
Women's Strawweight – Chiara Penco vs. Lanchana Green
All in all? That's a very solid lineup to work with.
The Bellator London fight card isn't as stacked as some of the other events of the past and future. But the headliner should be an absolute banger. Of course, betting on Bellator 281 is different from just watching the fights. And that should be something to remember going forward.
Some Bellator London odds will be attractive, while others will be easily passable. I am not necessarily pointing to the smaller fights here, either.
Although they didn't make my list of the best Bellator fighters in 2022, Storley and Page are top guys. The same can be said of Machida and Edwards in that co-main. Then there's Daley vs. Giacomo, which is also among the more interesting fights to watch and bet on at Bellator 281.
With the card covered, let's move on to my predictions for Bellator London in 2022. You know we are starting with that main event!
Bellator 281 Predictions for Storley vs. Page
Division: Welterweight
Predicted Winner: Page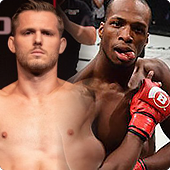 Imagine being Michael "Venom" Page. You've put a 20-1 record together as a professional mixed martial artist. At 35, you are set to fight for the Bellator interim welterweight title in your home city.
If I'm betting on Bellator London in 2022, I'm asking if this kind of pressure can be good or bad for the Hackney-born striker. Then, I'm considering how his style sizes up against Storley. You can already see my Bellator London predictions for Page vs. Storley, but I'm going to explain why I'm backing the Brit in this fight.
First, let's give Storley his dues. The guy is an excellent fighter who is here on merit. An NCAA Division I All-American wrestler, the Sandford MMA star pushed the unified champion, Yaroslav Amosov, at Bellator 275.
With Amosov currently enlisted in the Ukrainian army, he has a chance to book a rematch here with a win.
Bellator just released a statement that welterweight champion Yaroslav Amosov, who is defending his home country Ukraine, has withdrawn from his bout against Michael Page on May 13.

Page will now face Logan Storley in the main event for the interim welterweight championship.

— Aaron Bronsteter (@aaronbronsteter) March 23, 2022
On paper, the Bellator London odds should favor Storley. His wrestling pedigree and solid standup make him a tough nut to crack. But I believe Page has what it takes to get past him.
There is no doubt that a home crowd can be either a significant help or a major hindrance, depending on a fighter's mindset. Storley has never competed outside of the United States, so it's fair to say that he will be out of his comfort zone.
But in making 2022 Bellator London predictions for this fight, it's hard to tell just how significant that will be. Why? Well, because we have no frame of reference to work with.
Concentrating on the contrasting styles for a minute, it's fair to say Page has the advantages on the feet.
Storley must find a way inside of the Brit to get him down, and that will not be easy. Feints and setups are tough to sell to a guy with incredible reflexes. Especially one that will be hard to freeze in the center or to push back against the cage.
The first of my Bellator 281 picks is Page by KO/TKO in Round 2. I believe he will catch Storley with something nasty and move one step closer to fighting for the "real" belt.
Predicting Who Wins the Machida vs. Edwards Fight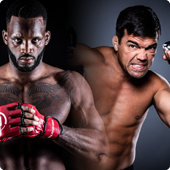 Division: Light Heavyweight
Predicted Winner: Machida
Method of Victory: Decision
With Douglas Lima vs. Jason Jackson scrapped from the card, my 2022 Bellator London predictions for the co-main will focus on its replacement.
Former UFC light heavyweight champion Lyoto Machida is in deep trouble. Winless, in his last three, "The Dragon" needs a victory. He gets an opportunity to write the wrongs of those last three bouts under the promotion's banner in just his second fight on English soil.
Although Machida's recent record sounds woeful, it's not as bad as you might think. In his last outing, he dropped a decision loss to the current heavyweight king, Ryan Bader.
Before that, he suffered back-to-back split-decision defeats to Phil Davis and Gegard Mousasi. Bader and Mousasi are two of the best fighters in the history of Bellator, and Davis is no joke.
If you're wondering who is fighting on the Bellator London card next to Machida's name, that would be Fabian Edwards. The Brit is also on a losing streak, losing to Costello van Steenis and Austin Vanderford in 2020 and 2021, respectively.
Granted, it is ridiculous to suggest that "The Assassin" struggles against fighters with Dutch surnames. However, it's not as silly to suggest he has a particular weakness against well-rounded guys that are proficient both on the feet and on the mat.
My Bellator 281 predictions for Machida vs. Edwards is a victory for the Brazilian by way of decision.
More Predictions for Bellator London 2022
The main and co-main events are the most exciting fights to make Bellator London betting picks for. You can also bet on the other matches on the card.
Simply head on over to our MMA betting apps to pinpoint the Bellator 281 odds and markets. Whether you choose to go with my picks is up to you!
Denise Kielholtz to Beat Kana Watanabe by KO/TKO
Paul Daley to Beat Wendell Giacomo by KO/TKO
Luke Trainer to Beat Simon Biyong by Decision
Daniel Weichel to Beat Rob Whiteford by Decision
Oliver Enkamp to Beat Mark Lemminger by KO/TKO
Elina Kallionidou to Beat Kate Jackson by Decision
Alfie Davis to Beat Tim Wilde by Decision
Andrew Fisher to Beat Attila Korkmaz by Decision
Charlie Ward to Beat Alan Carlos by KO/TKO
Maciej Rozanski to Beat Lee Chadwick by KO/TKO
Arunas Andriuskevicus to Beat David Trallero by Decision
Chiara Penco to Beat Lanchana Green by Decision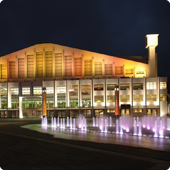 That's my 2022 Bellator London predictions for all fights covered. If I am right in what I'm thinking, we should be in for a pretty good card in England's fight capital.
I'm sure the crowd will contribute to making this one of the cards of the year, even with the absence of Douglas Lima. The Brazilian's fight fell through, much to the disappointment of those hoping to get their Bellator London bets down on the former champ.
But as you can see, we are not exactly starved for fights. Even with that being the case, you don't have to bet on them all!
More Bellator 281 Betting Advice for 2022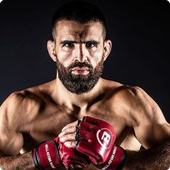 Although I stand firmly behind my predictions for Bellator London 2022, I would not recommend betting on every single fight.
You can't win 'em all, of course. So, make sure the Bellator 281 odds and picks you go for are the ones that you feel most comfortable with. Don't go overboard whether your strategy is to wager on Bellator 281 with just one fight or ten on your ticket.
Although it might be perceived as basic advice, it's always worth reminding gamblers about bankroll management and staking plans. It's super easy to get caught up in the moment, but it can be a major hazard to not have a plan in mind.
The bottom line here is not spending over what you can afford to lose. I do not doubt that betting on Bellator London will be a lot of fun. I'm hoping you crush it and win some money!
For more sports to bet on in May and beyond, hit up our sports betting blog!