Betting Preview for the 2022 ACC NCAAF Season

Clemson has been beating up on the ACC for the last six years. Their reign of terror came to a sudden end as they failed to make the 2021 ACC Championship Game. Pittsburgh took advantage, winning the ACC Championship over Wake Forest.
Fans must've enjoyed the parity, but what will happen in 2022? The 2022 ACC football odds have Clemson returning to the top. However, we aren't as confident as in previous years.
My 2022 ACC college football preview covers Clemson's 2022 outlook and their biggest challengers. Let's kick it off with the top ACC NCAAF betting sites for this season.
Where to Bet on the 2022 ACC Football Season
How We Rate

Safety & Security
You should be able to gamble online without fear. So we only recommend licensed sites that use the latest security and encryption techniques.

Bonuses
Maximize your bankroll with fantastic bonuses. Our recommended sites offer valuable bonuses with fair terms and conditions, including manageable wagering requirements.

Games & Betting
The best sites have the best wagering options. That's why you will find extensive games and betting opportunities on our recommended sites.

Banking
Getting your money to and from your account shouldn't be a hassle. We only recommend sites with a variety of convenient banking methods, including cryptocurrency and e-wallets.
The best college football betting sites have you covered with any college football betting. They have odds for the ACC Conference title and the winner of each division. That's helpful for the ACC football betting preview.
These sites aren't exclusive to ACC football. They have odds for every college football conference and win totals. I've even seen odds for Week 1 games.
Bettors should check out multiple sites before choosing one that fits their betting style. You may like a site that gives you better odds or one that makes you feel safe with your money.
2022 ACC College Football Odds
We begin my 2022 ACC college football preview with the odds above. Clemson opens as the favorite, but the 2022 ACC Conference odds have Miami, NC State, and Pittsburgh within striking distance. Miami has struggled to live up to the hype, but there's hope with new head coach Mario Cristobal.
North Carolina, Florida State, and Wake Forest represent the second tier for the 2022 ACC football odds. Wake Forest emerged as a contender last season, finishing top 25 for the first time since 2006.
Last season, Pittsburgh and Wake Forest opened with (+4000) odds or worse. Will that entice you to take a chance on a long shot?
Why Is Clemson the ACC Favorite?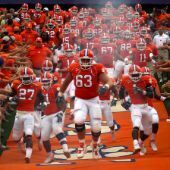 It's interesting to look at Clemson's 2021 season because most people consider them a disappointment. They didn't make the CFP, but a 10-win season is great for most programs.
Clemson has always been fortunate to have an elite quarterback, but the transition from Trevor Lawrence to D.J. Uiagalelei couldn't have gone much worse. He had 2,246 yards, nine touchdowns, and 10 interceptions.
He's the primary reason the best 2022 college football team win totals have Clemson going under. People expect Clemson to bounce back because of a dominant defense. Check out their 2021 numbers.
308.4 Yards Per Game (9th)
99.2 Rushing Yards Per Game (8th)
15.0 Points Per Game (2nd)
Their pass defense struggled, but we should see improvement in 2022. Myles Murphy, Bryan Breese, and Trenton Simpson open on the preseason All-ACC first-team. Breese received the fourth-most votes for preseason ACC Player of the Year.
I have doubts about Uiagalelei, but running back Will Shipley should take a step forward behind a much-improved offensive line.
How will Clemson look after replacing their coordinators? They aren't as overpowering as years past, but the 2022 ACC NCAA football odds give them the edge. Are you taking Clemson to reclaim the ACC title?
Who Has the Best Chance to Challenge Clemson?
Clemson is far from the dominant force we've seen over the last six years. There's a good chance we'll see multiple teams contend for the ACC title. Let's see who has the best chance to take them down.
Miami (+350)
Is Miami back? It may not be as publicized as Texas, but fans always want to know when Miami will return to the early 2000s glory days. We won't see that anytime soon, but they have an excellent chance to win their first ACC title since 2003.
We know Clemson has an elite defense with a questionable offense. It's the opposite for Miami, with quarterback Tyler Van Dyke leading the team.
He didn't open the 2021 season as the starter, but his strong play left Miami with no choice. Take a look at his numbers.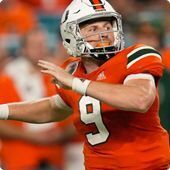 62.3 Completion Percentage
2,931 Passing Yards
25 Touchdowns
6 Interceptions
Van Dyke is one of my favorite 2022 Heisman Trophy sleepers. He lost his top wide receiver, but tight end Will Mallory will have no issue picking up the slack. That unit is why the 2022 ACC football odds have Miami as a contender.
New head coach Mario Cristobal did a great job replenishing the defense. He added four defensive line transfers, giving their pass rush a big boost.
It won't be enough to challenge Clemson's defense, but Miami has the upper hand in the Coastal Division.
NC State (+700)
There wasn't much buzz surrounding NC State in 2021, but everything changed with a double-overtime victory over Clemson. They nearly made the ACC Championship Game but suffered a late-season loss to Wake Forest.
NC State is in a great position for 2022. They'll return over 80 percent of their team for 2022. That's the same team that went 9-3 last season.
Who was the driving force behind their great season? Look no further than quarterback Devin Leary. Leary had 3,433 yards, 35 touchdowns, and five interceptions. Tyler Van Dyke is drawing buzz, but don't sleep on Leary.
The 2022 ACC Preseason Player of the Year … @PackFootball QB Devin Leary! #HTT pic.twitter.com/YgVepiZJJd

— NC State Football (@PackFootball) July 27, 2022
NC State lost their top two running backs and offensive tackle Ikem Ekwonu. Leary won't have as much to work with, but the 2022 ACC Football Conference odds give NC State a big boost because of their defense.
You can argue NC State has the best linebacker core in college football. Drake Thomas and Payton Wilson made the preseason All-ACC first-team. Wilson missed most of the 2021 season, but he should be suitable for 2022.
My 2022 ACC football betting preview has high hopes for NC State. Between Leary and a strong defense, they have a good chance to finish ahead of Clemson.
Sleepers to Monitor in the 2022 ACC Conference
Last season, we watched Pittsburgh and Wake Forest come from nowhere to play in the ACC Championship Game. How do the 2022 ACC college football odds view the top sleepers?
North Carolina (+1500)
Was there a more disappointing ACC team in 2021 than North Carolina? Sam Howell was a potential Heisman Trophy candidate, with North Carolina being a darkhorse for the CFP. Neither came close, with North Carolina finishing 6-7.
Howell didn't have a great season, but he was their best option. Now, they'll have to decide between a pair of sophomores with no playing experience. Wide receiver Josh Downs will make their life much easier.
Jordan Addison was the top wide receiver in the country, but Downs wasn't far behind. He'll at least be the best ACC wide receiver after Addison transfers to USC.
#UNC junior wide receiver Josh Downs has been named 2022 preseason First-Team All-ACC by the media.

Downs set a program record for catches (101) and receiving yards (1,335) last season.

— Ross Martin (@RossMartin_IC) July 27, 2022
I don't think North Carolina's 2022 ACC NCAA Football odds would be this good if they weren't in the Coastal Division. It helps to be in the division that doesn't include the potential top two ACC teams.
Mack Brown has done a great job with recruiting. It hasn't translated to much success, but there's hope for the 2022 season. Ultimately, we'll need to see one quarterback emerge to take North Carolina seriously.
Do you have hope for North Carolina? There's not much buzz, but a solid recruiting class could lead this team on a surprise run.
Wake Forest (+1800)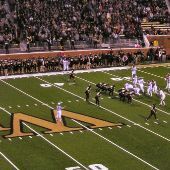 Wake Forest was the surprise of the 2021 season. Last year's ACC football betting preview likely referred to them as nothing more than a longshot. They surprised everyone by winning the Atlantic Division.
The ACC Conference odds have much more respect, but they still don't have them among the top contenders. That's a mistake, as this team could replicate their 2021 numbers.
There are many great quarterbacks in the ACC. Devin Leary and Tyler Van Dyke are the top players but don't sleep on Sam Hartman. He was the driving force behind Wake Forest's great 2021 season.
4,228 Passing Yards
39 Touchdowns
14 Interceptions
He lost star wide receiver Jaquarii Roberson, but A.T. Perry is ready to fill the void. The junior wide receiver made the preseason All-ACC first-team.
Last season, the biggest issue for Wake Forest was their defense. Amazingly, they made the ACC Championship Game after allowing 28.9 points per game. Former Purdue defensive coordinator Brad Lambert assumes the same role with Wake Forest.
An improved defense will go a long way towards competing for the Atlanta Division. Wake Forest has the offense to compete with anyone in the ACC.
2022 ACC NCAAF Betting Props
NC State to Win the Atlantic Division (+500)
Miami to Win the Coastal Division (+145)
My 2022 ACC college football prediction has NC State taking the Atlantic Division and Miami winning the Coastal Division.
I have high expectations for NC State following an impressive 2021 season. They were a three-point loss to Wake Forest away from representing the Atlantic Division in the ACC Championship Game. This team should be even better in 2022.
We mentioned NC State would bring back the majority of their roster. We see teams like Alabama and Ohio State succeed with new players every year, but we can't take that continuity for granted.
Devin Leary will garner the most attention, but NC State's defense gives them the edge.
Last season, they finished second in points per game and third in yards per game among ACC teams. Clemson will be their biggest challenger, but I have doubts about their offense. NC State will play at Clemson on October 1. That game could decide the Atlantic Division.
There isn't as much competition in the Coastal Division. Clemson, NC State, and Wake Forest reside in the Atlantic Division. I believe Miami will have a strong season, but this pick contributes to my lack of trust for other teams.
Tyler Van Dyke receives the attention for Miami's offense, but tight end Will Mallory should play a crucial role.
Congratulations to Miami Hurricane Will Mallory on being named to the John Mackey Award Watch List! pic.twitter.com/EcXHiax3qI

— GO 'CANES! (@83_87_89_91_01) July 25, 2022
He'll need to step up after Charleston Rambo went to the NFL. His production will go a long way towards Miami making their first ACC Championship Game appearance in school history.
Miami won't have the easiest schedule. They have an early-season road game against Texas A&M and play at Clemson on November 19. Can they run the table in every other game?
A two-loss team should be enough to win the Coastal Division. It certainly doesn't hurt that they play Pittsburgh and North Carolina at home.
Who Will Win the ACC Conference in 2022?
Most people expect Clemson to bounce back and win the ACC, but questions at quarterback have me going in a different direction. My decision is down to NC State and Miami.
Who will win the 2022 ACC Football Conference?
I'm going with NC State.
NC State returns most of its roster from a team that nearly won the Atlantic Division in 2022. A top-tier quarterback and strong defense give them the edge.
Hopefully, my 2022 ACC college football betting preview helps you with betting on the winner. Bettors can do so by visiting the top US sportsbooks to place their wagers.
AUGUST
Casino of the Month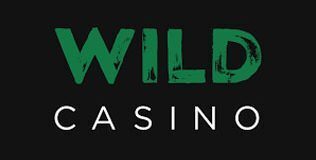 Welcome Bonus
250% up to $5,000
Read Review
Visit Site