2022 Academy Awards Official Nominations, Biggest Snubs, and Odds

The 2022 Oscars are just around the corner. Some big names continue to be held in high regard on the movie award circuit, and many will again hear their name called once the Academy Awards roll out the red carpet.
There could be some wrinkles to address, of course. Kristen Stewart is no longer the clear favorite to take home Best Actress honors, after all.
Oscars nominations are finally official, though. That means we now know the biggest 2022 Oscars snubs, which nominees are truly in the running, and how the best entertainment betting sites are pricing the key categories.
Eager to bet on who will win at the 2022 Oscars? First let's go over some of the top Oscars snubs, touch on the official Oscars nominees, and gauge how Hollywood's best are being priced this year.
Biggest Oscars Snubs for 2022
The 2022 Oscars nominations were officially announced on February 8th, 2022, and the remaining candidates definitely deserve to be in the mix for some hardware this year.
As is the case with any awards show, there are still always a few big names that don't make the cut, even though they probably should.
I'm sure you're wondering if the Oscars got it right this year. Sadly, I can safely tell you that they didn't completely ace the quiz, as there are a few 2022 Oscars snubs that fans and critics alike are going to be a bit miffed about.
Here are the most glaring Oscars snubs for 2022.
Lady Gaga – Best Actress (House of Gucci)
Ruth Negga – Best Supporting Actor (Passing)
Denis Villeneuve – Best Director (Dune)
Jennifer Hudson – Best Actress (Respect)
Spider-Man: No Way Home (Best Picture)
Are there other 2022 Academy Awards snubs that ground our gears? Sure, but these are easily the most noteworthy Oscars snubs this year, and they also irk us the most.
Lady Gaga was a devilish delight in House of Gucci, but was surprisingly snubbed at the 2022 Oscars despite getting nominated at the Golden Globes and the SAGS. The latter isn't something Kristen Stewart can say.
The Oscars nominating Kristen Stewart for Spencer after her SAG snub over Lady Gaga who's been nominated for everything under the sun is the Academy putting their foot down. #OscarNoms

— Ernest Owens (@MrErnestOwens) February 8, 2022
Ruth Negga was amazing in Passing, but got overlooked despite getting a nod at this year's BAFTAs, the Golden Globes, and the Screen Actors Guild Awards.
Dune is in the running for Best Picture, but the artistic Villenueve didn't get the same honor for Best Director at the Oscars. Jennifer Hudson didn't get enough respect for her brilliant portrayal of Aretha Franklin, either.
Lastly, Spider-Man's Oscars sense wasn't tingling. Spider-Man: No Way Home was next in a long line of under-appreciated films that didn't get the Oscars attention it sorely deserved.
Of course, the academy got it right if you ask legendary director Martin Scorsese.
Official 2022 Oscars Nominations and Odds
While it can be tough to get past this year's Academy Awards snubs, the awards are still going to be handed out. That, and the academy did still get it right for the most part, and the top candidates are more than deserving.
I'd say the main favorites and top challengers should still be here, and the official 2022 Oscars nominations are fairly spot on.
The final list of Oscars nominees is pretty convincing, and the latest odds at the top Oscars betting websites pushes things over the top. See for yourself.
Best Picture
Jane Campion's tortured western left a lasting mark. The Power of the Dog is beautifully crafted, thrives on character development, and offers a dark twist you might not see coming.
Nobody should be shocked that it enters the 2022 Oscars race as the tentative favorite. That said, the -160 odds don't equate to a slam dunk favorite.
Belfast is probably the top challenger, and the latest odds at BetUS tell a similar story. Steven Spielberg's West Side Story adaptation is gaining steam, and slides into third with +500 odds.
Every other movie seen here can be filed under 2022 Oscars nominations, but they don't all have an amazing shot at staging the upset. That said, Oscars upsets do happen, and sometimes the reveal doesn't even go as planned.
Best Actor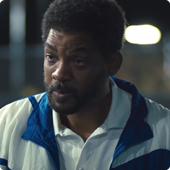 Will Smith walks into the 2022 Academy Awards as the leading threat to win Best Actor. He was one of the more obvious Oscars nominees for 2022, and he also has strong -300 odds.
Smith played the father of superstar tennis athletes Venus and Serena Williams in King Richard, and did so perfectly. He feels like a borderline lock here, and bettors may want to hop on this price before it gets out of control.
Acting fast and placing bets early is undeniably one of the best tips for betting on entertainment markets.
Benedict Cumberbatch set the tone for Best Picture favorite The Power of the Dog, and he figures to be Smith's main competition in the Best Actor category.
Denzel Washington also surprised in a black and white modern adaptation of Macbeth, and he blew everyone away. There probably isn't elite betting value in this category this year, but he sure is an interesting bet.
Best Actress
One shaky category when it comes to Oscars nominations in 2022 is Best Actress. As noted, Lady Gaga wasn't even included here, while Kristen Stewart was voted in despite being passed up at the Screen Actors Guild Awards.
Stewart offers compelling value, however, as she was magnificent as Princess Diana in Spencer, and was the top Best Actress favorite during the summer. It's worth noting that she fell short at the 2022 Golden Globes, however.
That honor went to Kidman, who dazzled in Being the Ricardos.
Nicole Kidman has won Best Actress in a Motion Picture Drama at the 2022 Golden Globes for her performance as Lucille Ball in 'Being the Ricardos.' pic.twitter.com/SK2l3HR9L2

— Pop Crave (@PopCrave) January 10, 2022
Kidman naturally sets up as the trendy favorite at most Academy Awards betting sites. Her EVEN price is appealing considering the momentum she has headed into the 2022 Oscars.
Don't forget about Olivia Colman, though. Colman gained loads of recognition and praise for her nuanced effort in Maggie Gyllenhaal's The Lost Daughter. She probably won't win, but she feels like one of the better Oscars sleepers to target this year.
Best Supporting Actor
Jonathan Kimble Simmons
+2000
The Power of the Dog has quite the reach. It's up for three major roles, and you can toss a fourth to the pile. Kodi Smit McPhee managed to upstage Best Actor nominee Benedict Cumberbatch, which I previously didn't think was possible.
Apparently, it is, however, and he comes in as a heavy -325 betting favorite.
I would keep an eye on Troy Kotsur, however, as he was an equally impressive scene-stealer in CODA.
Unlike Smit McPhee, he did so without saying much. Kotsur played a deaf father who was dealing with a struggling business and an increasingly frayed relationship with his hearing-abled daughter.
Nobody else stands out here, but J.K. Simmons at +2000 isn't something anyone betting on the 2022 Oscars should completely ignore.
Best Supporting Actress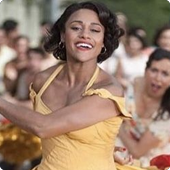 On the other side, it feels like Ariana DeBose is also a lock to take home the Best Supporting Actress hardware.
This is her first Oscar nomination, but she feels like a pretty good bet after taking home the same award at this year's Golden Globes.
Kirsten Dunst is another The Power of the Dog alum that shouldn't be ruled out, while Aunjanue Ellis offered an understated effort in King Richard.
Judi Dench is an acting institution that deserves more than a cursory glance at +1500, too.
Best Director
Paul Thomas Anderson
+1200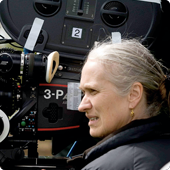 Lastly, the other big 2022 Oscars category has Jane Campion leading the nominations. She is an overwhelming -900 favorite at most sites for betting on the Oscars, so betting against her seems silly.
That said, Steve Spielberg is a living legend, and delivered a fresh take of the iconic West Side Story.
There's also Kenneth Branagh, who told a sentimental and emotional tale in a brutal era via Belfast.
There are other nominations listed with the latest odds, but I touched on the biggest Oscars categories here. If you want more odds, be sure to visit BetUS to place some more bets now.
Best Bets for the 2022 Oscars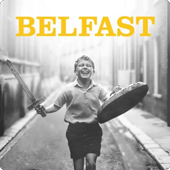 Belfast to Win Best Picture (+225)
Will Smith to Win Best Actor (-300)
Kristen Stewart to Win Best Actress (+175)
Ariana DeBose to Win Best Supporting Actress (-350)
Kodi Smit McPhee to Win Best Supporting Actor (-325)
Jane Campion to Win Best Director (-900)
Now you know the main 2022 Oscars nominations, as well as their latest odds. The pricing for the Academy Awards will change leading into the big night, but the actual candidates to win will not.
The 2022 Oscars nominees are official, so now it's time to really start thinking about who you're going to bet on.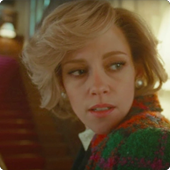 Per the list above, I think Jane Campion is a virtual lock to win Best Director at the Oscars. She's won the same award at the 2022 Golden Globes, and it's quite likely she takes home the hardware here.
Her odds aren't very appealing, of course, so that's one spot that I'd probably avoid, or seek out a little value for fun.
Will Smith, DeBose, and McPhee all look like good bets, however, and while their pricing isn't to die for, I'd still hammer all three of them at their current odds.
There could be a little value to be had with some challengers still. Stewart may still have enough ammunition to mount a little comeback, while summer darling Belfast is appealing at +225, as well.
Top Sleeper Picks for the Academy Awards
Nightmare Allen to Win Best Picture (+3000)
Denzel Washington to Win Best Actor (+1200)
Olivia Colman to Win Best Actress (+450)
Troy Kotsur to Win Best Supporting Actor (+330)
Aunjanue Ellis to Win Best Supporting Actress (+700)
Kenneth Branagh to Win Best Director (+900)
You always want to keep value in mind when betting on the Oscars, and that doesn't change in the 2022 installment. Anytime you look at the Oscars nominees, you should be thinking about potential upsets.

Top Tip
Oscars snubs often pave the way to a fairly obvious winner, but depending on who is axed and/or makes the cut, you can figure out which favorites actually have a tougher path to winning than expected.
Above you'll see some of my favorite 2022 Oscars sleepers. This doesn't mean I think they all will win, but the pricing and logic does combine to make them all compelling bets.
Nightmare Alley was a hellish journey through a circus-themed tale of unbridled perception. It's beautifully dark and sinister, but so well put together, that it's hard to ignore it's insane +3000 odds.
Denzel Washington is one of the greatest actors of our generation. He not only tackled an impossible assignment in The Tragedy of Macbeth, but he also crushed it. How can Oscars bettors not consider him at his +1200 price tag?
Kotsur and Colman are more realistic Oscars value bets based on pricing and the category they're in, but everyone here has at least a mild case.
Advice for Betting on the 2022 Oscars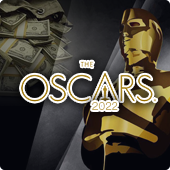 There you have it; the official 2022 Oscars nominations, as well as a look at the biggest Oscars snubs, and the latest pricing for the major categories.
If you're planning on betting on the Academy Awards this year, this information is vital. You need to know who was nominated for the Oscars this year, how competitive their fields are, how they've done in past events, and how the top entertainment betting sites view their chances of winning.
Upsets happen and some fields are more competitive than others, though, so you have some things to think about before betting on the Oscars in 2022.
For more information on Oscars betting, as well as other entertainment betting markets, be sure to bookmark our entertainment betting blog.
September
Casino of the Month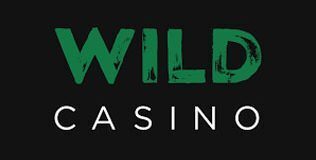 Welcome Bonus
250% up to $5,000