2021 Roster Assessment for FC Dallas

Losing Bryan Reynolds was obviously a big blow for the Toros, but Luchi Gonzalez still has plenty of exciting options to pick from in the 2021 FC Dallas roster.
The Texas outfit has made a few notable overseas acquisitions during the offseason, with players from Europe and South America bolstering the squad.
Ahead of the new MLS season, I have taken an in-depth look at the FC Dallas roster for 2021. As well as looking at all the key positions, I discuss the club's recent transfer business and rate the new signings.
Let's start by analyzing the 2021 FC Dallas roster.
FC Dallas Roster in 2021
Here is the 2021 FC Dallas roster in full.
Goalkeepers
Phelipe
Jimmy Maurer
Kyle Zobeck
Jimmy Maurer was very much the first-choice goalkeeper for Dallas last season, but the arrival of Phelipe is likely to change that.
Phelipe – who has three Brazil U23 caps to his name – will spend the 2021 MLS campaign on loan from Gremio. He may only be 22, but I expect Luchi Gonzalez to start the young shot-stopper between the sticks.
Defenders
Matt Hedges
Jose Martinez
Bressan
Nkosi Burgess
Ryan Hollingshead
John Nelson
Eddie Munjoma
Dallas fans won't be pleased to see Bryan Renyolds' name missing from the defenders list, although it is completely understandable. The highly rated teenager is currently on loan at Roma and is likely join the Italian giant on a permanent basis.
Still, guys like Ryan Hollingshead, Matt Hedges, and Bressan look set to play a key role in the Toros' backline this year.
Let's not forget that Dallas finished the previous campaign with the second-best defensive record in the Western Conference and the fifth-best overall. The 2021 FC Dallas roster obviously isn't as strong without Reynolds, but the team should be able to cope.
Midfielders
Thiago Santos
Edwin Cerrillo
Bryan Acosta (DP)
Tanner Tessmann
Thomas Roberts
Nicky Hernandez
Paxton Pomykal
Andres Ricaurte
In Thiago Santos, Dallas possesses one of the best defensive midfielders in Major League Soccer. The combative Brazilian made the third-most tackles in MLS last season – finishing 2020 with the joint-best tackles won percentage.
Playing alongside Santos in the middle of the park, Tanner Tessmann is destined to develop into a top player. Only three Dallas players made more MLS appearances than Tessmann last term – and he is still a teenager!
It is no secret that 2020 was a difficult year for Bryan Acosta, with Honduran Designated Player only featuring in 11 games due to a couple of injuries. If he can stay fit, he will almost feel like a new signing this year.
Forwards
Freddy Vargas
Dante Sealy
Ema Twumasi
Kalil ElMedkhar
Jader Obrian
Jesus Ferreira
Franco Jara (DP)
Ricardo Pepi
We all know that netting goals was Dallas' biggest problem last season. I mean, Franco Jara (7) finished 2020 as the club's top scorer, while Hollingshead (4) – who is a left-back – was Jara's nearest challenger.
18-year-old Ricardo Pepi looks set for a breakout year, along with new signings like Freddy Vargas, Kalil ElMedkhar, and Jader Obrian.
Jesus Ferreira is undoubtedly one of the young MLS players to watch in 2021. If the Colombian-born USMNT star can rediscover his best form this year, he could even challenge for one of the league's top individual accolades.
Rating FC Dallas' Offseason Transfers
As you can see, there have been far more outgoings than arrivals at Toyota Stadium during the offseason.
FC DALLAS' OFFSEASON TRANSFERS IN 2021
In
Out
Freddy Vargas
Bryan Reynolds
Robert Beric
12
Kalil ElMedkhar
Brandon Servania
Jader Obrian
Justin Che
Phelipe
Michael Barrios
Jose Martinez
Pablo Aranguiz
Fafa Picault
Carlos Avilez
Santiago Mosquera
Callum Mongomery
On top of losing Reynolds, the Toros will be without Michael Barrios this year. The winger racked up 37 goals and 48 assists in 211 appearances in Texas, but he will represent Colorado from now in.
Justin Che has followed Reynolds to Europe – swapping the US for Germany. Che has never featured for Dallas' first team, yet he has been snapped up by Bayern Munich U19.
Below, I rate all of FC Dallas' new signings.
Freddy Vargas
Vargas has joined Dallas on a season-long loan from Venezuelan side Deportivo Lara. I'm excited to watch the promising 21-year-old this year, although his record is nothing special.
Having only managed to bag six goals and four assists in 79 top-flight appearances back in his homeland, he will need to up his game if he wants to make an impact in MLS.
Kalil ElMedkhar
Dallas signed ElMedkhar after acquiring his homegrown rights from Philadelphia Union – and I believe the winger could prove to be a shrewd addition to the 2021 FC Dallas roster.
Across four seasons at the University of Kentucky, ElMedkhar racked up 20 goals and 21 assists in 66 games. If he can carry those kinds of numbers onto the MLS stage, he will be a top player.
ElMedkhar has already opened his account in a friendly against OKC Energy.
67′ – OH MY Kalil ElMedkhar just scored a beauty! José Martínez found him with an over-the-top ball and Kalil just curled it into the top corner March 20, 2021
Jader Obrian
Obrian arrives in Texas having scored 13 goals in 21 appearances for Aguilas Doradas last season. In fact, the forward was the second highest goalscorer in the Colombian top flight in 2020.
As I already mentioned, Dallas struggled for goals last year. If Obrian can pick up where he left off in Colombia, he could prove to be one of the best new MLS signings in 2021.
Phelipe
It is always difficult to gauge exactly how a young overseas goalkeeper will fare coming into Major League Soccer. Having said that, Phelipe certainly has the credentials to become a key player for Dallas this year.
Not only has he featured at various youth levels for his country, but he also has a senior Brazil call-up to his name. The Gremio loanee has the potential to make the Toros' backline even stronger.
Jose Martinez
On the topic of making Dallas' backline stronger, let's talk about Jose Martinez.
In my eyes, the Spanish defender is the club's best offseason transfer. After making over 50 appearances for Barcelona B, the center-back went on to play 60 matches for Granada – making 20 La Liga appearances.
Dallas supporters are understandably excited about Martinez's arrival.
Final Words on the FC Dallas Roster in 2021
With Michael Barrios saying his farewells and Bryan Reynolds likely to join Roma on a permanent basis, it could be argued that FC Dallas' roster for the 2021 MLS season isn't as strong as it could have been.
That said, the Toros have made several promising signings during the offseason.
At the back, Phelipe and Martinez look set to make Dallas even tougher to break down. At the other end of the pitch, Vargas, ElMedkhar, and Obrian could help to solve the team's goalscoring issues from the previous campaign.
With players like Ferreira and Jara destined for more individual success this year, Dallas should at least be able to hold onto the "best MLS club in Texas" tag in 2021.
If you're someone who likes to bet on the MLS online, make sure you check out our MLS betting guide. In this guide, we share the best MLS betting sites, MLS betting advice, and more.
September
Casino of the Month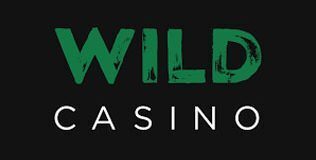 Welcome Bonus
250% up to $5,000