2021 NFL Draft Prediction – Will Trevor Lawrence Be the Top Pick?

A trend could be snapped when the 2021 NFL Draft rolls around next year. In each of the past three seasons, a quarterback has gone first overall.
That isn't the trend I'm referring to, of course.
Instead, the manner in which we discover that top pick should change. Over the last three years, the player that ended up being the top pick in the NFL Draft was not the same big name experts predicted before the start of the college football season.
Last year was a perfect example, as Joe Burrow came seemingly out of nowhere. Kyler Murray and Baker Mayfield — while elite talents — weren't expected to be the top pick in their respective drafts, either.
Going into 2021, most will agree, barring something wild, that Clemson quarterback Trevor Lawrence will be the first overall pick in next year's draft.
Unsure, or ready to get in on the action? You can bet on who will be picked first in the 2021 NFL Draft, with BetOnline and other sports betting websites currently offering odds for five players.
Here's a look at the latest odds and why each candidate has an argument, along with an ultimate prediction for who will be the #1 pick in the 2021 NFL Draft.
Odds for Who Will Be First Pick in 2021 NFL Draft
Lawrence is the consensus favorite to be the first pick in the 2021 NFL Draft, and the latest odds support that notion.
The Clemson product is a national champion and has flashed elite passing ability (66 passing touchdowns over the last two years) on top of strong overall athleticism.
He's very much in front in the race to be the first pick in the 2021 NFL Draft, but he's not exactly alone.
Another quarterback in Justin Fields is also an enticing prospect, while depending on who actually owns the first pick in next year's draft, it's possible the top pick won't be a quarterback at all.
That gives Sewell, Rousseau, Chase, and possibly another prospect entirely a shot. Here's a quick rundown of each player's odds and why they could be chosen first overall next year.
Trevor Lawrence (-400)
Lawrence is the total package. He has elite size, a big arm, ideal accuracy, and high-level athleticism. To top it off, he's a proven leader, and all he knows is winning.
The only way Trevor Lawrence isn't the top pick is if he gets hurt, has a horrendous year, and/or whoever owns the #1 pick simply doesn't need a quarterback. Even in that case, someone would likely trade up for him.
Justin Fields (+500)
While Lawrence is the likely lock up top, the next-best bet appears to be Ohio State phenom Justin Fields, who certainly has the talent to be the #1 pick.
The Buckeyes star was a total monster in 2019 when he accounted for 51 total touchdowns and tossed just three interceptions.
An elite passer with strong physical traits, Fields could be another amazing year from pushing Lawrence for the top spot. He'd probably need some help via Lawrence regressing, of course.
Penei Sewell (+1200)
Sewell is in play because he's the best offensive tackle in the 2021 NFL Draft class as things stand. That, and it's still possible the team picking at #1 overall doesn't need a franchise quarterback.
The betting value is also pretty nice, while stud tackles have been known to be taken with the top pick.
If you're looking for a sleeper play, he's probably it, as he's already being mocked in the top portion of the draft going into 2021.
Gregory Rousseau (+1800)
Rousseau isn't a bad value pick, either. Arguably the top pass rusher going into next year's draft, Rousseau recorded an eye-popping 15.5 sacks last year, along with 19.5 tackles for loss.
If the team picking first overall needs an impact defender, there probably won't be a better one available in the 2021 NFL Draft.
Ja'Marr Chase (+2000)
The only other player listed is Chase, who blew up in 2019 with an insane 1,780 yards and 20 touchdowns off of 84 receptions.
Could Chase be a product of the LSU system and/or the rise of Joe Burrow? Sure, but he has the size, production, and explosiveness NFL teams covet.
A down year could be expected due to so much turnover for the champion Tigers, of course, while wide receivers don't normally get drafted remotely this high.
That said, Chase is a monster talent and among the best receivers in next year's draft.
Who Will Be the Top Pick in the 2021 NFL Draft?
When trying to predict the top pick in the 2021 NFL Draft, you need to do three things: identify the best prospects, project which teams could be in possession of the first pick, and decide what their key needs are.
No matter who finished dead last in the NFL, they aren't a great bet to draft Trevor Lawrence unless they have not figured out what they want to do under center.
Most of the teams that were bad in 2019 went out and got their quarterback. With a slew of young passers and established veterans in place, there really are only so many teams looking to get Lawrence.
That said, that also puts the #1 pick on the table for trade, and with Lawrence looking like the best quarterback, he still projects as the top option.
Whether a quarterback-needy team is already sitting there with the top pick or they trade into that slot to get him, the odds and logic suggest the first pick in the 2021 NFL Draft will be Trevor Lawrence.
If you think you've got a solid hold on who will be drafted first in the 2021 NFL Draft, consider placing a bet at the top football betting sites.
And to find other predictions and wagering opportunities for everything from the NFL to horse racing to soccer to esports, check out our picks and predictions blog section here.
AUGUST
Casino of the Month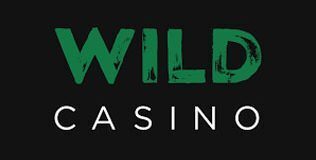 Welcome Bonus
250% up to $5,000
Read Review
Visit Site