2020 UK Weather Betting Specials – Will Records Be Broken?

Everyone loves a good summer. The only thing better than the smell of evening barbeques in the garden is tucking into those juicy steaks and hotdogs once they have been cooked.
Unfortunately, good summers can be few and far between in the UK. While weather records have been broken in recent years, you wouldn't bet on 2020 being the hottest summer of all time, would you?
Don't be so hasty in saying no, because there is a chance that the United Kingdom could see its hottest year since measurements began. And if that is to happen, you could bag yourself some decent odds if that prediction comes right.
Today, I'm going to take a look at some UK weather betting specials that extend past the summer. We're going to be talking a record-breaking 2020, hosepipe bans, low rainfall, and more. So get your weather betting specials hat on and start making your predictions.
Any Part of UK to Have a Hosepipe Ban in 2020 +150
Over the past couple of years, the UK has enjoyed sizzling temperatures that have threatened water shortages. One of the most common questions when the mercury consistently hits high numbers is "Will there be a hosepipe ban?"
A combination of unusually dry winters and hot summers can often lead to the UK government insisting on measures to save water. That means the use of hosepipes — for things such as gardening and washing cars — can be banned with a £1000 fine slapped on anyone who is caught shunning the order.
But will there be a hosepipe ban in 2020? Given that hosepipe bans are seen as a thing of the past, would they be needed anymore? In other words, with the widespread use of social media, alerts can be fed into the public domain much quicker these days, which can have a greater effect on excessive water use.
That said, a hosepipe ban was set to be imposed in Britain in 2018, only for it to be called off when the country suffered heavy rainfall. Britain's neighbor, Ireland, imposed a hosepipe ban due to water shortages that were also imposed in Northern Ireland, which is currently part of the UK.
If the weather is exceptionally warm in the UK this year, don't be surprised if a hosepipe ban happens.
Any Month of 2020 to Be Hottest on Record +175
July 2019 was the hottest month on record in the UK, as well as worldwide. Can that record be broken? According to meteorologists, globally, 2020 could be the hottest year since records were taken.
Even if you are looking a little further past the summer, could September, October, November, or even December break records this year? Well, your guess is as good as mine.
But when you consider the science behind what causes an increase in temperature, there is a chance that we could see some records broken. If greenhouse gas emissions continue to rise, this will lead to a jump in global temperatures. Naturally, this will have an effect on such records.
2019 saw every month in the year sitting somewhere in the top four warmest months on record. Last year, June was the hottest since measurements began.
Any Month of 2020 to Have Lowest Rainfall on Record +225
If there is one thing that draws the ire of Brits, it's a consistently wet summer. For obvious reasons.
You don't need a Ph.D. in aerospace engineering to figure out why millions of the country's inhabitants flock to warmer climes in the summer. When it comes to the weather, Brits would probably trust a starving dog with their last sirloin steak quicker than the weather.
Now, there is a chance that the erratic weather of the UK climate could lead to a record-breaking month of low rainfall. But then again, things could even go the other way. When you consider February 2020 was England and Wales' wettest month on record since measurements were first taken in 1862, I wouldn't be too keen on predicting low rainfall.
Naturally, the summer months will be drier. But how dry is the question?
Any Day of 2020 to Be Hottest on Record +333
The hottest day ever recorded in the UK was measured in Cambridge, Cambridgeshire, on July 25, 2019. The mercury hit an astonishing 38.7C (101.7F) in Cambridge University Botanic Garden, beating the previous record of 38.5C (101.3) in Kent.
Could the UK be in line for a hotter day? I think there is a great chance of this happening within the next few years, but in 2020?
We know that records pertaining to heat have been smashed around the world since January, with the likes of the Antarctic and Greenland registering surprising temperatures.
And despite 2020 not being an El Niño year, the US National Oceanic and Atmospheric Administration confirmed that they calculate a 75% chance of 2020 being the hottest year on record.
Fancy your chances?
The Best UK Weather Betting Specials
I'll be keeping my eye on the weather betting markets over the next few weeks as I try to find more of the best UK weather betting specials online.
Markets like these are always fun to bet on, especially if you like something different. You can always find similar markets to these on our recommended novelty betting sites, so take a little look and see what you can find.
Let's hope this year is bigger on beers and barbeques, and less on raincoats and umbrellas.
AUGUST
Casino of the Month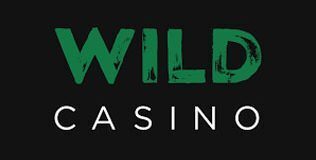 Welcome Bonus
250% up to $5,000
Read Review
Visit Site