Which Movie Will Win Best Picture at the Oscars in 2020?

The 2020 Oscars officially arrive on February 9th, but until they do, entertainment bettors have time to figure out precisely how to bet on the Academy Awards.
There are countless Oscars prop bets out there, but perhaps the most alluring remains which movie will win Best Picture. I rolled out a breakdown of every movie nominated for Best Picture at the 2020 Oscars, but now I'm taking a final look at the movie I think is head and shoulders above the rest.
It's not always as simple as pointing out the best movie, though. In addition to providing my 2020 Best Picture prediction, I'll also highlight two other viable contenders that could stage an upset. I'll be ordering these from the least likely to my pick to win.
Let's look into which movie will win Best Picture at the Oscars in 2020.
Joker +1200
Joaquin Phoenix was brilliant in Joker. His performance as a nobody-turned-mad-man hit home for a lot of people, as what was supposed to be a run-of-the-mill comic book flick dealt with some seriously dark material.
Phoenix evoked empathy from the audience, as his story as an everyman wronged by society was easily relatable. He did a masterful job toeing the line between vicious revenge-seeker and reborn anti-hero, while director Todd Phillips made it clear every step of the way which side the audience was supposed to be on.
Joker ended up being a fractured take on mental health awareness, while darting back and forth over a line that dared to glorify Fleck's almost accidental revolt. It wasn't pretty, and it wasn't perfect, but Joker was perhaps the most authentic comic book movie in history.
Through it all, Joker clearly borrowed from other great films and didn't offer much that was redeeming. That didn't make it any less important, but it may have it stop short of a massive upset at the Oscars.
That said, Joker did steal the show at the AFI awards (Movie of the Year) and won the Golden Lion at the Venice Film Festival.
Once Upon a Time in Hollywood +400
The ninth film from legendary director Quentin Tarantino may truly be his best to date. This is saying something, as Tarantino may not have created many Oscars-worthy films to this point, but virtually all of his movies are at least iconic.
What is different here? How about the fact that Tarantino's usually cold-blooded savagery isn't needed for the majority of a movie? While still crass in spots, Tarantino pumps brand-new life into what would otherwise be a stripped-down trip down memory lane.
The callback is to 1969, and looming over a story about a washed-up actor and his buddy stunt double is the horror of the Manson murders. Sharon Tate is wonderfully teased at various points throughout the film, while Brad Pitt contributes to superb tension-building and Leonard DiCaprio provides necessary comic relief.
Once Upon a Time in Hollywood does so much with so little, as it successfully plants us in a time machine and builds a world we don't want to leave. Then we go warp speed into a bloodbath (and a flame thrower) to our ultimate demise.
The moral of the story? This is one wild ride, and thanks to its exploration into DiCaprio's fading star and a nice little twist, it actually carries one heck of a punch in terms of substance.
If Tarantino doesn't finally get that Best Director nod, perhaps the Academy could pay their respects by honoring his most complete film yet.
In Once Upon a Time in Hollywood's corner is a win for Best Motion Picture, Musical or Comedy at the 2020 Golden Globes.
Parasite +300
If we're judging Parasite simply on content and direction, it gets an A+ and absolutely has a shot at stealing the show at the 2020 Oscars. That has me ranking it second, just because director Bong Joon Ho builds tension effortlessly and pieces together a truly flawless film.
The subject matter starts out normal enough, pitting the rich versus the desperate, in a sense. Going much deeper into the content would give too much away, as madness ensues.
Just know that this film is dripping with tension and absolute precision. Bong Joon Ho wrote this masterpiece, and he directs it like it is his own precious child (and it is).
So, why isn't it the favorite? For starters, this isn't the only movie you could file under "perfect" going into this year's Academy Awards. It also may be difficult for the voters to fully grasp, seeing as this is the lone non-English film up for Best Picture.
That's going to be a hiccup Parasite needs to hurdle, too. Roma took a stab at becoming the first-ever all-subtitles film to take home Best Picture at the Oscars last year, but to no avail.
The evidence is fairly damning, but Parasite could be good enough to make history. It has to happen sometime, so why not now?
1917 -175
Sam Mendes put in some truly brilliant work in this war epic, which is centered around two soldiers in a race against time to avoid a brutal slaughter.
That's really just the start of a staggering and jaw-dropping journey that is only intensified by Mendes' insane idea of making it look like it's all done in one shot.
1917 hits you early, grabs hold of you, and never lets go. The acting is fantastic, the direction is pristine, and you certainly aren't bored throughout this film. The main question will be if the Academy passes up this thrill ride for something that has a more of a sit-down-and-get-to-know-you approach.
Still, 1917 has gained serious momentum. Originally nothing more than another viable contender or borderline sleeper, huge wins for Best Director and Best Motion Picture at the Golden Globes set it up for a huge night at the Oscars.
Which Movie Will Win Best Picture at the 2020 Oscars?
I've left out Marriage Story and The Irishman, although this is the Oscars we're talking about, so if you think those movies are a safe bet, take a swing for the fences.
That said, Marriage Story might be a bit too morose, and The Irishman didn't gain any traction at the Golden Globes. Once thought to be two of the top threats to win Best Picture by yours truly, I've lost interest, just as both of these films have lost steam going into the Academy Awards.
I still wouldn't be bummed to see either win, while it'd be all kinds of fun for Joker to shock everyone, Tarantino to finally get that elusive golden trophy, or Parasite to make history.
Any of these narratives could be breathed into life, but 1917 was the best overall movie, and its -175 price at BetOnline is pretty good considering it just picked up serious momentum at the Golden Globes.
I've dug my heels in for 1917 for a couple of weeks now, and I see little reason to back off. The upsets offer nice value, and they'll be plenty deserving if they win, but 1917 feels like the movie to beat.
September
Casino of the Month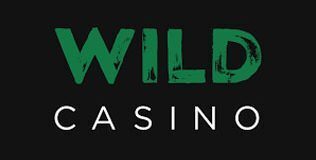 Welcome Bonus
250% up to $5,000