Hide Bonus Offers
| | | | | |
| --- | --- | --- | --- | --- |
| #1 | Bovada Sports | 50% Up To $250 | Visit Site | Bovada Sports |
| #2 | BetUS | 125% Up To $2,500 | Visit Site | BetUS |
| #3 | MyBookie | 100% Up To $1,000 | Visit Site | MyBookie |
| #4 | Everygame | 100% Up To $500 | Visit Site | Everygame |
| #5 | BetOnline Sports | 60% Up To $1,000 | Visit Site | BetOnline Sports |
2020 Presidential Election Value Bets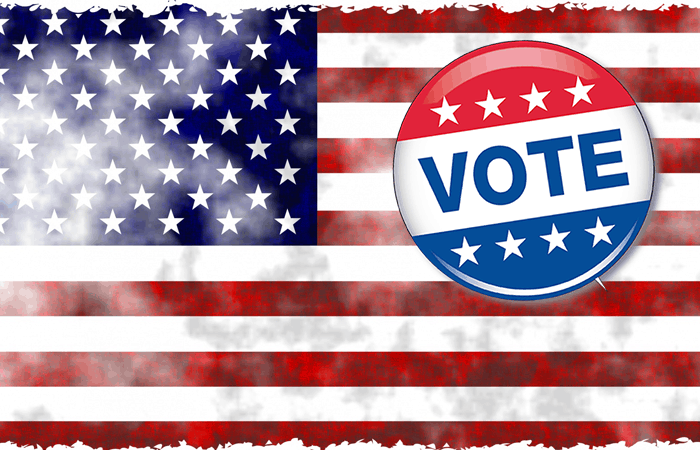 Remember the 2016 Presidential election? That was a big bag of awful, right? Well, good news, we get to do it all again in about 3 ½ years. Many started to look ahead to 2020 the second Donald Trump was elected last November, regardless of which side of the aisle they happened to be on. Democrats have already tried to overhaul their party in an effort to rebuild after Hillary Clinton was defeated, while Trump's campaign has already filed paperwork regarding running for re-election.
While it may feel like we're still a long way away from '20, don't forget that candidates begin to establish themselves about two years ahead of time. So, by the beginning of 2019, we should start to see people throwing their hats in the ring in an attempt to secure the presidency. Betonline hasn't wasted any time. They already have odds up regarding who will win the 2020 presidential election. Some of them are pretty off-the-wall, while others are names you'd expect to see.
Before you scoff at names like Dwayne Johnson and Mark Zuckerberg, remember that we may have thought the idea of TV celebrity Donald Trump being president sounded wild a few years back. But look where we are now. There's no telling who we're capable of electing around here.
Anyway, let's break down a few of the potential candidates, shall we? Here are the full odds:
Donald Trump +250
Michelle Obama +1400
Elizabeth Warren +800
Mike Pence +600
Hillary Clinton +2800
Cory Booker +2000
Joe Biden +2200
Bernie Sanders +2000
Julian Castro +3300
Paul Ryan +2800
John Kasich +6600
Ted Cruz +6600
Kanye West +15000
Will Smith +6600
Mark Cuban +3300
Michael Bloomberg +3300
Andrew Cuomo +3300
Amy Klobuchar +3300
Marco Rubio +4000
Stephen Colbert +6600
Jon Stewart +5000
Tulsi Gabbard +5000
Mark Zuckerberg +3300
Caroline Kennedy +5000
Oprah Winfrey +5000
Bob Iger +6600
Howard Schultz +6600
Dwayne "The Rock" Johnson +8000
George Clooney +8000
Leonardo DiCaprio +8000
Ivanka Trump +10000
Bill Gates +10000
Rand Paul +6600
Donald Trump +250
Most presidents seek re-election, so it's no surprise to see Trump listed as the early favorite to win at +250. The next few years will obviously give us further context regarding the value of the bet. The wheels are starting to fly off the mine cart after just a few months, but perhaps things will stabilize as he grows more acclimated to the job and what it requires. If things do turn around, one would imagine he'll be the Republican nominee once again in 2020. If that's the case, he's essentially got a 50-50 shot at winning.
Of course, there's also a lot that still needs to be decided between now and then. Trump has been fairly vocal about the fact that he misses his old life running his business. If being president sours on him to the point that he doesn't want to do it anymore, there's nothing stopping him from pulling his name out of the 2020 race beforehand. We should probably also mention that this is a 70-year-old man that doesn't seem to be in the healthiest physical condition. As many world leaders strolled through Sicily two weeks ago, Trump tailed in a golf cart. Trump constantly joked about Hillary Clinton's lack of physical stamina necessary to do the job, but it remains to be seen whether Trump himself is actually capable of holding up physically.
We're not there yet, but we would also be remiss to neglect the possibility that Trump may be forced out of office before his first term even comes to an end. If that's the case, then he obviously won't be running again in 2020. Impeachment is obviously unlikely, but he already seems to be feeling the wear-and-tear that comes with running the world's most powerful country.
While we understand why Trump has the best odds among those listed, we don't really see the value in the bet at +250. There seem to be many external factors at work that seem to be aligning against him right now. We might not even take him at +250 to finish serving his four years.
Mike Pence +600
Ah, now this is interesting. Pence, the current Vice President, has the second-best odds to win the 2020 election, per Betonline. We've seen many a VP run for the presidency upon completion of the previous administration's term, but we're used to that happening at the end of two-term presidencies. George H. W. Bush ran and won in 1988 after serving as Ronald Reagan's VP for eight years. Harry Truman was only VP for a few months, but he successfully ran after taking over for Franklin Roosevelt in 1945. Roosevelt, of course, lasted nearly four full terms. A VP running after a one-term President isn't something we've seen very often, yet Pence is a very intriguing value bet to win at +600.
It's probably also worth noting that Pence has already launched his own PAC with an eye on the 2018 midterm and 2020 elections. While this was done under the premise that he's trying to help Republicans all over the country maintain and gain seats in Congress, this is also unusual. It's the first time a sitting Vice President has ever formed a separate political arm in this manner. Historically, sitting administration officials either use party or campaign funds to cover their own travel costs.
If Trump were to leave the presidency prematurely (impeachment, resignation, whatever other reason), Pence steps in and becomes President. One would imagine if he steps into the job before 2020 that he'll try and get re-elected for a full term. At +600 he's a pretty solid bet, assuming he doesn't go down with whatever ship may take Trump down in the first place. Republicans would throw their full weight behind Pence as a more traditional candidate, and we think he stands a better chance at getting elected on his own than Trump does about three years from now.
Pence at +600 looks like a decent gamble.
Elizabeth Warren +800
Warren is someone that was rumored to be interested in running in 2016, but ultimately yielded to the likes of Hillary Clinton and Bernie Sanders. Could she run next time? Absolutely. The senator from Massachusetts has repeatedly publicly downplayed any potential interest in a run for the White House in the future, but she was also a very outspoken voice on the Clinton campaign trail.
Warren hasn't stopped being vocal against the President since last fall's election, though she does continue to sidestep any talk about running herself. She has maintained that "we cannot be spending our energy" looking forward to 2020, but rather focus efforts on keeping the current administration honest and in check.
As of now, there is no current frontrunner among Democrats moving forward. Clinton was essentially the de facto candidate some felt resigned to support last time around. Complacency likely set in among those in the party, especially considering Clinton's chief rival in the election was a political novice whose campaign seemed to be in constant tumult. That came back to bite them, however, and a renewed focus on finding an ideal candidate will be required if they have aspirations of reclaiming the White House in 2020.
Warren will see plenty of support if she does decide to run, but it's still too early to say whether that's truly something she wants to do. She is more progressive and a fresher face than Clinton was, but it would not be overly surprising to see Democrats look for a younger presence than the 67-year-old Warren moving forward. Regardless, +800 looks like pretty good value here. On the surface, she doesn't have the red flags and baggage that ultimately helped doom Clinton, so Warren's prospects look solid if she decides to enter her name in the race.
Speaking of younger candidates…
Julian Castro +3300
Castro became something of a household name when he delivered a rousing keynote speech during the 2012 Democratic National Convention. The 42-year-old son of a Mexican immigrant was the mayor of San Antonio before serving as the Secretary of Housing and Urban Development during the second term of the Barack Obama administration. Castro's speech drew instant comparisons to Obama's during the 2004 convention, which came before Obama burst onto the scene himself a few years later.
Castro was linked to Clinton as a potential running mate last year before the Democratic nominee ultimately went with Tim Kaine. Castro has been another vocal presence on the Democratic side since last November's election, and it stands to reason that he could seek to follow a similar path as Obama a decade ago. Despite his young age, Castro isn't really new to the scene. He was elected to San Antonio's city council at the age of 26.
Castro seems to check a lot of boxes as far as successful political candidates go. He's young, energetic and charismatic. He seems like the type that can rally a crowd, which, clearly, is something voters in this country prefer. He hasn't indicated at all that he is interested in running for America's highest public office, but there are plenty of reasons to believe he would be a worthwhile bet to take here. Castro at +3300 looks like phenomenal value here.
It's early, but this is our favorite "longshot" bet so far.
Hillary Clinton +2800
Jon Stewart +5000
We don't buy any of the celebrities on this list potentially launching a legitimate run for the presidency, but if any of them do, Jon Stewart makes some sense. He's obviously known most for his long and successful tenure as the host of The Daily Show, which took a satirical look at politics, for the most part. Stewart left the show a couple of years ago, but since then he's made plenty of guest appearances on a variety of television shows to discuss America's political scene.
Stewart would immediately appeal to young voters in a similar way that Bernie Sanders did in 2016. The pop culture ties make him comparable to Trump in plenty of ways, and sometimes you just have to fight fire with fire. Stewart obviously has no actual political experience, either, but evidently that's not something Americans care about when it comes to electing a president.
As long as you have a strong message that actually resonates with people, you can succeed in the political realm today. We saw it with Trump and Sanders. Clinton…not so much. Stewart hasn't indicated that he has any interest whatsoever in running for president at all, but if he actually gave it a legitimate effort, who's to say he couldn't win?
We don't think this will actually happen, of course, but he's a fun longshot try at +5000, regardless.