Hide Bonus Offers
| | | | | |
| --- | --- | --- | --- | --- |
| #1 | Bovada Sports | 50% Up To $250 | Visit Site | Bovada Sports |
| #2 | BetUS | 125% Up To $2,500 | Visit Site | BetUS |
| #3 | MyBookie | 100% Up To $1,000 | Visit Site | MyBookie |
| #4 | Everygame | 100% Up To $500 | Visit Site | Everygame |
| #5 | BetOnline Sports | 60% Up To $1,000 | Visit Site | BetOnline Sports |
2019 PGA Championship Betting Preview – Odds, Predictions, Picks, and DraftKings Advice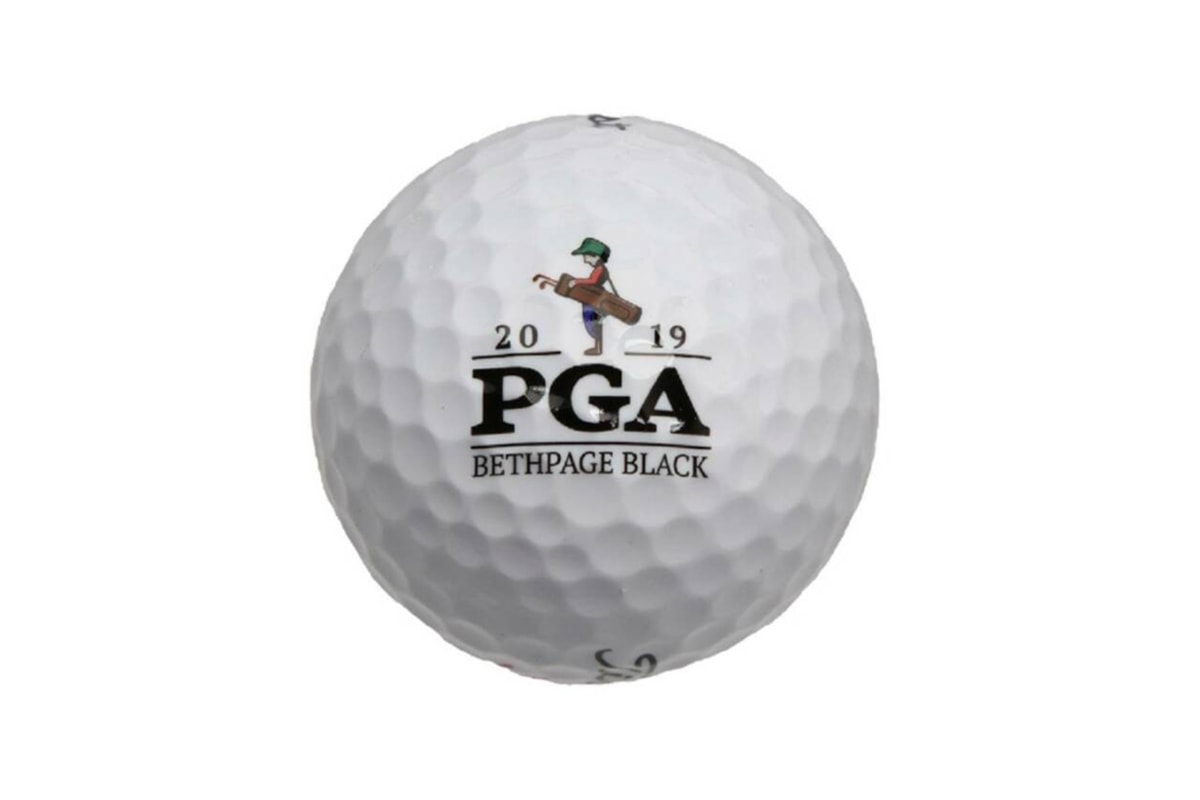 "Privacy" has been docked at Oyster Bay Marine Center for the past two weeks, and now the "Big Cat" has arrived.
Tiger's $20 million yacht has garnered some of the headlines at the 2019 PGA Championship, as has the fact that he's gunning for major #16.
But what about Jordan Spieth looking to conquer the career grand slam? Is Phil too old to compete, is Rory McIlroy primed to contend, and why is nobody talking about world #1 Dustin Johnson?
Personally, I believe that Brooks Koepka should be the betting favorite at the PGA, and there are a few other names who feature in my PGA Championship predictions.
In this complete PGA Championship betting preview I'm going to break down the odds to win, spill out tons of advice for setting a Millionaire Maker lineup on DraftKings, and of course, highlight the matchups I'll be targeting.
It's up to you to enjoy this detailed guide!
2019 PGA Championship Odds to Win
Shopping your lines is imperative when it comes to betting on individuals to win a golf tournament, and major championships are no different. Depending on where you look, I can assure you that you'll find price discrepancies among many golfers.
For example, BetOnline.ag is one of the best golf betting sites you'll encounter, but betting on Tiger Woods with their bookies means you only get +800 on your money. However, take a peek at MyBookie.ag's lines, and you'll see that you can latch onto Woods at a significant discount.
2019 PGA Championship Predictions
I'm going to be rooting for Tiger Woods to play well, and I'd love to see him win his second major in a row. At the same time, there is some merit to fading Tiger at the PGA due to the massive exposure he'll be receiving.
Rather than invest all of your betting funds on Tiger this week, I'll throw out a few names who I fully expect to be in the mix on Sunday.
Brooks Koepka Lives for These Moments
It has been well documented that Brooks Koepka has reeled off three major victories since the summer of 2017. But did you know that Brooksy has finished 13th or better in nine of his last ten majors and is a perfect fit for the demands that Bethpage Black presents?
Coming off a 4th-place finish at the AT&T Byron Nelson that included a bogey-free 65 on Sunday, I can't think of a single person in this field who I trust more.
Can you?
Don't Sleep on Justin Rose
Justin Rose missed the cut at Augusta and burned lots of folks in the process.
I imagine those same individuals will be hesitant to back Rosey at Bethpage, but not me. Outside of "Brooksy" and "El Tigre" at this week's venue, I'd call Justin Rose the most reliable golfer in the field.
Xander Schauffele Is the Real Deal
I doubt the oddsmakers at BetOnline.ag read my early PGA Championship betting preview, but it's clear that they caught wind of a price discrepancy I pointed out. Fortunately, I tagged Xander Schauffele to win the PGA Championship a couple of weeks ago — before they adjusted his odds from +3300 down to +2800.
Xander tied for runner-up at the 2019 Masters, so I know his game is trending in the right direction. When I consider that the 2017 PGA tour Rookie of the Year has logged four top-6 finishes at the majors in the last 23 months, I don't worry too much that the "+3300" is no longer available.
The kid will be a threat to hoist the Wanamaker Trophy, meaning +2800 could still end up being a huge bargain.
Bryson DeChambeau – Value at +4000?
His recent game log certainly wouldn't suggest that he's in a position to contend at the Black Course at Bethpage State Park. With that being said, it's hard to pinpoint what the "Mad Scientist" has in store at the 2019 PGA Championship.
Bryson has yet to post a top 20 in a major championship, but five wins and being ranked 8th in the world are too many positives for me to count him out altogether. Plus, the payout attached to a +4000 wager is pretty appealing.
My Pick to Win the 2019 PGA Championship
I'm snooping around trying to figure out when Jon Rahm last played poorly. Apparently, I have no choice but to point directly at his 45th-place showing at the WGC-Mexico Championship in February.
Believe it or not, it's the only time in 12 starts thus far this season that "Rahmbo" has finished outside of the top 25.
I expect Rahm to hit it long and straight as evidenced by being ranked 2nd on the PGA Tour in strokes gained: off-the-tee. I also love Jon's chances on the challenging par 4s that require mid-to-long iron approaches. The 24-year-old Spaniard clocks in at 14th in proximity from 175-200 yards and 2nd in proximity from 200-225 yards.
He's hungry for his first major, he won in New Orleans the last time out, and the dude has no fear in sight. I think it could be a special week for the former ASU standout.
3 Matchup Picks For PGA Championship
There are loads of matchups to choose from this week at Bethpage Black. However, not all offer extraordinary value like the three I highlighted below.
Justin Rose vs. Rory McIlroy
I've boasted about how good Rory has looked all year long, and I have no reason to think he won't perform well this week in Farmingdale. But I would have to be crazy to pass on the insane value being presented with Justin Rose at +130 in this head-to-head!
Remember when Rory won a pair of Wanamaker Trophies in 2012 and 2014? Well, Rors hasn't cracked the top 15 in a PGA Championship since, which includes finishing in a tie for 50th last year at Bellerive CC.
Xander Schauffele vs. Jason Day
Let's compare Xander Schauffele and Jason Day's season resumes for a moment because each man has played in 12 events thus far. Not only is Xander ranked 9th in the world compared to Day being ranked 14th, but get this.
Even if Day won this week at Bethpage, he'd still be trailing Schauffele in FedEx Cup points. In other words, I'm not so sure BetOnline.ag priced this matchup correctly.
I won't sit here and pretend that Xander has some massive edge on Jason, but I can tell you that I believe he should be the slight favorite in this head-to-head. Perhaps I'd be hesitant backing the former Aztec golfer had he been listed at -115 or -120 here, but that's not the case.
Regardless of what transpires, this has "value" written all over it.
PICK
Xander Schauffele
+125
Tiger Woods vs. Patrick Cantlay
If you check out Bovada.lv, they have a plethora of Tiger Woods head-to-heads available. I'm not trying to take a harsh stance and fade Tiger this week, but then again, I'm not going to let Patrick Cantlay sit there like a lame duck at +150 in a matchup and not be intrigued.
Tiger has been hobbling around the past four weeks since he won his 5th Green Jacket, leaving some concern in the air. I'm not convinced he feels he was able to sufficiently prepare for this golf tournament given what he was battling.
On the other hand, Cantlay chased his top 10 at Augusta with a 3rd-place showing the following week at the RBC Heritage, and he leads the PGA Tour in par 4 scoring. Don't overthink this one just because it's Tiger Woods. Take the value that's apparent.
Setting Your Millionaire Maker Lineup on DraftKings
Attention, fantasy golf enthusiasts and DFS players all around. There are few opportunities on DraftKings as jaw-dropping as the millionaire maker GPPs that come around four times a year in golf. This week, for $20, you can enter a six-man lineup and have the chance at scoring a seven-figure payday.
However, with more than 176,000 entries promised to be submitted, standing out is a lot easier said than done. You have to be willing to stick your neck out. If that means rostering a player who others are wary about or leaving a couple hundred bucks on the table, then so be it.
I'm not trying to guide you to a min-cash. I'm trying to help you win life-changing money!
Exactly 12 players are priced at $9,000 or higher, and I could make a case for why you would want to be exposed to each one. Instead, I'll make a case for six.
Dustin Johnson – $11,100
The top-ranked golfer on the planet's game is tailor-made to succeed at Bethpage Black. Not only does DJ hit a high-towering cut that flies for miles, but his stoic mannerisms should bode well if and when things don't go his way.
I can't give you a good reason to fade Dustin at Bethpage aside from the fact that he costs $11,100.
Brooks Koepka – $10,400
When you take Koepka's dominance at the majors and combine it with his 20-under-par performance at Trinity Forest last weekend, you can expect his ownership to be through the roof. But if Brooks does what Brooks does and winds up on page one of the leaderboard come Sunday, his bloated ownership will only affect those who didn't pull the trigger.
Jon Rahm – $9,500
Jon Rahm is working on harnessing his emotions. Once he learns how to channel his negative energy and turn it into something positive that will help him play better golf, watch out.
The way Rahm acts and carries himself around the golf course continually gets brought into question. I get it. The truth is, we can't find a flaw or a single imperfection with his golf game, so his "anti-attitude" is the only thing we can knock.
Tommy Fleetwood – $9,200
Last week, Tommy Fleetwood was busy acting as the face of the European Tour event that took place in his hometown of Southport, England. Now Tommy makes the prolonged journey to the Big Apple, but I promise you he isn't just here to show up and collect a check.
Before Fleetwood hopped on a plane to head to Long Island, he had finished 8th at the British Masters. That came after he carried Sergio Garcia to a second-place finish at the Zurich Classic team event in which Garcia called Tommy's ball striking "impeccable."
The more the Black Course is set up like a U.S. Open this week, the better it is for Fleetwood. Tommy registered a solo-fourth and solo-second during the last two U.S. Opens.
Xander Schauffele – $9,100
I'll be blunt. I think Xander is underpriced on DK relative to the field. I wouldn't have batted an eye had Xander been priced at $9,600, so I love the "$500 discount" that is being presented. Hopefully, the general public will see that he failed to break 70 at Harbour Town en route to tying for 63rd place and ignore him when it comes time to submit a lineup.
Those who dig deeper will uncover that this kid is a machine when it comes to the most esteemed events. At $9,100, I'd have a hard time leaving Schauffele on the sidelines.
Now that I have showcased some of the household names, let's dive into the middle tier. Of the players priced between $7,400-$8,900, there are tons of directions you can go. Some are more obvious than others.
Bryson DeChambeau – $8,900
Remember that being different is good. In a GPP with more than 175,000 lineups, you have to be willing to gamble on some players when the typical DFS'er is too afraid. Most won't want to spend upwards of $9k on a golfer whose only appearance since Augusta resulted in a missed cut.
However, should something click and DeChambeau gets a sniff of the lead over the weekend, few guys are more well-equipped to handle the pressure. All Bryson has done when he has had a chance to win a golf tournament is close the deal, so I'll leave you with this.
If you plan on entering a handful of lineups into the $3M Fantasy Golf Millionaire tourney on DK, make sure you have exposure to Bryson in at least one.
Tony Finau – $ 8,800
Tony Finau could end up being heavily rostered this week, but the thought that he missed the cut and finished 60th during his last two starts could temper his expectations just a bit. Not for me, though. I'm not worried about Tony in the least.
Already with five top 10s at a major, Tony's powerful drives and crisply hit iron shots should translate famously when he steps foot on Bethpage Black.
Hideki Matsuyama – $8,500
I've been saying Hideki Matsuyama is going to win a major for the last few years, so why stop now?
Hideki's 2019 resume might not get you excited if all you care about is wins, but his consistency is something we can all marvel at. Through 13 starts in the 2018/2019 FedEx Cup season, Hideki has accounted for eight top 25s and is yet to miss a cut.
How's he getting it done?
Matsuyama ranks 3rd in strokes gained: tee-to-green and 6th in scrambling. If this guy gets hot with the putter in Farmingdale, a top-5 finish is imminent.
Patrick Reed – $8,400
Patrick Reed isn't going to wow you with his recent track record, but the 2018 Masters champ has some pretty pristine course history to fall back on. In one prior competitive start at Bethpage Black at the 2016 Barclays, Reed was the last man standing and went on to collect his fifth PGA Tour win.
Patrick has been sketchy off the tee in 2019, he switched irons, and he's ranked 126th in total putting. If there was ever a place for "Captain America" to kick things back into gear, a major championship in New York just seems all too fitting.
Patrick Cantlay – $8,200
After grabbing a hold of the lead on the 15th hole on Sunday at the Masters, Patrick Cantlay knows what it feels like to be in the mix on the back nine on Sunday at a major. The former #1-ranked amateur in the world placed 3rd at the RBC Heritage and has his game in gorgeous shape heading into the PGA.
Despite being $8,200, I think we can trust Cantlay even more than some guys who are $1,000 more expensive.
Sergio Garcia – $7,900
Don't look now, but Sergio Garcia has tallied top-5 finishes in three of his last four starts. Sergio played in both U.S. Opens contested at Bethpage Black (4th in 2002 and 10th in 2009), as well as placed third at the 2012 Barclays at this exact same venue.
Should he go notch his 4th top 10 in four tries at this track, he'll go a long way at just $7,900.
Gary Woodland – $7,700
We know Gary Woodland hits the ball a long way, and we know he has had a terrific season littered with six top 10s. But did you also know that Gary finished 4th at the 2016 Barclays — the last time the PGA Tour hosted an event at Bethpage Black?
Woodland ranks second in total driving, and his 4.71 birdies per round trail only Justin Thomas.
Finally, the bottom tier. This is where you need to calculate who can outperform expectations. In other words, where can you extract value?
Keith Mitchell – $7,300
DraftKings scoring rewards guys who can get on a roll and make lots of birdies. What about the fact that Keith Mitchell leads the PGA Tour with 12 eagles made?
Keith has made seven of his last eight cuts. I don't think the bomber from the University of Georgia is as "boom-or-bust" of a play as you think.
Keegan Bradley – $7,200
The only way to survive at Bethpage Black for 72 holes is to wear out the center of the clubface, and few guys do a better job at that than Keegan Bradley. With hardly anything to show for his efforts over his last five starts, it's more than reasonable to want to steer clear of Keegan Bradley this week.
But the former PGA Championship winner is still one of the premier ball strikers on tour and can get hot with the flat stick at a moment's notice. Let others in need of a "$7,200 golfer" opt for last week's winner, Sung Kang. I'd much rather roster Keegan.
Aaron Wise – $7,100
When I am searching the bottom tier of pricing on DK, it's important to look for guys who are likely to play all four days. On the same token, I also like to target players who make a boatload of birdies and have a legitimate chance to win.
Aaron Wise has won before, he's made six of his last seven cuts, and he's 5th on the PGA Tour in birdies per round (4.63). Did I make my point?
My Lineup in GPPs for the 2019 PGA Championship
Jon Rahm $9,500
Xander Schauffele $9,100
Patrick Cantlay $8,200
Sergio Garcia $7,900
Gary Woodland $7,700
Keith Mitchell $7,300
Or try this.
Tommy Fleetwood $9,200
Bryson DeChambeau $8,900
Tony Finau $8,800
Hideki Matsuyama $8,500
Keegan Bradley $7,200
Aaron Wise $7,100
Each of these lineups leaves $300 on the table, and neither one has a top-5 player in the world present. Hopefully, that's enough to stand out, and more importantly, hopefully, they can win some serious money!
Final Words
Betting the 2019 PGA Championship is a whole bunch of fun. As you can see, there are multiple avenues for you to get your money down on the second major of the year.
Do you plan on watching the coverage play out, and are you interested in spicing up the action? Try picking a few golfers to win, attack the matchups I spoke about, and dabble a couple of lineups on DraftKings.
Then you'll see why betting golf tournaments needs to be part of your weekly routine.