Hide Bonus Offers
| | | | | |
| --- | --- | --- | --- | --- |
| #1 | Bovada Sports | 50% Up To $250 | Visit Site | Bovada Sports |
| #2 | BetUS | 125% Up To $2,500 | Visit Site | BetUS |
| #3 | MyBookie | 100% Up To $1,000 | Visit Site | MyBookie |
| #4 | Everygame | 100% Up To $500 | Visit Site | Everygame |
| #5 | BetOnline Sports | 60% Up To $1,000 | Visit Site | BetOnline Sports |
2019 Overwatch League Stage 3 Playoffs Betting Preview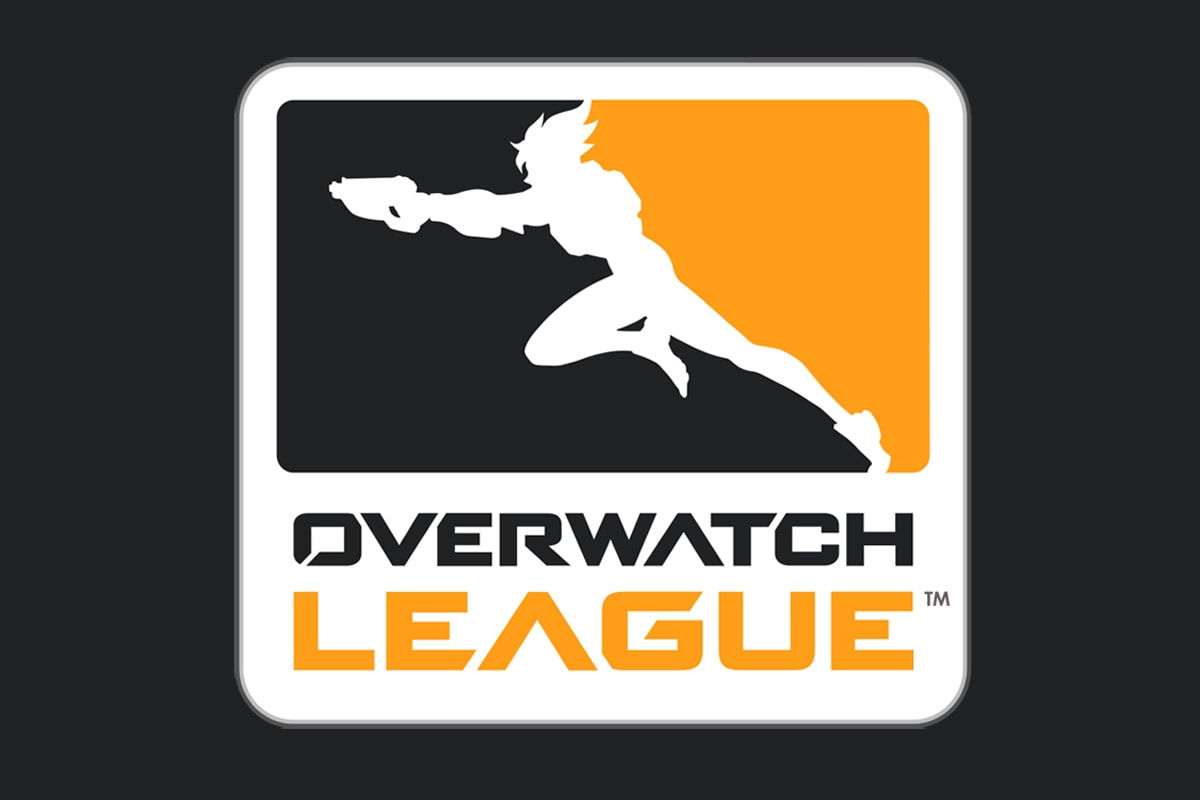 The top eight teams from Stage 3 are headed to the playoffs with a chance to compete for their share of $500,000 and the title of Stage 3 Grand Finals Champion.
Playoff teams will play a seeded bracket best-of-five format in the Quarterfinal and a best-of-seven format in the Semifinal and Grand Final.
The Stage 3 Playoff odds in this post are provided by SportsBetting.ag, an online betting site that offers great odds on Overwatch and other esports.
You should check out SportsBetting.ag or our complete list of the best Overwatch betting sites if you're interested in wagering on any of this weekend's games.
Houston Outlaws (#7) vs. Vancouver Titans (#2)
Thursday, July 11th @6:00 PM PST
The Houston Outlaws made a living in Stage 3 using DPS compositions to dismantle their opponents. Houston struggled during the first two stages of the season using tank-heavy comps, but a switch to DPS compositions has turned their season around.
Jake and LiNkzr, the Outlaws' damage specialists, have been a key part of Houston's success using DPS comps. Jake's Pharah and LiNkzr's Widowmaker each have long-range burst-damage potential, which allows the Outlaws to set up crossfire angles across the map.
Teams who play against this combo have to make the lose-lose choice of exposing themselves to a Widowmaker headshot or a volley of Pharah's rockets. Houston's opponents are usually forced to mirror with a DPS comp of their own, and few have had success in Stage 3 doing so.
Should the Outlaw's Pharah/Widow comp be countered, Jake and LiNkzr each have a deep hero pool they can reach into. You never know when you might see a Tracer, Soldier: 76, McCree, Hanzo, or other exotic hero picks from the Houston Outlaws.
The Vancouver Titans had a rough start to Stage 3 relative to what we have come to expect from the Stage 1 champs. The Overwatch League meta changed dramatically over the course of Stage 3, and that played a huge part in the Titans' dip in performance.
Vancouver prefers to use a Sombra GOATS hero composition, but SeoMinSoo, the Titans' Zarya player, has struggled when asked to play the Mexican hacker. The Titans subbed Stitch in to play Sombra against the LA Gladiators in Week 4, and Vancouver looked much better as a result.
The insertion of Stitch into the starting lineup sent JJANU, the Titans' D.Va player, to the bench. D.Va's pick-rate has been falling throughout the league as teams opt for DPS heroes instead.
Vancouver's roster changes put them back on top as the favorites to win Stage 3. Sombra GOATS has proven to be ultra-effective for the Titans, and few teams have shown the ability to counter it.
Prediction
The Vancouver Titans are heavy favorites heading into this matchup, and it will be extremely difficult for Houston to outplay Vancouver over a best-of-five series. The Titans have proven to be a more consistent team, and they will be looking for playoffs revenge after their Stage 2 Grand Finals loss to the San Francisco Shock.
Vancouver should be practiced enough to deal with Houston's exotic DPS lineups, and they will get the best of the inferior Outlaws squad, 4-0.
PICK
Vancouver Titans
-1429
Shanghai Dragons (#8) New York Excelsior (#1)
Thursday, July 11th @8:00 PM PST
The Shanghai Dragons are one of the most intriguing teams heading into the playoffs due to their high-risk/high-reward style of play. The Dragons are one of the best damage-dealing teams in the league because of individual proficiency on heroes like Pharah and Widowmaker.
The downside to the Dragons' risky style of play is their reliance on big plays to win fights and capture objectives. Far too often, the Dragons secure the first kill in a fight and then have difficulty cleaning up the eliminations they need to capture the objective.
Shanghai will rely heavily on their DPS tandem of diem and DDing to go far in the playoffs. The rest of the Dragons need to play consistent, stay alive, and allow diem and DDing to pop off on Widowmaker and Pharah.
The New York Excelsior didn't drop a single match in Stage 3, but it's still hard to crown them as favorites to win the Stage 3 playoffs. This is mostly due to the razor-thin margins that separate the league's top teams.
New York's last match against the Toronto Defiant was an enlightening showcase of strategies that we might see from the Excelsior in playoffs. The Defiant used a mixture of tank and damage hero compositions, and New York had answers for both iterations.
The Defiant used a Pharah/Mercy composition on Nepal, and New York countered by inserting MekO into the lineup to harass Pharah as D.Va. This strategy proved effective for the Excelsior, and Toronto's Pharah was shut down.
Toronto then ran a tank lineup on Horizon Lunar Colony, and the Excelsior responded by subbing Saebyeolbe into the lineup for his Sombra play. Saebyeolbe's Sombra was effective at shutting down Toronto by hacking priority targets and winning teamfights with EMP.
New York has been one of the best regular-season teams in Season 2. Can they turn their regular-season success into playoff glory?
Prediction
This matchup features two polar opposite styles of play; New York is measured and conservative, while Shanghai prefers all-out aggression.
New York showed the ability to shut down Pharah in their last match against Toronto, and they will need to replicate that performance to beat Shanghai.
I predict that the Excelsior's standard composition will have the advantage on Control maps, which also gives them the edge over the course of a five-map series. New York wins a nail-biter, 3-2.
PICK
New York Excelsior
-667
Seoul Dynasty (#5) vs. San Francisco Shock (#4)
Friday, July 12th @6:00 PM PST
The Seoul Dynasty incredibly persevered through a tumultuous Stage 3. The Dynasty were able to navigate roster changes, player retirements, and a gauntlet of playoff teams to finish with an impressive 5-2 stage record.
The Dynasty made more roster changes than any other team in Stage 3, and it became a running joke that you never knew who was going to walk out of the tunnel for Seoul. The saving grace for the Dynasty was their depth; multiple lineup iterations had success using a variety of hero compositions.
Marve1 now has a cemented spot as Seoul's main-tank player after Fissure announced his retirement from the Overwatch League in Week 4. The change should help Marve1 feel more confident that he will keep his starting position, now that the fan-favorite Fissure is out of the picture.
Marve1 is an important part of how the Dynasty like to play. He is ultra-aggressive with his Reinhardt, which is great for Seoul because they prefer to invest a large amount of utility into their tank players. Marve1 has been one of the top players in the league for damage output as a result.
The San Francisco Shock have not been as dominant in Stage 3 as they were in Stage 2, mostly due to the changing meta. The Shock are arguably the strongest triple tank/triple support team in the league, and most teams have spent Stage 3 developing compositions to counter them.
Analysts wondered all stage long if San Francisco would change up their composition or stick with the lineup that won them the Stage 2 Grand Final. The Shock have opted to stick with their default composition to the tune of mixed results.
The Houston Outlaws and the Chengdu Hunters, two teams that specialize in DPS compositions, both secured five-map victories over the Shock in Stage 3. This raises questions about San Francisco's ability to deal with DPS comps, something that bettors will want to keep their eye on as we head into playoffs.
Although the Shock took a step back in Stage 3, they are still a team that no one wants to play in the playoffs. San Francisco's triple support/triple tank composition forces other teams to make plays, which becomes more difficult as the stakes elevate in playoffs.
Prediction
The Seoul Dynasty were a nice story in Stage 3, but they're about to run into a brick wall in the San Francisco Shock. The Dynasty have historically struggled against the Shock, a team who excels at punishing aggressive styles of play.
San Francisco have their sights set on the Grand Finals, and I can't see Seoul having enough firepower to spoil their run. The Shock will beat a strong Dynasty team, 4-0.
PICK
San Francisco Shock
-1111
Los Angeles Valiant (#6) vs. Hangzhou Spark (#3)
Friday, July 12th @8:00 PM PST
The Los Angeles Valiant made one of the biggest turnarounds in the history of the Overwatch League. The Valiant went winless in Stage 1, but a couple of trades and roster changes have now propelled them into the top tier of teams.
KariV has played a huge factor in the Valiant's recent success. KariV was subbed in for IZaYaKI at the start of Stage 3 and has been playing at an MVP-caliber level ever since. KariV's Ana play has been impeccable, and his ability to hit sleep darts on crucial targets never ceases to amaze.
The Valiant's new Sombra player, Shax, has also been an instrumental part of LA's winning formula. Shax's familiarity with Sombra allows him to push the hero's limits without being reckless.
Los Angeles' one weakness this stage has been their lineup indecision. The Valiant like to use a variety of different hero compositions, and it can lead to inconsistency over the course of a match. Regular hero swapping can often lead to a deficit in ultimate economy, and it's something that the Valiant will want to tighten up in playoffs.
The Hangzhou Spark have been a model of consistency in Stage 3. They finished the stage with a 6-1 record, and their sole loss came at the hands of the potent Vancouver Titans.
The Spark's main tank player, Guxue, gives the team a unique advantage as Winston. Guxue's Winston is undoubtedly the best in the league, and his Primal Rage mechanics are a notch above everyone else's.
Primal Rage can be a tricky ultimate to gain value from, but Guxue always finds a way to make it count. Guxue's jump timing and ability to zone priority targets as Primal Rage Winston creates the space his team needs to clean up teamfights.
Adora has quietly had a standout stage for the Spark as Brigitte. Brigitte players are rarely mentioned, and their contributions don't always show up in the statistics, but they can have a big effect on the outcome of the match.
Adora is first in the league in healing, teamfight win rate, and lowest deaths as Brigitte. His Shield Bash constantly shuts down enemy abilities like EMP and Earthshatter, which won't show up in stats but puts his team at a huge advantage.
Prediction
The Valiant are the wildcard heading into playoffs, and they have upset potential written all over them. The Spark play a similar style to the Vancouver Titans, and the Valiant were able to hand the Titans their first loss in Stage 3.
Hangzhou has historically had difficulty coordinating the plays necessary to capture objectives on Assault. The Valiant, a strong Assault team, will have a distinct advantage here.
KariV will be a problem for the Spark in this matchup. KariV's Ana has the potential to carry a series, and I predict that Hangzhou will have trouble countering his ultra-accurate sleep darts. This should be an excellent series, and I could see the Valiant squeaking out the win, 3-2.
PICK
Los Angeles Valiant
+139