2019 NBA Finals MVP – Is This Finally Stephen Curry's Year to Win?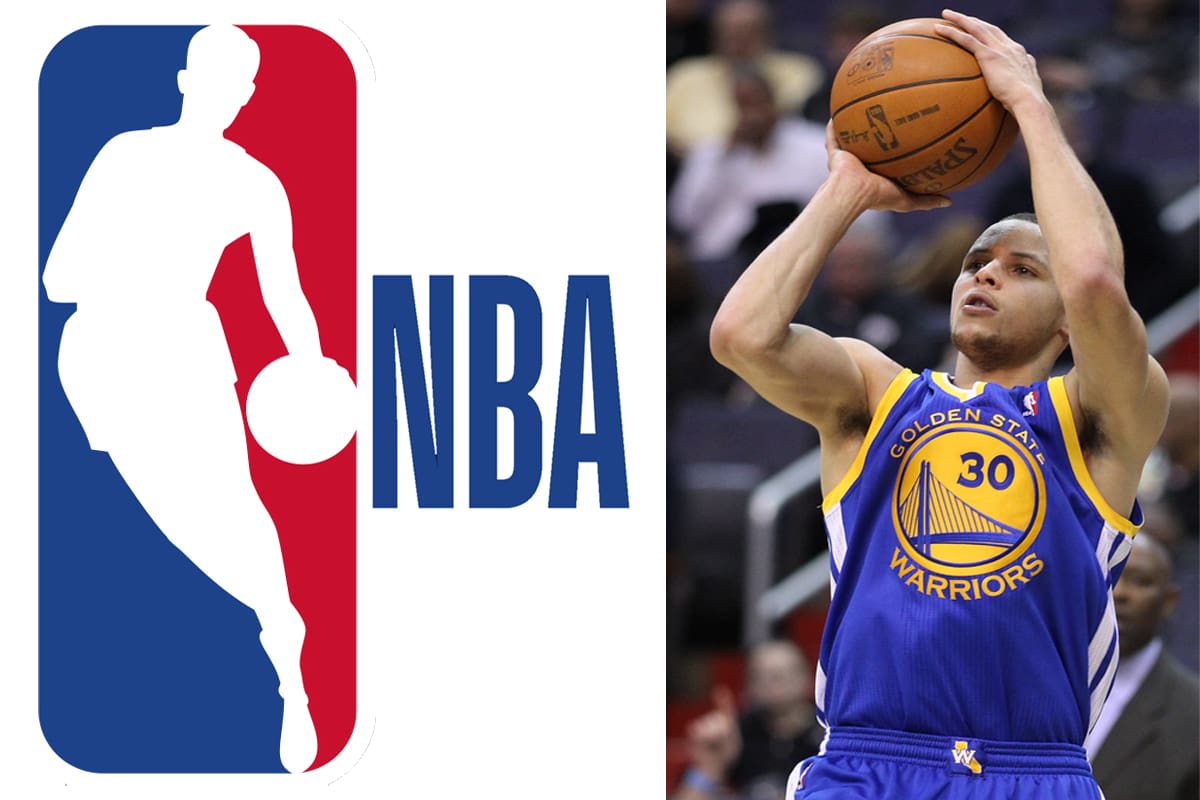 The Golden State Warriors are once again back in the NBA Finals, and Vegas likes them to win the league title for the third year in a row.
Whether or not that actually happens, bettors can still cash in using other wagers.
One that stands out this year is the 2019 NBA Finals MVP. This usually ends up being the best player on the winning team, of course, so you probably still want to figure out who is winning this thing.
As I write this, the Dubs are in, and the Milwaukee Bucks are likely to join them. I don't think you can completely rule out the Toronto Raptors, though, as Kawhi Leonard has title-winning experience and is one of the best two-way players in the entire league.
Everyone has a narrative here, and all three teams still left in the NBA's big dance appear to be good enough to hoist the trophy when it's all said and done. Even with the tiny pool of teams, this is still not an easy thing to gauge.
It gets even more complicated when trying to predict which player will perform the best during the 2019 NBA Finals. If you can do that, though, you could be in for some pretty nice profit.
2019 NBA Finals MVP Odds
I'll admit right off the bat that the top NBA betting sites often pull their odds to update them. As I write this, the odds for who will win the NBA Finals MVP this year are not up.
While true, we do have NBA Finals MVP odds from just six days ago, and we're going to see that prop emerge on every major site that offers NBA props in the very near future.
There should be a pretty small window to capitalize on this, though, especially with the Golden State Warriors already punching their ticket to the 2019 NBA Finals with a 4-0 series sweep over the Portland Trail Blazers.
I wouldn't take the following odds as gospel, but they're a solid indicator as to where the best NBA betting sites see the top options fitting in. You'll surely want to adjust based on the fresh odds whenever they do come out, but for now, I've just eliminated any Blazers options.
Giannis Antetokounmpo
+250
The NBA Finals MVP odds aren't very stretched out up top. Most people would instantly agree that considering where things are in the Eastern Conference Finals, the Bucks are probably going to the NBA Finals.
Even so, the first three guys in this list have very little separation, and the value isn't that enticing. It will likely have to do, though, as they also happen to be your very best bets.
Top Favorites to Win NBA Finals MVP
If the Raptors turn this series around, Kawhi Leonard could quickly turn into an insane steal at +1000 and would instantly become one of the more alluring favorites.
But right now, it's a three-man race up top between Giannis Antetokounmpo, Stephen Curry, and Kevin Durant.
The Greek Freak may very well be the regular season NBA MVP. His team won 60 games and nabbed the top overall seed, and if he gets the Bucks to the Finals and they win, well, say goodnight.
I almost want to hand him the award right now on principle alone.
But you need to win the Finals to get MVP. The Bucks players will be tempting, but it may make more sense to lean toward the Dubs, with KD and Curry looking like the best bets.
Durant has won the last two NBA Finals MVP awards, but he currently isn't 100%. Nobody knows for sure yet what his status for the Finals will be, and even if he's fully back, is he for sure going to have a better series than Curry?
That's tough to say, especially since Chef Curry went absolutely nuts ever since KD went down with a calf strain. Golden State literally won every game since that happened, with Curry popping off for 25, 33, 36, 37, 36, and 37 points over his last six outings.
If he can come anywhere close to that in the NBA Finals and the Dubs win again, he's right up there with Giannis and Durant.
NBA Finals MVP Sleepers
There's no getting around the top favorites to win this year's NBA Finals MVP. That's surely where most of your focus should be, but hey, Andre Iguodala won this thing during Golden State's title run.
That's the definition of an outlier, though. The best player on the winning team normally wins this award, and that's the direction you should largely be going in here.
But who might win if it's not one of the top contenders?
I like a few players, with the following standing out the most.
Khris Middleton +800
Kawhi Leonard +1000
Draymond Green +2000
Eric Bledsoe +2000
Klay Thompson +2000
This is probably where I stop things, although it wouldn't be the worst thing to toss a little extra money on other non-Kawhi Raptors plays. It'd admittedly be mostly for fun, though.
I also would consider Bucks fliers like Brook Lopez, Nikola Mirotic, and others, just because Milwaukee has proven to be insanely deep. They seem to have a new guy step up and wreck each night, though, so straying too far away from Antetokounmpo may not make much sense in the end.
If you do that, I'd probably stop at Khris Middleton or Eric Bledsoe. Of the two, Middleton makes much more sense. Bledsoe has actually been quite good this year for Milwaukee, but he's regressed in the Eastern Conference Finals.
Being tasked with covering Stephen Curry would probably drain him, so I'm not sold on Bleddy having some massive series. Middleton should at least get a lot of shots up, and with so many bodies on this team, a good amount of the looks could be pretty clean.
If you don't bet on The Greek Freak to win the NBA Finals MVP but like the Bucks to win, Middleton at +800 (check for an update on prices) sounds pretty good.
Of course, I think Golden State is winning the 2019 NBA Finals, so the best NBA Finals MVP sleepers may reside on their end of the floor.
KD and Curry are your top options, but who is to say fellow stars like Draymond Green and Klay Thompson can't rise up and have an amazing series?
Green was a triple-double machine and flat-out brilliant during the Western Conference Finals, while few can go on a heater like Thompson can from long range.
I would probably need to feel relatively good about Durant being limited or out of the Finals to bet on these guys, but they're in play at cool +2000 price tags.
DeMarcus Cousins (+3300) is on the table, too, but he isn't even healthy himself at the moment. I'd probably wait for updated NBA Finals MVP odds (and hope his price skyrockets) before betting on him or any Raptors.
Who Will Win the 2019 NBA Finals MVP Award?
I see the Warriors winning the 2019 NBA Finals, so logic has me looking mostly at Kevin Durant and Stephen Curry here. If you think it's the Bucks, Giannis at +250 is certainly a fine value and a good bet.
Durant actually offers the most value of the top three contenders for this award, which is definitely interesting after he won in each of the past two years. Is he about to win a third MVP/title and bolt for New York?
That's possible.
However, Durant hasn't been declared active for the Finals yet. Golden State has time before they have to give us any inclination of what his status is, but there being no real word has to be a little disconcerting.
There is also the possibility Durant comes back and isn't quite as aggressive as he'd normally be, especially after seeing how free-flowing the offense was without him over the past six games.
It's also possible he just isn't the best performer for the Dubs in this series, while Kawhi Leonard's presence on the defensive end could easily play a role in that.
Ultimately, I think KD returns and plays well. But Stephen Curry has been the driving force behind Golden State's success for years. He's knee-deep in easily his best personal run in the playoffs of his career, and something tells me he's not about to slow down with the biggest series of the season in front of him.
Curry has the talent and role to go off in the Finals, and he's on the team most everyone picks to win. He's also flat-out due when you look at his ability and how much he's been on this massive stage. I think he finally gets it as the Dubs win one last time before enduring a sea of change this summer.
Just keep in mind, as I've touched on, that the NBA Finals MVP odds provided here are not current. This prop was offered less than a full week ago, but with the Blazers being eliminated recently, the top NBA betting websites are sure to update their wagers.
The second this prop goes back up, hopefully my analysis and pick can help you profit in some manner.