2019 NBA Finals MVP Betting – Is This Finally Stephen Curry's Year?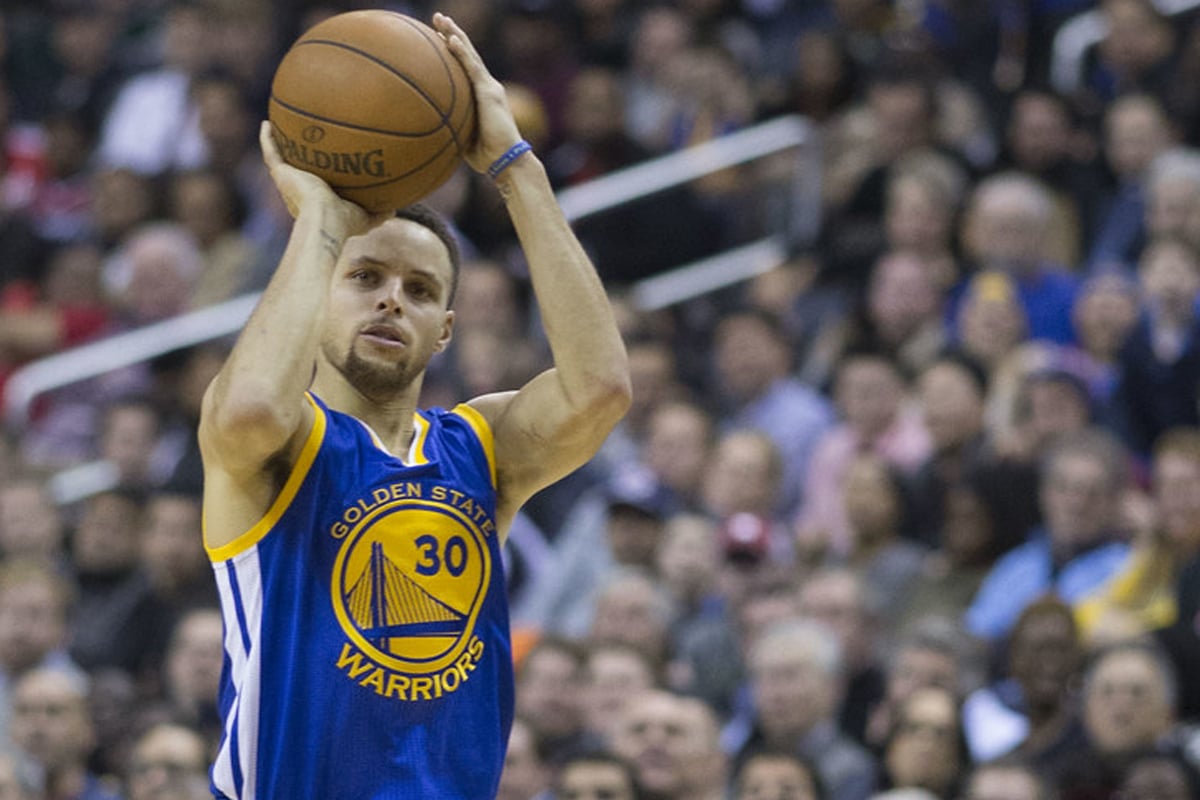 The 2019 NBA Finals are going about as expected. With Kevin Durant not yet back from a calf strain, the Warriors are holding serve, tied 1-1 with the Toronto Raptors.
Toronto very much looked like the aggressor in a borderline easy game one win, while a second-half flurry had the Dubs even things up in game two.
The home court edge is temporarily gone as the series shifts to game three, while bettors are struggling to figure out just which side of this thing they should place their money on.
I still like the Warriors to win it all, but I certainly understand any hesitance to lay major money on this series.
If you're reluctant to bet on the 2019 NBA Finals, perhaps betting on who wins the 2019 NBA Finals MVP will be more attractive. That, along with a series of other NBA Finals prop bets, may be a bit more alluring that straight-up predicting a winner this year.
2019 NBA Finals MVP Odds
I looked at the race for this award just before the Eastern Conference Finals were over. At the time, the Milwaukee Bucks had a commanding 2-0 lead over the Raptors and looked like locks to reach the Finals.
That didn't happen, turning all of those wagers on Giannis Antetokounmpo to dust.
I did mention that some of the Raptors options were interesting, just because betting against Kawhi Leonard doesn't really come easy to me. That, and the fact that Milwaukee doesn't have a ton of playoff experience.
Sadly, those words of caution turned out to be prophetic, and we now have the NBA Finals series we were always destined to get.
Gone is the elite betting value you could have had with the Raptors player just over a week ago, but there are still some nice prices to consider betting on.
Let's take a look at the latest NBA Finals MVP odds and see if we can't predict who wins the award this year.
MyBookie.ag gives us some nice options, and these are admittedly the main players you'll want to consider when betting on the 2019 NBA Finals MVP winner.
I do think you could also toss in guys like Quinn Cook, Jordan Bell, Shaun Livingston, and Norman Powell, if only just for fun. If this series does go seven games like I believe it will, that still gives even the smallest of role players five more games to state their case.
Lest we forget, it was actually Andre Iguodala that won the Finals MVP back during Golden State's first title run.
Top Contenders
While we can't ignore Iggy and any other NBA Finals MVP sleepers, it's pretty obvious who the top favorites to win this award really are. It's just very much up in the air because this series isn't close to being over.
Stephen Curry opens as the heavy favorite, and if you're going to bet on him finally winning this elusive award, now is the time. He's been terrific (28 points per game) so far, and with Kevin Durant banged up, his performance through the first two games is even more impressive.
If the Dubs win without KD, Curry feels like a lock. He may very well get the nod even if/when KD returns and Golden State secures another title.
Of course, there's a decent chance that doesn't happen. Toronto is loaded and still has the home court edge.
Should the Raptors win, Kawhi Leonard (also averaging 28 points per game in this series) would offer way more value and would be the logical choice.
Draymond Green (+450) is your next best option in terms of pricing. Considering he's nearly averaging a triple-double in the Finals so far, I don't think you can quickly dismiss him.
NBA Finals MVP Sleepers
If you want to get cute, you can fade the Curry and Kawhi chatter and dream big. I do think if the Raptors win, there aren't many routes to someone else winning the Finals MVP.
However, Pascal Siakam and Marc Gasol both enjoyed huge game one performances.
Both regressed sharply in game two, but if they balanced things out and were keys to Toronto's success the rest of the way, both could feasibly return amazing betting value.
Kyle Lowry (+10000) may be the best value of them all, though. He hasn't been great at all so far, but he has five games to deliver the series of his life. It's not likely at this point, but +10000 NBA Finals MVP odds for a talented star are hard to come by.
If we're looking back to the Warriors, you need to mostly look at KD (+2500), Klay Thompson (+1800), Boogie (+4000), and Iggy (+6000).
These guys are all viable NBA Finals MVP sleepers, but who offers more value than Durant? I don't know if he'd be graded differently just because he missed the first two games, but it's been pretty clear that his absence is felt.
Durant had also been enjoying an amazing playoff run. Should KD come back and just shred the Raptors en route to another title, how difficult would it be to imagine him securing his third Finals MVP trophy?
Not very.
Overall, we're just two games in, but what I'm looking for the most is a combination of elite production and consistency. KD deserves a cursory bet if he's back in the saddle for game three. He just offers too much value.
But realistically, the guys that fit my criteria are Kawhi Leonard, Stephen Curry, Draymond Green, and Klay Thompson. One of those guys is probably taking this award, and it may just end up being decided by which team wins.
The value Pascal, Lowry, Boogie, and KD all offer should be enough to garner a cursory glance, but that's not where I'd concentrate most of my NBA Finals MVP betting.
Who Will Win the 2019 NBA Finals MVP?
It's weird how both of these teams feel like teams of destiny in different ways.
This is Toronto's first ever appearance in the NBA Finals. They have Drake powering their explosive fan base, and for the first time perhaps in team history, people truly believe the Raptors could win a title.
That's because of Kawhi.
You can make small cases for Gasol, Siakam, and Lowry. But Leonard is Toronto's lifeblood. He's elite on the defensive end, he's clutch late in games, and he makes a positive imprint all over the floor.
The statistics are there, too, so if the Raptors do steal this series, he's a lock for me.
I just don't think it's happening. Durant returning probably ices it, but the Dubs proved with a key game two road win that they can compete with Toronto in any venue. Stealing home court back sets them up for a very big shift over the next two games.
Even if we head into game five with the Finals tied up at 2-2, Durant should be back by then, and that should sway things Golden State's way. If that happens and the Warriors win, assuming Curry doesn't hit a wall like he has at times in the past, he feels like the best play.
The value isn't through the roof, but Curry has been on fire lately and could deliver his best games yet in front of his home crowd. If he can lead his Dubs to a title with Durant at less than 100% or missing portions/all of the Finals, he deserves to win now more than ever.
Some are suggesting this would be the Leonardo DiCaprio win: a virtual gimme after years of hard work. I dismiss that, as this will be well-earned in the face of true adversity.
Besides, Leo was amazing in The Revenant. He was due, to be sure, but he also flat-out earned that Oscar.
Oscars betting is for another day. Right now, I like the Dubs to pull out the win, and if/when they do that, Curry is going to be handed his first ever NBA Finals MVP award.