2019 NBA All-Star Weekend – Betting the 3-Point Shootout, Dunk Contest, and More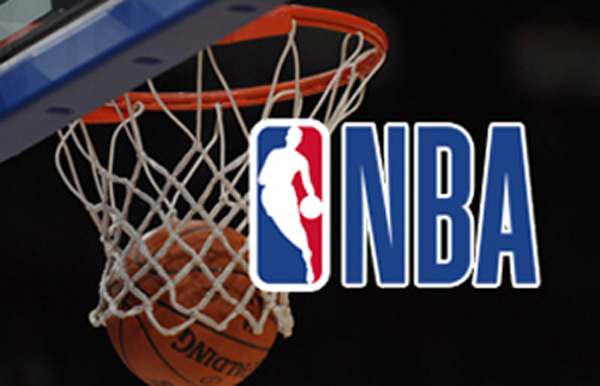 Are you picking Steph Curry to win the 3-Point Shootout, or do you think that his younger brother can pull off the upset?
What about the NBA All-Star Skills Challenge? It's loaded with upper-echelon talent this year, as rookies Luka Doncic and Trae Young promise to put on an exhibition.
But what if a big man like Nikola Jokic steals the show altogether?
We already know the dunk contest will be filled with drama and full of highlights, yet I think it's actually the Rising Stars game on Friday evening that could provide the best entertainment among all the festivities.
If you enjoy NBA All-Star Weekend as much as I do, then surely you plan on tuning in. And I'll venture to guess that you are interested in placing some bets.
Allow me to help you out. Below you'll find odds for some of the top 2019 NBA All-Start Weekend betting markets, and some advice for where to put your money.
Before I get into that, here are the top NBA betting sites you should be using for any wagers you place on this event.
2019 NBA All-Star Rising Stars – Odds to Win MVP
Buckle up for an exciting contest between the best first- and second-year players in the league.
Who Is Playing in the 2019 NBA All-Star Rising Stars Game?
The NBA has chosen 20 players to compete in this game — 10 per squad.
Team USA consists of the 10 best American-born rookie and second-year players.
Jarrett Allen
Marvin Bagley III
John Collins
De'Aaron Fox
Jaren Jackson Jr
Kevin Knox
Kyle Kuzma
Donovan Mitchell
Jayson Tatum
Trae Young
Team World consists of the 10 best rookie and second-year players from around the world.
OG Anunoby
Deandre Ayton
Bogdan Bogdanovic
Luka Doncic
Shai Gilgeous-Alexander
Rodions Kurucs
Lauri Markkanen
Josh Okogie
Cedi Osman
Ben Simmons
Odds to Win MVP in the 2019 NBA All-Star Rising Stars Game
Shai Gilgeous-Alexander
+2000
There's no doubt in my mind that Luka Doncic is the most electrifying player in this bunch, but I realize the capabilities that guys like Ben Simmons and Donovan Mitchell possess.
Considering how much hype has surrounded Doncic so far this year, I suspect he'll come out guns blazing and be in full attack mode from the get-go.
I don't imagine we'll see much "lock-down defense" being played on either side, meaning the top stars in this game should really have an opportunity to shine. I look for Bulls forward Lauri Markkanen to be effective inside and out and peg him to score 20+ in this one.
I also think Ben Simmons will excite the fans with some creative passing and inventive ball-handling, and of course, Jayson Tatum and Donovan Mitchell have the skillset to take over at any point in time.
But when I watch this Luka kid play (yes, he's a kid at just 19 years old), I can't help but think I'm watching someone who is transcendent. He does things other players simply can't do, and I imagine his unique prowess will be on full display for the Rising Stars game.
Perhaps it's a triple-double; perhaps it's a few mind-boggling step-back threes. I just don't think Luka Doncic is going home empty-handed.
2019 NBA All-Star Rising Stars – Odds to Win the Game
You know who is playing in the game, and you know my pick to take home the hardware. I'm not entirely convinced that Team World is going to win this game, but I like the makeup of their roster a tiny bit better.
With Doncic and Simmons handling the ball and creating scoring opportunities for their teammates, guys like Bogdanovic and Markkenen should have no problem finding their spots and getting into good rhythms.
A pesky defender on the perimeter like OG Anunoby and Deandre Ayton assuming space in the low post mean that this team should be able to cover all the bases. They really have no holes.
Here are the odds to win the game.
Looking at the lineup that Team USA will be rolling out, I'm not saying I see holes, but I just don't see as many superstars. Obviously, both teams are deep with young and developing talent everywhere. But in my mind, Doncic and Simmons are the two best players in this game.
Considering they both will be suiting up for Team World, that's where I'd invest my money. Plus, latching on at -105 as opposed to -115 (to back Team USA) sounds like a bargain to me.
The 2019 NBA All-Star Game Skills Challenge – Odds and Prediction
The Rising Stars game is going to be fantastic on Friday night, and I can't wait to watch the All-Star game go down on Sunday.
But Saturday night is chock-full of All-Star events as well, and ready for this?
We can bet on all of them. The first one is the Taco Bell Skills Challenge, and believe me, there will be no shortage of excitement.
Have a glance at the lines.
Basically, the Skills Challenge features a combination of obstacles that are designed to determine who can do a little bit of everything. Shooting, passing, and dribbling are the three main areas of focus that the challenge revolves around.
Have a look at some highlights from last year's Skills Challenge, and you'll get the hang of it.
At first, I was going to lean toward one of the point guards who is used to handling the basketball. It makes sense that they'd be the quickest at getting up and down the court with a ball in their hands, and you'd think they'd be the most efficient passers of the group.
But then I look back and see that 7'3" Kristaps Porzingis won the Skills Challenge in 2017, and that was after another seven-footer (Karl-Anthony Towns) won it the year before!
Clearly, this competition is up for grabs, and the odds most certainly reflect that.
I could see De'Aaron Fox winning, as the Kings PG is lightning-quick with a ball in his hands and has made strides as a shooter in year two as a professional.
And it goes without saying that I think Luka Doncic can do about whatever he wants with the basketball, and passing and dribbling are two of his specialties.
But it's hard to sleep on a guy as athletic as Jayson Tatum.
The Celtics wing player is shooting over 40% from beyond the arc and over 86% from the line. You could argue that he has the purest stroke of any of the eight competitors.
I also think his size (6'8", 208 pounds) will allow him to move swiftly up and down the floor in fewer dribbles than some of the smaller guards. So rather than pay +400 for one of the top-three choices, I like Tatum as a "semi-dark horse" to capture this trophy.
After shopping my lines and seeing Tatum at +500 on Bovada.lv, I feel even better about the +550 line we're getting at SportsBetting.ag
The 3-Point Shootout – Betting Odds to Win
The three-point shot is more evident in today's NBA game than it has ever been in the 63-year history of the league. We've heard many call Steph Curry the greatest shooter who has ever lived, and those same people call his teammate Klay Thompson the second-greatest to ever lace it up on the hardwood.
Klay (winner of the 2016 3-point contest) won't be in the field this year, but Steph will be locked and loaded to try and win this event for the second time in his career. He's the odds-on betting favorite as you'd expect, and here's the rest of the pricing.
As storied of a career as Dirk has had, he can't get his shot up quick enough, and quite frankly, I really just don't think he's got much left in the tank at all. Damian Lillard and Kemba Walker are big-time scorers, but that's because they are both high-volume shooters.
Danny Green seems to shoot his best when catching the ball in rhythm, so I'm a bit skeptical as to how he'll do picking balls out of the rack one after another. Perhaps Khris Middleton as a sleeper or Seth Curry to steal the limelight are decent calls, and Buddy Hield is shooting a lights-out 45.5% from "trey ville" in 2018/2019.
Devin Booker set records while winning the 2018 3-Point Contest during All-Star Weekend, but the former Kentucky star is shooting a career low (32.4%) from three this year and is only here because he's the defending champ.
So that leaves me with Steph Curry, who I agree with the touts is the greatest shooter the NBA has seen, and Joe Harris, the relatively unknown shooting guard on the Brooklyn Nets. At +225 in such a high-variance situation, I'm just not sure I can get on board with Curry.
But let me point out some tidbits about Joe Harris, who starred collegiately at Virginia before the Cleveland Cavaliers plucked him 33rd overall in the 2014 NBA Draft.
Steve Kerr, the current Warriors head coach, owns the record for the highest career 3-point percentage in NBA history at 45.4%. Pretty spiffy, I know.
What percentage of 3-point shots is Joe Harris connecting on during his first year as a full-time starter?
45.4%.
I'm not making any bold statements; I'm just putting the facts out there.
The more comfortable he has felt, the more he has let his superb stroke speak for itself. I know it's a big stage, and I know he's one of the underdogs. But at +700, I'm willing to find out just how comfortable he is.
The 2019 NBA All-Star Slam Dunk Contest Betting Odds and Pick
Don't be fooled into thinking the dunk contest is going to be a letdown this year just because you don't see any "household" names taking part. This is a chance for these guys to "announce themselves" to the world.
If you haven't been keeping track of what John Collins is doing during his second year in the league, let me quickly bring you up to speed.
John is averaging 19.6 points and 10.0 rebounds per game, not to mention is shooting an impressive 58.4% from the floor. His dunking has been on display all season long, and his thunderous power can be seen in this put-back dunk against Cleveland.
Dennis Smith Jr. is a high-flyer, and Miles Bridges can obviously throw it down with the best of them. At +225 and +250 respectively, there's nothing wrong with taking a gamble. Especially on Bridges, as the Hornets forward will be dunking in front of his home crowd at the Spectrum Center.
But I have a feeling that if John Collins doesn't win the 2019 slam dunk contest in Charlotte, it's because this Hamidou Diallo kid is going to do something special. To call him a freakish athlete would be a serious understatement because the dude can practically jump out of the gym.
Let's be clear here.
Diallo is playing just 11.9 minutes per game and averages just 4.4 points per night. The only reason he is here is because the 6'5" guard has the aptitude to pull off dunks that other guys in the league simply can't.
What I love about Diallo's dunking is that his signature move is to jump off of two feet and dunk with two hands — arguably the most difficult way to dunk a basketball. But if you watch highlights of Hamidou Diallo dunking the basketball, nothing looks difficult about it.
It actually looks effortless. And it makes me think he has a few tricks up his sleeve that we may not have seen before.
At +300 to win the event, I'm willing to roll the dice.
Going Away
NBA All-Star Weekend isn't designed just to give the players a few days off during the middle of a long and grueling season. It's also meant to give the fans like you and me a chance to really sit back and enjoy the brightest stars in the game putting on a show.
Starting with the Rising Stars Challenge on Friday and extending to the All-Star Game on Sunday, the weekend is filled with nonstop action. Not only did I enlighten you about the betting markets, but I told you where to go and even offered my picks.
All that's left is to head over to one of our recommended NBA betting sites and start firing away. It'll make watching the festivities this weekend even more enticing than it already is.