Hide Bonus Offers
| | | | | |
| --- | --- | --- | --- | --- |
| #1 | Bovada Sports | 50% Up To $250 | Visit Site | Bovada Sports |
| #2 | BetUS | 125% Up To $2,500 | Visit Site | BetUS |
| #3 | MyBookie | 100% Up To $1,000 | Visit Site | MyBookie |
| #4 | Everygame | 100% Up To $500 | Visit Site | Everygame |
| #5 | BetOnline Sports | 60% Up To $1,000 | Visit Site | BetOnline Sports |
2019 MLB and World Series Betting – Early Odds and Analysis on All Available Wagers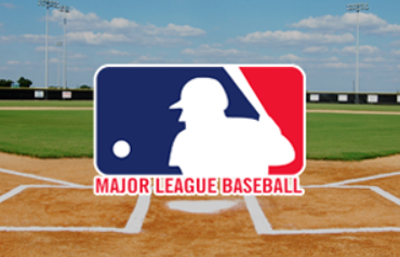 Spring training gets underway in February, and before you know it, the MLB season will be in full swing. We've been treated to a bevy of big trades and significant free agent signings, setting the stage for what promises to be an action-packed year.
Paul Goldschmidt getting sent to St. Louis already has swung the World Series odds for the two teams involved, namely the Diamondbacks falling all the way down to +6600 on some sites.
Does that mean we can scoop up some serious value on a team that had a chance to win the NL West late in the season?
Or are there other wagers on the board that represent more hope and have a legitimate shot at paying off?
Betting on which team will win the World Series is only where the fun begins over at MyBookie.ag, easily one of the best sports betting sites out there.
You can also place wagers on who will win each pennant and who will lead the majors in home runs.
And if you think you have a hunch on which two teams will be competing in the Fall Classic, you can book that bet as well!
Take a look at our early 2019 MLB betting guide that will open your eyes to all the preseason MLB wagers you can make. I bet you'll find at least a few wagers you like.
Odds to Win the 2019 World Series
After browsing through and comparing the World Series odds, there happen to be a few teams who I really think could make some noise come October. And the best part is you can lock them in right now at a pretty appetizing price!
Philadelphia Phillies
+1600
Washington Nationals
+2000
Arizona Diamondbacks
+3300
San Francisco Giants
+10000
As you can see, anyone who wants to take a flier on any of the bottom dwellers is in line for one seriously handsome payout should things somehow pan out in their favor.
On the other hand, there are some familiar foes at the top who are all listed at +700 or better.
Can the Red Sox repeat? Are we getting any value if we place the wager at +550?
The answer to the first question is undoubtedly yes, of course the Red Sox can win the World Series again. And as much as you might not like the +550 number, this line might continue shrinking once the season begins.
But to firmly answer the second question, it's still a resounding no.
Don't bite on this price because you can still snag Boston at +700 over at BetOnline.ag.
I'm going to be writing a preview covering the five World Series futures bets I like the most soon, so I'll save some of my insight for that piece.
But if you want to take a peek at my 2019 guide to all 30 MLB teams and what their future might hold, there's plenty interesting there to read.
2019 AL Pennant Odds
Before teams can win the World Series, they must first capture their respective pennant. Here are the odds on each team to win the 2019 AL pennant.
You can see that Vegas is putting their eggs in the basket that says either the Red Sox, Astros, or Yankees will reach the World Series. And while that is very likely, snagging the Indians at +600 could be a steal that proves to be worthwhile.
If they can somehow come to terms with Corey Kluber and his agent, then +600 is going to be a steal. And if they are able to lock in Trevor Bauer on top of that, then wow – getting them at this price is like highway robbery!
I wouldn't even consider touching any of the bottom 11 teams, as I truly believe it will be one of the top four teams you see on the board who ends up representing the American League in the World Series.
The cool thing is that you can place some wagers on both Boston and Houston and still be guaranteed a handsome payout should either of them advance.
That's my play here.
2019 NL Pennant Odds
After reaching the 2017 and 2018 Fall Classics, Dave Roberts is back at it again. But I'm steering clear of Los Angeles and focusing my attention on a couple of young teams who are seriously on the uptick.
I'll get to that in a minute. First, here are the odds on each team to win the 2019 NL pennant.
Philadelphia Phillies
+800
Washington Nationals
+1000
Arizona Diamondbacks
+2200
San Francisco Giants
+5500
My plan here is simple. Braves, Brewers, Nationals, Phillies. Boom. The prices are advantageous enough that we can assure ourselves a healthy return on our investment – so long as any of those four teams get to the World Series.
As far as where the most value lies?
The Nationals down at +1000 is the bet I really love. Imagine if they even get to the World Series at that price. Then we can do some serious hedging!
Odds for Possible 2019 World Series Matchups
We don't need to go through the entire list of potential World Series matchups. There isn't a reason on planet Earth to want or need to bet on the Orioles and Marlins meeting in the 2019 Fall Classic, so let's not waste any time here.
Have a glance at some of the wagers in this section of the betting sheet that caught my eye.
Nationals vs. Astros (+3500)
If I had to make just one pick, this would be it.
The Astros have won 100+ games in back-to-back years and might have their most complete roster yet in 2019. Meanwhile, the team in the nation's capital added Patrick Corbin to a rotation that includes Max Scherzer and Stephen Strasburg.
Need I say any more?
Nationals vs. Red Sox (+3500)
I'll also tell you that even if the Nats end up losing Bryce Harper in free agency, this lineup will still be loaded. Trea Turner sets the table for the likes of Juan Soto and Anthony Rendon, and Victor Robles looks like he could be special.
When you look at the defending Word Series champs, the Red Sox give me no reason to think they can't get back to the top of the pedestal once again. I still believe Chris Sale is the most premier left-handed pitcher in baseball, and David Price looks rejuvenated. I'm not ready to bet against Boston winning the AL just yet.
Brewers vs. Astros (+2900)
You know why I like the Astros. From top to bottom, Houston just has it going on. If I told you all the reasons I like the Brewers, you'd be here for the next 25-30 minutes. So I'll make it quick.
Milwaukee returns the 2018 NL MVP Christian Yelich. They also have the deadliest relief pitcher in baseball in Josh Hader. Both are young and are still budding MLB players.
After winning 96 regular-season games and taking the Dodgers to seven in the NLCS, I think Craig Counsell is ready for more.
Brewers vs. Red Sox (+2700)
It shouldn't surprise you that this bet has the lowest odds of any I picked. It's because the Red Sox and Brewers are the real deal, ladies and gentlemen. If Milwaukee can add a reliable, top-end starter before or during the season, you'll see a bunch of folks start hopping on the Brew Crew's bandwagon.
Obviously, you can see that the Brewers and Nationals are my top two picks from the NL. No – I'm not going out on a limb by sticking with the Red Sox and Astros out of the American League, but that's just the way I see things.
Here are a couple other World Series scenarios that also piqued my interest just a bit.
Braves vs. Yankees (+3500)
I really love what manager Brian Snitker is doing in Atlanta, as the Braves blew through the NL East Division a season ago. Ronald Acuna Jr. ran away with the NL Rookie of the Year Award, and I'd be surprised if he didn't end the 2019 campaign on the short list of serious NL MVP candidates.
In my eyes, this team is one really talented starting pitcher away from putting it all together.
The Yankees will continue to spend money and put pieces in place to be among the dominant teams in the AL. I'd be silly to count out a team that won 100 games in 2018 and has already added James Paxton to their rotation for the upcoming year.
Phillies vs. Indians (+6000)
The Phillies have been stirring the pot all offseason with a flurry of moves, and we still have to wait and see what happens with Bryce Harper. Either way, the baseball team in Philly will be poised for a 90-win season and will be a real threat to secure a playoff spot.
Keep in mind that Aaron Nola finished third in the NL CY Young Award voting, and he's still improving.
The Indians are also in a bit of a "wait-and-see period" as the futures of Corey Kluber and Trevor Bauer remain up in the air. If they somehow keep both, or at the very least hang onto one of their aces, then the Indians will be a powerful team to contend with.
Odds on Which MLB Player Will Hit the Most Home Runs
This is one of the more popular prop bets surrounding the Major League Baseball season, which is why you'll see it being offered at just about all of the most reputable sports betting sites.
The phrase "chicks dig the long ball" is a saying that rings ever so true in the eyes of baseball fans and sports bettors alike. Because we love to pay attention and keep track of who is hitting the most home runs, it's not a coincidence that so many people take interest in placing this bet.
After all, the HR is the most exciting play in the sport of baseball!
Here are the odds for who will hit the most regular-season home runs in 2019.
Before you consider picking any players for this bet, you'll want to take into account what happened last season. Khris Davis of the Oakland Athletics led the Majors with 48 dingers, five more than J.D. Martinez slugged out for the Red Sox.
You'll have to go down to Nolan Arenado who tied for sixth with 38 "taters" to find out who hit the most home runs from the National League. I bring this up to point out that it's more likely that a player in the American League will claim this title, but that doesn't make it a certainty.
Just go back to 2017, and you'll see that the 59 blasts sent over the wall by the Marlins Giancarlo Stanton (now with NYY) were seven more than any AL player hit. In fact, Nolan Arenado at +3000 is a bet I actually think presents some serious value here.
Nolan Arenado to Hit the Most HRs (+3000)
People talk about Mike Trout as the best player in baseball, and I won't argue much. But if you don't think that Rockies third baseman Nolan Arenado is among the top three or four players in the game, you just haven't been paying any attention to professional baseball since 2015.
The runaway Gold Glove Award winner in each of the past four seasons hasn't experienced a year where he hit fewer than 37 jacks. He has played in 156 or more games every season over the four-year span and has the privilege of playing half of his games in the hitter-friendly park they call Coors Field.
If you are looking for a durable home run hitter who has plenty of power to spare, look no further. Given that he's an essential lock to bang out 37 or more long balls, I could most definitely see his total balloon to 50 one of these years.
It might be in 2019, so taking a shot at +3000 seems like a more than reasonable idea.
J.D. Martinez to Hit the Most HRs (+1800)
After finishing second in the league in home runs during his first year in Boston, I expect J.D. Martinez to pick up right where he left off when the 2019 season gets underway.
The Green Monster in Fenway Park is an obstacle for many right-handed batters to clear, but not ones who exhibit the type of raw power that J.D. possesses.
Sandwiched in a lineup that features Mookie Betts and Andrew Benintendi ahead and Xander Bogaerts and Rafael Devers behind means that Martinez will see plenty of good pitches to hit and have an abundance of opportunities to drive men in.
Given that I'd feel comfortable paying around +1400 here, I feel good about getting in at +1800.
Khris Davis to Hit the Most HRs (+2000)
Where is the respect, folks?
After pounding out 42 and 43 homers respectively in 2016 and 2017, Khris Davis exploded in 2018 and led Major League Baseball with 48 goners. In fact, I want you to see Khris Davis' single-season HR totals every year since he joined the big leagues.
Khris Davis Home Runs by Season
Year
Home Runs
2013
11
2014
22
2015
27
2016
42
2017
43
2018
48
2019
??
I'm not a mathematician by trade, but I'm pretty sure that Davis has increased his home run total each and every year so far. Those of you who make a living on exploiting trends that you see, well, here you go.
If Khris improves on 48 long balls, and you have a ticket on him leading the league at +2000, you are going to be one happy camper at season's end.
Mike Trout to Hit the Most HRs (+2000)
Mike Trout hit 39 homers in just 140 games, meaning he slugged a home run every 12.1 at-bats in 2018. To put that in perspective, Aaron Judge hit an HR every 14.4 at-bats, while Giancarlo Stanton clocked in at 16.4.
Because of how amazing Mike Trout is at all facets of the game of baseball, people tend to forget that he's actually a better and more efficient home run hitter than either of the Yankees' two stars. If Trout could just be guaranteed 155+ games, I think he'd be the favorite to hit the most dingers.
And since we can't plan on anybody getting injured, latching onto Mike Trout at +2000 is a wager that sounds pretty enticing to me.
Joey Gallo to Hit the Most HRs (+2000)
The left-handed-hitting outfielder and corner infielder may only excel at one thing in particular when it comes to baseball. But to cash in on this bet, the home run is the only thing we care about!
So forget the fact that the Rangers big bat hit a paltry .209 in 2017 and was even worse (.206) in 2018. All you need to know is that he hit 41 and 40 homers respectively. For a guy who faces the most extreme infield shifts you'll ever see, Gallo continues to smack balls over the right-field fence wherever he goes.
Given that all the Las Vegas native has known since becoming a full-time player is hitting 40 or more HRs in a season, chances are he continues his torrid pace. If he can stay healthy and be on the field for 600 or more plate appearances in 2019, then 45+ jacks are almost a guarantee from Gallo.
Whether or not that ends up leading the league? We just have to wait and see!
Betting on MLB Division Winners
Just because the betting odds haven't been publicly released for each division in baseball doesn't mean it's too early to start diving into each one. Before spring training gets underway, you'll have an opportunity to place wagers on which teams you believe will hoist their division crowns.
I'll get the party started by simply telling you who I predict will be the last team standing in each division. Then when the prices come out, you can decide if any value is out there.
AL East
Boston is going to be favored, but not by much over the Yankees. Nathan Eovaldi is back, David Price is revitalized, and Chris Sale is Chris Sale. The potency of their lineup can't be argued with, so I'm leaning toward Boston winning the AL East once again.
It won't be easy now that the Yanks have added a serious weapon in James Paxton to their starting rotation, but I'm still slightly leaning toward Beantown to wind up on top.
As for why I didn't mention the Rays, Blue Jays, or Orioles?
I won't even pretend I think there is a single scenario where I could envision one of those three winning the AL East. Come on. I'm not that crazy.
AL Central
In what will once again perhaps be the most boring and undramatic division race in baseball, I expect the Indians to win the AL Central going away. Cleveland won 91 games and lapped the division by a landslide in 2018, as none of the other four teams even clawed at playing .500 baseball.
The Tigers and Royals simply can't be trusted to contend, and the White Sox are still a young ball club who is trying to find their way. I'm not even remotely close to putting the Minnesota Twins in the same category as Terry Francona's squad, so there you have it.
By process of elimination, the Indians should coast to the AL Central title.
AL West
As stout as Houston was last season (winning 103 games!), the Oakland Athletics were hot on their trail the entire second half of the year and ended with an impressive 97 wins. The Mariners won 89 games but unloaded James Paxton, Robinson Cano, and Edwin Diaz. And Nelson Cruz may be next.
The Rangers are a ways away from being competitive in the AL West, and the Angels just can't seem to put it all together. I don't see how Oakland can hang with Houston in 2019 when you compare their pitching staffs, so I'm not getting fancy here.
I'm rolling with Space City.
NL East
This was by far the hardest division for me to pick a winner. Quite frankly, I could see Washington, Atlanta, or Philadelphia capturing the NL East. Even the Mets are making noise this offseason and trying to factor in.
As of now, I want to give the slight edge to the Nationals. Looking at the top of their rotation (Scherzer, Strasburg, Corbin), you won't find a better or more dependable trio of starters anywhere you look.
But let's not sleep on Atlanta, either. I already raved about Ronald Acuna Jr., but he's actually not the only 21-year-old phenom on the Atlanta roster. Ozzie Albies is a bonafide stud. The Braves also have Freddie Freeman to show all of these young cats the ropes.
And with all that being said, I might end up picking the Phillies to win the division by the time we get to February and March! I'm definitely intrigued to see what the odds look like when this wager is formally announced.
NL Central
The NL Central is the only division in Major League Baseball that witnessed four of the five teams end 2018 with winning records. So to think the NL Central isn't going to be a tight race in 2019 would just be foolish. It wouldn't be logical.
I like the move the Cardinals made by bringing in Paul Goldschmidt, and the Cubs have a lot of promise. But I'm taking Craig Counsell's squad in Milwaukee to be the group that stands out among this division.
I just think that Christian Yelich and his teammates have some unfinished business after falling to the Dodgers in seven during the NLCS. Their road back to the Fall Classic can get seriously jump-started by winning the NL Central, which is why I'll peg them to approach 100 wins and scoop the division.
NL West
This won't be a popular pick amid fans in Los Angeles, but I'm not in the business of trying to make friends and/or please the public. I'm trying to deliver you authentic takes based on what I see.
And heading into 2019, I know the casual baseball fan will be all over betting the Dodgers to win the NL West. But not me.
I like the Colorado Rockies, who, if you remember, ended the 2018 regular season with an identical 91-71 record as LA did. I actually prefer the batters in the Rockies lineup as opposed to the Dodgers, and Colorado has a few pitchers with oodles of potential.
I'm excited to see how handsome the payout will be to those who end up getting rewarded with this preseason wager. I'll certainly be one of the many who is interested to find out!
More MLB Props and Futures Bets
Which bet do you fancy most? Are you intrigued by the prices of any teams to win it all? Personally, I like betting on squads to win their respective pennant, and I'll most definitely be splashing around the home run wager.
And I can't wait for some of the other preseason MLB wagers to become available. I told you about betting on teams to win their division, but there's a whole lot more. You'll be able to place bets on who wins the following, for starters.
MVP (AL and NL)
Cy Young (AL and NL)
Rookie of the Year (AL and NL)
You can also keep an eye out for things like "Which MLB manager will be fired next" or "Will Jacob deGrom win 15 or more games?"
As we get nearer to the start of spring training, you can expect the top betting sites to get creative. They'll frequently add bets regarding individual players' yearly performances, giving potential bettors even more reason to want to follow the season closely.
It's important to keep tabs across the industry, as the types and genres of bets will vary.
Conclusion
The MLB season lasts nearly seven months, and you'll be able to bet as many games as you please.
But I recommend staying active at your favorite online sportsbooks from now until the start of the season as well. I told you about the MLB wagers that can be booked right now, and I alerted you to what's on the horizon.
There's so much fun to be had, and there's plenty of money to be made – all you have to do is get out there and fire away. The MLB betting markets are waiting for you with open arms.