2019 FA Cup Betting Update – Fourth-Round Draw, Latest Odds, Pick, and Key Fixtures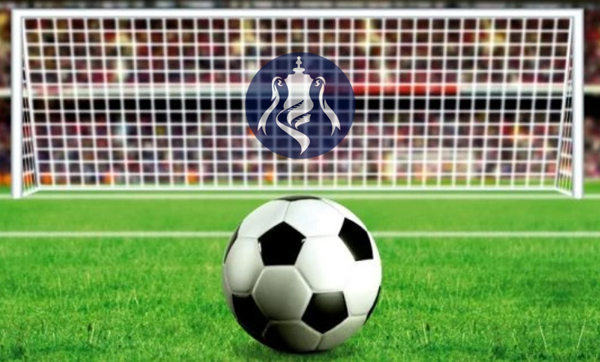 The FA Cup third round has traditionally been one of the most anticipated events on the English soccer calendar.
Last weekend was the 2019 edition, and as ever, there were some shocks and upsets. A few of the Premier League big boys crashed out of the competition at the first hurdle.
Liverpool was the biggest name to be knocked out, losing to Wolverhampton Wanderers 2-1 on Monday.
But Cardiff and Leicester losing to lower-league sides were probably the surprises of the round.
The competition does not hold the same allure as it once did for the top-flight sides in particular, but the magic of the cup is still alive. More than a few clubs will be dreaming of an extended run, and the third round proves it can be done.
Now that the fourth-round draw has been made, it's a good time to check the updated odds from the soccer betting sites and look ahead to some of the stand-out ties.
The FA Cup Fourth-Round Draw
Here's the fourth-round draw in full.
Swansea vs. Gillingham
Wimbledon vs. West Ham
Shrewsbury or Stoke City vs. Wolves
Millwall vs. Everton
Brighton vs. West Bromwich Albion
Bristol City vs. Bolton Wanderers
Accrington Stanley vs. Derby County or Southampton
Doncaster Rovers vs. Oldham Athletic
Chelsea vs. Sheffield Wednesday or Luton Town
Newcastle United or Blackburn Rovers vs. Watford
Middlesbrough vs. Newport County
Manchester City vs. Burnley
Barnet vs. Brentford
Portsmouth vs. QPR
Arsenal vs. Manchester United
Crystal Palace vs. Tottenham Hotspur
Arsenal vs. Manchester United is the obvious tie of the round, and both sides will think that they can go on to win the cup if they get through this fourth-round matchup. But there are a few other interesting-looking matches, too.
Spurs will fancy their chances away to Crystal Palace in an all-London tie, but both Gillingham and Newport County will be slightly disappointed to avoid Premier League opposition after their giant-killing achievements in the last round.
Most of the remaining Premier League sides will be happy with their home draws – Brighton, Chelsea, and Manchester City should all go through with little trouble – and Accrington Stanley will be overjoyed with their tie.
The League One side was only promoted out of non-league in 2006 and now will wait to see who they will play out of Derby County and Southampton.
Latest FA Cup Odds
Here are the latest odds for teams to win the 2019 FA Cup, courtesy of Betway.
Sheffield Wednesday
251.00
Manchester City is still the favorite to lift the trophy in May – and a home draw against a Burnley side that will have their minds on Premier League survival should not cause them too much difficulty.
But their 3.75 odds for winning the cup are too short to realistically consider a wager.
If you add the fact that City will probably be fighting on two fronts that are more important between now and the end of the season, it's pointless to back them.
Chelsea looks like they will also have no trouble progressing to the fifth round, but Spurs at 8.00 seems a more interesting proposition, especially as the final will effectively be a home match due to their games being played at Wembley until the new White Hart Lane is ready.
The Arsenal vs. Manchester United game is the pivotal tie of the round, as both sides now have attractive prices – 13.00 and 9.00 respectively. These odds will obviously shorten after the match is played, so if you fancy one of these two to lift the cup, now is the time to make your selection.
My 2019 FA Cup Outright Winner Pick
With the bad old days of Jose Mourinho firmly behind them, United has looked like a completely different side, enjoying their soccer and scoring a lot of goals in the process. Winning the FA Cup would also be a huge boost to Ole Gunnar Solskjaer in his hope to claim the manager's job full time.
What matters the most is the players themselves, though. Guys like Pogba, Lukaku, Matic, Martial, and Rashford will be eager to show the world they are still strong and can perform. The extra motivation improves the chances of Manchester United.
On top of that, Arsenal is not at its best right now. The Red Devils won't be happy with the draw, but the timing to face the Gunners is not that terrible. With that in mind, the price of 9.00 is simply too good to miss.
PICK
Manchester United
9.00
Notable Fourth-Round Ties
As already noted, Arsenal vs. Manchester United is the big tie of the round, but there are some other really interesting games to look out for considering that once this round is over, there are only two more games before a Wembley semifinal.
Arsenal vs. Manchester United
This matchup is not quite as intriguing as it would have been a few years ago when these two were regularly battling it out for Premier League supremacy, but both sides are desperate for a trophy of any kind, and it will be interesting to see what kind of lineups are on display.
United seems to be the side in form, though, so I can see them getting through here. But with a price of just 2.88 to win at the Emirates, there is not too much value to be had.
Millwall vs. Everton
Marco Silva will believe that his side has a good chance of getting through to the fifth round – and possibly going all the way – even after only scraping through past League Two outfit Lincoln City in the third round.
But Millwall is on a bit of a run at the moment – in the Championship as well as the FA Cup – and their passionate home crowd could play a part against what could possibly be an inexperienced Everton eleven. The Lions are 5.50 to win the match, and that looks like a good price for Neil Harris' side.
Crystal Palace vs. Tottenham
It's an all Premier League affair at Selhurst Park, and both sets of fans will think that they can progress, especially if the managers make the expected changes to the starting elevens.
Palace only just got past lower-league opposition in the third round thanks to a Jordan Ayew goal four minutes from time, and the loanee striker would love to have a chance to repeat that feat against a Spurs side that is still campaigning on four fronts.
I fancy Tottenham to go through, however, but with a price of just 1.80 offered, it doesn't seem as attractive as a home victory at 4.75. Palace is unpredictable enough, and it's the FA Cup, so I see the value there.
Barnet vs. Brentford
Barnet is the lowest-ranked club still left in the competition, and their reward for knocking out Sheffield United in the last round was a home tie against Championship side Brentford.
The league side is not enjoying the best of seasons and may well be more interested in staying in their division rather than adding to an already congested fixture list by advancing in the FA Cup.
Barnet will be ready to enjoy their big match, but with a price of 6.00 at home, this could be the one to go for if you are looking for another cup upset.
Final Words
With the FA Cup not holding the same level of prestige and interest as it once did, many of the bigger clubs will field a second-string team until they get to the later rounds, so there is a chance for more upsets and surprise results in the fourth round.
But as there has only been one winner outside of the recognized Premier League "big six" in the last ten years – Wigan Athletic in 2013 – it is still a good idea to look to those clubs to be lifting the famous old trophy at Wembley in May.