Hide Bonus Offers
| | | | | |
| --- | --- | --- | --- | --- |
| #1 | Bovada Sports | 50% Up To $250 | Visit Site | Bovada Sports |
| #2 | BetUS | 125% Up To $2,500 | Visit Site | BetUS |
| #3 | MyBookie | 100% Up To $1,000 | Visit Site | MyBookie |
| #4 | Everygame | 100% Up To $500 | Visit Site | Everygame |
| #5 | BetOnline Sports | 60% Up To $1,000 | Visit Site | BetOnline Sports |
2019 F1 British Grand Prix – Odds and Predictions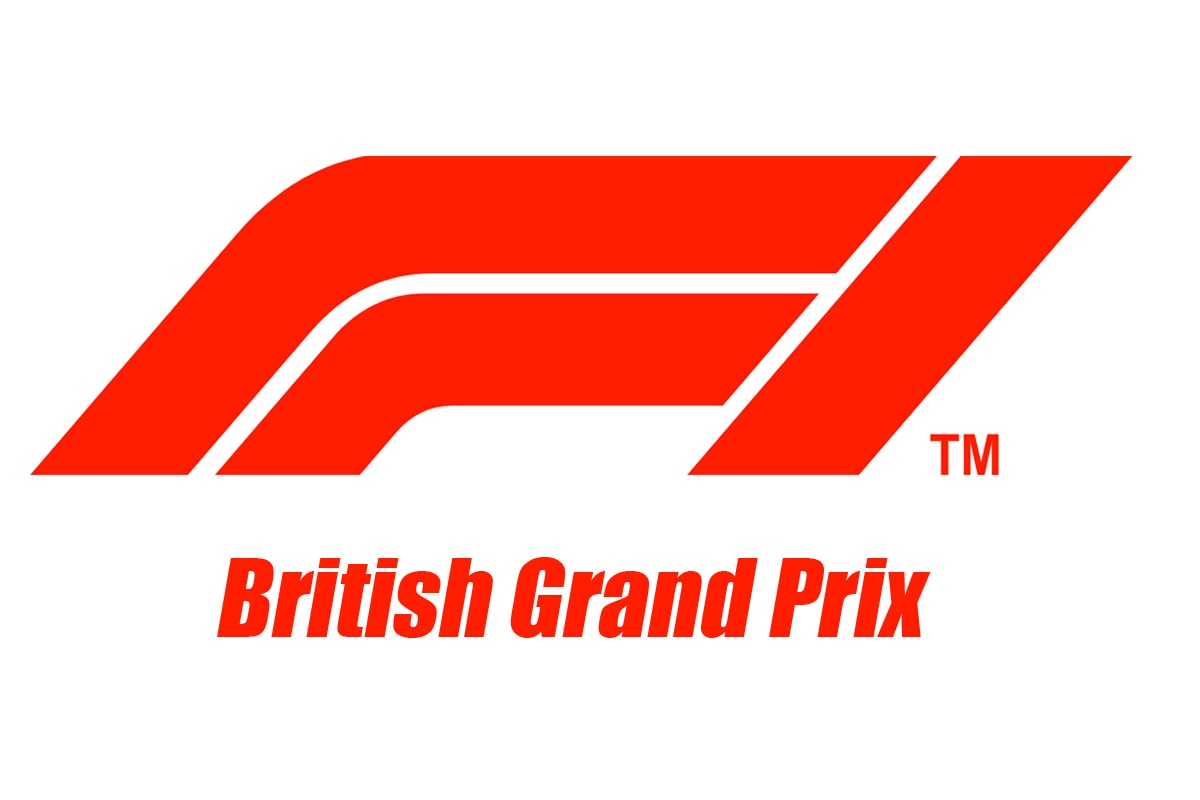 An estimated 140,000 British F1 fans look set to scramble for tickets to the British Grand Prix at Silverstone.
Unbelievably, July 14 could be the last ever race at the iconic circuit, if current contract negotiations break down. As it stands, things don't look good, my friends.
Just like most of you, I am hoping something comes together for Formula One and Silverstone.
What we do know is that the current deal between F1 and Silverstone ends after this race. Bosses of the world's most popular racing series — in addition to commercial rights holders Liberty Media — have admitted that they want a race in London.
If Formula One and Silverstone cannot come to an agreement… well, it'll be a little sad, won't it? The track is unbelievably popular with drivers and fans, given its history and importance in the racing calendar.
Needless to say, no true fan can miss the big race.
Anyway, let's remain positive and look forward to the occasion itself. This one will be highly anticipated, given the wild scenes in Austria on June 30. Max Verstappen upset the applecart and won the race despite coming in at +3000 ahead of the action.
So, will Silverstone throw another surprise our way? Or will Mercedes get back on track in this year's championship?
Latest British Grand Prix Odds
The odds below are taken from 888sport. There is a more extensive list of odds, which you can access by visiting the site.
Keep in mind that these odds are subject to change.
So, no surprise to see the hometown boy come in as the favorite for the British Grand Prix.
Hamilton is priced at -112 to reset himself following a bad day at the office in Austria. More on that a little later.
Hamilton's Mercedes teammate, Valtteri Bottas, is a decent shout at +350.
Elsewhere, the runner-up in Austria, Ferrari's Charles Leclerc, comes in at +400. Sebastian Vettel is just behind him at +475, while the winner at Spielberg, Max Verstappen, is a solid bet at +500.
Following the drama in Austria, is it fair to say that the F1 season has now kicked into gear? Or will Lewis Hamilton re-establish himself as the king at Silverstone?
Austrian Grand Prix Recap
Mercedes looked to keep their incredible winning record going this season until disaster struck.
Both Hamilton and Bottas were forced to retire. At times this season, it has looked like the F1 gods were particular in favoring the Silver Arrows. At Spielberg, they decided to withdraw their good fortune and bestow flying Dutchman, Max Verstappen, with a chance at glory.
Verstappen didn't need to be asked twice.
Last year's winner at the Red Bull Ring delighted his traveling compatriots to cross the line first and disrupt Mercedes' eight-race winning streak.
The German constructor got a raw deal, with both drivers suffering nightmares.
Bottas was the first to be withdrawn due to a gearbox issue. When Hamilton looked to be pitted during the virtual safety car period, Mercedes opted against. It turned out to be a crucial error — the Brit lost fuel pressure and was forced to retire.
Amazingly, this was the first double DNF for Mercedes since the Spanish GP in 2016. For the leader and second place of the Drivers' Championship, it remains to be seen how much this will affect their progress this season.
Of course, Verstappen will not be complaining.
The Red Bull maestro has been consistent in his performances throughout the year. In Austria, he looked a good outside bet to win his first GP of the season and what would be just the fourth win of his F1 career.
The youngster beat Kimi Raikkonen by just 1.5 seconds, making it the first time that he has made the podium in three consecutive attempts.
A Long Wait
Unsurprisingly, the race was far from clear cut.
Verstappen might have crossed the line first, but it took almost three hours before he was declared the winner. Quite ironic for a sport that is prized on ultra-fast decisions and lightning speed.
Fans were "treated" to a torturous wait to find out who would be crowned the king of Austria for 2019. Well, those at home were, at least. Almost everyone at the track had already packed their bags and headed for the roads out of Spielberg.
This seemed to be reflective of the new era of Formula 1, an era that some believe places far too much emphasis on technicalities and formalities alike.
Still, when Verstappen was declared champion… well, it was a welcome change from seeing Mercedes take the spoils, wouldn't you agree?
I'm sure Lewis Hamilton and Valtteri Bottas won't exactly be as keen to concur on that one.
2019 F1 Drivers' Championship Standings
Position
Driver
Team
Points
1
Lewis Hamilton
Mercedes
197
2
Valtteri Bottas
Mercedes
166
3
Max Verstappen
Red Bull
126
4
Sebastian Vettel
Ferrari
123
5
Charles Leclerc
Ferrari
105
6
Pierre Gasly
Red Bull
43
7
Carlos Sainz
McLaren
30
8
Lando Norris
McLaren
22
9
Kimi Raikkonen
Alfa Romeo Racing
21
10
Daniel Ricciardo
Renault
16
11
Nico Hulkenberg
Renault
16
12
Kevin Magnussen
Haas
14
13
Sergio Perez
Racing Point
13
14
Daniil Kvyat
Toro Rosso
10
15
Alex Albon
Toro Rosso
7
16
Lance Stroll
Racing Point
6
17
Romain Grosjean
Haas
2
18
Antonio Giovinazzi
Alfa Romeo Racing
1
19
George Russell
Williams
0
20
Robert Kubica
Williams
0
Betting on the British Grand Prix
Max Verstappen's heroics in Austria snapped Mercedes' winning streak.
The future F1 legend also sent a clear message to Sebastian Vettel and Charles Leclerc regarding his intentions to finish above the Ferrari drivers this season.
Now, I know that I have talked about Ferrari's problems on a number of occasions this season. I'm not going to delve too deeply into the Italian constructors' issues, but it is clear that they are underachieving. Badly.
So, when it comes to betting on the British GP at Silverstone, I'm not entirely convinced that the smart money will be going on Vettel or Leclerc. It seems as though this season could already be a write-off for the Scuderia stars.
We are practically at the halfway point of the season. Vettel, who finished second in the Drivers' Championship of 2018, is still yet to find his groove. Leclerc has been very close to a couple of victories, and if not for some bad luck and rookie naivety, he might have been the one to register Ferrari's first GP win of 2019.
As it stands, things look bleak for Ferrari. This could also be Vettel's last year with his current employers unless things rapidly change.
Vettel won here last year, which marked just the second Ferrari victory at Silverstone this decade. It snapped Lewis Hamilton's four-race winning streak in this Grand Prix, which stretched back to 2014.
While it was a bad day at the office for Mercedes in Austria, the smart money has to be on either Hamilton or Bottas to cross the line first at Silverstone. Given that this could be the last hurrah for Silverstone, you would have to think Hamilton will be desperate to win.
Why Hamilton Will Win the British Grand Prix
Let's put the hiccup at the Red Bull Ring aside for a moment.
Hamilton has been excellent this season and has looked untouchable at times. He loves Silverstone and will undoubtedly want to set the record for most wins at the circuit with a victory here on July 14.
Hamilton is currently tied with the late Scottish legend Jim Clark and Alain Prost with five wins apiece here.
Another record Hamilton can break at the upcoming British GP is for most pole positions in a home race. The Brit is tied with Ayrton Senna at five, who enjoyed a quintet of wins in the Brazilian GP.
In some ways, the eternal optimist might see Hamilton's disappointment in Austria as something that could spur him on to win the British Grand Prix. Now, this is not to say that the 33-year-old needs something bad to happen to inspire him. It's just that… well, he has had most things go his way this year.
Maybe he will have that extra bit of drive ahead of his hometown race, and this will give him the competitive edge. I mean, you also can say that he is the best driver on the grid — with the most outstanding car this season — which also helps.
Let's factor in the chance to set records. Oh, and not to mention the fact that he could very well be further immortalized at the last British GP winner at Silverstone.
To say that there is a lot at stake for Hamilton at Silverstone would be one hell of an understatement. The majority of the 140,000+ fans looking on will be British. They will also be expecting the hometown lad to deliver once more.
Talk about pressure. Who said it's just for tires?
The Value Bet
Okay, so I don't see much value outside of Hamilton at -112.
I consider Bottas and Verstappen as the only two who can stop him at Silverstone, but, at odds of +350 and +500, respectively, they are hardly attractive.
As for Leclerc at +400 Vettel at +475? I think I'll pass, thank you.
Final Words
The stage is set for Lewis Hamilton to set the record for most wins at the British Grand Prix.
The Englishman is the clear favorite to triumph in this race and will be keen to put the misery of Austria behind him when he takes to the grid on Sunday, July 14.
As sad as it sounds, F1 fans might have to get used to the prospect of Silverstone being a thing of the past after this date. Unless the F1 big cheeses can hatch a deal with the owners of Silverstone, that is.
While I see this one going down as one of the best races of the year, I feel that there is only one man who will win at the end of the day.
Need I say more?
I do, as it happens. If you are betting on this race — or any other in the F1 season — be sure to check out our recommended F1 betting sites.
Good luck!