Hide Bonus Offers
| | | | | |
| --- | --- | --- | --- | --- |
| #1 | Bovada Sports | 50% Up To $250 | Visit Site | Bovada Sports |
| #2 | BetUS | 125% Up To $2,500 | Visit Site | BetUS |
| #3 | MyBookie | 100% Up To $1,000 | Visit Site | MyBookie |
| #4 | Everygame | 100% Up To $500 | Visit Site | Everygame |
| #5 | BetOnline Sports | 60% Up To $1,000 | Visit Site | BetOnline Sports |
2019 F1 Bahrain Grand Prix – Odds and Predictions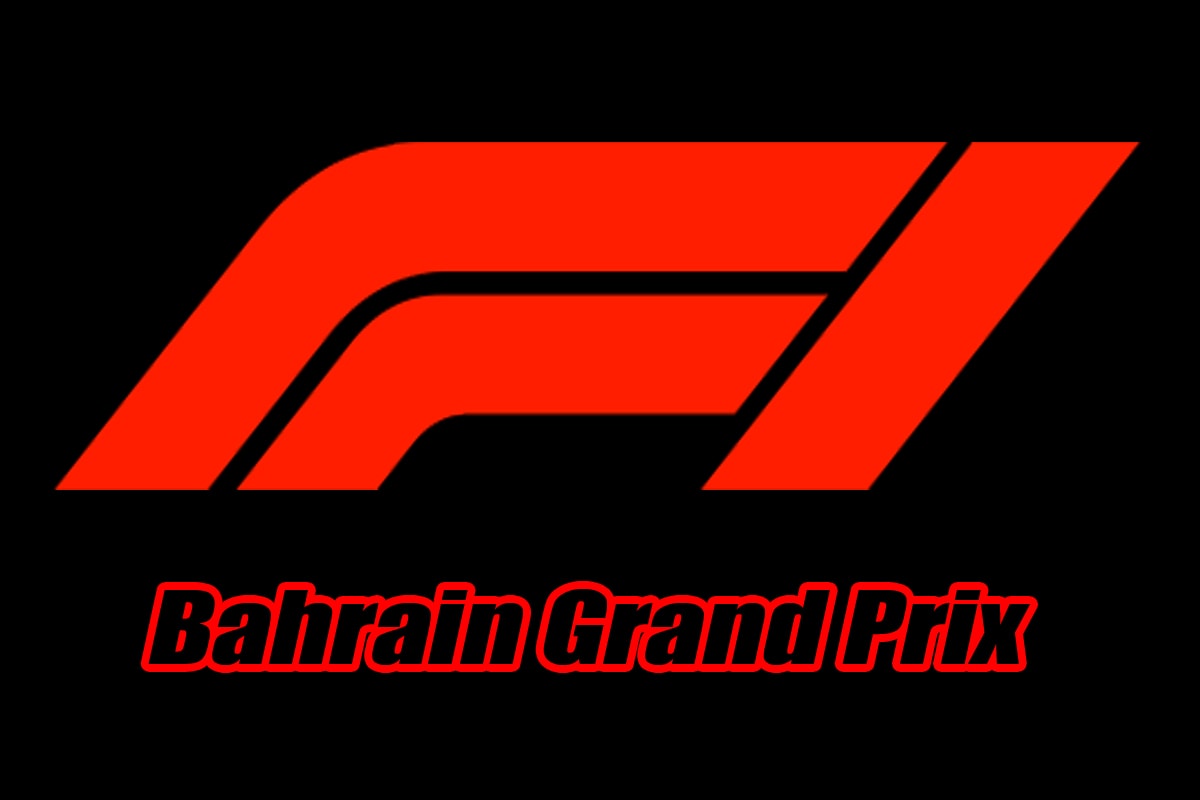 "To whom it may concern, f*** you."
These were the words spoken over the team radio as Valtteri Bottas crossed the winning line of the Australian Grand Prix (GP) in Melbourne on March 17.
Prior to the race, most pundits and fans expected Ferrari to make the headlines in the aftermath of the first GP of the year. However, it was Lewis Hamilton's bearded teammate with attitude who captured the imagination.
At odds of +800, Bottas was considered an outsider according to most online bookmakers.
However, in Bahrain on March 31, he will be seen as a genuine contender to win back-to-back races in 2019's Formula 1 World Championship.
Of course, Bottas is not going to find it easy to achieve this.
With Lewis Hamilton, Max Verstappen, and Sebastian Vettel breathing down his neck, the 29-year-old will have his work cut out for him.
If anything, this race is really going to be exciting.
Let's take a look at odds for the winner of the Bahrain Grand Prix before I break down my prediction ahead of the race.
F1 Bahrain Grand Prix Winner Odds
Bottas' triumph in Australia means that Mercedes occupies the top two spots on Bovada's odds table for this race.
All of the above drivers finished in the top five of last week's race in Melbourne.
Needless to say, there were plenty of surprises in the first race of the season. Bottas' win was certainly the most obvious, but anyone wagering on the Bahrain GP might benefit from looking a little deeper into what happened on March 17.
There were certainly a few key points in that race that could influence how things go for the leading teams next weekend.
What We Learned in Melbourne
What did you learn from the first GP this year?
Fans across the world will certainly not have been short of talking points following the race in Melbourne; that's for sure.
The unpredictable nature of the Melbourne Grand Prix Circuit was certainly in line with the surprising outcome of the race.
But there was certainly more than luck involved here.
Let's take a quick look at the performances of the big three constructors.
Bottas' Bold Statement
A message signed, sealed, and delivered.
That is surely the best way to describe Valtteri Bottas' dynamic performance in Australia. The question for Mercedes is, how will this affect their season?
After all, Bottas has long been considered Lewis Hamilton's wingman. He picked up a grand total of zero race wins last season and lost his main personal sponsor following a series of "weak results."
When Bottas crossed the line at 1:25.580 for the fastest lap — and what would earn him an extra point for his troubles — he did so in defiance of Toto Wolff's instructions prior to the race.
Bottas now has to be counted among the contenders for this year's championship.
Hamilton, who finished in second, didn't have the greatest start to the race and also suffered from floor troubles throughout the day. You have to wonder if he was left with a lot to ponder on Sunday night.
Bottas' statement was bold.
It was the mark of a man who is not content with living in the shadows of the world's greatest driver — now, he wants to be the world's greatest driver.
Could this cause problems for Mercedes this season?
Maybe the true battle will be between Bottas and Hamilton this year, rather than Mercedes and Ferrari.
Ferrari's Frustrations
While hotly tipped for glory this year, there was little in this race from Ferrari that would worry their F1 rivals.
Pundits have written column after column about the chances of the Italian constructor ending their decade-long search for a championship. Although just one race in, the Australian GP made some rethink their predictions.
Their spectacular car (the SF90) is emblazoned with the logo of their popular sunglasses sponsor, Ray-Ban, and looks as cool as any car in the history of the sport. Their outboard-loaded aerodynamic features and ambitious technical design have injected substance as well as style.
This winter, Mattia Binotto took over the helm as Team Principal, following the departure of Maurizio Arrivabene.
With changes and tweaks in a number of pivotal departments, confidence was high ahead of Melbourne.
However, after finishing just under a minute behind Mercedes — and watching Red Bull's Max Verstappen clinch P3 — Sebastian Vettel and Charles Leclerc cannot be satisfied.
Leclerc was also ordered to stay behind Vettel, which just added more of an anti-climax to what was a very promising preseason.
Despite the disappointment, Ferrari should bounce back in Bahrain.
Red Bull Is a Serious Contender
With an impressive showing in Honda's first race with Red Bull, you have to consider them as serious contenders this year.
While their relationship with McLaren is one that the Japanese giants would rather forget, the future looks bright at Red Bull.
With their first podium since their F1 return in 2015, Honda will certainly be delighted.
Max Verstappen's P3 finish came at the expense of Ferrari cracking the top three. Those 15 points could be valuable as the season progresses.
Red Bull's other driver, Pierre Gasly, failed to pick up a point with his P11 finish.
However, there were good signs that the team as a whole will carry onwards to Bahrain on March 31.
There is certainly power behind Red Bull this year, and that can only be a good thing for the team that really made an impression in Australia.
Breaking Down the 2019 Bahrain GP Favorites
If you're thinking of betting on the Bahrain Grand Prix, you can be certain the oddsmakers will be considering a number of factors.
While Lewis Hamilton is widely regarded as the strongest driver in the championship this year, Ferrari's rejuvenation has also caught the attention of the bookmakers.
With the Australian GP being the only true frame of reference we have to go by when it comes to gauging the pack this year, betting enthusiasts can also consider how these drivers perform on the Sakhir Grand Prix Circuit.
For example, Ferrari has the most constructor's wins on the track (6), while the Italian giant's star man, Sebastian Vettel, has the most driver's wins (4).
Could Vettel's love of the track influence the race this year, or will we be surprised again?
Let's take a look at the five favorites for the upcoming Bahrain Grand Prix.
Lewis Hamilton +150
While not the finish he expected, Hamilton still placed second on the podium to start the 2019 F1 season.
Following a record-breaking pole lap, the Briton was heavily favored to go all the way. A little bit of floor trouble and a questionable start certainly contributed to his finish. However, an excellent performance from his teammate, Bottas, means that we have to give credit where credit is due.
Interestingly enough, Hamilton was also first on the grid before finishing second in 2018. At Bahrain, he was ninth on the grid before finishing third.
Hamilton has just two wins at Bahrain, which were back in 2014 and 2015, respectively.
Last season's collision with Verstappen might have cost him, but overall, his performance on the circuit has been steady rather than special.
While I expect Hamilton to put in a big performance at Bahrain, I don't fancy him for this race.
In the second half of last season, we saw arguably the best Lewis Hamilton ever. I believe, like 2018/19, it is going to take a few races for him to find his feet.
Valtteri Bottas +180
What a start to the World Championship it has been for Bottas.
Melbourne proved that the Finnish driver has his eyes firmly set on F1 glory this year, despite some believing his days were numbered at Mercedes.
Looking ahead to Bahrain, Bottas will be encouraged by the fact that he registered his first ever pole there in 2017. Buoyed by his performance in Melbourne, he will be incredibly confident of registering two wins in a row.
Although never picking up a win at Bahrain, 2019 could be the year that this changes.
2018 saw him finish second, behind Sebastian Vettel, and he could realistically go one better this year.
Bookmakers are certainly giving Bottas a strong chance of putting together a dream start, with odds of +180 not really as enticing as some might hope.
Although too early to judge if the Australian GP was a flash in the pan, you have to take Bottas' performances in last season's championship into account when betting. With no wins at all in 2018/19, can he grab two in the first two races of 2019/2020?
I don't think so.
Regardless, he should finish in the top five.
Sebastian Vettel +275
F1's "King of Bahrain" is certainly Sebastian Vettel.
You will struggle to find a stronger candidate for a win in 2019's Bahrain GP — especially on paper — than the German.
The true test for Vettel will be what he can get out of the car on March 31. His understanding of the circuit is the best in the game, so if he has little to no trouble with the SF90, he will be well in the mix.
Even in 2018, a year when he was probably at the worst throughout his entire F1 career, Vettel won this race.
He has more than proven himself in Bahrain over the years, as has Ferrari — something to keep in mind, without a doubt.
Vettel and Ferrari need this one.
Max Verstappen +800
Verstappen was forced to retire at last year's Bahrain GP.
So was his Red Bull teammate Daniel Ricciardo.
Ergo, it's safe to say that the constructor will be hoping for a much better performance this year. That is almost guaranteed, right?
Verstappen's teammate Pierre Gasly, who was racing for Toro Rosso last season, finished fourth at the circuit in 2018. Could Honda's presence with Red Bull help Verstappen work himself onto the pole?
You would have to think so.
As mentioned a little earlier, Verstappen's Red Bull car looked very powerful in Melbourne last week, and he will be hoping to put in a similar performance on March 31.
I can see Verstappen doing very well in this race and would not be surprised one bit if he takes the win.
Charles Leclerc +900
A 12th-place finish at Bahrain 2018 with Alfa Romeo was seen as a solid performance for a driver who many are tipping for a bright future.
Leclerc looks to have the makings of superstardom.
At 21, the Monaco native and godson of the late Jules Bianchi is seen as the future of the sport.
Right now, he also looks like a good bet to pick up a few race wins this season.
A P5 finish at Melbourne in his first season with Ferrari wasn't exactly earth-shattering but did hint at a solid season ahead.
Although I believe Bahrain will see a good performance from Leclerc, I don't see him winning the race.
Can he make the podium?
With competition from the five men above as tough as it gets in racing, he will certainly have to work hard.
F1 Bahrain GP Prediction and Betting Pick
Bahrain is always a special race, given that it is one of the only fixtures on the calendar that features twilight driving.
Unlike the aesthetics and beauty on show, this year's race certainly looks to be more of a dog fight than anything.
The subplot of the Australian GP involved Bottas and Leclerc — a man seemingly on his last chance and another heralded as the future of the sport — yet this race will be different.
Why?
Well, I believe we will have a few very interesting developments concerning all drivers that I looked at above.
Hamilton will want to start this year better than he did in 2018, while Sebastian Vettel will be looking to grab a win at what is one of his favorite tracks.
Verstappen has his eyes on upsetting the applecart, too. A win for Red Bull would really make this one of the most competitive seasons in years.
However, I believe that the race will come right down to the wire with Sebastian Vettel clinching the win.
Bahrain is his track, and I would back him to earn his fifth win here.
At odds of +275, he is undoubtedly the value bet here. You should visit Bovada.lv to get your money down if you agree. Or, if you don't live in the US, try Betway instead.