Hide Bonus Offers
| | | | | |
| --- | --- | --- | --- | --- |
| #1 | Bovada Sports | 50% Up To $250 | Visit Site | Bovada Sports |
| #2 | BetUS | 125% Up To $2,500 | Visit Site | BetUS |
| #3 | MyBookie | 100% Up To $1,000 | Visit Site | MyBookie |
| #4 | Everygame | 100% Up To $500 | Visit Site | Everygame |
| #5 | BetOnline Sports | 60% Up To $1,000 | Visit Site | BetOnline Sports |
2019 British Open Betting – Which Golfers Are Primed to Make a Run at Royal Portrush?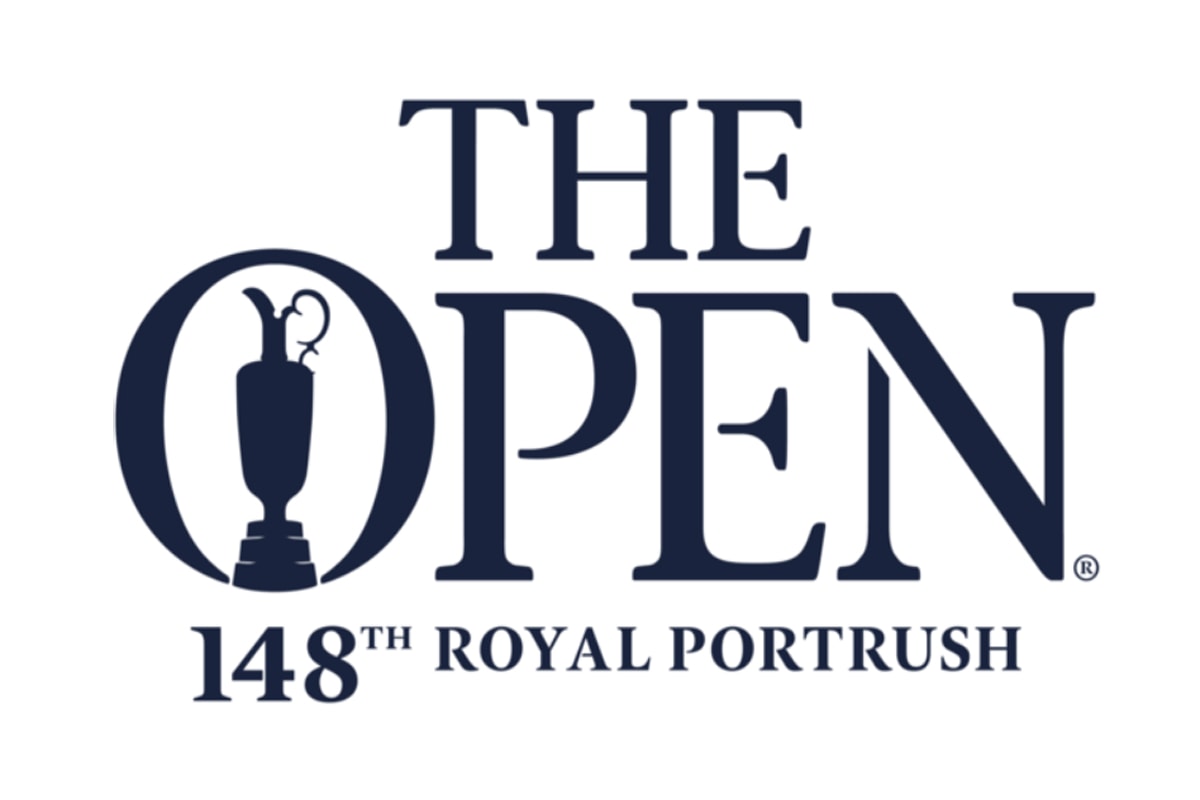 The betting odds are out for the 148th edition of the Open Championship, but not all the golf betting sites are seeing eye-to-eye on the pricing.
Sure, a guy like Jordan Spieth might be +2000 to win the 2019 British Open across the board, but how about a guy like Alex Noren?
The Swedish golfer is listed at +5000 in one spot and +12500 in another.
Extreme examples like this demonstrate why shopping your lines before the fourth and final major of the year is so incredibly important.
Start by peeking at the odds below, and you'll start to see exactly what I mean.
2019 British Open Odds to Win
You'll notice that the oddsmakers at BetOnline have installed Tiger third in line, right behind Brooks and Rory. But head over to Bovada, and you'll find both Dustin Johnson and Justin Rose ahead of Woods on their betting sheet.
| Player | BetOnline.ag | MyBookie.ag | Bovada.lv |
| --- | --- | --- | --- |
| Brooks Koepka | +800 | +650 | +750 |
| Rory McIlroy | +800 | +900 | +800 |
| Tiger Woods | +1000 | +1300 | +1400 |
| Dustin Johnson | +1200 | +1200 | +1200 |
| Justin Rose | +1400 | +1600 | +1200 |
| Francesco Molinari | +1800 | +2000 | +1800 |
| Jon Rahm | +2000 | +2200 | +2000 |
| Jordan Spieth | +2000 | +2000 | +2000 |
| Rickie Fowler | +2200 | +2500 | +2500 |
| Tommy Fleetwood | +2200 | +2500 | +2500 |
| Xander Schauffele | +2500 | +2800 | +2200 |
| Justin Thomas | +2800 | +3300 | +3300ta |
| Patrick Cantlay | +2800 | +3300 | +3300 |
| Adam Scott | +3300 | +2500 | +3000 |
| Bryson DeChambeau | +3300 | +4500 | +3300 |
| Henrik Stenson | +3300 | +3300 | +3300 |
| Hideki Matsuyama | +3300 | +4000 | +4000 |
| Jason Day | +3300 | +3500 | +3300 |
| Sergio Garcia | +3300 | +4500 | +4000 |
| Gary Woodland | +4000 | +4000 | +5000 |
| Louis Oosthuizen | +4000 | +3300 | +4000 |
| Matt Wallace | +4000 | +4000 | N/A |
| Paul Casey | +4000 | +4500 | +4000 |
| Alex Noren | +5000 | +12500 | +8000 |
| Graeme McDowell | +5000 | +4500 | +6600 |
| Marc Leishman | +5000 | +5500 | +5000 |
| Matt Kuchar | +5000 | +4000 | +5000 |
| Phil Mickelson | +5000 | +5000 | +5000 |
| Shane Lowry | +5000 | +6000 | +5000 |
| Tony Finau | +5000 | +6000 | +5000 |
| Tyrell Hatton | +5000 | +8000 | +6000 |
| Branden Grace | +6600 | +12500 | +10000 |
| Ian Poulter | +6600 | +6600 | +6600 |
| Matthew Fitzpatrick | +6600 | +6600 | +6600 |
| Patrick Reed | +6600 | +10000 | +8000 |
| Bubba Watson | +8000 | +12500 | +1000 |
| Webb Simpson | +8000 | +8000 | +5000 |
| Brandt Snedeker | +10000 | +10000 | +1000 |
Obviously, we'll want to target the players who we think have a genuine chance to hoist the Claret Jug, but I'm looking deeper than that. I'm trying to pinpoint the wagers that offer considerable upside compared to the price that is listed.
For example, if I think Bryson DeChambeau's odds should be between +2800 and +3000, then that +4500 number at MyBookie is going to stick out like a sore thumb. If you're completely on board with backing Ian Poulter at +6600, why not snag the extra incentive and book him at +8000?
After combing through all the names on this page, I've found there's a lot to like. I'll create a post that's dedicated to some Open Championship sleepers, and I'll even generate a page that's strictly devoted to Rory McIlroy and his chances.
With that being said, this blog is intended to focus on the odds to win. Now I'll tell you about the five bets I'm most intrigued to place.
Xander Schauffele to Win: +2800
Xander Schauffele is poised to win a major; nobody would argue that. For crying out loud, the kid has participated in a trio of U.S. Opens, and his worst finish is a tie for 6th.
During his first trip across the pond in 2017, Schauffele notched a top-20 at Royal Birkdale. His second crack at the Claret Jug came last summer at Carnoustie where he eventually tied for second after sharing the 54-hole lead with Kevin Kisner.
Currently 4th in the FedEx Cup Points standings thanks to twelve top 25s and five top 10s, the 25-year-old Callaway staffer has proven time and time again that he loves the big moment. A lot of professional golfers crumble under the pressure. Xander just isn't one of them.
Last time out (T-3rd at the U.S. Open), we saw "X-Man" end the week third in strokes gained: off the tee and sixth in strokes gained: putting. Given his propensity to get dialed in with his iron game, it's hard to imagine he won't be in contention when he tees it up at the Dunluce Links Course at Royal Portrush.
My best advice is to lock him in at +2800 to win and get ready for a sweat!
Justin Rose to Win: +1600
Some might be surprised to learn that Justin Rose has only three career top 10s at the Open Championship, especially when you consider the way he burst onto the scene some 21 summers ago.
Rose finished 4th at the 1998 British Open as a baby-faced 17-year-old amateur. He's been a mainstay on European Ryder Cup teams for the better part of the last 11 years. I would have expected Rose to have a few more high finishes in the crown jewel event for English golfers, but perhaps his best is yet to come.
After all, Justin's best finish at the Open came last year at Carnoustie when he finished T-2nd. Despite having to hole a 14-footer on his last hole on Friday just to make the cut on the number, it was Rose's blistering 64 on Saturday that vaulted him up the leaderboard and right into the mix.
Being that he tied for the lowest round ever recorded at Carnoustie during a British Open, I don't anticipate him having any qualms trying to figure out the Dunluce Course. Here's a guy who has landed inside the top 3 in 35% of his starts this season, including at his most recent start at Pebble Beach.
I understand that Brooks Koepka deserves to be the favorite, and all the attention paid to Tiger Woods and Rory McIlroy is completely justified.
If that means people are going to sleep on Justin Rose and pretend he won't be a factor, that's fine by me. We may even be able to latch on at +1800 or +2000 by the time tournament week is here!
Patrick Cantlay to Win: +3300
Is there any golfer whose stock has risen more over the past two years than this guy? Now ranked 9th in the world and officially on the radar of everybody in the industry, everyone is finally catching on to what I predicted when he finally got healthy in 2017.
I could go on and on raving about his statistics, pointing out left and right how the former Haskins Award winner while at UCLA has absolutely no weaknesses in his game. Or I could sum it all up and unveil that Patrick clocks in at second in the strokes gained: overall department, only trailing some guy named Rory McIlroy.
If you are wondering how Cantlay's game travels to the United Kingdom, look no further than his 12th-place showing in the 2018 Open Championship — his first time competing in a British Open. Judging by his 2019 resume in the majors (shown in the table below), it's clear that Patrick can thrive in the major championship atmosphere.
Patrick Cantlay's Performance in the 2019 Majors
Masters
T-9th
PGA Championship
T-3rd
U.S. Open
T-21st
British Open
?
There's nothing about his game or character I don't like. Would it be nicer if he wasn't so deliberate in his routine and played a little quicker? Sure.
At the rate he's cashing checks, it's hard to argue with his process. We get a break on the price because of how many other big names are lurking, as I think +2500 is a fair line for Cantlay. At +3300, I think placing the bet is a no-brainer.
Adam Scott to Win: +3300
Talk about a stellar record at the Open Championship. Adam Scott has been outstanding when playing on European soil. Most pros would be content if they accumulated nine top 25s in the majors, specifically when five of them came in the form of a top-10, and three were top 5s.
Well, that's what Adam Scott has accomplished at the British Open — just since 2006.
If you think nine top 25s over his last 13 Opens sounds good, then you'll enjoy his nine top 25s in 13 starts this season on the PGA Tour. Scott has been tearing up the links and has reeled off three consecutive top-8s, two of which came at the last two majors.
Throw in Adam's 18th at Augusta, and you'll see how solidly he has played during the year's most prestigious tournaments. We've long known that the soon-to-be 39-year-old Australian golfer is one of the premier ball strikers on the planet, and it's evidenced this year by him ranking 6th in strokes gained: tee-to-green. But ready for what's really exciting about Adam's game in 2019?
He's 4th in strokes gained: around-the-green and 21st in strokes gained: putting. Only Ian Poulter has holed a higher percentage of 15-20 footers.
When you add everything up and look for the names who are best positioned to become the "Champion Golfer of the Year," you won't find many ahead of Adam Scott.
Sergio Garcia to Win: +4500
Don't look now, but if Sergio Garcia can just get comfortable with the flat stick, he'll likely have a chance to emerge in the one golf tournament he craves to win more than any other in the world. Sergio's ball striking is right where you'd expect it heading into the 2019 British Open — ranked 5th in strokes gained: approach-the-green.
The PGA Tour leader in proximity from 100-125 yards can move the ball both directions off the tee and typically is known for possessing a beautiful short game. Unfortunately, it's Garcia's lackluster chipping and putting that has held him back from playing the consistently good golf he has displayed in the past.
I'd tell you he's got one of the softest pairs of hands in the sport, but the fact that he's 164th in scrambling doesn't really back that claim up. Sergio's deficiencies from inside six feet have been apparent, and the combination of those two things is why he's struggled mightily in the majors since winning the green jacket in '17.
At this point, you are probably wondering why I think it's a good idea to place a bet on Sergio to win the British Open. His shortcomings on and around the greens are a legitimate concern.
But here's the good news.
Garcia loves playing in tough conditions and has a stunning record at the Open Championship. If you thought Adam Scott was inspired when playing in the UK, check out what Sergio has achieved at the most acclaimed event in European golf.
Two runner-up finishes
Five top-5s
Ten top-10s
Although it hasn't been his finest year to date, the 39-year-old Spaniard has finished inside the top 10 during an impressive 41.7% (5.12) of his PGA Tour starts this year. Not many will be focused on investing in Sergio in Northern Ireland in two weeks' time, but I don't worry about what the general public is doing.
I just gobble up value when I see it.
More to Come
I mentioned that I'll dedicate a post to Rory McIlroy and the opportunity he has in front of him, as he's gone on record saying the 2019 Open Championship is arguably "the biggest event in his life."
I'll soon release a post that talks about five sleepers who could end up turning some heads, and I'll definitely be coming out with a piece that concentrates solely on the head-to-head matchups.
Here, I discussed five names that I believe present value at their current odds, but it's up to you to go ahead and pull the trigger. My only advice is that if you see a price you like, don't be shy about firing away! Oh, and remember to shop around at a few of our recommended golf betting sites to ensure you find the best possible odds for your chosen wagers.