2018 Oscars: Full Preview With Odds and Predictions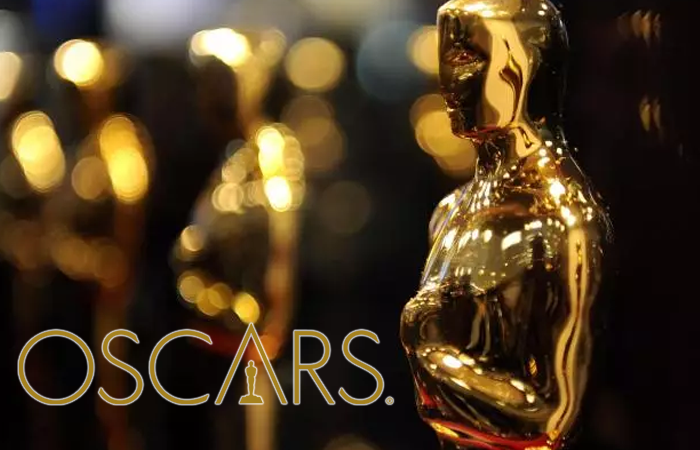 The 2018 awards season is in full swing, with appetizers like the Golden Globes, Grammys and Screen Actors Guild Awards already in the rearview mirror. Next up, we have the main course. The 90th edition of the Academy Awards are set to go down from the Dolby Theater in Hollywood on Sunday, March 4.
Usually, the Golden Globes and previous award shows give us a little sneak peek into how the Oscars will play out. While some films and actors that do well at the Globes will go on to enjoy Oscar success, however, it isn't always the case. We can use the Globes as a predictor of sorts, but nothing is certain.
Those that vote on other awards use different criteria than those from the Academy do. That throws a degree of unpredictability into the mix. Still, we can draw some conclusions from what other awards have given us. Here's our best guess as to who will come away with Oscars in the major categories on March 4.
Best Supporting Actor
Sam Rockwell (Three Billboards) -800
Willem Dafoe (The Florida Project) +500
Richard Jenkins (The Shape of Water) +2000
Christopher Plummer (All the Money in the World) +2500
Woody Harrelson (Three Billboards) +3300

Golden Globes Winner: Sam Rockwell
Rockwell took home the Golden Globe for Best Supporting Actor for his portrayal of Officer Jason Dixon in Three Billboards. He's understandably a heavy favorite here at -800 to repeat as the winner at the Oscars, though it's far from guaranteed.
Just look at last year. Aaron Taylor-Johnson took home the Globe for his role in the film Nocturnal Animals, only to see Mahershala Ali win the Academy Award in the same category for Moonlight.
Willem Dafoe, who has the second-best odds to win at +500, is an interesting sleeper here. Dafoe represents the sole nomination for The Florida Project, and he's been quietly racking up lesser awards for his performance. This would be the first Oscar win for Dafoe, who was previously nominated but came up short in 1986 (Platoon) and 2000 (Shadow of the Vampire).
Beyond Rockwell and Dafoe, this category is laden with familiar longshots. Christopher Plummer is drawing rave reviews despite his short-notice performance replacing Kevin Spacey in All The Money, while Woody Harrelson gives Three Billboards the rarity of having 2 nominees in the same category.
Dafoe looks like an excellent value here at +500. Rockwell has the buzz, but Dafoe is right there with him.
The pick: Willem Dafoe +500
Best Supporting Actress
Allison Janney (I, Tonya) -500
Laurie Metcalf (Lady Bird) +350
Mary J. Blige (Mudbound) +2000
Lesley Manville (Phantom Thread) +2500
Octavia Spencer (The Shape of Water) +3300

Golden Globes winner: Allison Janney
I, Tonya may have been snubbed when it comes to a Best Picture nomination, but the film does have 3 other nominations in major categories. Janney won the Golden Globe for her portrayal as devilish mother LaVona Golden, while Margot Robbie (Best Actress) and Tatiana S. Riegel (Best Film Editing) also earned nods.
Janney is going to be tough to beat, as she has essentially won every supporting actress award up to this point. That said, she does have to overcome the Best Picture hurdle. Considering academy voters clearly didn't deem the film good enough to even be nominated for the show's highest honor, perhaps that means they aren't all that impressed with the overall quality.
Janney will be going up against three actresses representing films that did earn Best Picture nominations (Spencer, Manville, Metcalf). Metcalf would appear to be the strongest competitor, though, in all likelihood, Janney's performance will be enough to supercede her own film's apparent snub.
Eat the chalk here with Janney.
The pick: Allison Janney -500
Best Actor
Gary Oldman (Darkest Hour) -3300
Timothee Chalamet (Call Me By Your Name) +1400
Daniel Kaluuya (Get Out) +1600
Daniel Day-Lewis (Phantom Thread) +2500
Denzel Washington (Roman J. Israel, Esq.) +3300

Golden Globes winner: Gary Oldman
Among the 6 categories being featured in this article, Gary Oldman is the biggest favorite of all. Oldman is listed at -3300 to win the Oscar for his portrayal of William Churchill in Darkest Hour, and for good reason.
That said, Timothee Chalamet need not be overlooked here. He's been drawing rave reviews for his role in Call Me By Your Name, and he's the youngest actor to be nominated for this award in decades. Still, it's an honor rarely given to 22-year-olds.
This would be Oldman's first Oscar. He was nominated for Best Actor in 2012 for his work in Tinker Tailor Soldier Spy, but he ultimately lost to Jean Dujardin. This obviously represents his best chance to take home the hardware, and it'd be a shock if he lost at this point.
The pick: Gary Oldman -3300
Best Actress
Frances McDormand (Three Billboards) -2000
Saoirse Ronan (Lady Bird) +800
Sally Hawkins (The Shape of Water) +1600
Margot Robbie (I, Tonya) +3300
Meryl Streep (The Post) +5000

Golden Globes winner: Frances McDormand
It doesn't appear as though there will be a whole lot of drama with the Best Actor and Actress categories this year. Oldman is a clear favorite on the actor's side, while McDormand is a heavy frontrunner among actresses.
As is the case with Oldman, McDormand's chief competitor is someone in their early-20s. Saoirse Ronan has the feel of an actress that is going to pile up the awards as her career progresses, though she may have to wait a little bit before taking home an Oscar. Amazingly, this will already be the 23-year-old's third nomination at the Academy Awards.
Lady Bird is a film that figures to do exceptionally well on Oscar night, so writing her off in this category would be foolish. Still, it's tough to overlook the job McDormand did in Three Billboards. She was the driving force behind one of the year's best films, and it's hard to imagine the award going to anybody else.
The pick: Frances McDormand -2000
Best Director
Guillermo Del Toro (The Shape of Water) -1000
Christopher Nolan (Dunkirk) +600
Greta Gerwig (Lady Bird) +1200
Jordan Peele (Get Out) +3300
Paul Thomas Anderson (Phantom Thread) +6600

Golden Globes winner: Guillermo Del Toro
Guillermo Del Toro won the Golden Globe for directing The Shape of Water, and he followed that up by taking home the BAFTA award in the same category. He's favored here with good reason.
That said, his movie isn't exactly the style of film that typically fares well at the Oscars. Science fiction films have a rather lackluster history of winning these awards, which is certainly a hurdle for Del Toro and company. The premise of the film is essentially a love story between a human woman and a fish man.
Del Toro has a lengthy history with monster/comic book movies, which has largely kept him out of the Academy Award conversation. This is his first Oscar nomination for his directing.
I mentioned previously that Lady Bird has the feel of an Oscar film, so it's got to win something, right? We've seen Ronan and Metcalf fall short earlier in our predictions. If the Academy is hesitant to hand the win to the fish love movie, then Lady Bird looks like a natural alternative.
We'll give the win to Greta Gerwig here at +1200. She is one of the top value bets on the board in any category.
The pick: Greta Gerwig +1200
Best Motion Picture
Three Billboards Outside Ebbing, Missouri -110
The Shape of Water +110
Lady Bird +1100
Get Out +2000
Dunkirk +3300
The Post +10000
Call Me By Your Name +10000
Darkest Hour +10000
Phantom Thread +10000

Golden Globes winner: Three Billboards
The vibe leading up to the Academy Awards has been that Three Billboards looks like a justifiable favorite. McDormand, Rockwell and Harrelson each deliver phenomenal individual performances in what is an entertaining film for its duration.
It certainly has the feel of a Best Picture winner, but the same can be said for a number of other nominees. Dunkirk looked like a clear Oscar favorite when it hit theaters last summer, but it seems to have largely fallen by the wayside. It can still win, but it looks doubtful.
In all likelihood, this award is coming down to Three Billboards, The Shape of Water or Lady Bird. Of the 3, The Shape of Water looks like the longest long shot thanks to its aforementioned sci-fi theme. If that one gets scratched off, we're down to 2 chief contenders.
If you want the safe bet, take Three Billboards. If you are looking for a little more profit potential, then Lady Bird at +1100 makes for an outstanding value play.
The pick: Three Billboards -110 (safe pick), Lady Bird +1100 (profit potential pick)