Hide Bonus Offers
| | | | | |
| --- | --- | --- | --- | --- |
| #1 | Bovada Sports | 50% Up To $250 | Visit Site | Bovada Sports |
| #2 | BetUS | 125% Up To $2,500 | Visit Site | BetUS |
| #3 | MyBookie | 100% Up To $1,000 | Visit Site | MyBookie |
| #4 | Everygame | 100% Up To $500 | Visit Site | Everygame |
| #5 | BetOnline Sports | 60% Up To $1,000 | Visit Site | BetOnline Sports |
2018 NBA Prop Bets – Where Will Paul George Play Next Year?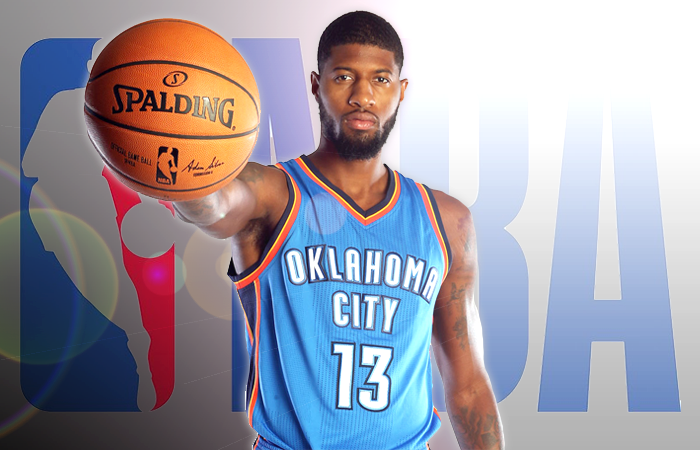 With the 2017-18 NBA season slowly winding down, there will soon be a lot of focus on what teams do to improve this summer.
The Suns and Grizzlies hope they're the lucky team to land the #1 pick in the 2018 NBA Draft. The Toronto Raptors are considering parting ways with head coach Dwane Casey.
Several other teams will be looking to swing a big trade or make a huge splash in free agency.
The latter involves massive names like LeBron James, Paul George, DeMarcus Cousins, and so many others.
Fans and NBA experts alike have been wondering all year what the future might hold for both King James and PG-13, and if they don't mind risking some cash, they could even profit from what they ultimately decide.
James is still going full speed ahead in the playoffs. Despite having arguably one of the worst rosters around him in his career, Cleveland is quickly looking like the favorites to again emerge out of the Eastern Conference and compete in the 2018 NBA Finals.
That may quiet the hype of James leaving Ohio and instead puts more attention on what Paul George plans on doing this summer.
Considering PG-13 had an up-and-down season in Oklahoma City, and the Thunder got bounced easily in round one of the playoffs, a change of scenery for the second year in a row may make some sense.

Paul George Free Agency Odds
George could obviously opt to stay in OKC, but per top NBA betting sites like BetOnline, that is not his favored landing spot.
Instead, there have been rumors all year about Paul George landing with the Los Angeles Lakers, and that's the top destination at -200 right now.
Here's a look at all of the teams BetOnline has listed for PG-13 heading into the summer, along with their odds of signing him:
Oklahoma City Thunder
+400
It's a little disappointing to see just six options here. I always want to get that "any/field" wager if I can, as there are 30 NBA teams and you're missing out on a lot of options.
Think about it. When LeBron James left Cleveland the first time, Miami wasn't a lock to get him. When Kevin Durant bolted OKC two years ago, the Dubs were far from the only team he was considering.
When DeMarcus Cousins was about to be dealt, were the New Orleans Pelicans the top destination? No.
NBA players and their futures can be unpredictable, and I don't think it's crazy at all to imagine PG-13 going somewhere not even offered for bettors.
That may be the case in the end, but let's take a quick look at the options available to us.
Lakers
I can't knock the Lakers being the favorite here. You're not getting any value with them, but they make a lot of sense.
Not only do the Lakers desperately want to bring in marquee talent, but PG-13 should have considerable interest with California being his birth place. George also went to school at Fresno State, so the dots all connect here.
Los Angeles is also in a great spot to make a ton of big moves this summer.
Not only do they have some interesting young talent to shop around, but they also have a slew of expiring deals, with Brook Lopez, Isaiah Thomas, and Kentavious Caldwell-Pope all coming off the books.
If the Lakers can find a taker for Luol Deng's obscene contract, they could seriously be in position to land two major upgrades.
I'm sure PG-13 already has interest in joining his hometown team, but if the Lakers can convince guys like King James or Boogie to head to L.A., this move might be a slam dunk.
Thunder
Despite that clear connection existing, a return to the Thunder can't be ruled out just yet.
George seems to have developed a solid bond with Russell Westbrook, and the Thunder did toss a lot of pieces together in one offseason.
The team also had to deal with Carmelo Anthony, who never really fit into what they did.
If the Thunder could shed Melo and improve the roster, it's not crazy at all to think PG-13 likes OKC as his long-term landing spot. At +400, that's certainly a destination bettors need to think about.
The only problem here is that this is a pretty big commitment to a franchise that has done a great job at losing elite talent. James Harden and Kevin Durant couldn't be kept in town, while the organization seems to have plateaued overall.
Even if PG-13 enjoyed his time here and likes playing with Westbrook, he has to wonder if a Thunder team led by Westbrook can even win at this point.
76ers
If winning is a major driving force for PG-13 and he wants to avoid situations that qualify as a big roll of the dice, then bettors may want to really give the 76ers a shot.
Philadelphia has two of the best young stars in the NBA in Ben Simmons and Joel Embiid, and they probably could just stay the course and move ahead with the guys they have. The problem is that they lack veteran leadership and playoff experience.
Adding a top-notch two-way talent like PG-13 could also put them over the top immediately.
As they stand, the Sixers are an exciting, fast-paced team that can fly around the court, kill you from deep, and even defend. They're already very good, but Robert Covington is an inconsistent scorer, and J.J. Redick is scheduled to hit free agency.
I'm sure Philly would love to bring Redick back, but PG-13 would be a massive upgrade over Covey at the small forward spot. Pairing the two together could make their defense flat-out elite on the perimeter.
It's unclear what the 76ers want to do. It could still be LeBron James or Kawhi Leonard that they chase down, but this absolutely could be a fit.
Nets
Brooklyn might be the one team on this list that I would rule out almost immediately. The Nets are an attractive location, and the team plays a fun style, but they are still very much in the rebuilding process.
I do see the appeal for the Nets from a team perspective.
They lack that go-to superstar player, and they do have some nice talent on their roster already. With the right guy leading the charge, a pesky Nets teams could quickly turn into a fun playoff contender.
The pieces aren't tantalizing enough to get PG-13 to pull the trigger, though.
That, and it would take a plethora of moves by the Nets just to make the financials go through. I just think there are too many roadblocks here, and if PG-13 were to start over with a rebuilding franchise, it'd without a doubt be the Lakers.
Pacers
Going home to Indy isn't overly realistic, but I don't think you can completely rule it out, either.
PG-13 got a taste of the "grass isn't always greener" mantra in OKC, and much like his team with the Pacers, it ended with a quick playoff exit.
George didn't have the best exit out of Indiana, but he still has ties there, and they've built themselves into a strong playoff threat.
This has become Victor Oladipo's squad, but with PG-13 back in the saddle, the Pacers would be one of the more balanced units in the NBA and also have a legit superstar to hang their hat on again.
The issue here is that Indy's front office has already been publicly hesitant to put their hat in the ring for PG-13's services. They question how he'd fit in with the new team they've pieced together.
I doubt George really wants to hit the rewind button anyways, but even if he did, the lack of enthusiasm from the Pacers will surely turn him off.
Cavs
Again, I personally would like several more teams added to the Paul George odds list, but the last one BetOnline offers bettors is Cleveland.
It's certainly a viable scenario, seeing as the Cavs literally almost pulled off a deal to get PG-13 in town this past year.
The interest is there, and there is also mutual respect between King James and PG-13. George knows that joining King James means he probably gets to go to his first NBA Finals, and he'd also get to go back to the easier Eastern Conference.
PG-13 going to Cleveland would give the Cavs that second superstar they lack, and it'd slide Kevin Love to a more appropriate #3 option role. Suddenly Cleveland would look quite stacked and would arguably have enough role players to make a serious run at a championship.
The issue here is the financial aspect.
George is looking for big money, and Cleveland simply doesn't have it. They'd have to swing several deals just to open up enough cash to get PG-13, and even if they do that, they still may have to let go of someone like Love just to make it possible.
Other Options
I think the options available to bettors are pretty good, and the odds are solid that George is going to one of these teams.
However, these aren't the only realistic options. Here's a slew of teams that have a valid argument:
Boston Celtics
San Antonio Spurs
Houston Rockets
Denver Nuggets
Los Angeles Clippers
Milwaukee Bucks
New Orleans Pelicans
Portland Trail Blazers
Toronto Raptors
Utah Jazz
Washington Wizards
Boston is so close to competing for a title. Next year, they'll have a healthy Kyrie Irving and Gordon Hayward, plus burgeoning young stars in Jayson Tatum, Terry Rozier, and Jaylen Brown.
However, if they could add PG-13 to the mix, they'd have to consider swapping some of those guys out, right?
I think every team here has an argument for either wanting/needing PG-13 or him personally liking them as potential landing spots. The two next-best plays are the Rockets and Raptors, though.
PG-13 could always join up with King James, but wouldn't he have more fun beating him?
Toronto really failed to deliver this year against the Cavs, but instead of blowing it all up, why not just tweak things by bringing in PG-13 as a major upgrade at the three spot?
Houston could do the same, whether they get past the Dubs or not.
Trevor Ariza can be upgraded over, while Ryan Anderson's role with the team has eroded. PG-13 and Ariza could take turns at the three and four spot, immediately strengthening Houston's perimeter defense and offensive upside.
Ultimately, the options feel endless, and ideally, bettors would have a ton of situations (and odds) to work with ahead of Paul George's decision.
Where Will Paul George Play Next Year?
Here's the skinny: no other NBA team can offer George a five-year max contract. Only the Thunder can.
However, he has to go back and play with Russ (and probably Melo) and hope he's not making a massive mistake just to get one more pricey year on his deal.
Ultimately, I don't think George stays in OKC. It's virtually the same anti-winning situation he felt stuck in with the Pacers. He basically forced his way out of town because of it, and now he finally gets to call his own shot.
I think the Cavs are very interesting, but nothing can happen unless a ton of money gets freed up. Philly would be an amazing fit, and right now, they're probably my second-best bet (and totally worth a flier at +500).
However, despite a lack of value, the Lakers make the most sense here.
PICK
Los Angeles Lakers
-200
Things have been brewing in L.A. for years. They finally have a quality head coach, they have a lot of solid young talent, and I think the rest of the league sees them as a fun city to play in again.
George's hometown ties solidify this, while he can still get big money and a four-year deal in one of the biggest markets possible.
This probably hinges on him convincing someone else to join him in Los Angeles, but I don't see that being too difficult. I mean, who hates L.A.?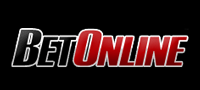 BetOnline Also Offers Odds on a Selection
of Other 2018 NBA Props